Upon arriving in Guatemala City I began chatting with fellow travelers about another alluring destination not too far away, Lake Atitlan.  As it turned out, I didn't have to change bus arrangements as the Lake Atitlan bus stopped in Antigua, giving me enough time to arrange my hike up the volcano, Volcan de Fuego, in the coming days.
On to Lake Atitlan!
Upon arrival in Panajachel, a small town on the shores of Lake Atitlan, I found the hostel to have been closed down.  As I was bumbling around in search of a place to stay, an American voice called out to me.  I must have looked very lost.
The voice turned out to be JC from Casa Colonial, a small hotel just aside from the main strip.  Their prices were a bit more than I wanted to pay, but he sold me at "hot water showers", something I hadn't experienced since leaving Toronto.
JC ended up being a huge help and I need to give his business, Casa Colonial, a huge shout out!  He helped me get around, showed me an awesome local dinner joint, and was great company throughout my brief stay.  The room was great and the hot water and hospitality was well worth spending a little more at this point.
The shores of Panajachel: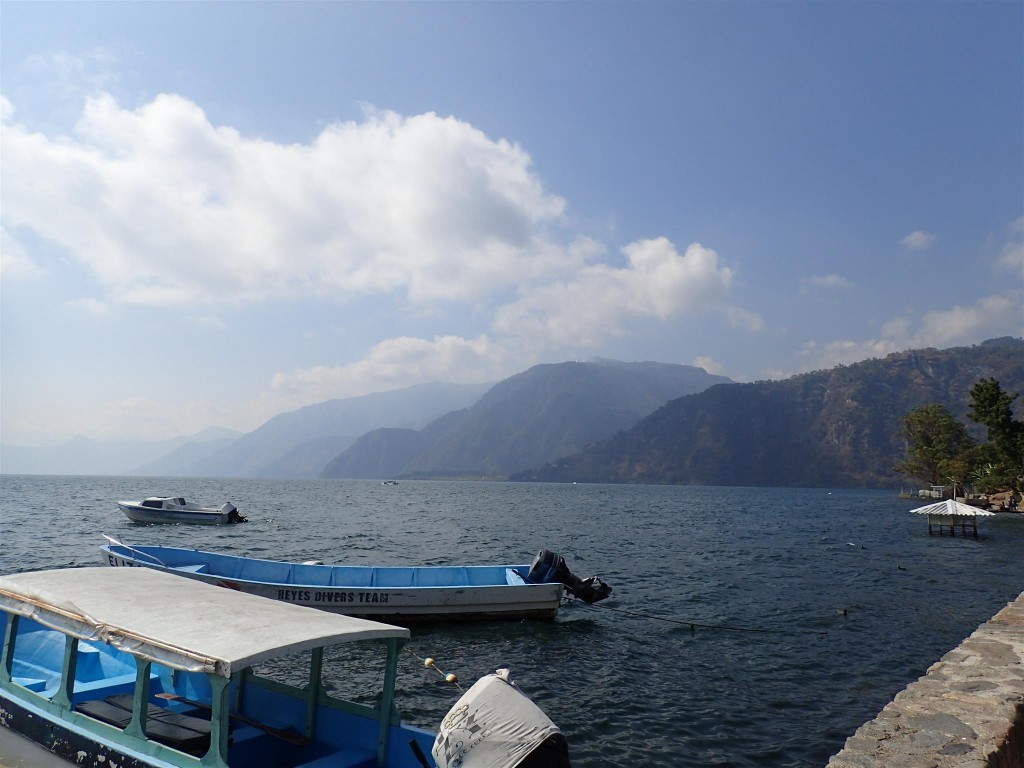 That evening I checked out the local nature reserve and hiked by some spider monkeys and waterfalls.
I fished the stream in search of fish but didn't find any.
After it all I relaxed with a chicken beer that was clearly marketed directly at me.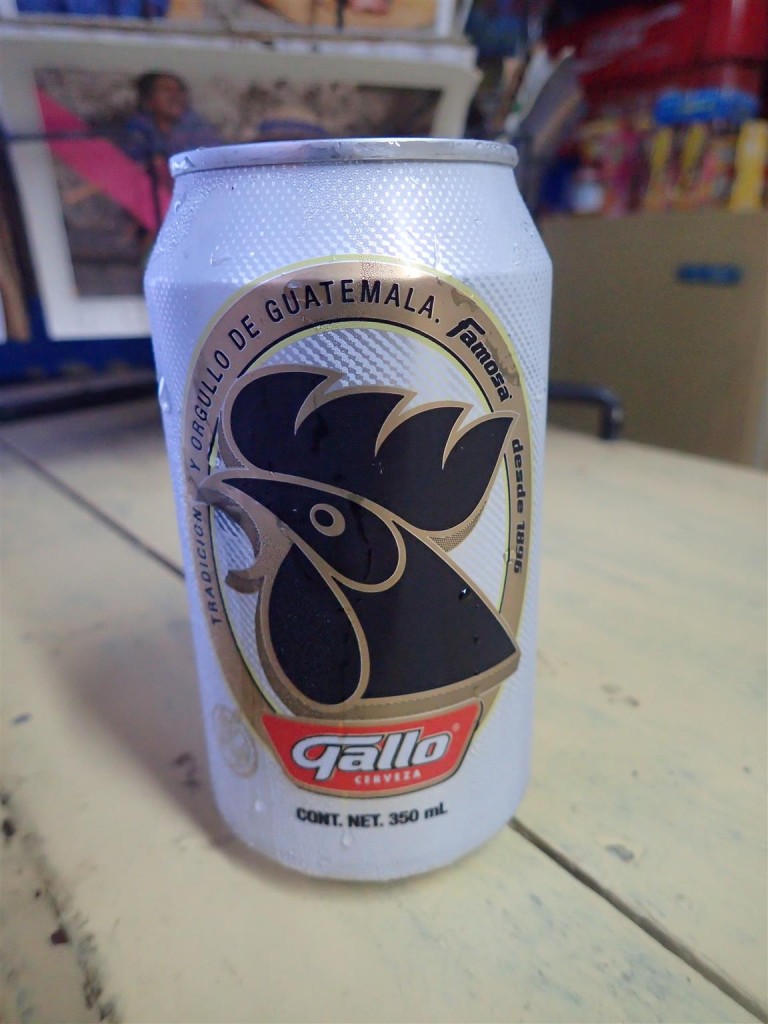 The next morning I awoke early to catch the sunrise vista that Panajachel was famous for.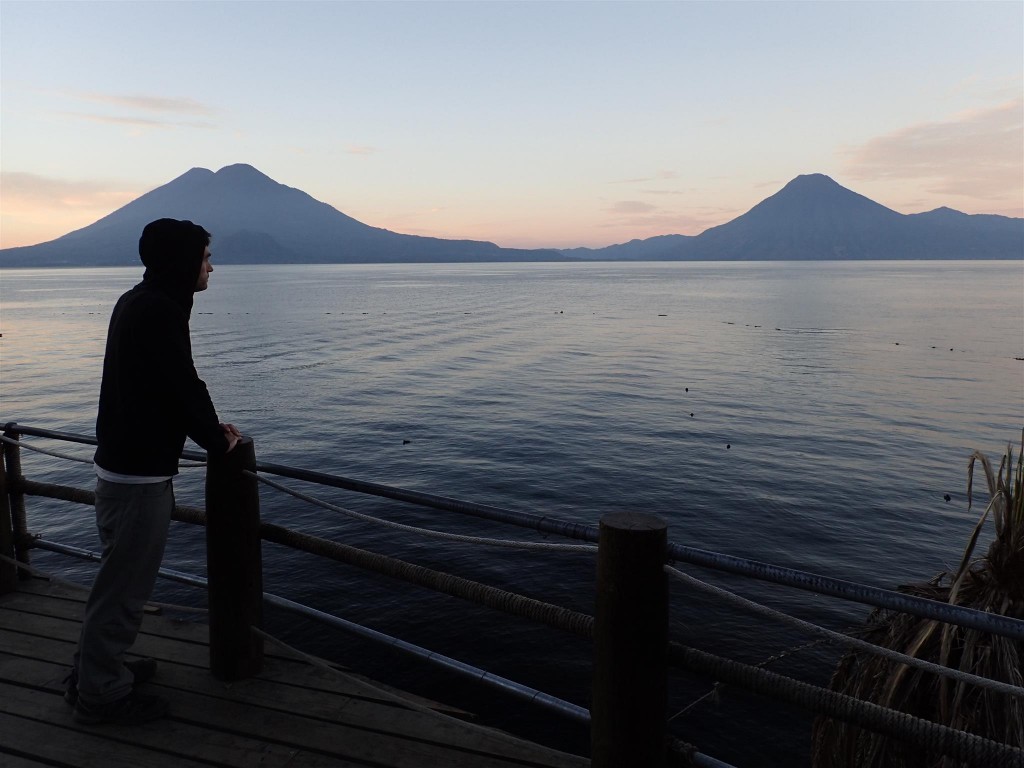 Then, JC dropped me off down the coast and I fished my way back.  Aside from spotting some panfish that wouldn't bite, there wasn't much life underwater.
Panajachel sure was a stunner though.
With that, it was time to pack up my things yet again and return to Antigua.  The next morning we'd be beginning our hike up Volcan de Acatenango and then Volcan de Fuego from our base camp there.
I enjoyed a luxurious McDonald's dinner in Antigua, which clearly hosts  the fanciest McDonald's in the world…
And hung out with my favourite terrestrial critters…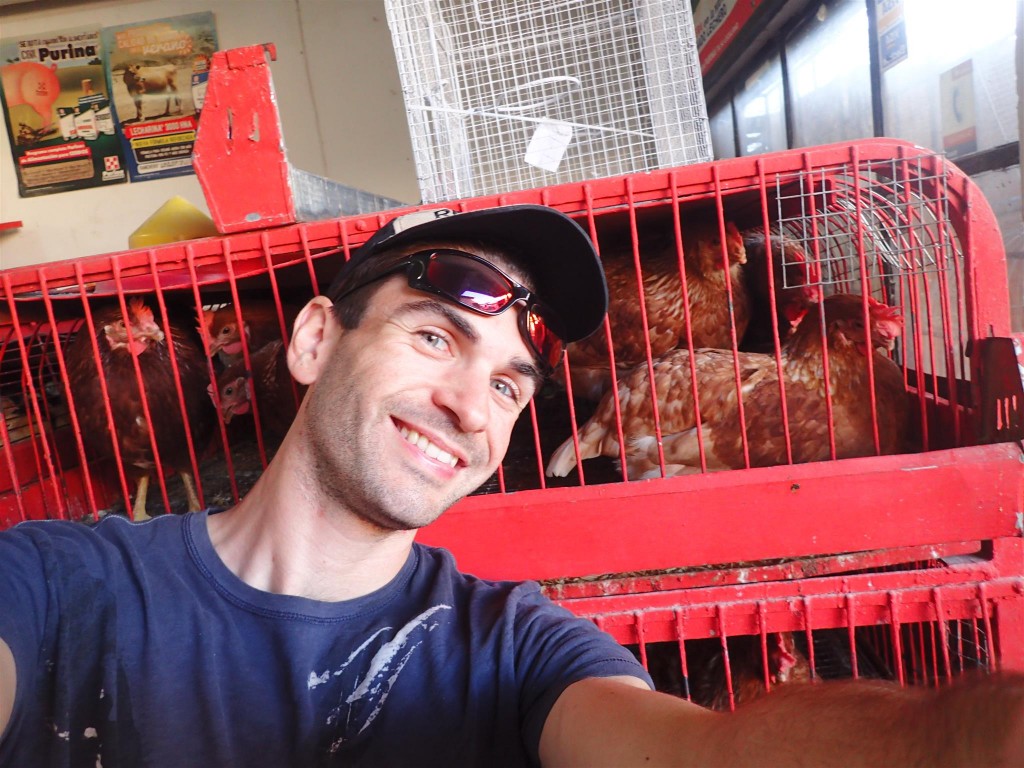 As I packed my gear for the hike the next day, fellow travelers called me over to witness the marvelous eruption of our destination for the next day.  Wonderful and scary at the same time!
Approximately where we were headed was on fire…