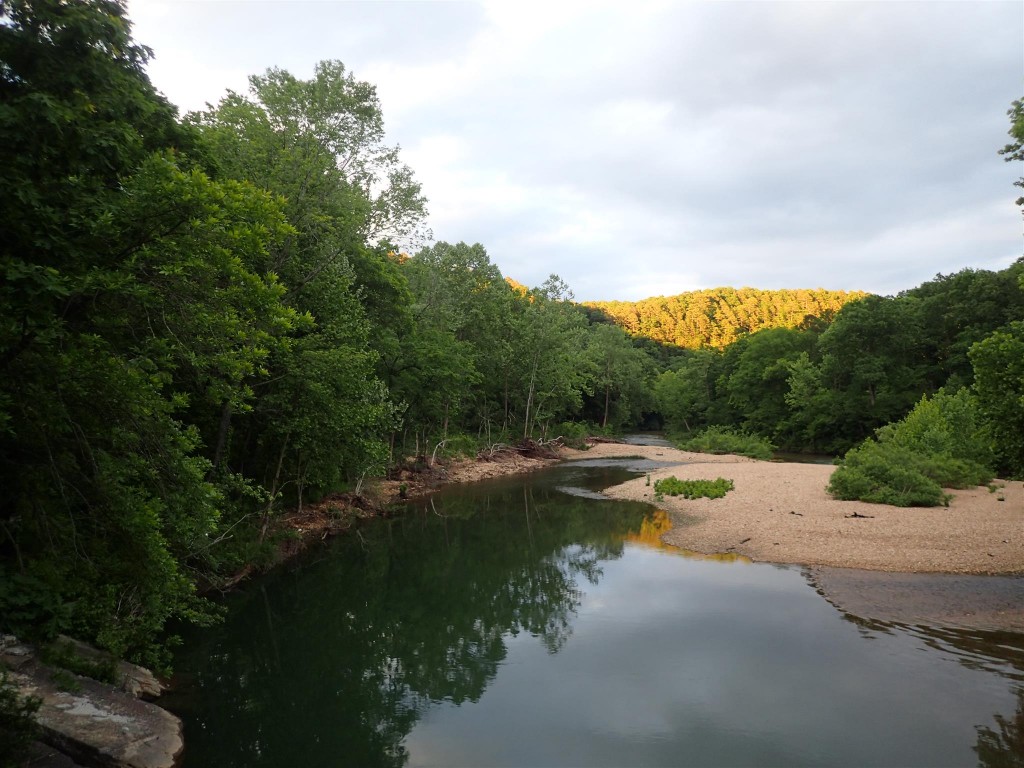 I could name this one "The trip when we drove past 40 hours of farmland", but that was only the means to the end of dabbling in the beauty of the Ozarks.  Thanks to Ben's great species-hunting intel and Ken's impeccable trip planning skills, there I was yet again behind the wheel of the unstoppable beige Corolla.
Our trip to target many species of micro fish and darters in the Ozarks was a timely one.  Most of our targets were proudly displaying their springtime spawning colours.
On our way down to southern Missouri, we stopped at a small creek in Shawnee National Forest to check off two darter species Ben had pointed us to.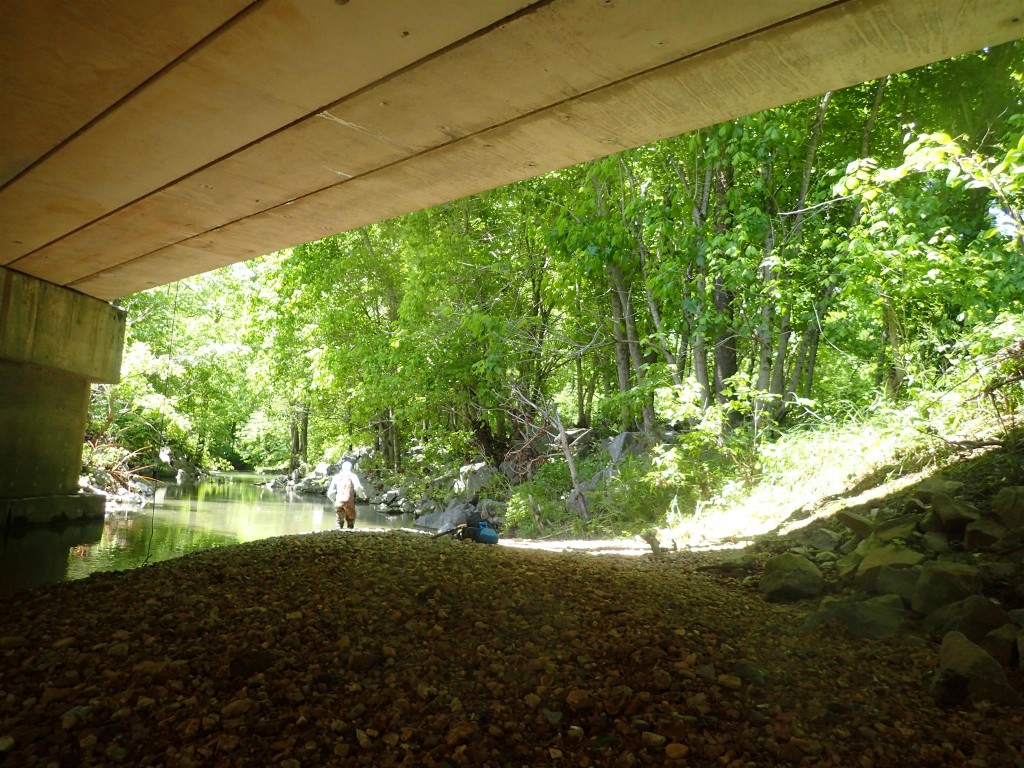 I found green sunfish, creek chub, bluntnose minnow, and striped shiner.  Ken finally found the target darters hiding among some rocks and guided me to my first.
Spottail darter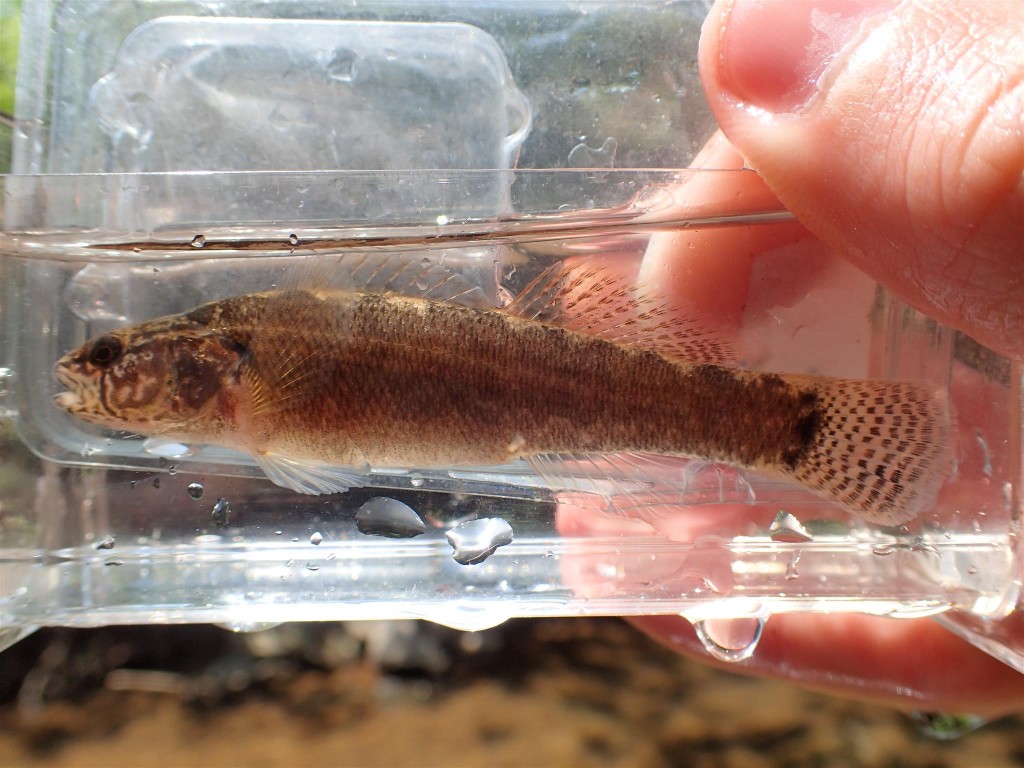 Stripetail darter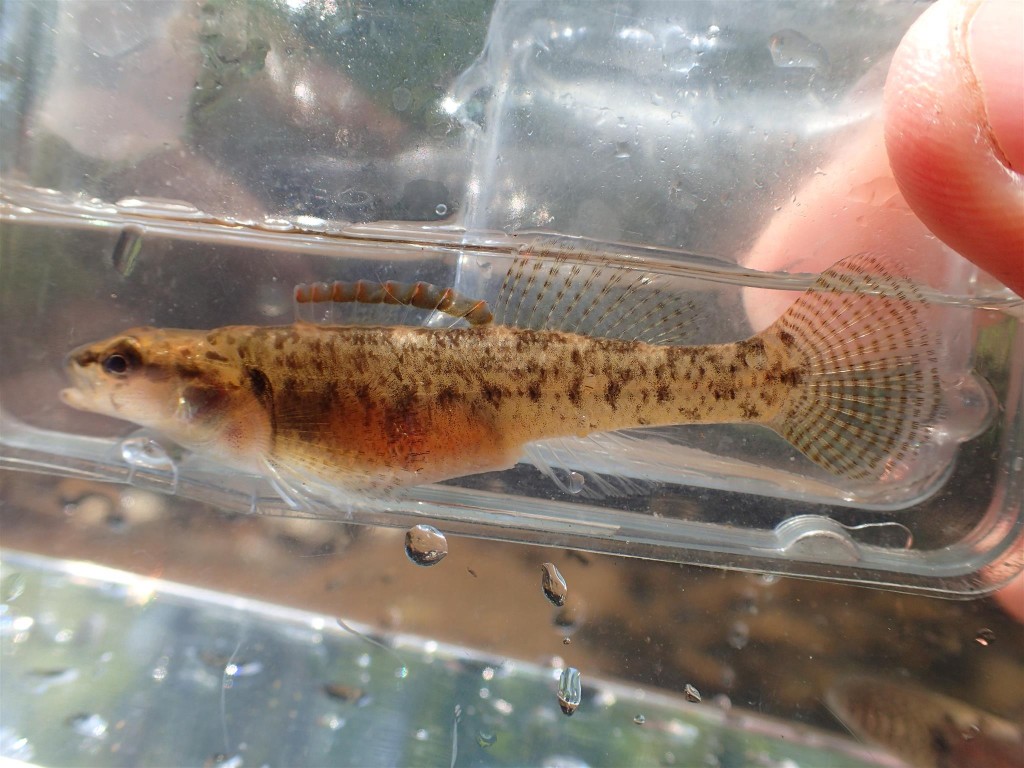 There was no shortage of rainbow darters in the gravel shallows, many of which were in full spawning colouration.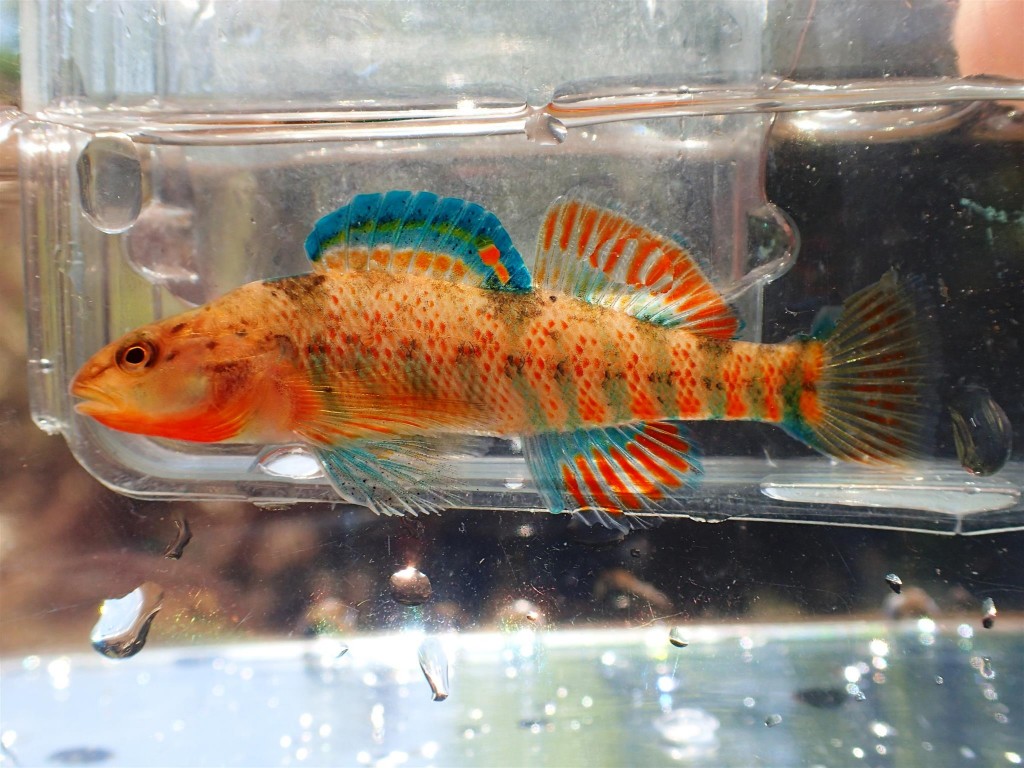 Targets accomplished, we hopped in the car again and drove a few hours past more farmland to reach our campsite near Van Buren, MO.  The wildlife here frolicked around and sat on the road without giving a care.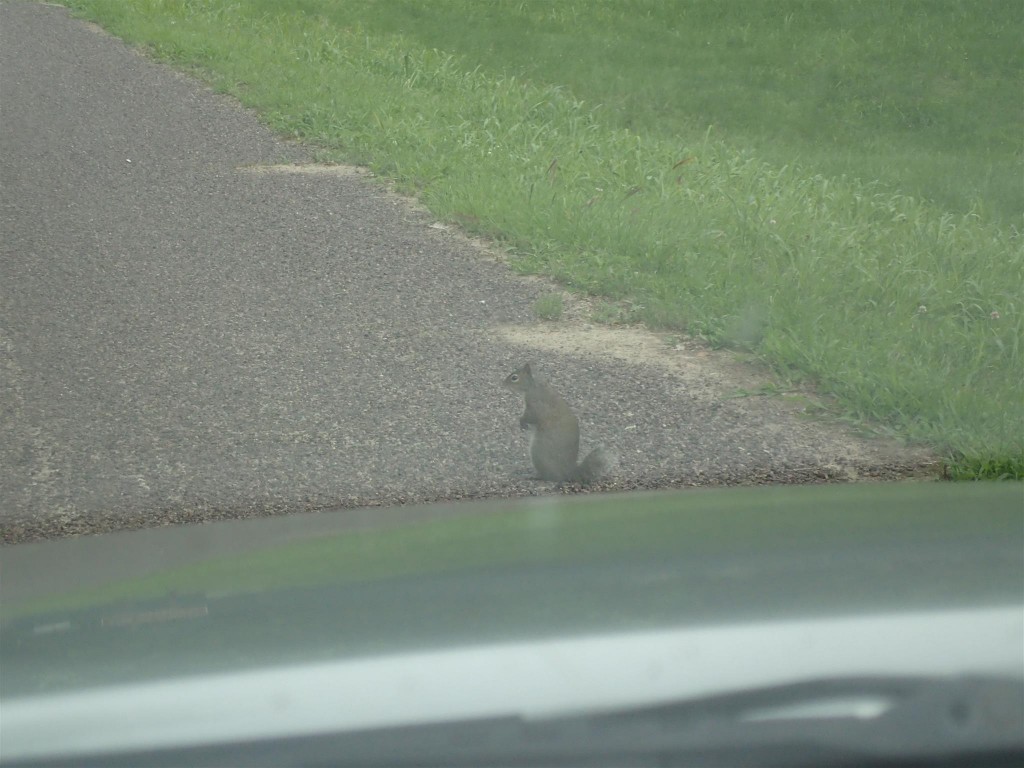 After the squirrel moved out of the way and we were able to set up camp, it was back to fishing.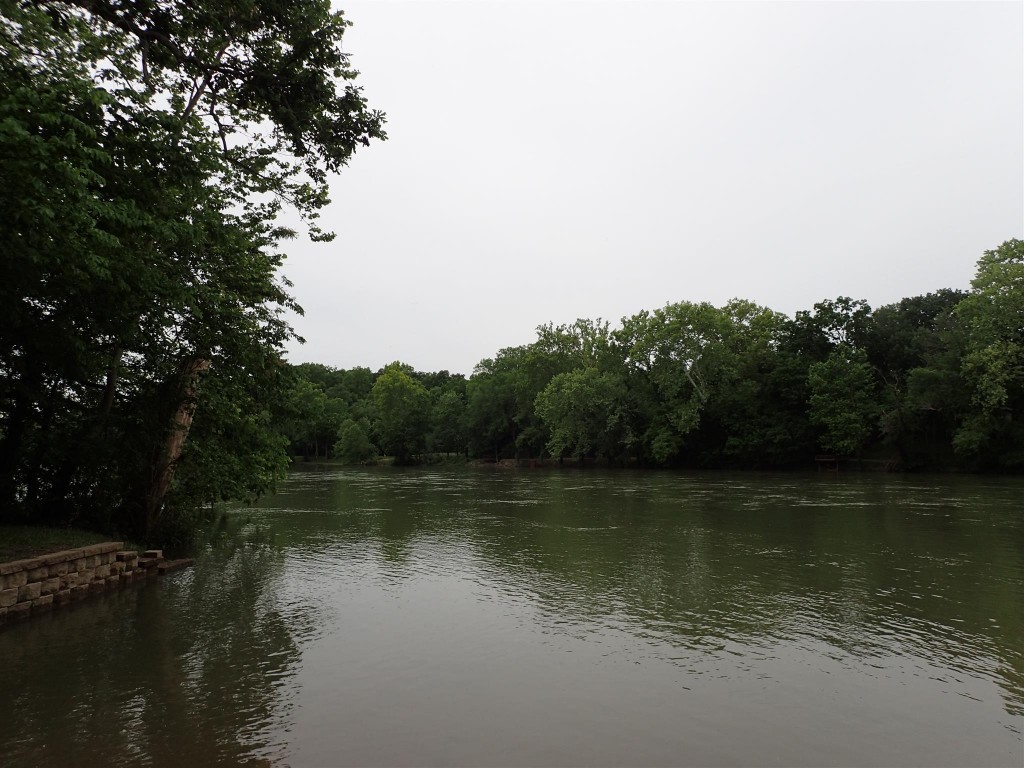 Ben suggested we fish a boat ramp in town for a few new species.  Ken and I found schools of shiners in the shallows.
Carmine shiner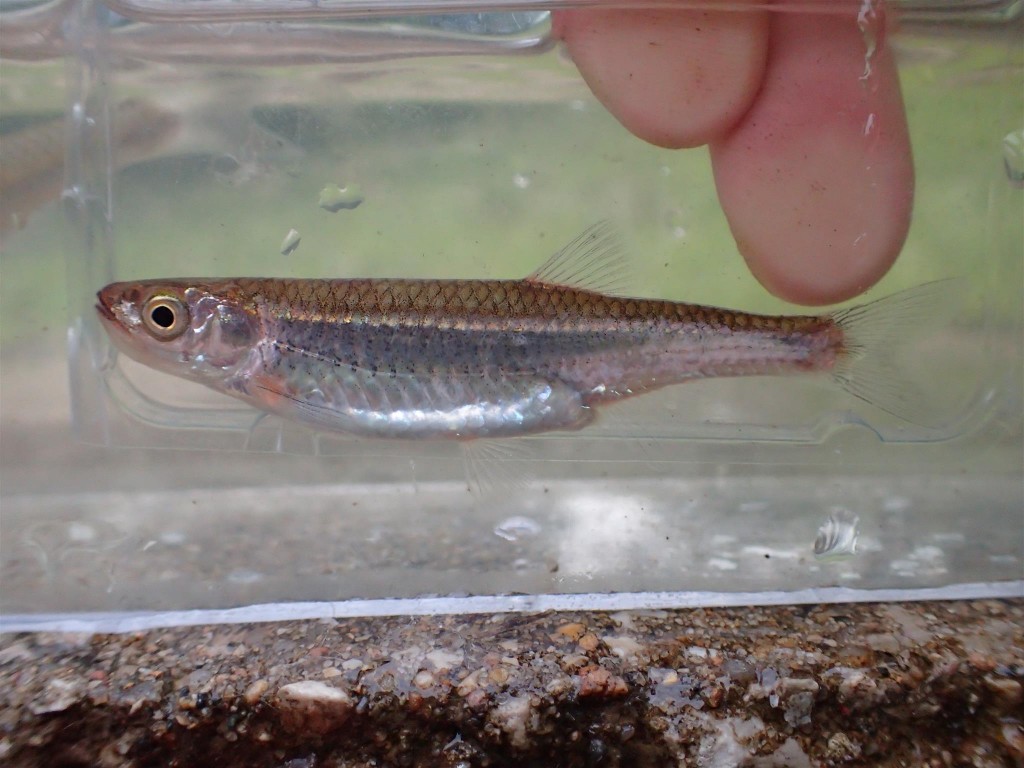 Whitetail shiner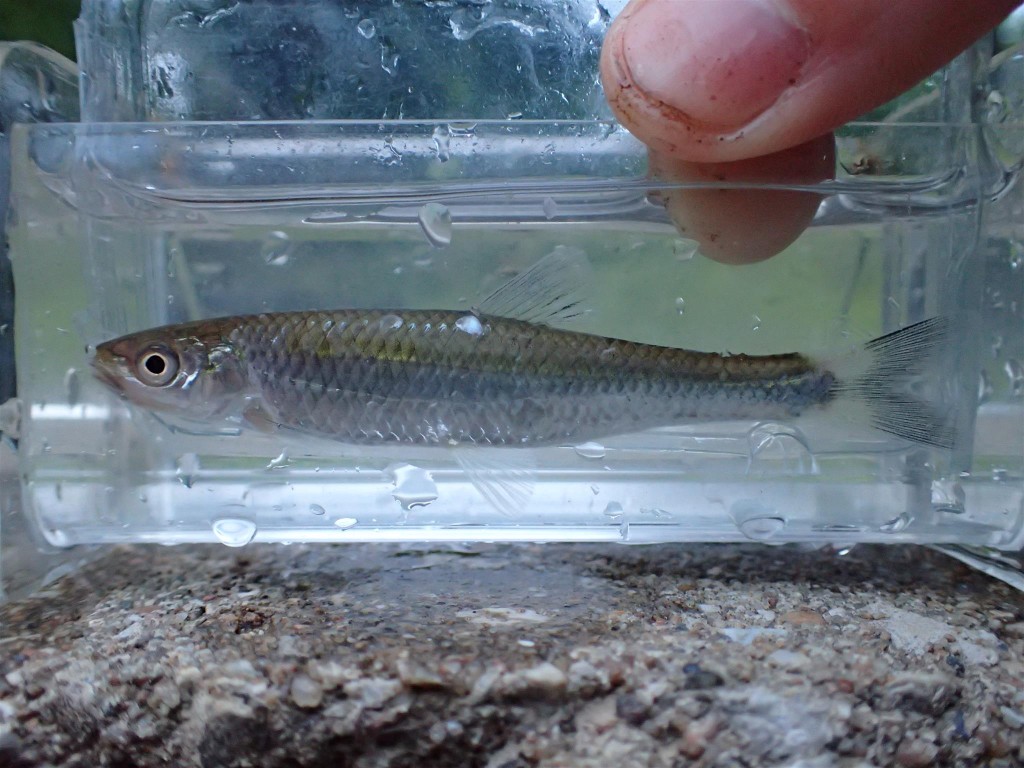 With all these obscure fish species abounding, Peterson's Field Guide was never far away.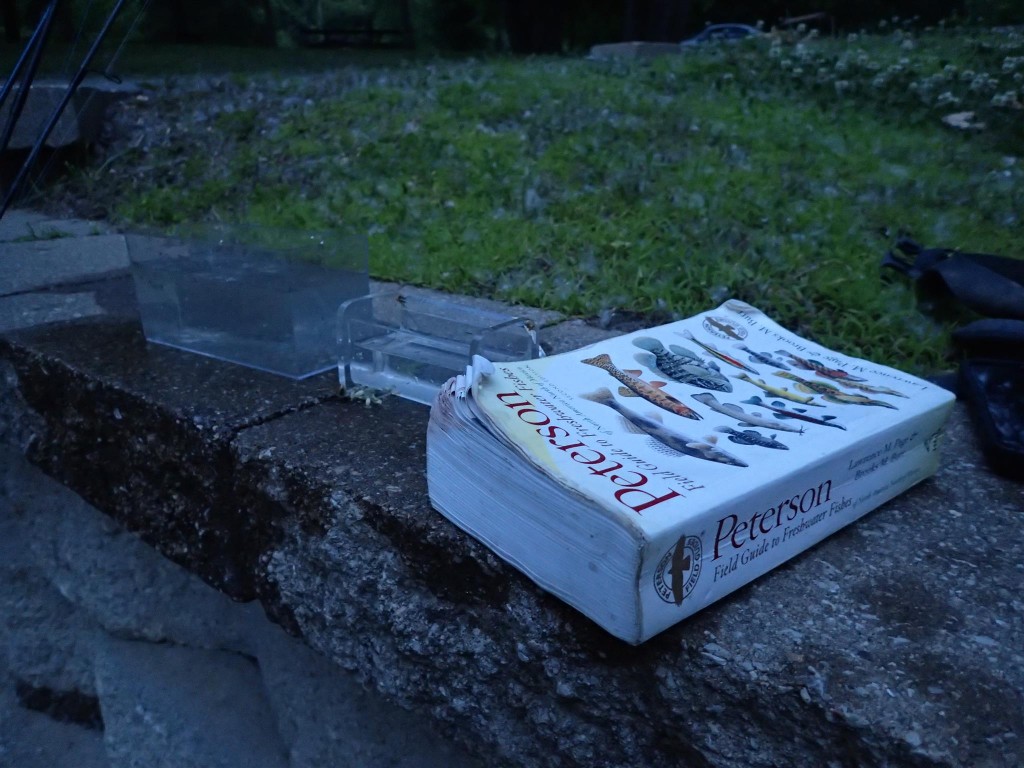 As night fell, I began looking for sculpin in the shallows with my headlamp.  I found quite a few and they were all quite eager to eat a piece of worm.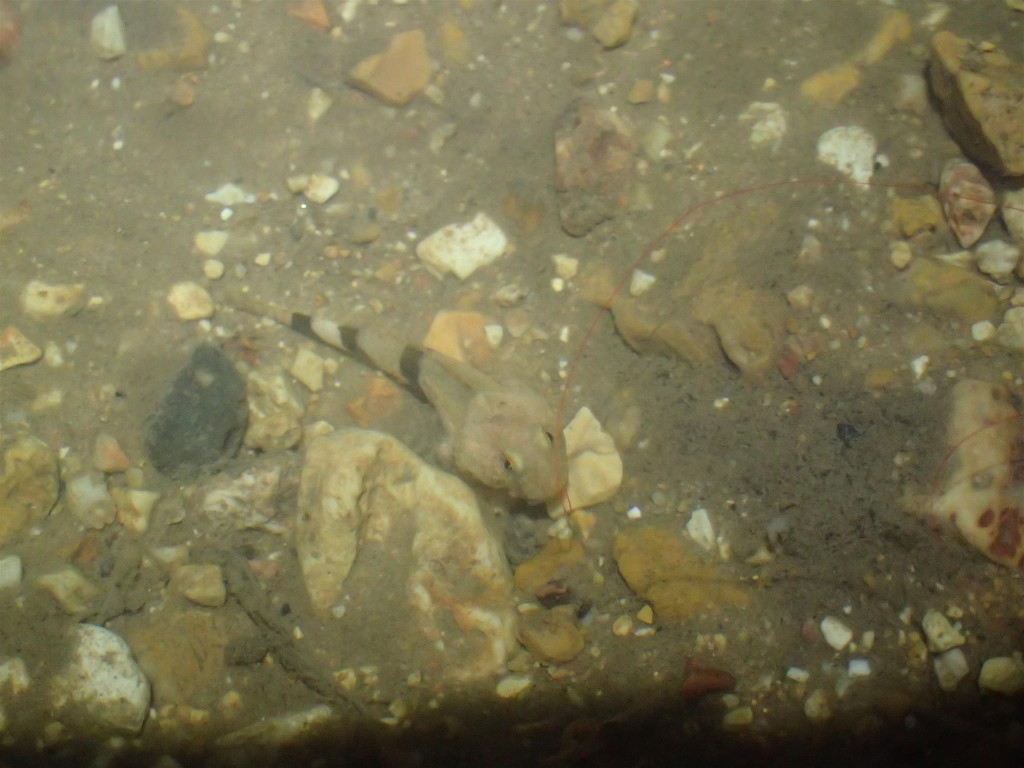 Banded sculpin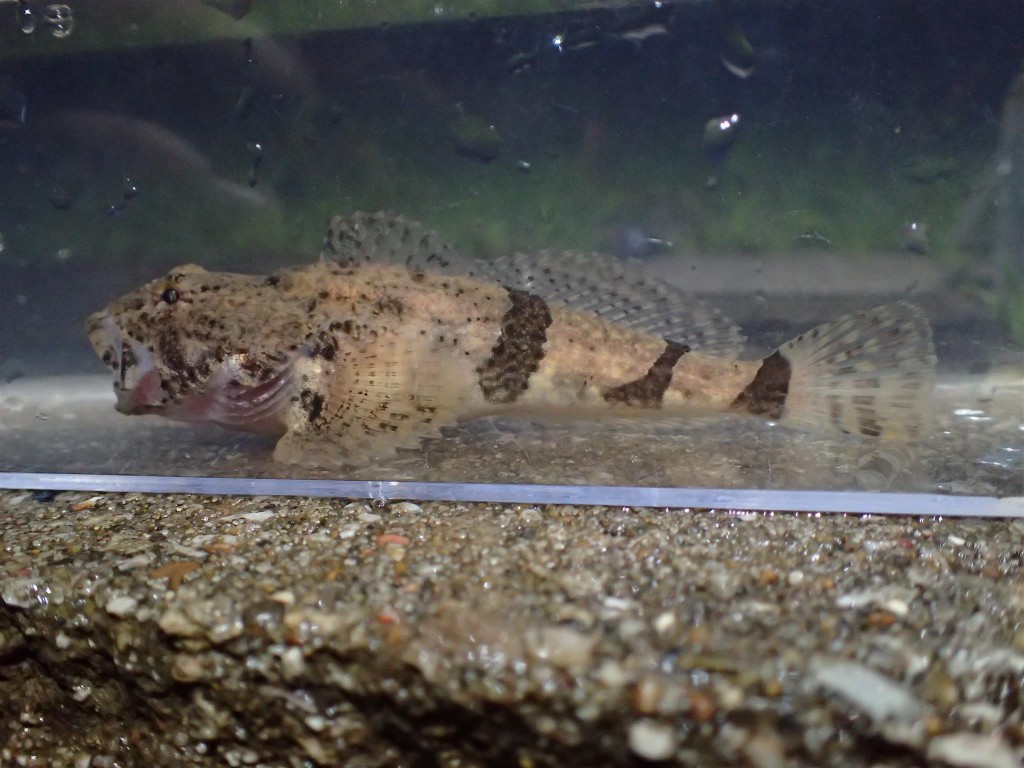 As I searched around for another species of sculpin, the Knobfin, I found another target species for this spot.
Shadow bass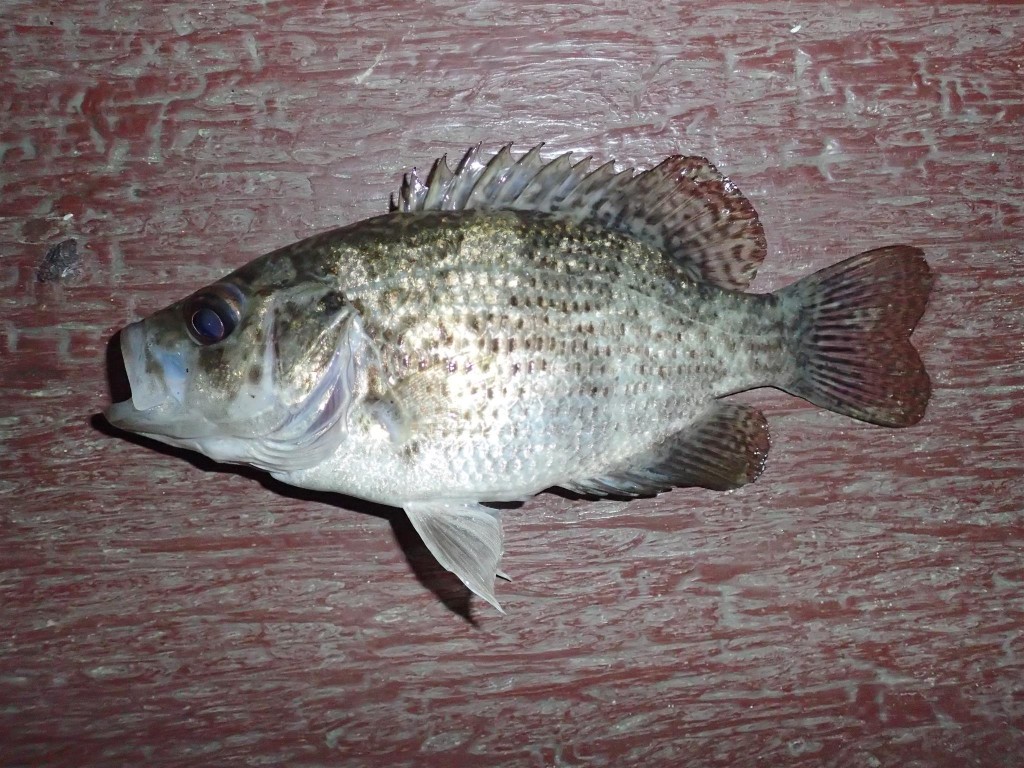 We kept looking for the elusive knobfin sculpin, but there were just banded sculpin and a lonely frog.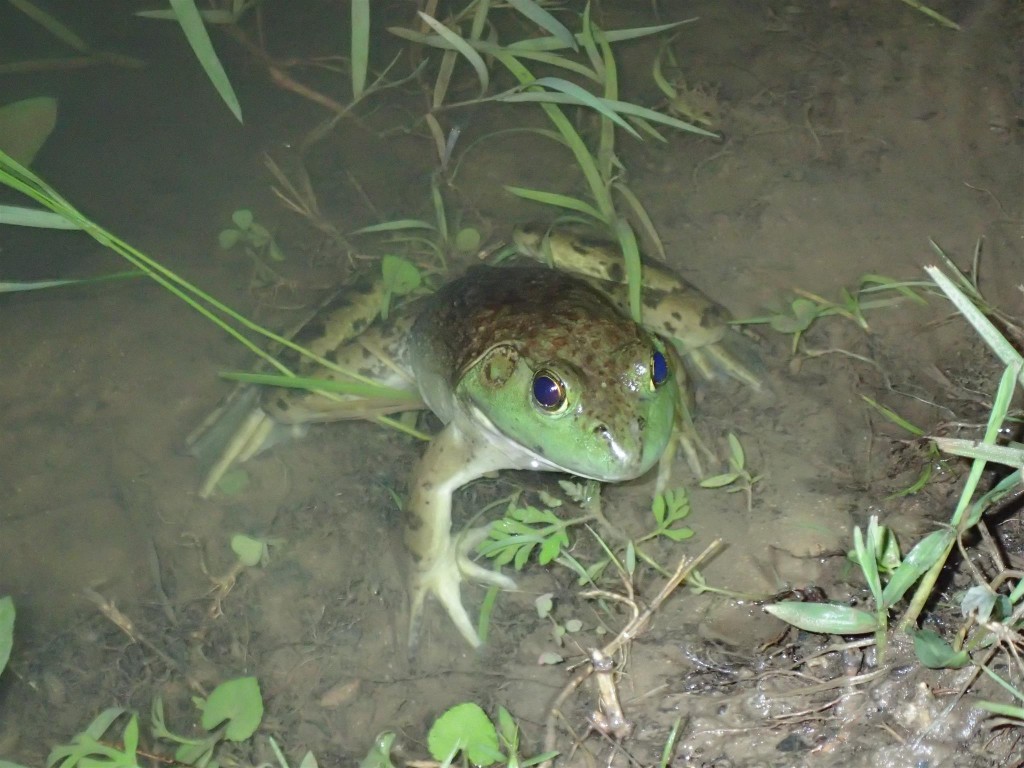 We tried another spot downstream, but high water levels rendered it unfishable.  We had a long drive to make the next morning so we called it a night.
As we headed back to camp, a rain started that ended up lasting all night.  We were both worried about how this would affect our fishing for the next few days.  Ben had assured us the the small creeks we'd be fishing wouldn't be affected by the rain and we had our fingers crossed that he would be right!