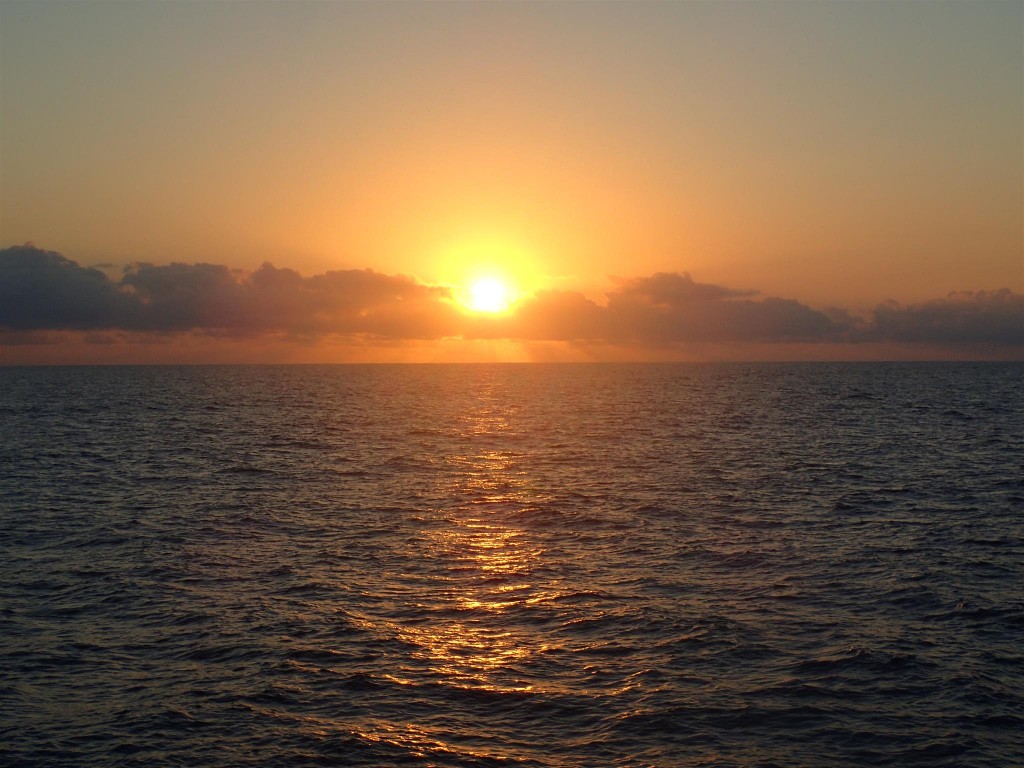 The next day was a memorable day of diving. I had the opportunity to keep pace with a pair of eagle rays as they followed the reef edge, swim alongside a reef shark, and interact with a plethora of groupers and angelfish. Dolphins visited us as we were parked in the shallows. We stopped for lunch on a mostly deserted small island whose beaches made home to a school of nurse sharks. Up in the trees the constant struggle between frigate birds and boobies made for a scene straight out of Jurassic Park.
With the calm day, I hoped for a calm night to once again find some tarpon.  My hopes came true, but it took a lot longer than I expected.
Once again the tarpon were absent from the first spot I checked and the water at my other spot was fairly rough.  Nevertheless, I began collecting bait in preparation.  The bait were tough to find, so by deduction based on the pattern of the past few days that meant the tarpon had to be around somewhere!  I wasn't seeing any though.
Nevertheless, I collected as many live herring as I could.  Each one took almost an hour of jigging to collect!  I sure was glad I packed a collapsible bait keeper.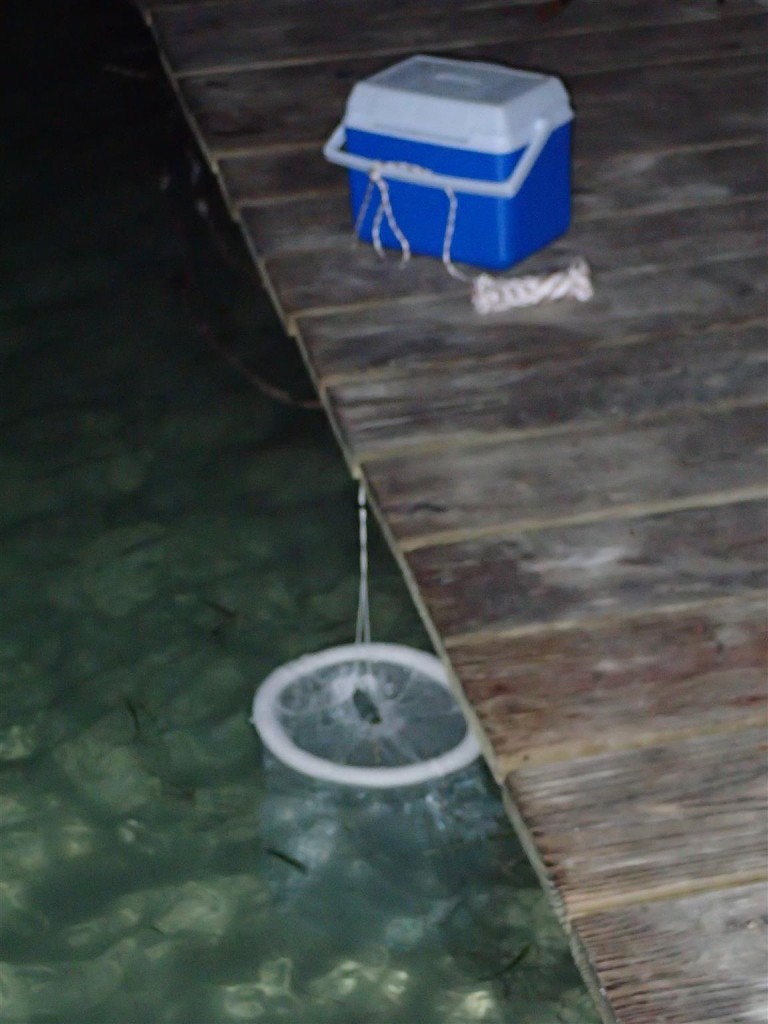 As the night droned on the conditions began to settle.  I had spotted two or three tarpon, but hadn't gotten any hits.  I cast a sardine out and lay down with an arm on my rod for a nap.
When I awoke the wind had picked up a bit.  I did not like that, but I scanned the area and saw another tarpon.  It was the middle of the night, but there were still some locals fishing the area for snapper.  I fished another painstaking amount of time for a fresh sardine and cast it out, ten minutes later I was on!
In the darkness I felt the fish jump and then felt the characteristic wallops of a tarpon's head shaking.  Somehow, it stayed on.  It ran past the dock and to my surprise there was another tarpon chasing it!
Some locals heard the excitement and came by to assist me.  When I had tamed the tarpon enough, they helped trap it on my lip grip and hoist it up.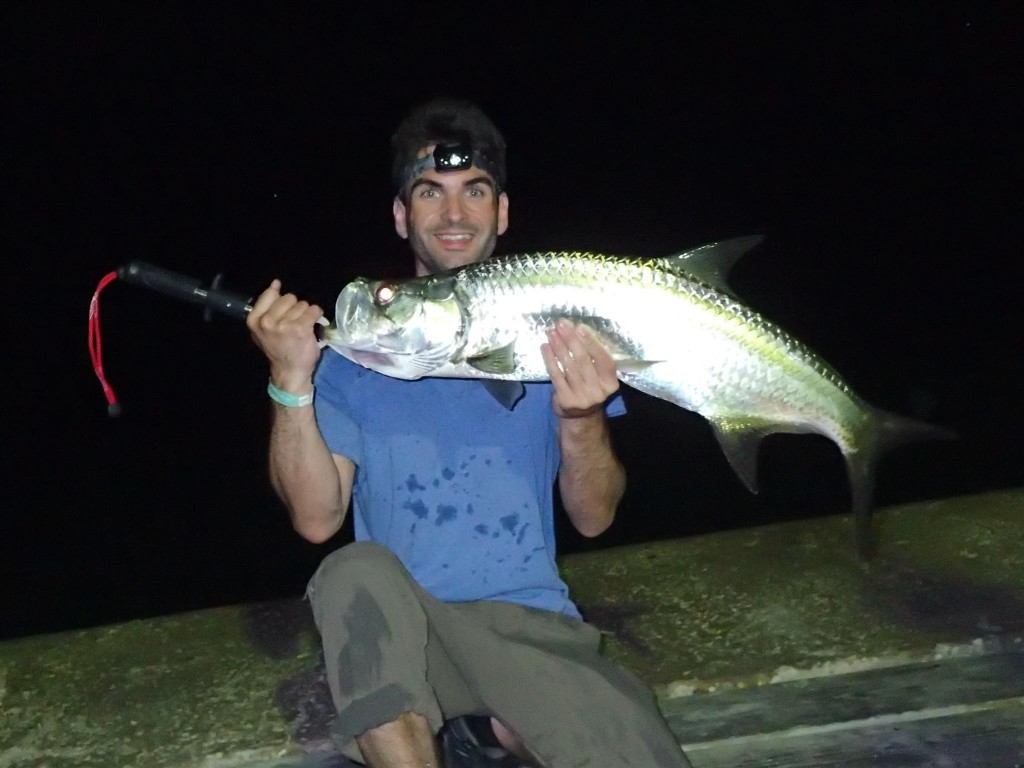 I found it hard to believe I had gone 2 for 2 with a fish that is most notorious for missed hooksets, shaking hooks, jumping off, and breaking leaders.  My luck couldn't have gotten any better.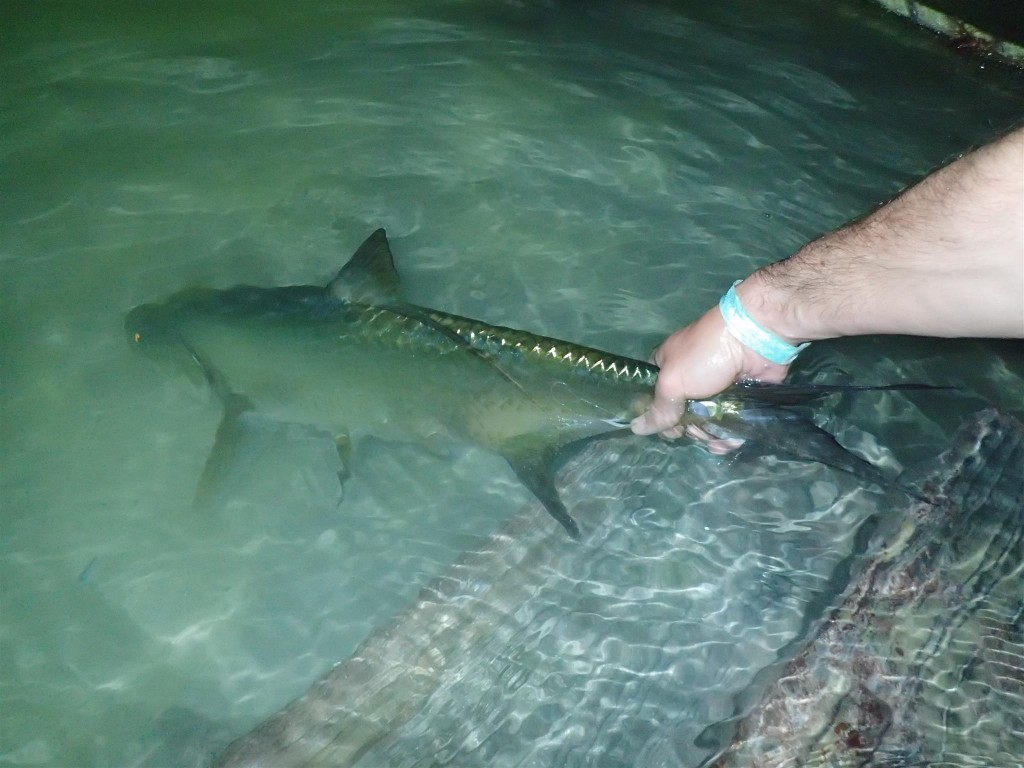 On the way back to the hostel I had some fun teasing a sleeping cormorant who had chosen a souvenir table as his bed.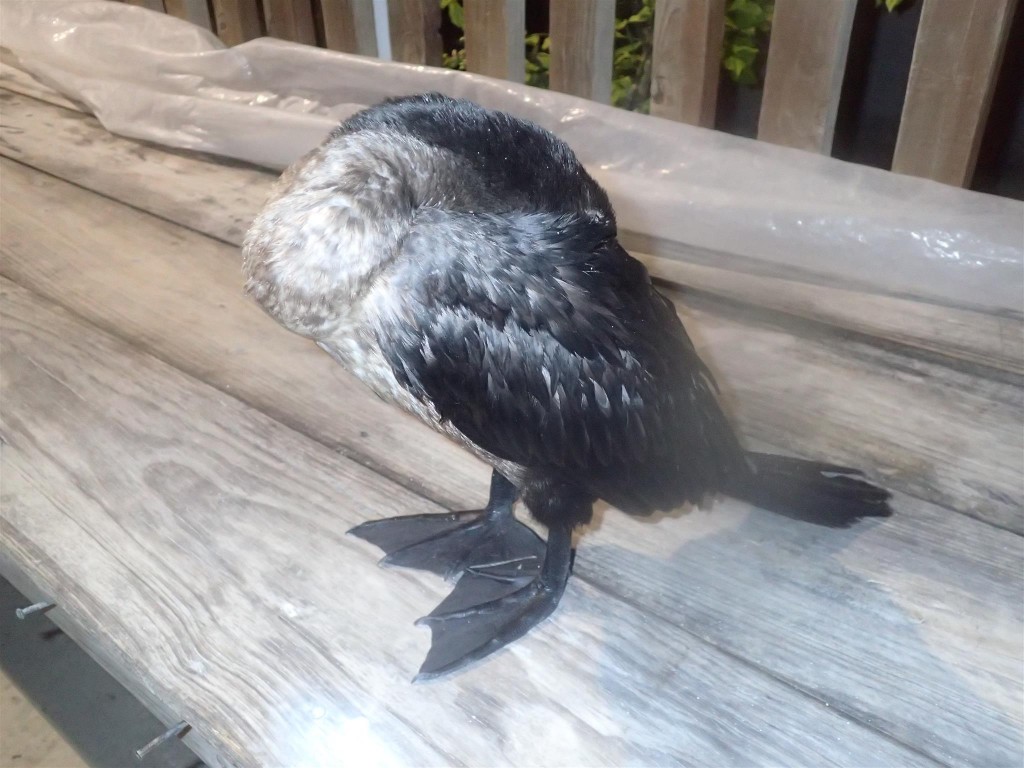 The next morning I slept in past prime bonefish time and found them to be especially weary in the rising sun.  Instead, I focused on catching some smaller fish that had interested me the past few days.  Unbeknownst to me at the time, I would be leaving Belize today.
I was surprised to find mayan cichlids hanging around the docks.  I didn't know they tolerated salt.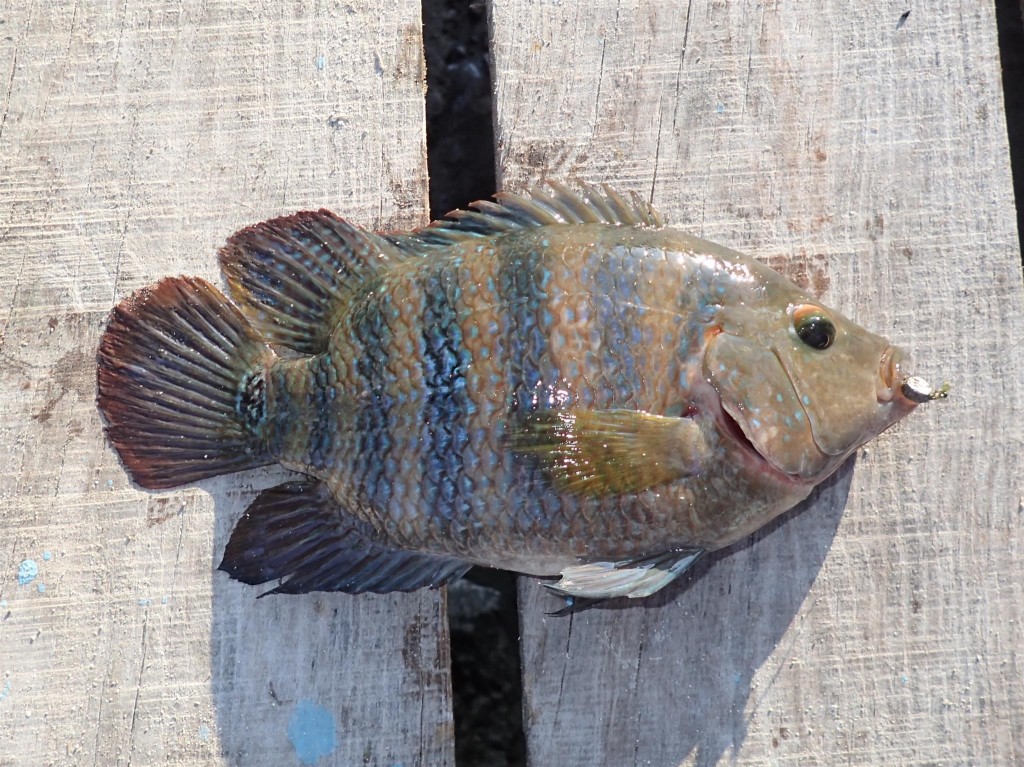 I spotted another yellow stringray, but after he stripped me once more I pulled too early on my second attempt and snagged him on the outside of his disk.  Unfortunately, he doesn't count.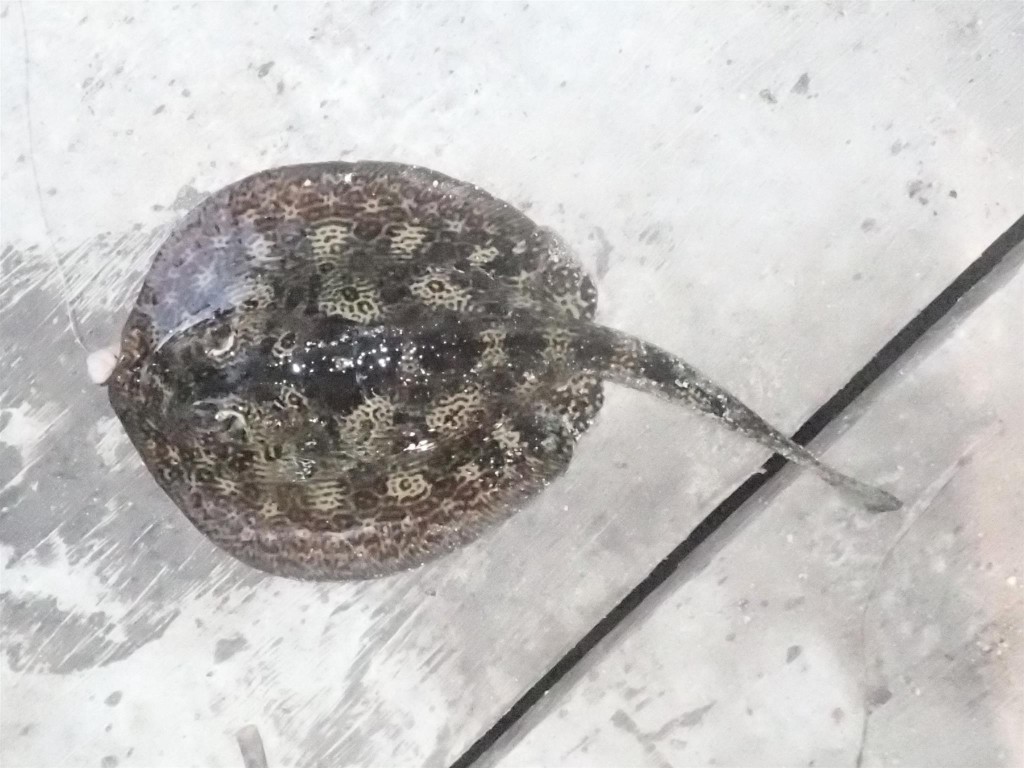 I took better pictures of hardhead silverside and beaugregory, two species I had previously caught in Florida.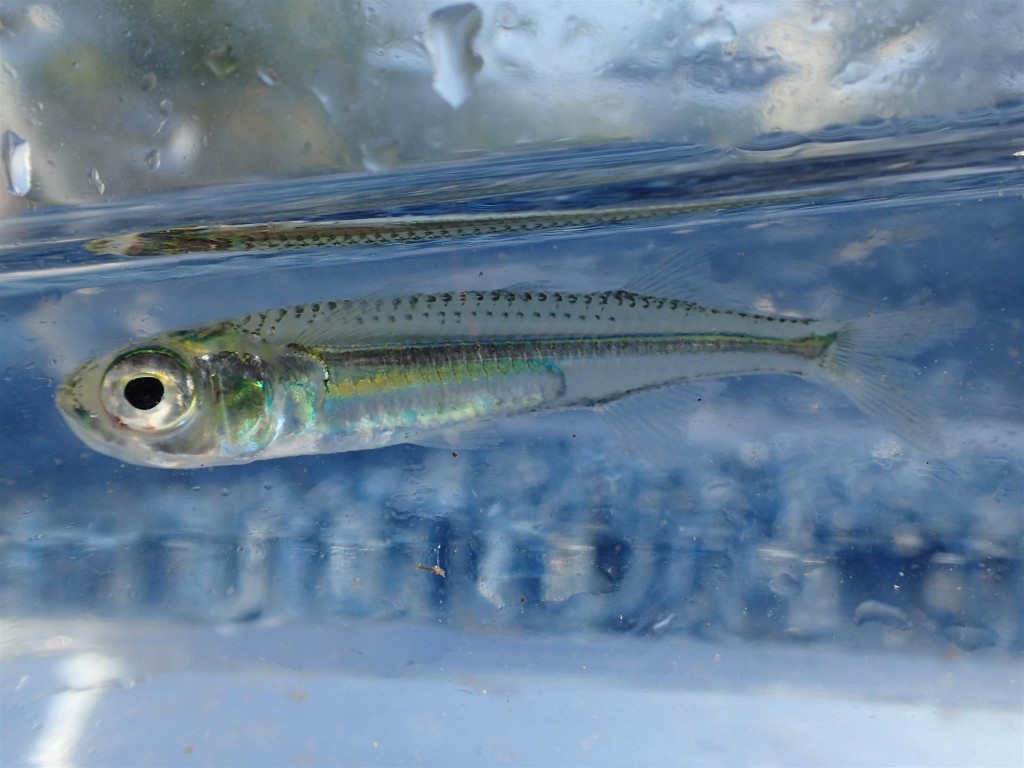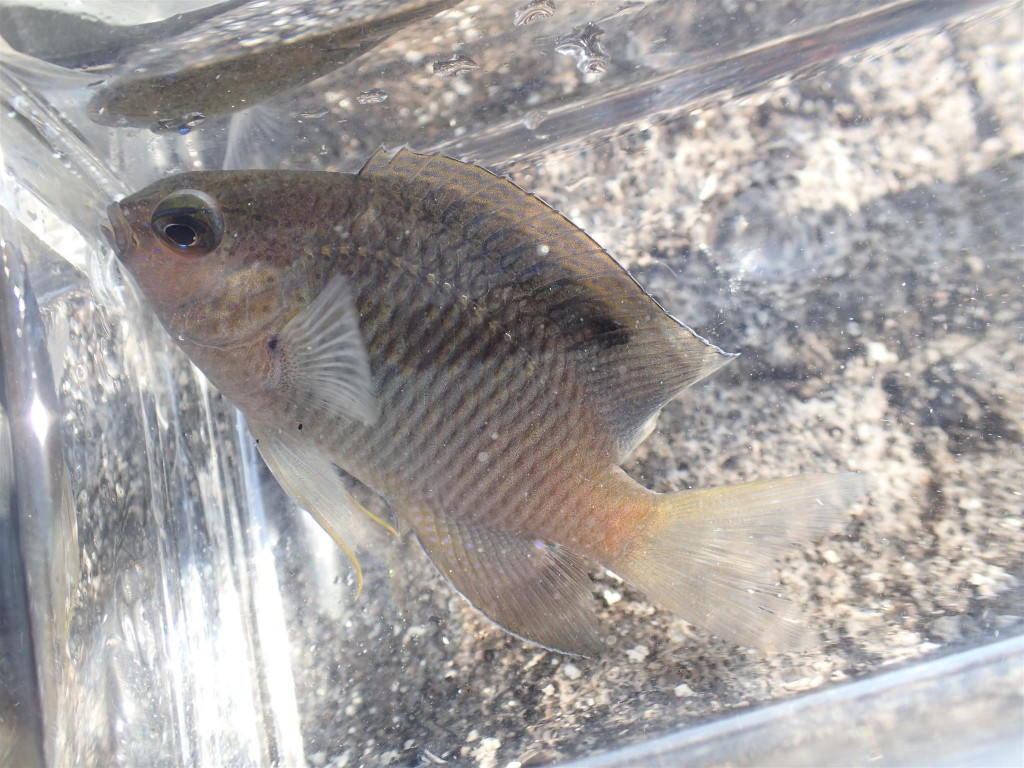 Following the advice of Ken and Elijah I found a few new species I could add:
Ocellated killifish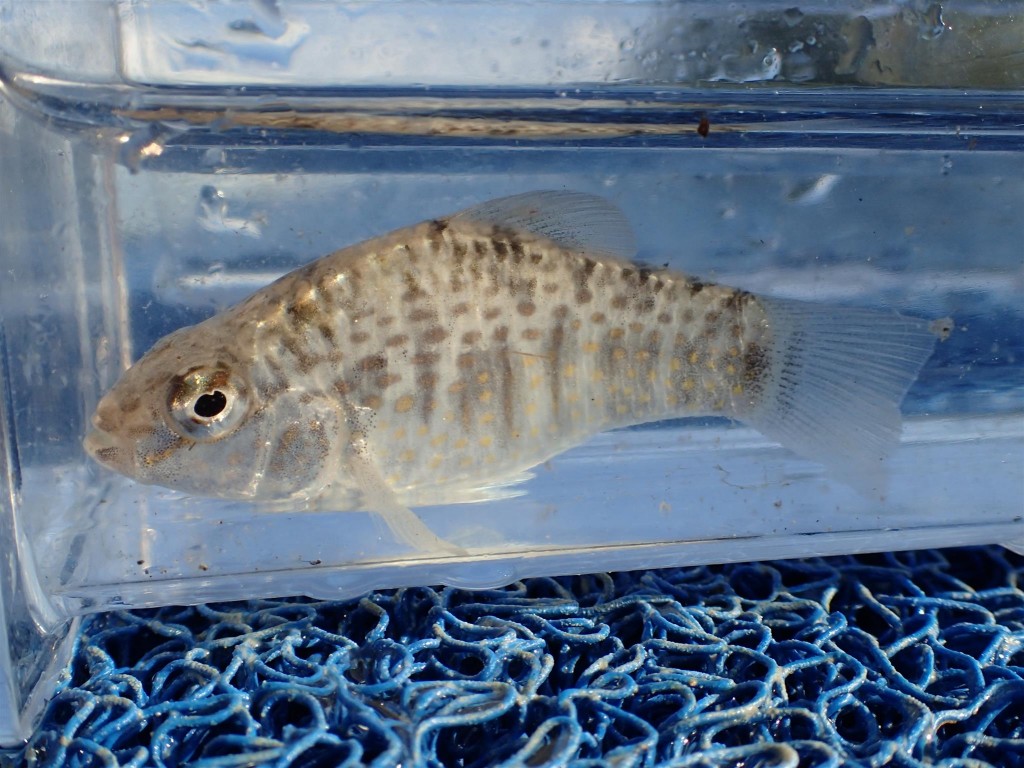 Yucatan gambusia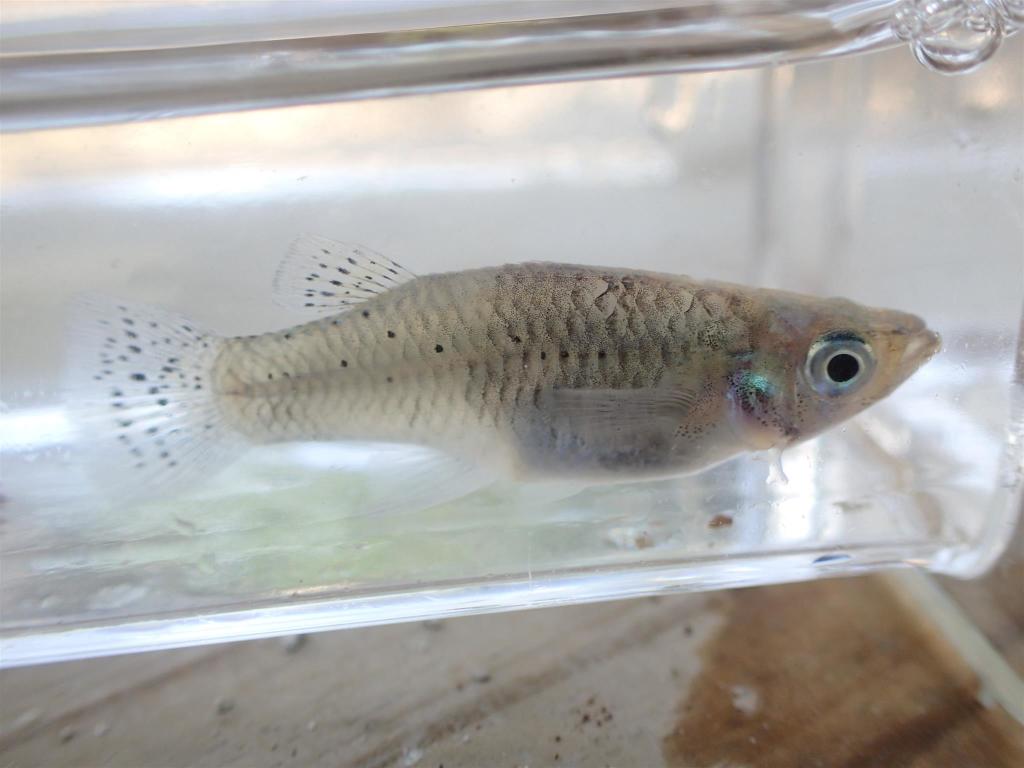 I also caught this damsel that may be a longfin, but it is too tough to call.
(*unsure of this identification)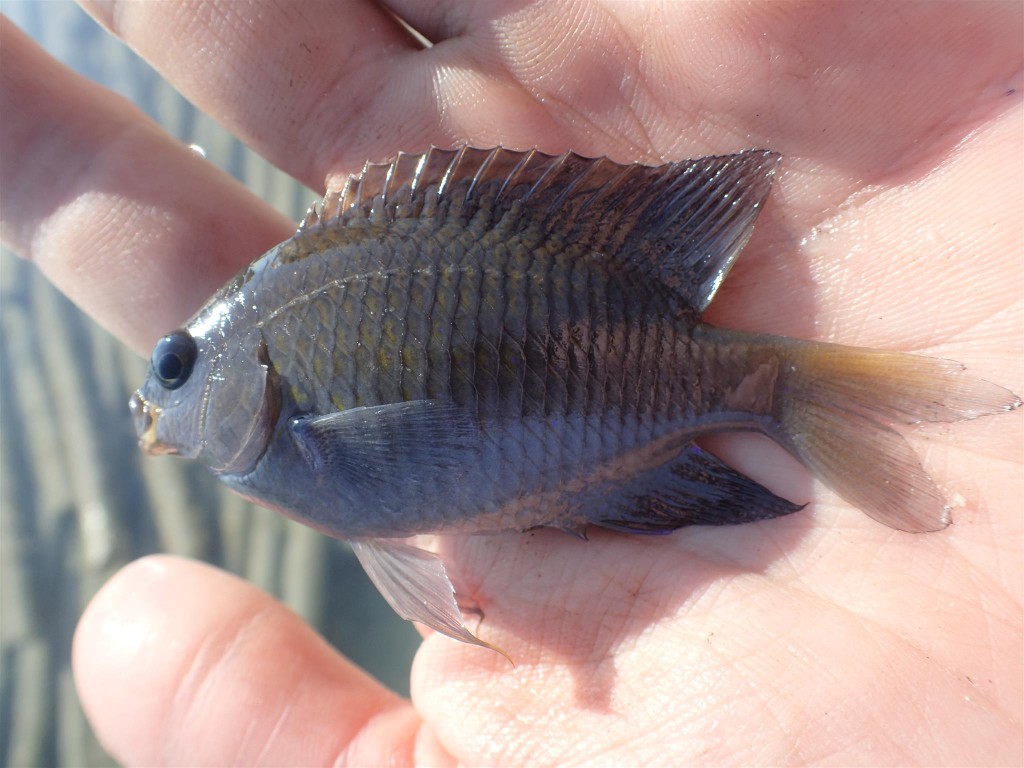 As I was fishing for these last few fish, I was on my phone calling a few hostels in Guatemala.  One of them offered an enticing hike up the active volcano, Volcan de Fuego, that many of the other travelers on the island had been raving about.  I counted the days I had left in my head, I still had about a week until my flight back to Toronto.
With that, I retreated out of the sun back to my hostel.  It was mid-afternoon and instead of taking a siesta, I made a snap decision.  With so many other travelers raving about the sights in Guatemala, the neighbouring central american country, I figured I'd give it a shot.
Instead of planning to tango with the tarpon again that evening, I packed everything back into my luggage and hoofed it to the water taxi.  I had a bus to catch…