Part 5:  The way home
That night Ken and I took a party boat out from Miami.  We caught a lot of grunts and I got a lucky porgy as well!  This time I took my time and got some good pictures of the porgy's fins and dentature so we could identify it.
Caesar grunt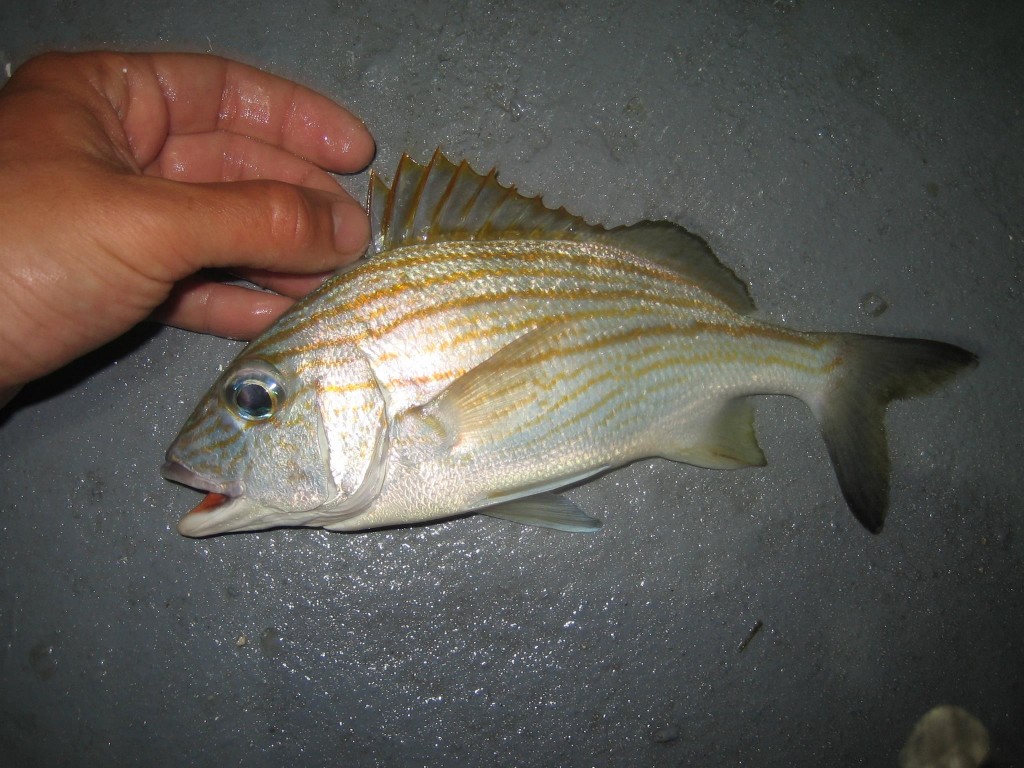 Jolthead porgy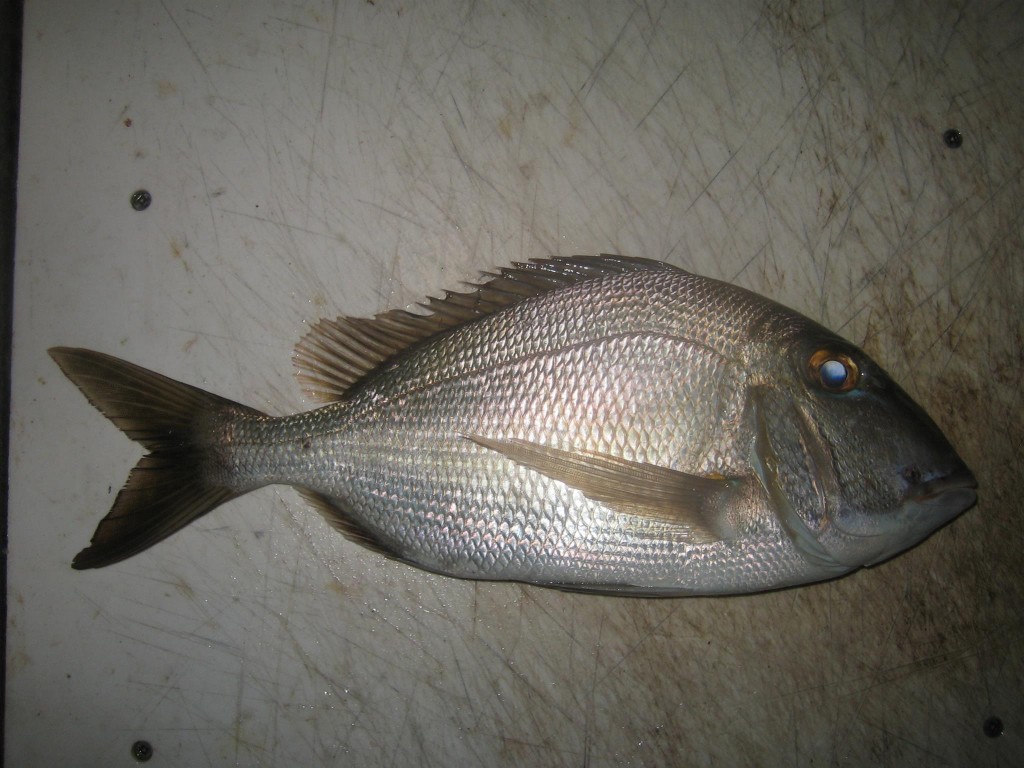 As we continued our drive north, we fished Sebastian Inlet the next day.  Conditions continued to be rough and the prime spot at the end of the pier was crammed with people.  I didn't catch much on this day, just some blennies in the evening which I believe are hairy blennies.  Someone else did catch a huge sheepshead through!
Edit April 6, 2015:  Noting that the body stripes on this blenny continue to the edges of the dorsal fin, this one is most likely a new species for me.
Masquerader blenny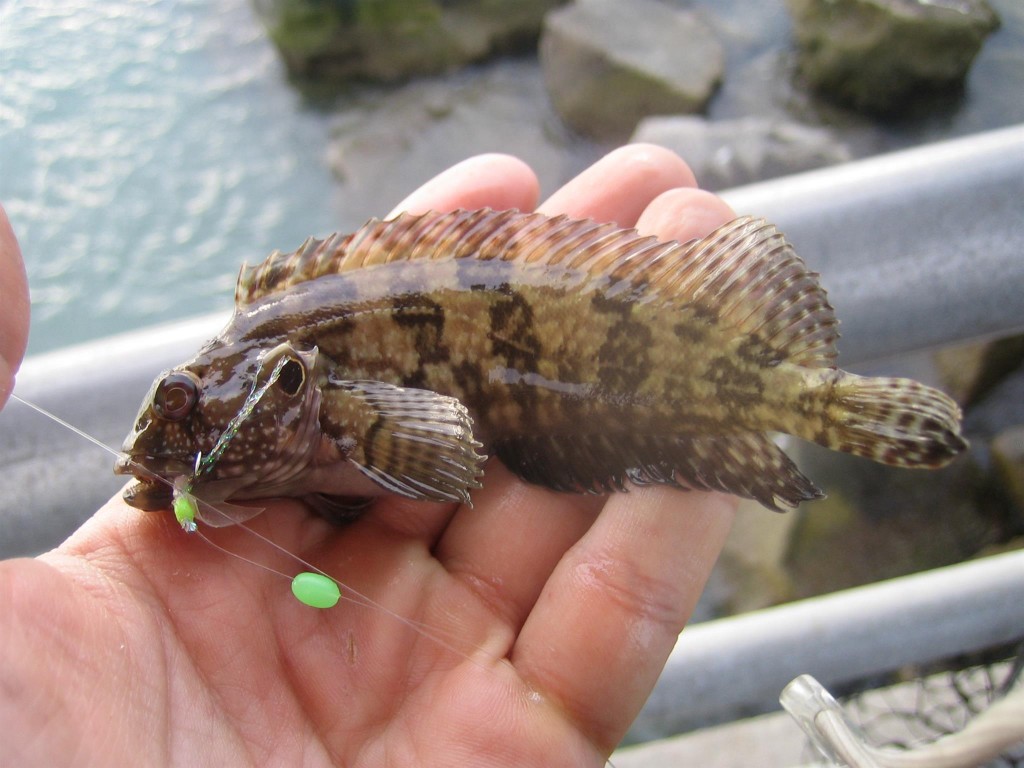 On our last fishing day Ken and I checked out a neat spot just north of Orlando that Pat, a fellow species hunter, had suggested to us.  It delivered our lifer seminole killifish, but unfortunately I somehow lost my pictures for this day of fishing.  It was a beautiful fish in a beautiful locale.
After New Year's with Ken's family, it was time to head home.  A roller coaster of a trip filled with the highest highs and some lows, and all the while a test of how little sleep I can function on.  37 38 (Edit April 6, 2015) new species of fish for the life list and the discovery of the shark needle in the ocean haystack.