With their short bite windows, fussiness, and mysterious spells of lockjaw, trout (all varieties) may be Ontario's most notorious fishes.
And then, there are the whitefish. My archenemy from 2013 who ran me through immeasurable hours of jigging, driving, and begging in their pursuit.
Coincidentally, both of these fish (lake trout and lake whitefish) are the top ice fishing targets over depths of Lake Simcoe.
So I welcomed myself back to Ontario from a 3 week vacation in Florida, by going ice fishing on Lake Simcoe, to target whitefish and lake trout. Boy, that sounds fun! =D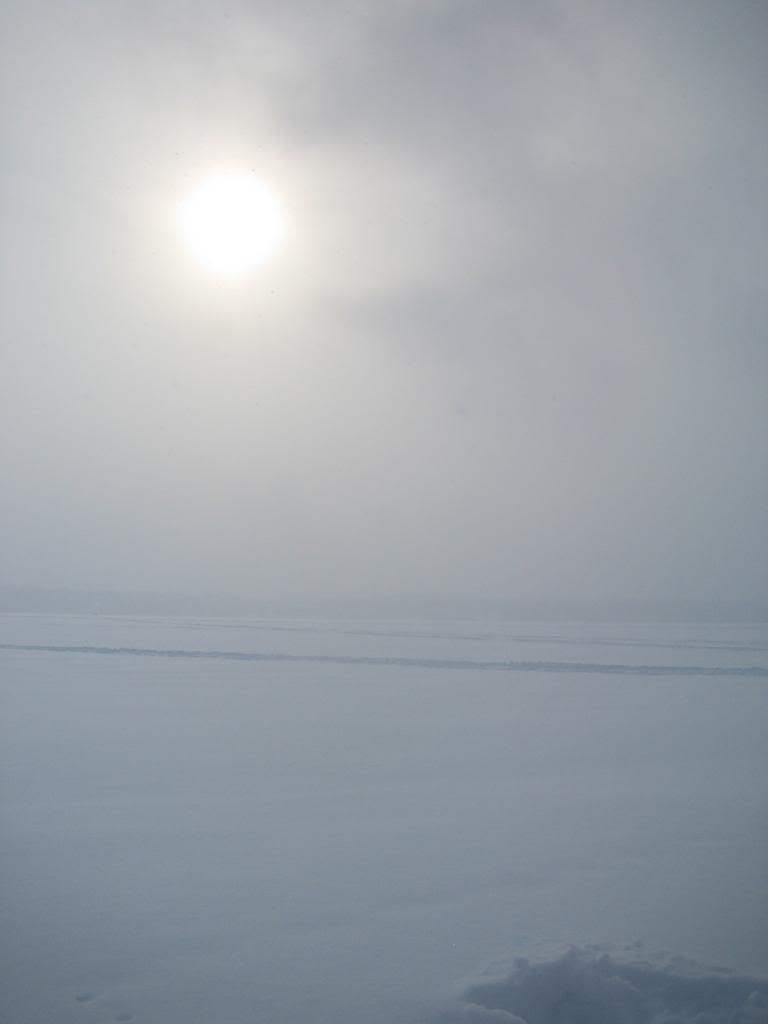 Maybe it was the new year, maybe I've actually learned something, or (truthfully) I was just lucky to be in the right place, at the right time, doing the exact same things I'd fruitlessly tried last season…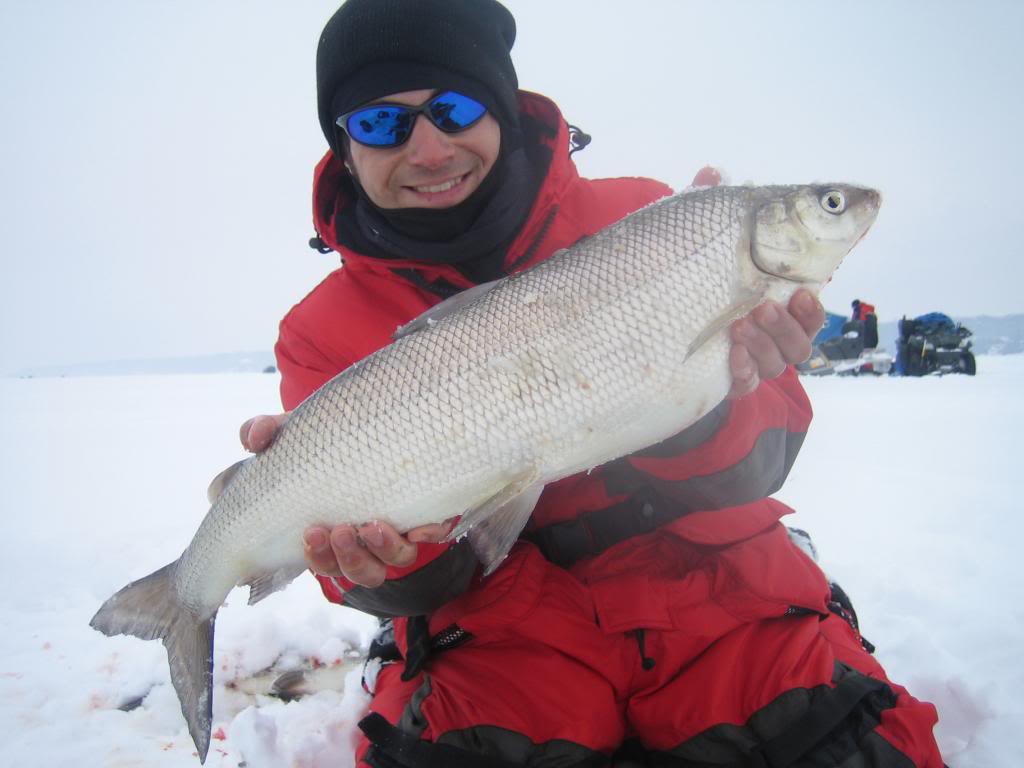 5.5lb whitefish to start things off in the late morning.
That group of guys you see in the background just 25 feet from me was absolutely nailing fish. For the life of me, I couldn't explain why they were dong so well and everyone else around them, including me, was barely getting any action. That's just how it goes on Simcoe, I guess.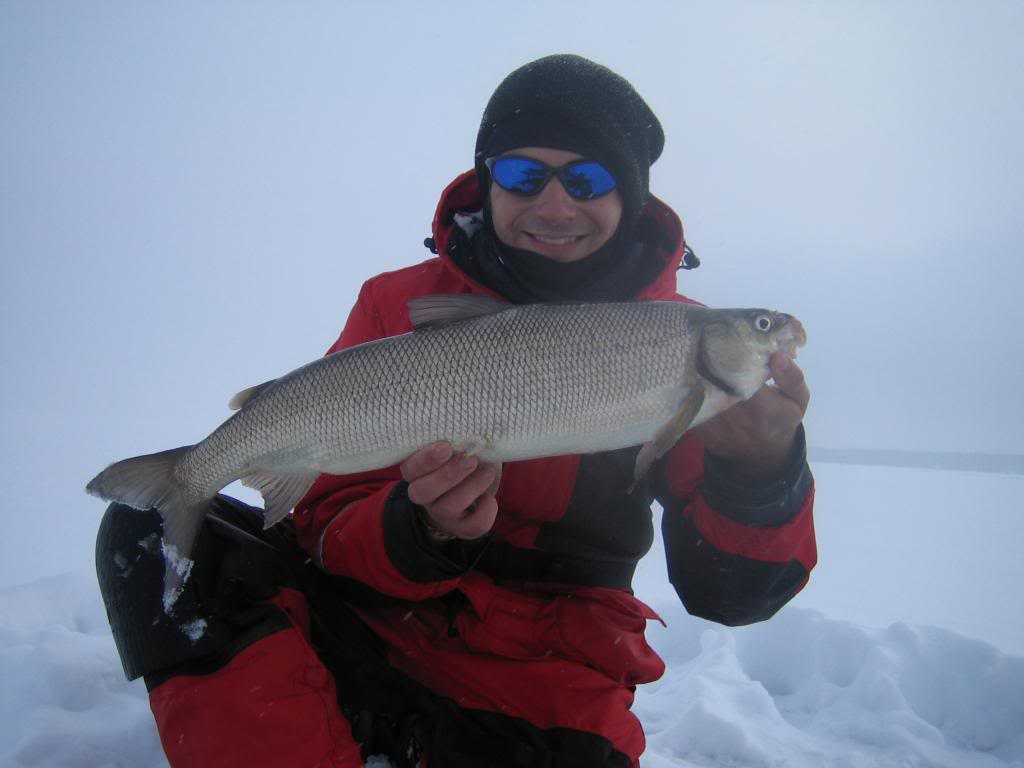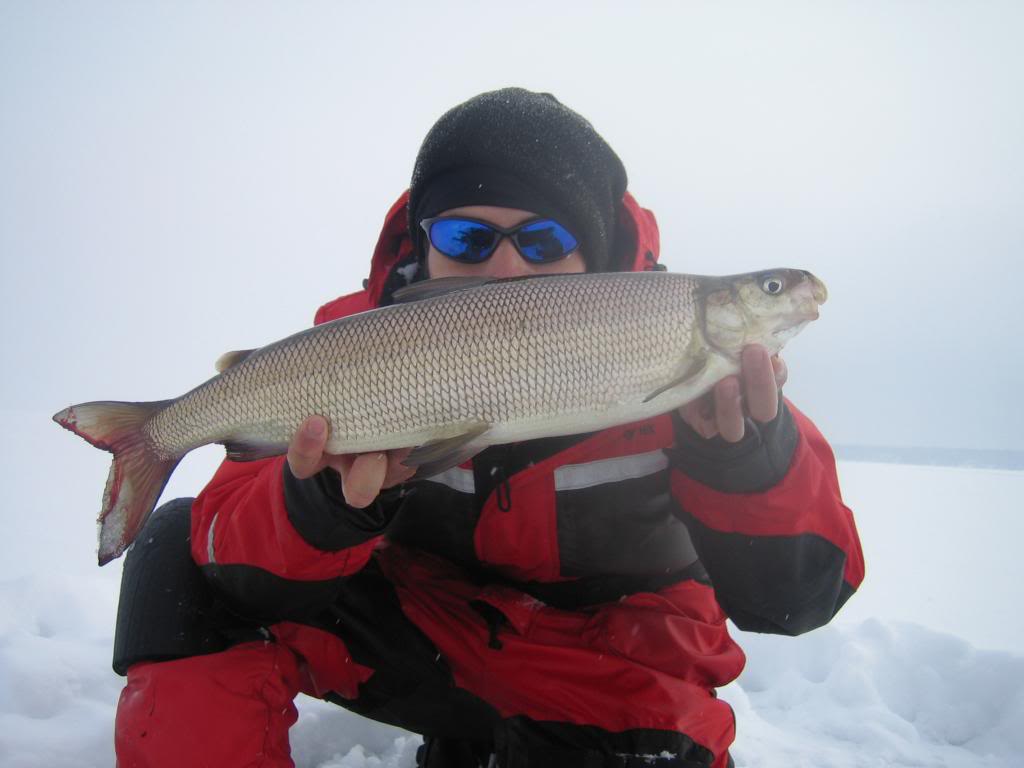 Ended up 3/4 on the whitefish with many other missed bites (or should I say, "bumps"). I also ended up completely confused as to what actions led up to today's iced fish in place of the usual whitie skunk.
Lakers weren't around/active in the morning, but they did showcase their tell-tale vertical runs in the mid-afternoon. I switched off my whitefish lure for a little swimbait to play cat and mouse and was rejected countless times before I finally got this little guy: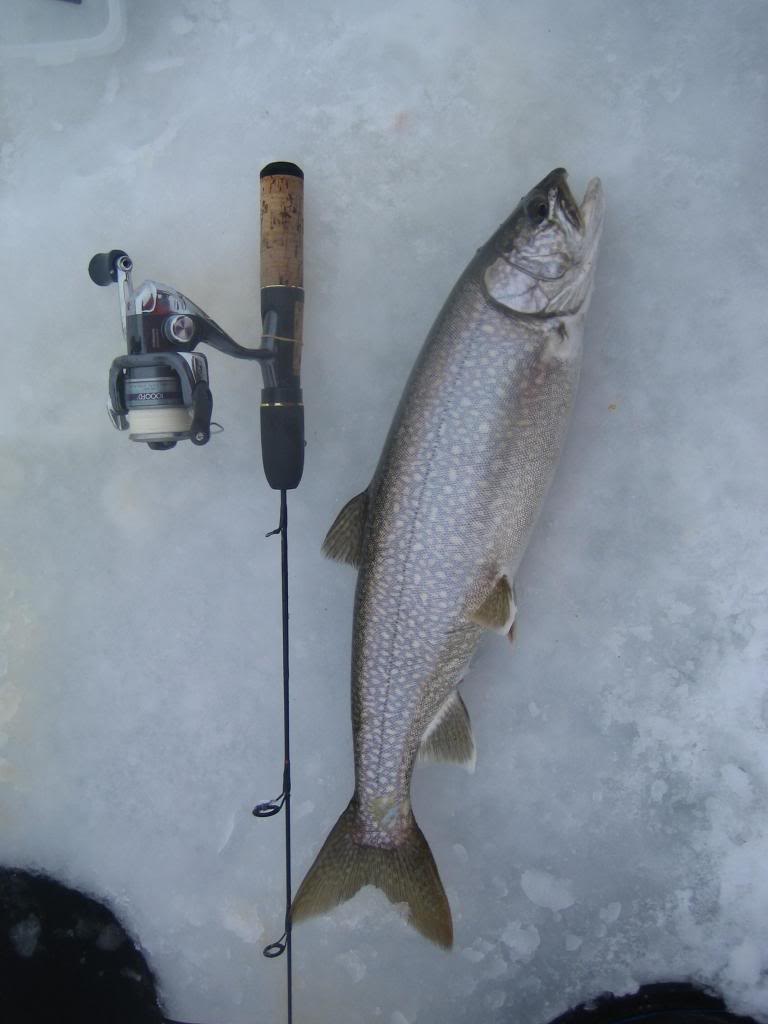 I'm back!