I haven't fished in ages.  I've been pouring all of my time into preparing for my upcoming fishing vacation in Florida with Ken.
But, I finally got what I was wishing for, a calm day! This would be my first venture to the outflow under cold water conditions. After I was able to do some damage to the freshwater drum there in the summer, I was excited to see what would be lurking there in the colder water.
A few casts in on the 3/4 oz little cleo, letting it sink in the flow before the retrieve, something nice attached itself to it. A 7.5 lb personal best brown trout!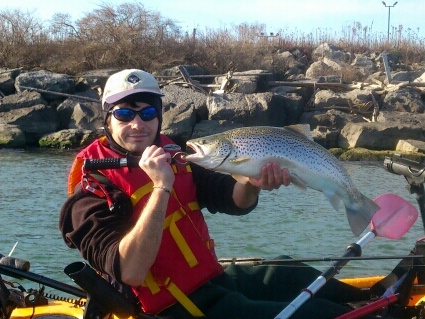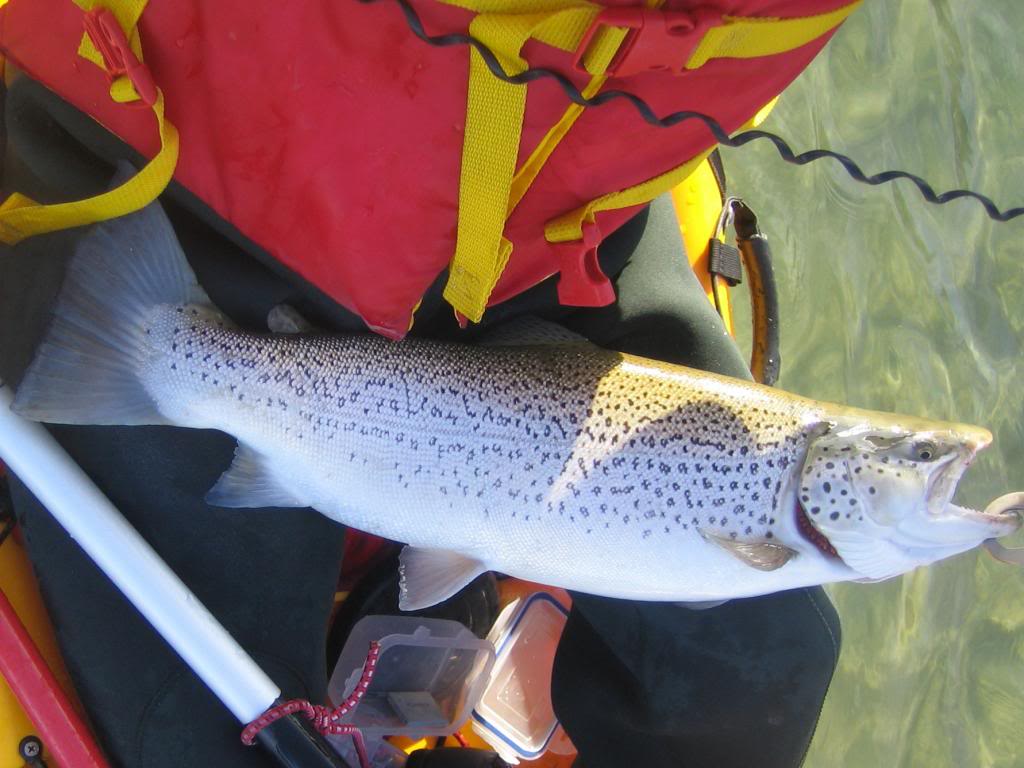 Then 2 casts later, what felt like a small bass hit close to the opposite sandy shore. When it got to the boat it started peeling line and I had a look at what could have been over a 3lb smallie on the surface before it shook the hook. I forgot about keeping my rod low to stop the bass from shaking the hook.
Then things slowed down and I had trouble getting hits. I lost another good fish and my yakking buddy reported a few hits here and there.
Finally, just before packing up, my yakking buddy got his new personal best rainbow trout. He was just trolling stationary in the flow!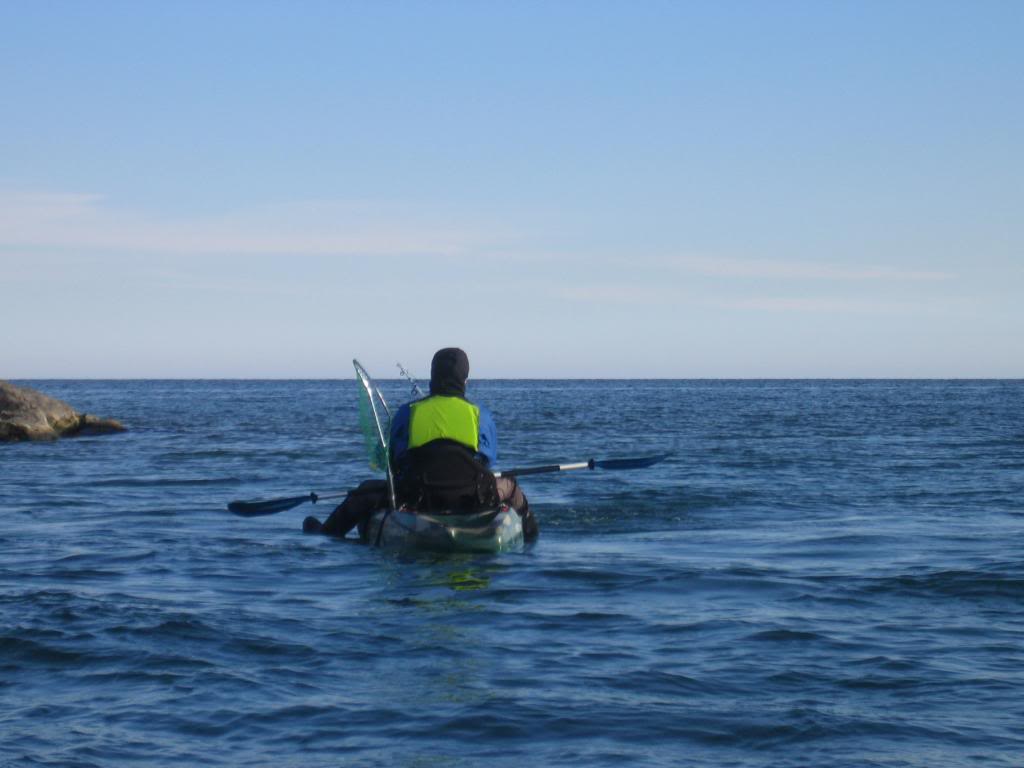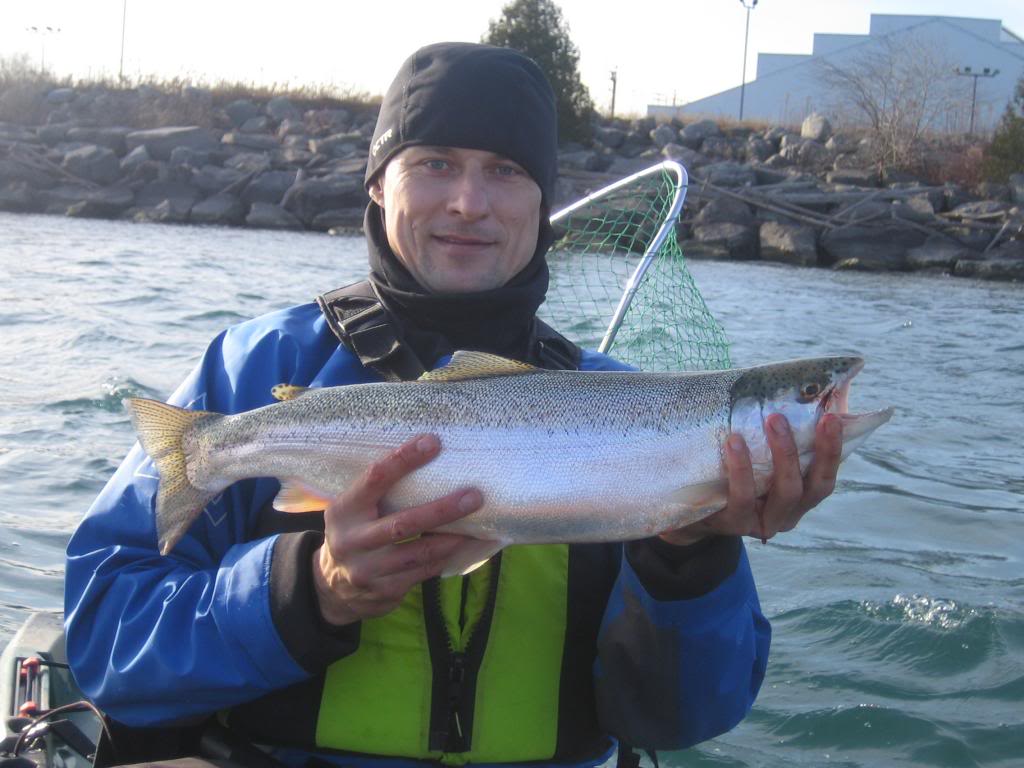 And just about 2 hrs into the fishing, it was time to pack up. I had to go to work. Not bad for a quick jaunt to the plant, I'd say.