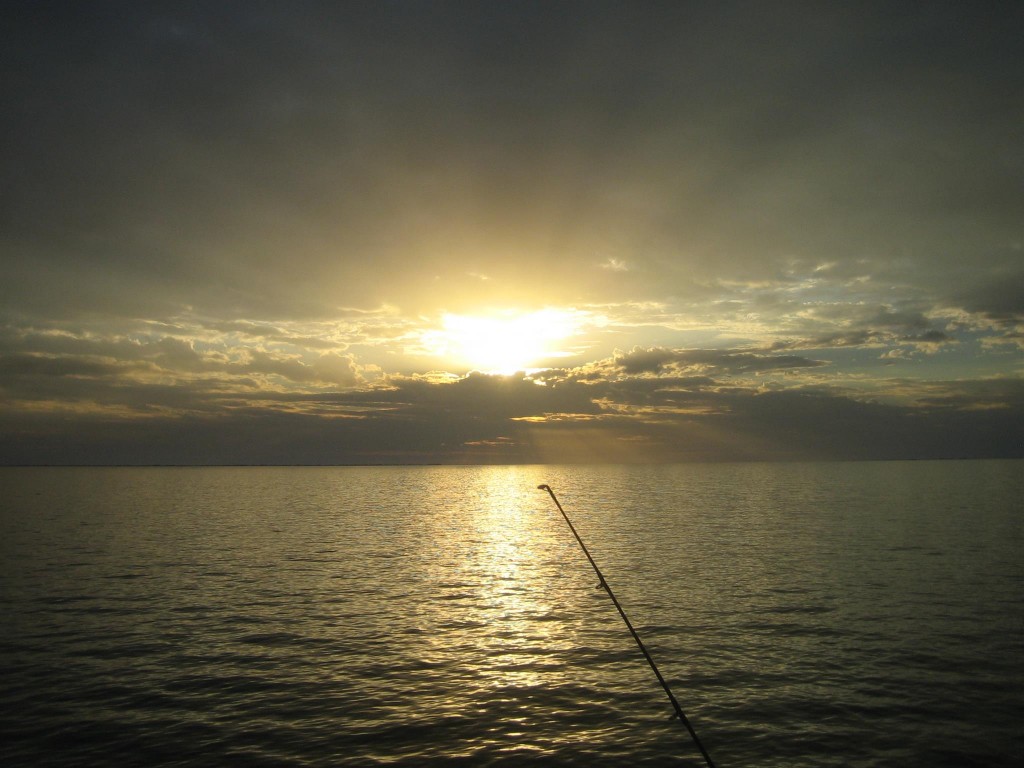 Another year, another road trip down to Florida with Ken.  This time, we'd be joining forces with another avid species hunter, Ben, in our quest to pillage Florida's spoils of diversity.  I don't think I have ever used the phrase "What is that?" with such fervor and frequency.  Yes, there were many new and mysterious (to me) fish be caught.
That said, I was also inflicted with a bad case of shark tunnel vision.  On our previous trip, Ken and I had both received some spirited takes on our big rods.  Those big runs were things of my dreams and in preparation for our departure I think I watched a month's worth of shark fishing videos on Youtube.  To understate the affairs, I was excited about the whole shark fishing thing.
Our itinerary was quite a nightmare as it involved driving two full laps of the lower half of the state…
Part 1:  Not yet in the Keys
Part 2:  Now we're in the Keys
The shark needle in the ocean haystack!
Part 3:  Now we're far north of the Keys
The countless herd of cow… -nose rays!
Part 4:  Jingle all the way… back down to the Keys
Part 5:  The way home
Part 1:  Not yet in the Keys
After a fairly marathon car ride from negative to positive 30 degrees Celsius, we arrived at a location that was suggested to us by Ken's friend and fellow species hunter, Ryan.  There were new mugshots to take!
Black seabass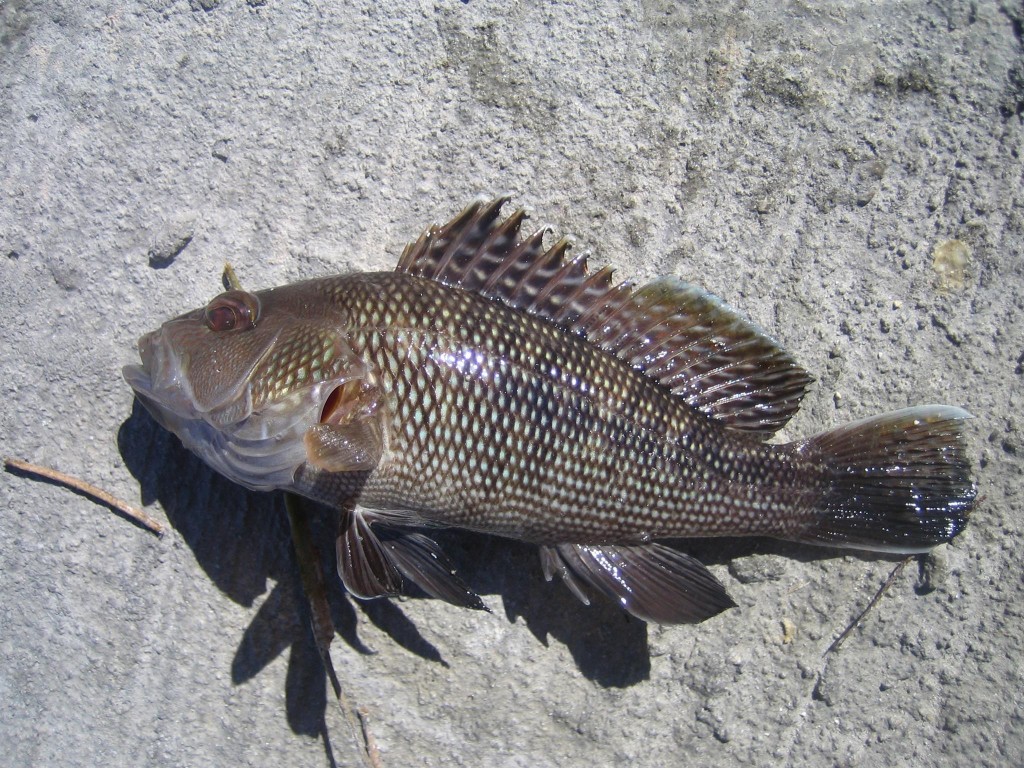 Spottail pinfish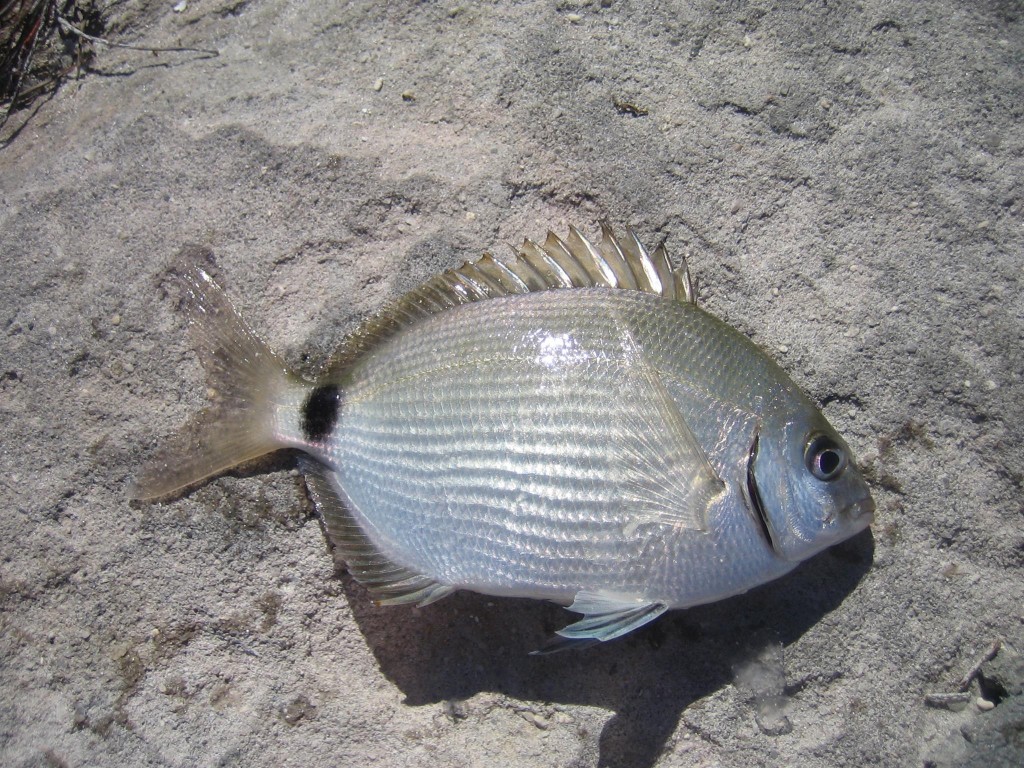 Planehead filefish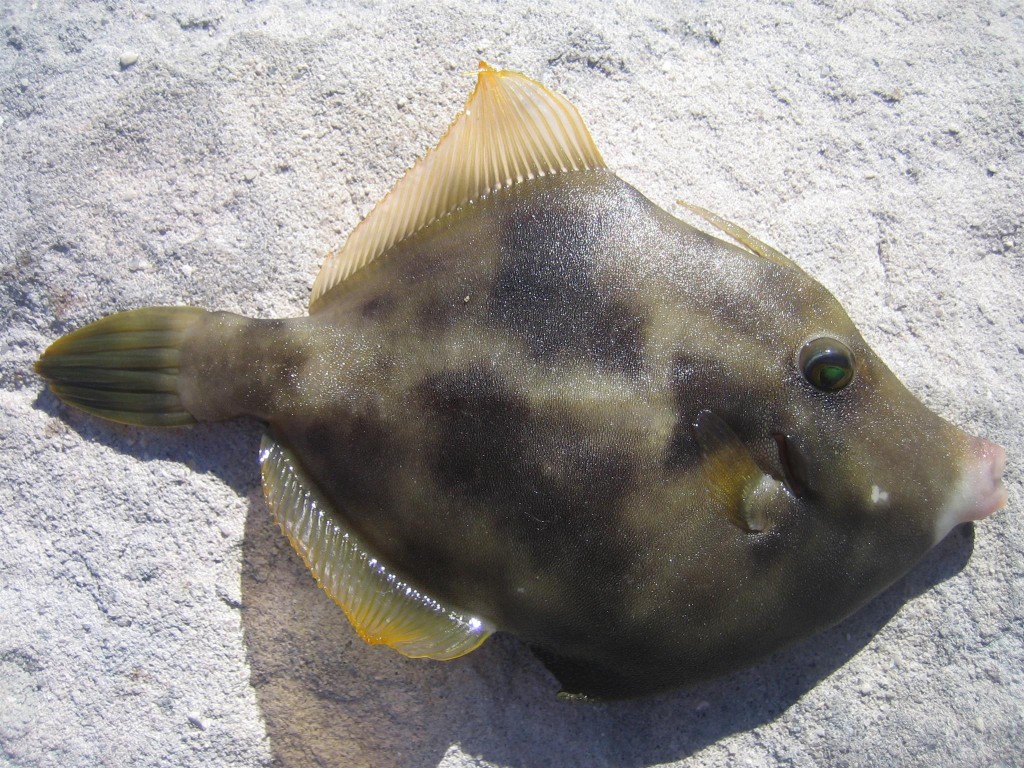 Luckily the filefish didn't ask to see his picture… I don't think I got his good side.
Then came the main event, I started casting a 3/4 oz. cleo spoon as far as I could and retrieving it quickly and erratically.  Before long, spanish mackerel made a debut!
Spanish mackerel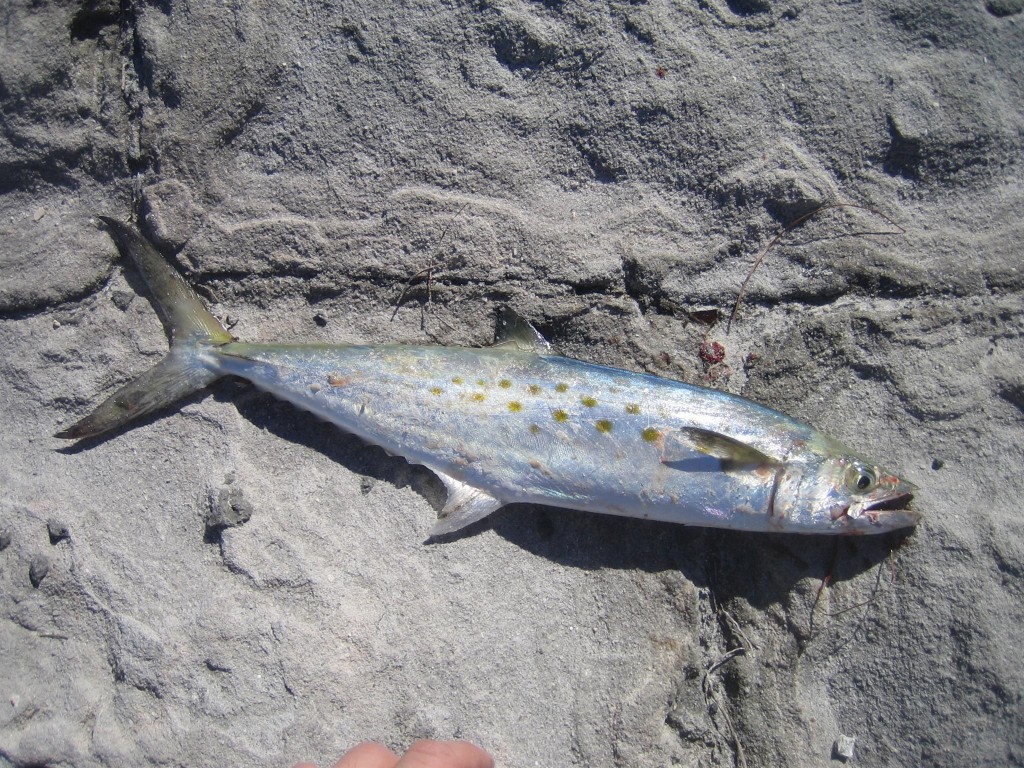 Primo shark bait acquired, we were ready to go to war against the sharks.  We just needed rod holders for the beach.  We made a quick trip to the hardware store and out came the saw!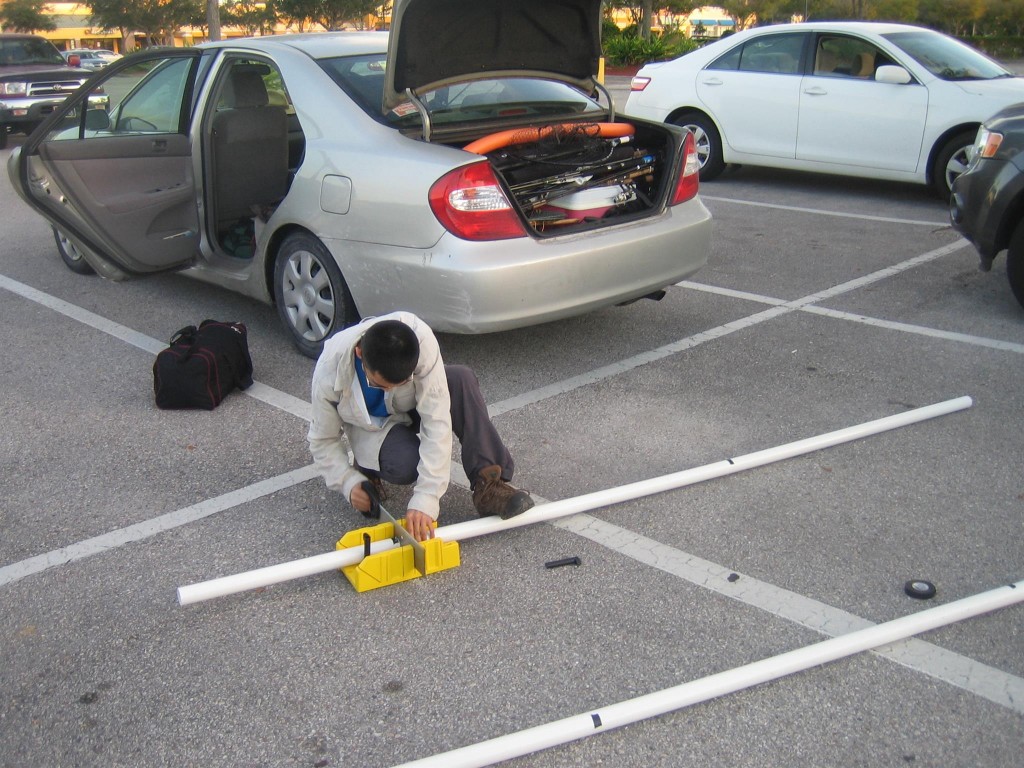 In the background you can see how we somehow deterred a full inspection at border security…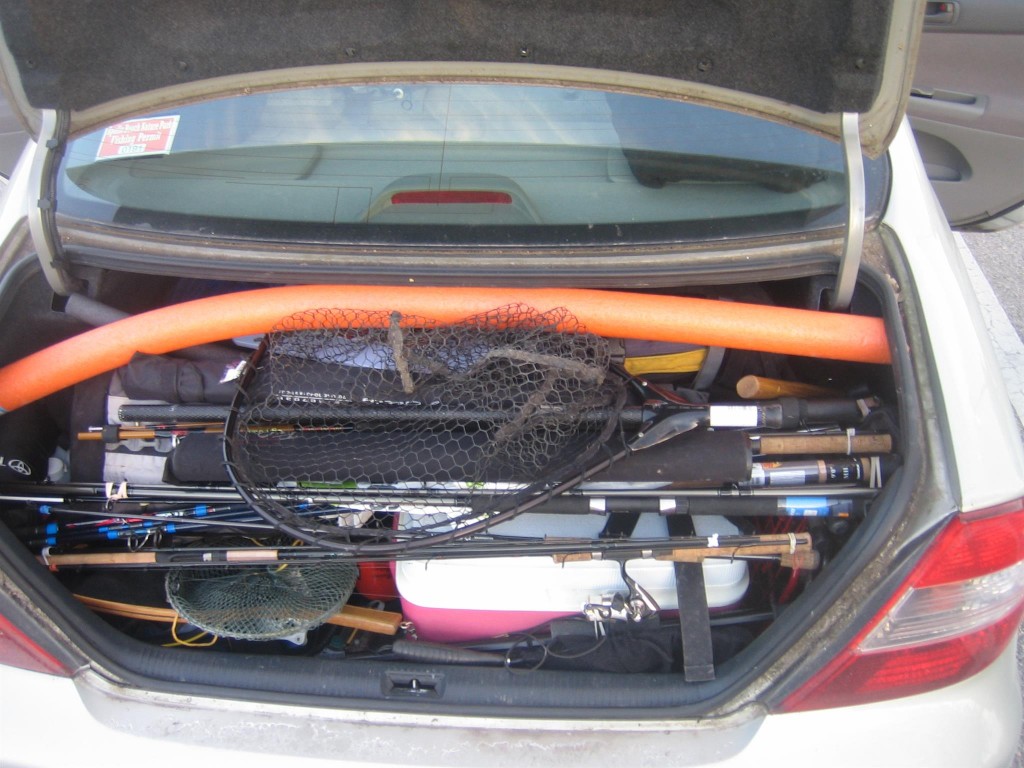 What followed that night were hours of the harsh realities of shark fishing, or at least what we think is shark fishing.  Crabs abounded and were quick to pick our hooks clean.  I caught a nice catfish and must have been so focused on sharks that I didn't bother taking a picture of it!
Later on I tried drifting a balloon out to try and keep the bait away from the crabs.  I saw the balloon taking off erratically and it turned out a small blacktip was pulling it around!  Unfortunately, the shark was hooked on the outside of the mouth and didn't constitute a legitimate catch in my books.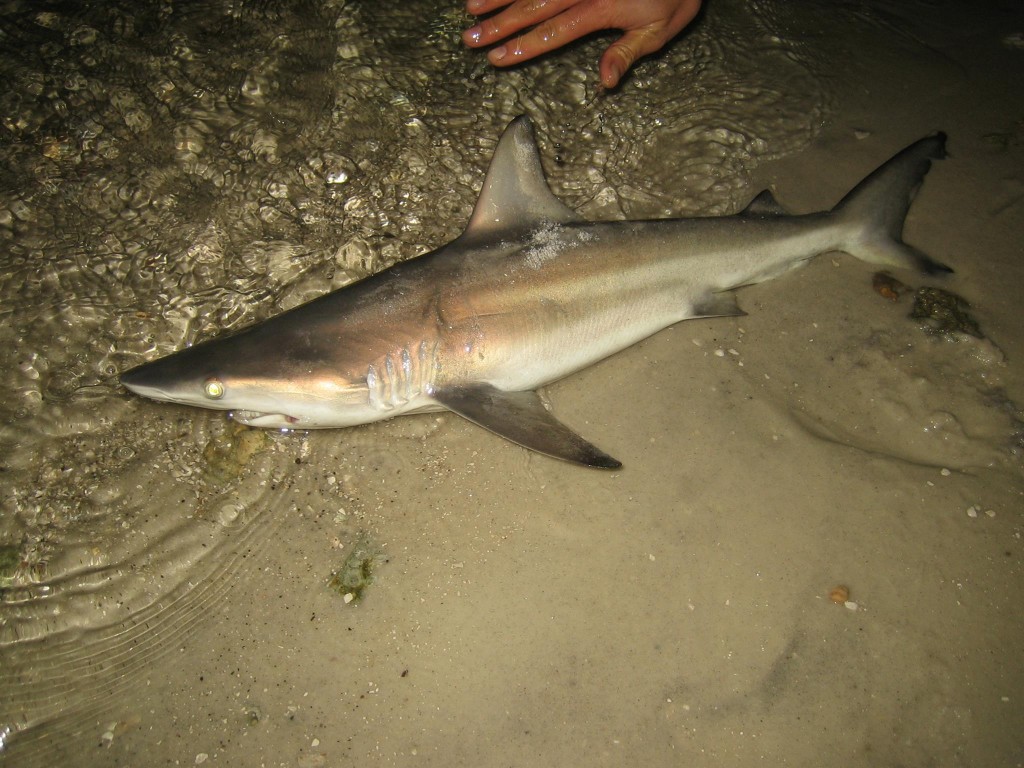 The next morning we were treated to some matinees swimming about.  Our PVC pipes were hard at work.  Unfortunately the fishing rods were not.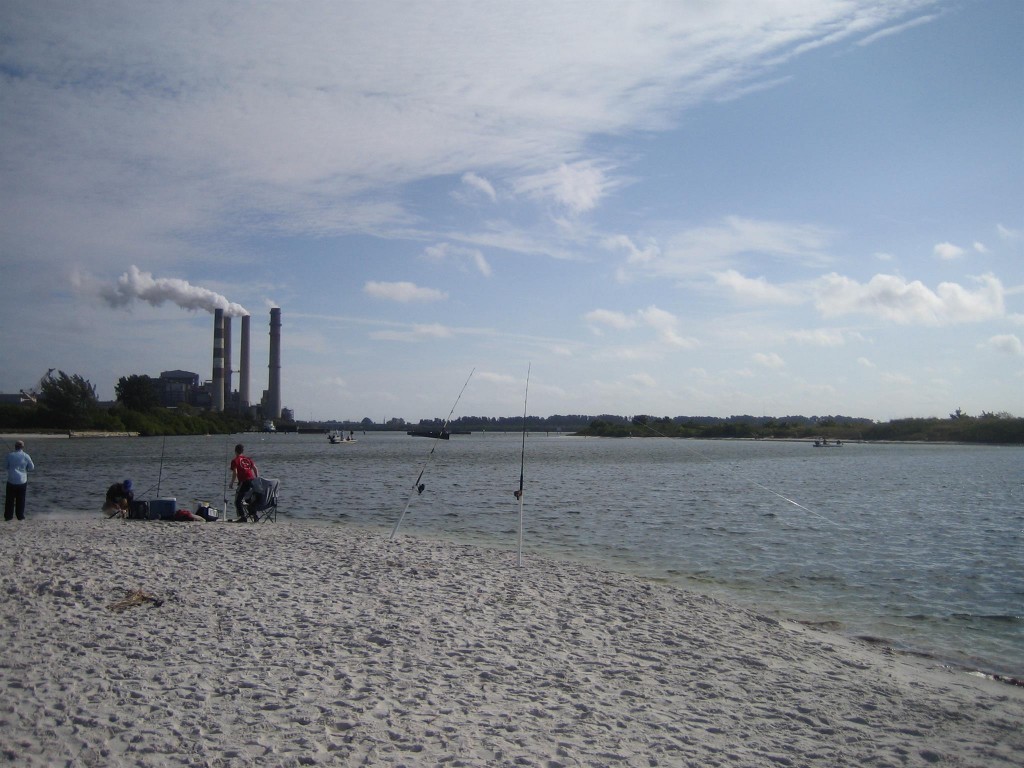 Following a long night of having our baits decimated by crabs, we did something of the same to a nearby Mcdonalds.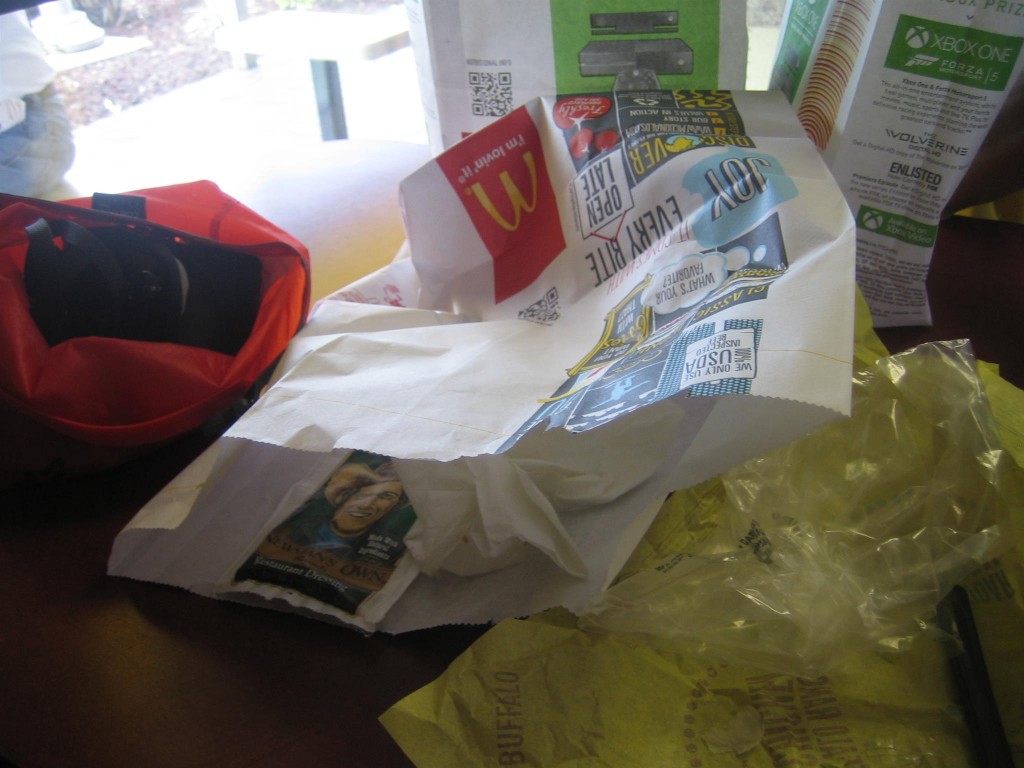 With that, we poked around some of the endless Florida canals for African jewelfish, but did not find any.    This was a Floridian exotic that had been avoiding us for a while.
On our last trip, we hadn't found any oscar either.  Ken had received some excellent intel from Martini, a fishing legend himself, about a spot for them in the Everglades.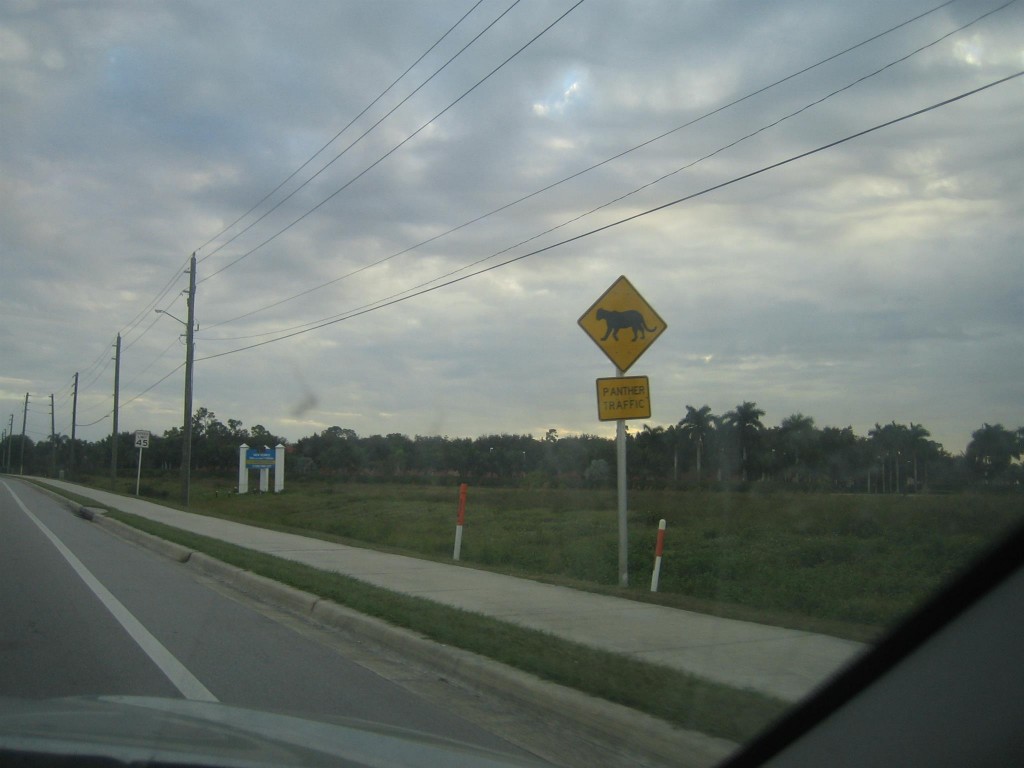 And the intel panned out!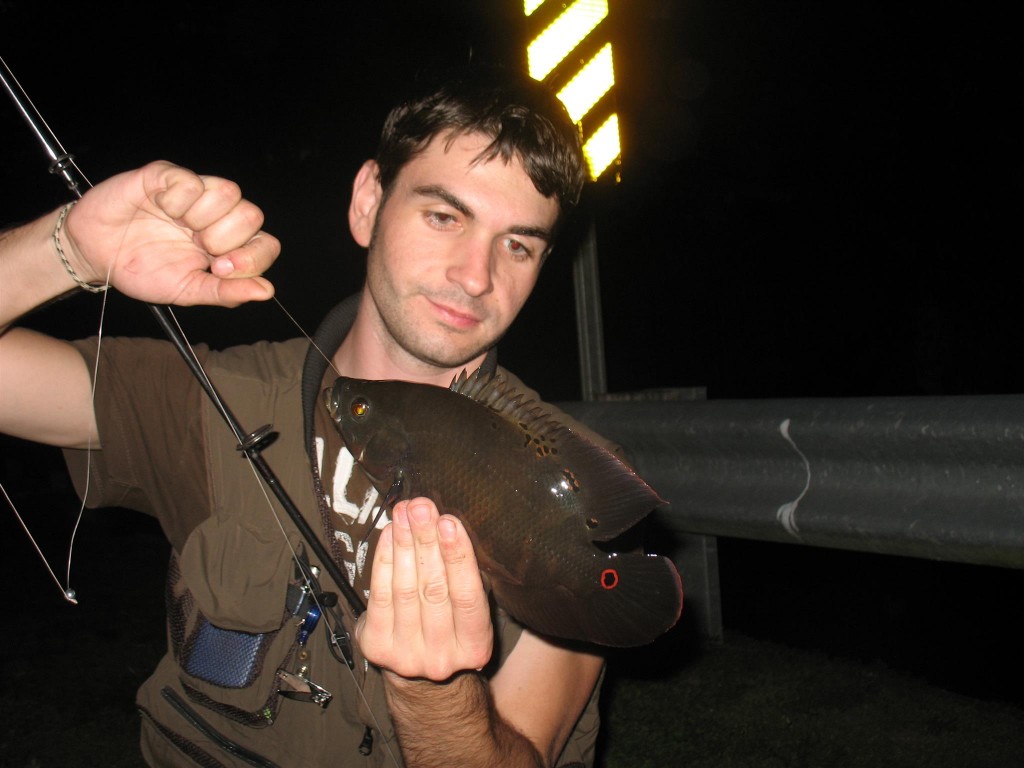 Oscar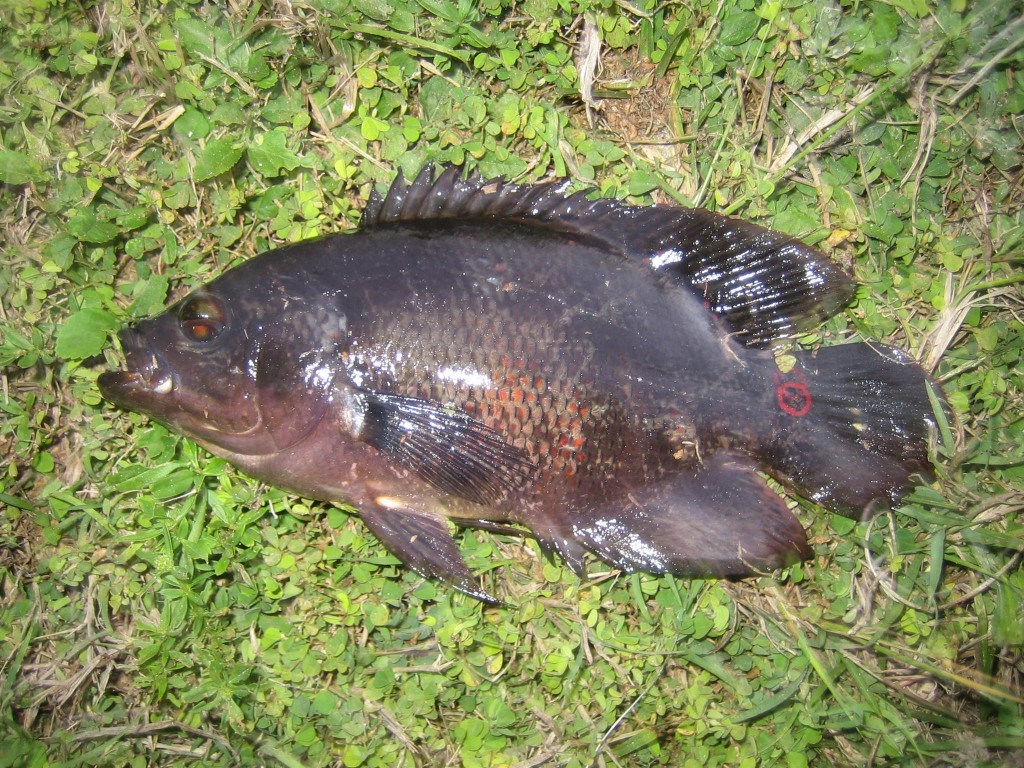 As night fell, we also found the walking catfish that Martini had told Ken about.  It was a simple matter of finding individuals with our spotlight and then sitting our bait right next to them.
Walking catfish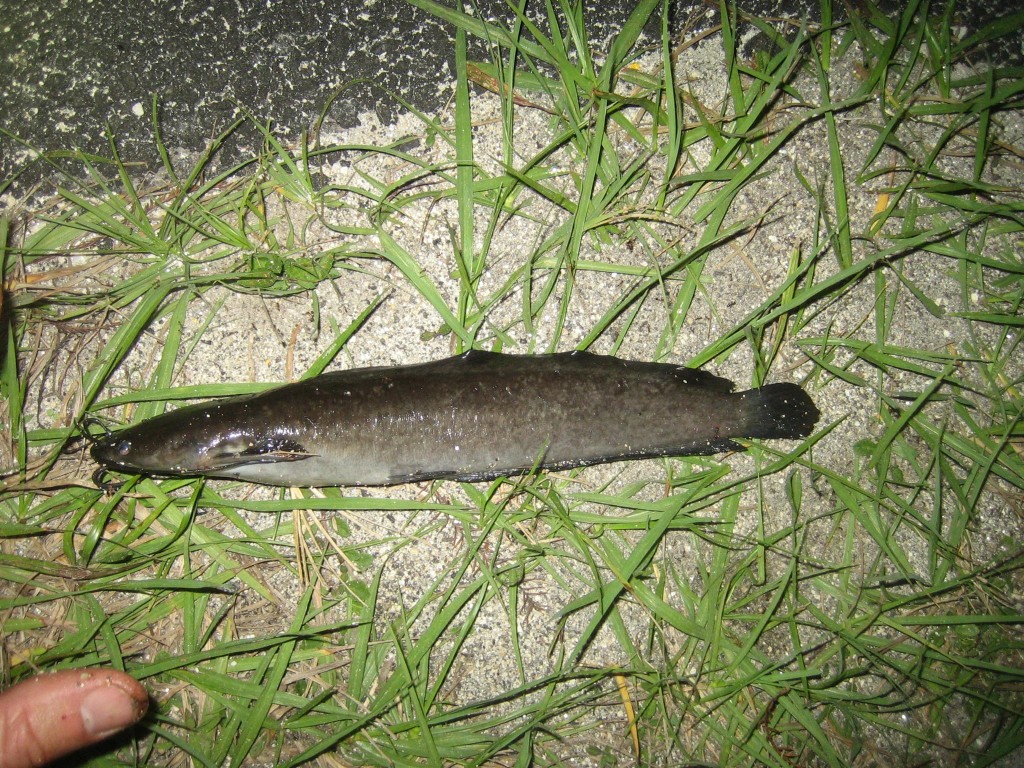 The next morning we met up with Ben and we both tried to catch our lifer cobra snakehead.  I was also graced by the presence of my favourite Floridian birds whom I have affectionately nick-named "dog-ducks" for their tail-wagging action.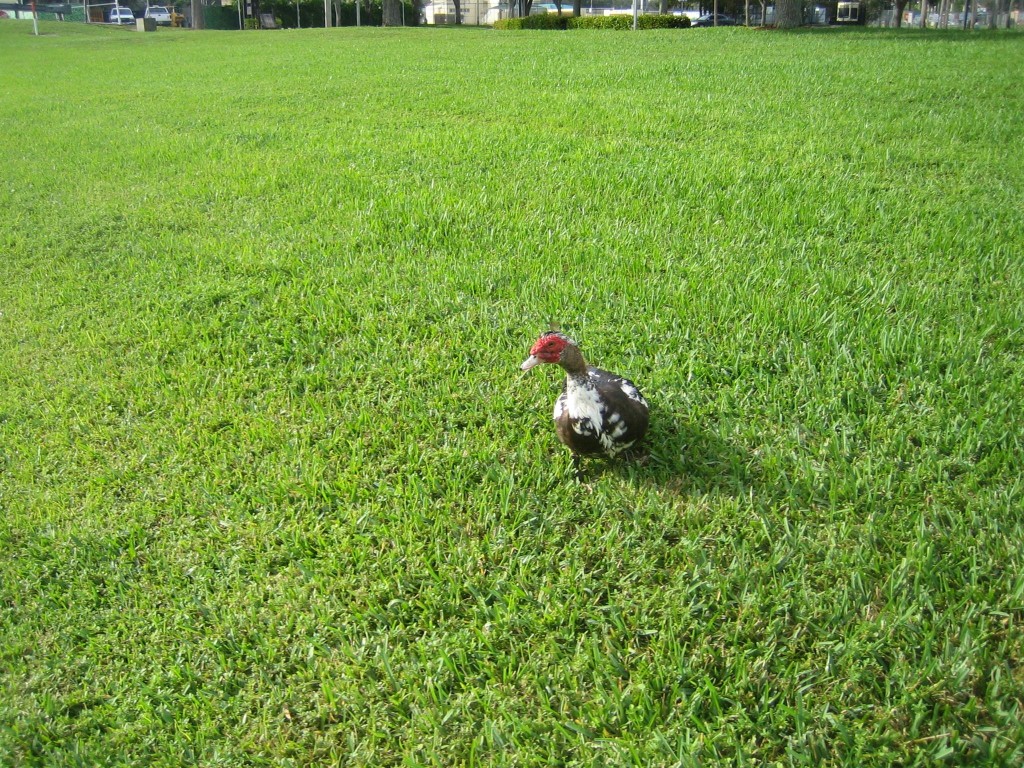 I got a hit on my frog lure that did not sound like any ordinary bass.  It was more of vacuuming clap!  Unfortunately, the hooks did not set.
The whole gang of us species hunters then met up with the man himself, Martini.  He already had a fish to show us!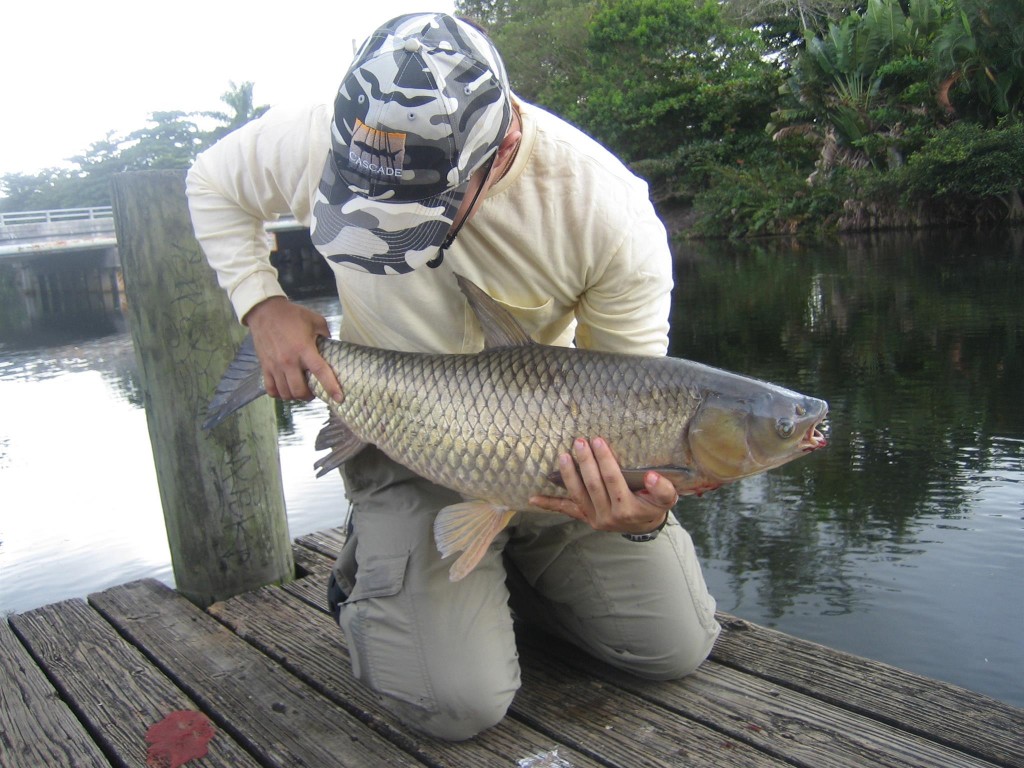 Martini is nothing short of a fishing legend and it was really awesome spending the day with him as he showed us to new spots and new species.  Thanks Martini!
At the first spot we tried for blacktail cichlid, but aside from an incidental turtle catch and Martini's grass carp, all I got to photograph was an iguana.  Florida never gets old!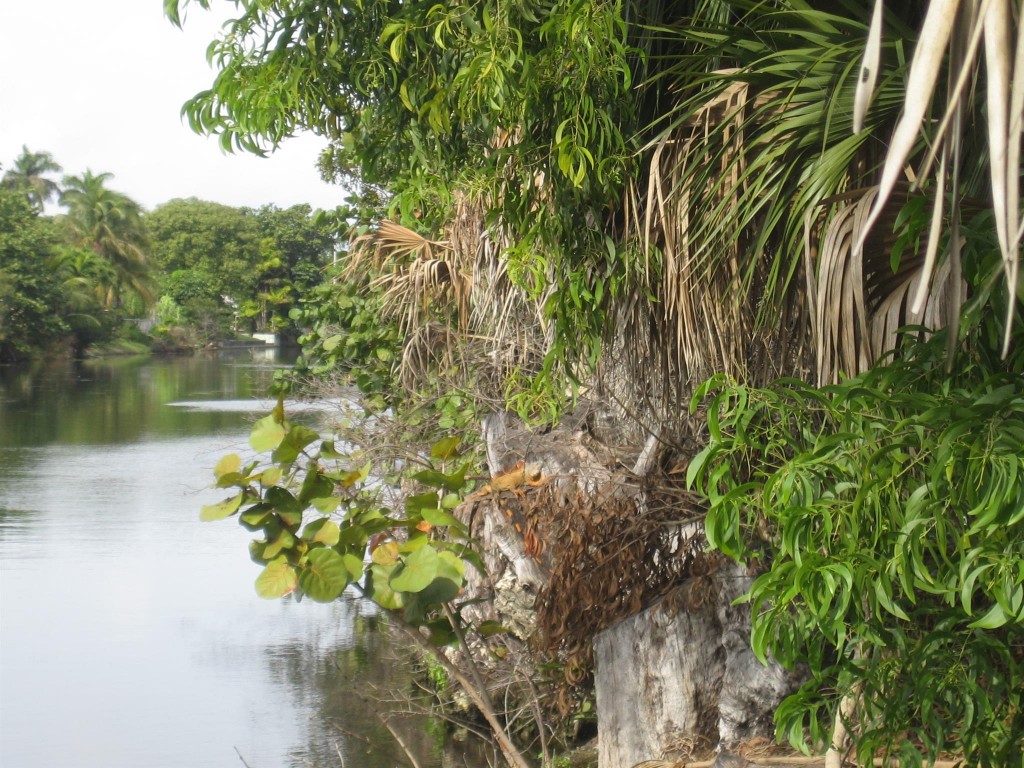 Hornet tilapia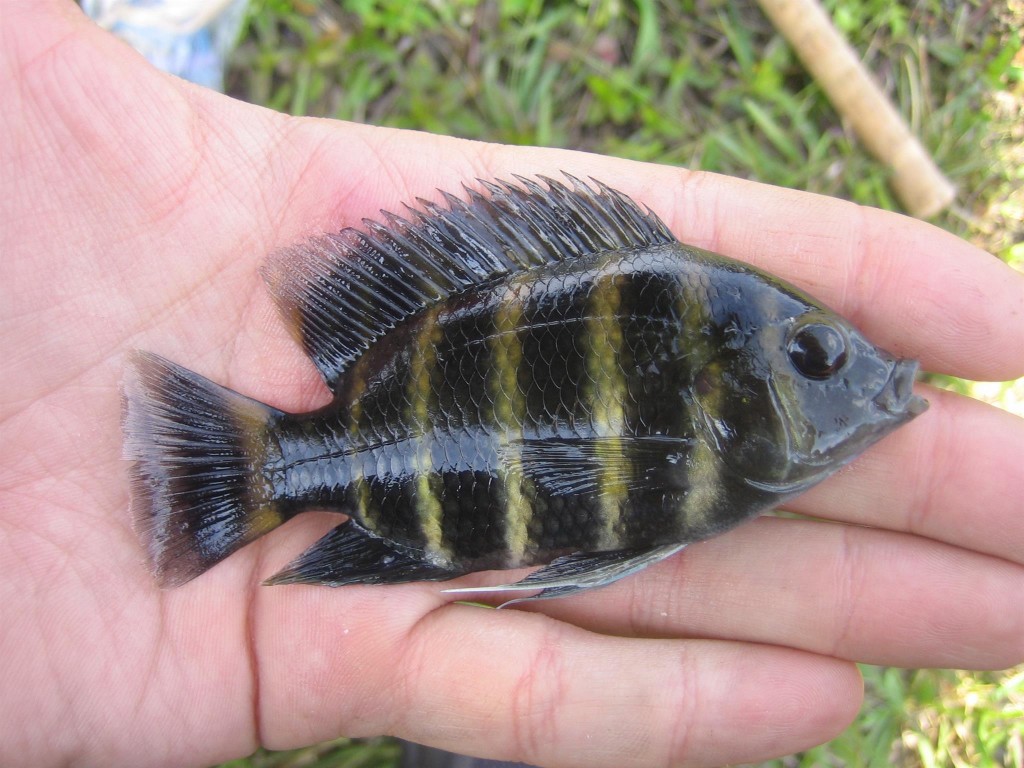 Ken and Ben working their magic on some unlucky finned creatures: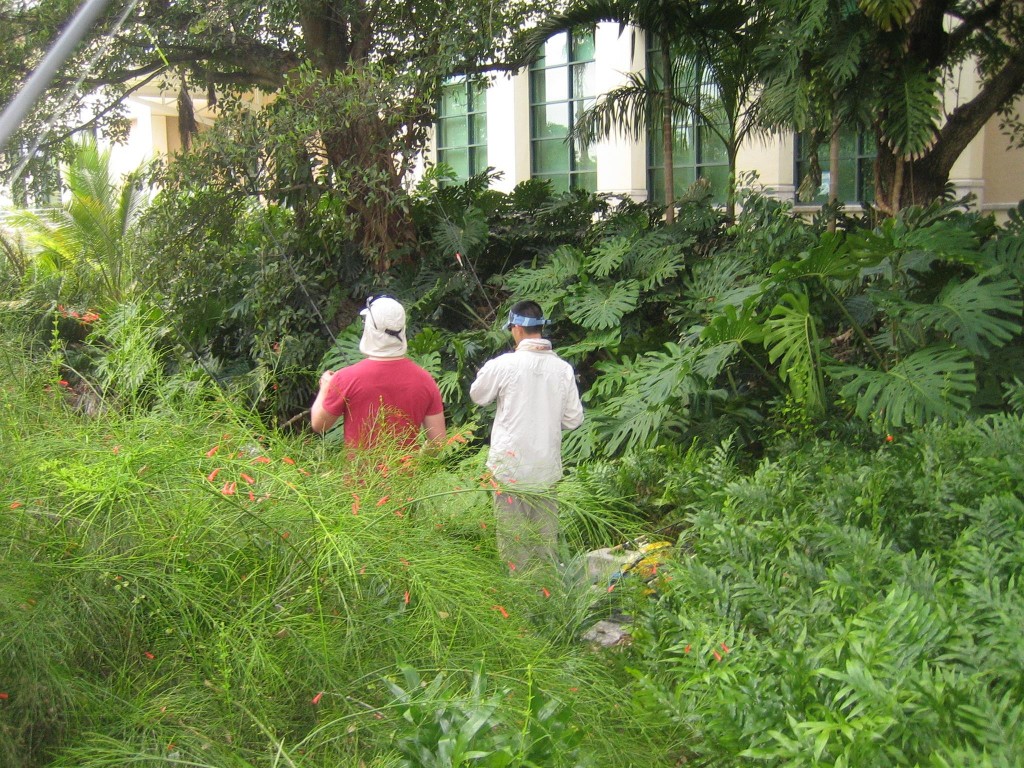 I also tried for the mojarras, but was unsuccessful.  My consolation prize:
Crested goby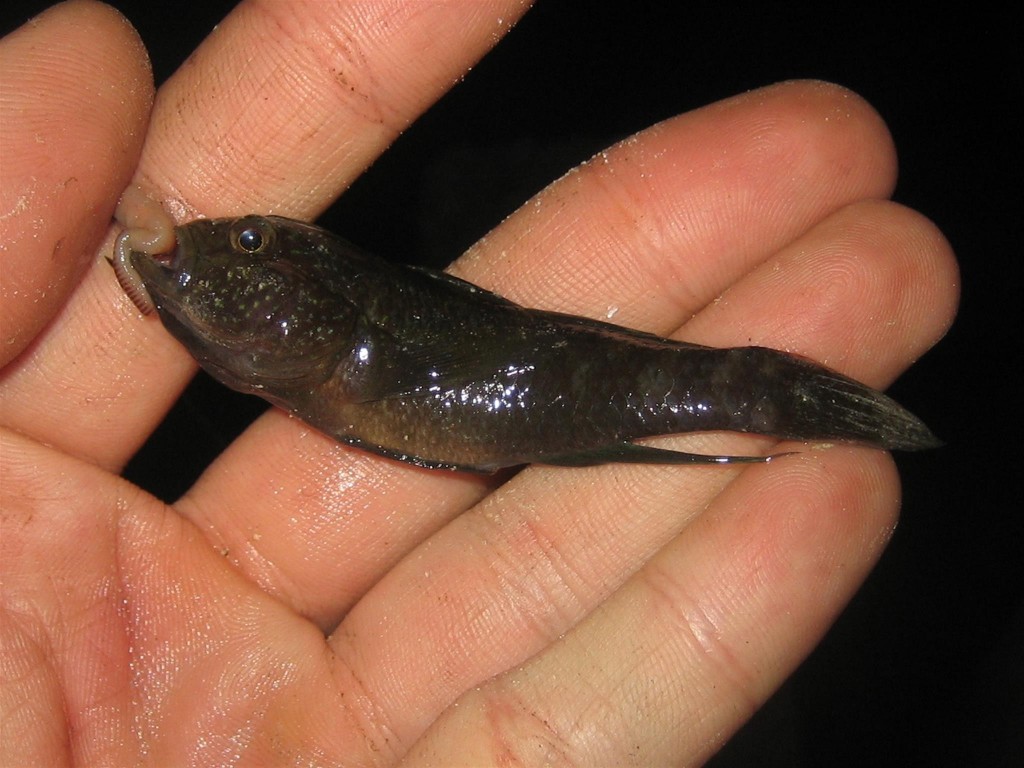 With that, it was time to bid farewell to Martini.  The three of us were meeting up with yet another fishing legend, Miciah, that evening down in the Keys.