The countless herd of cow… -nose rays!
The next morning, I woke up groggy, exhausted and to Ken's frantic shouts!  It took me a moment to come-to and realize what was happening.  He had something big hooked up!  Unfortunately it was not landed, but at least something was around to take our fresh baits!
As the sun rose higher and I could see into the water, I saw what they were.  An endless school of cownose ray!  There must have been hundreds of them swimming in tight groups around the pier.  It was a sight!
Everyone was hooking up, but most of the rays were snagged.  I had at least three rods out baited with live fish.  It was pandemonium!  Ken and Ben both caught their fair-hooked cownose rays, but mine kept being snagged.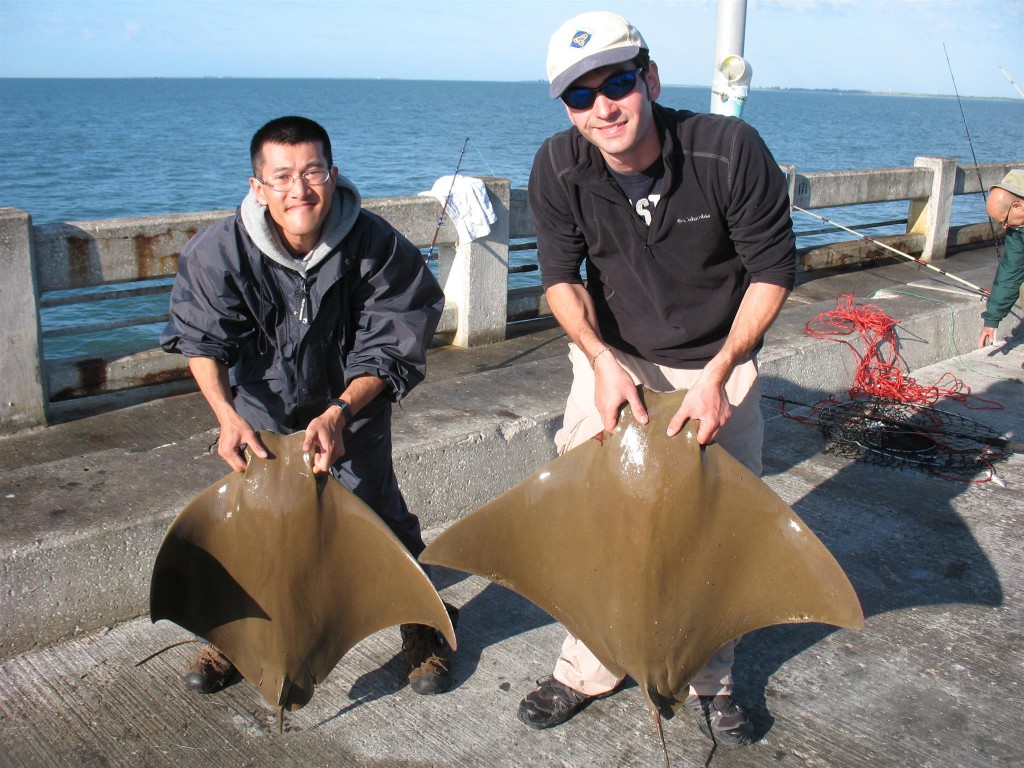 I kept at it, and after a few catches and a lot of fun pulling on heavy fish, Ken finally netted a fairly hooked one for me!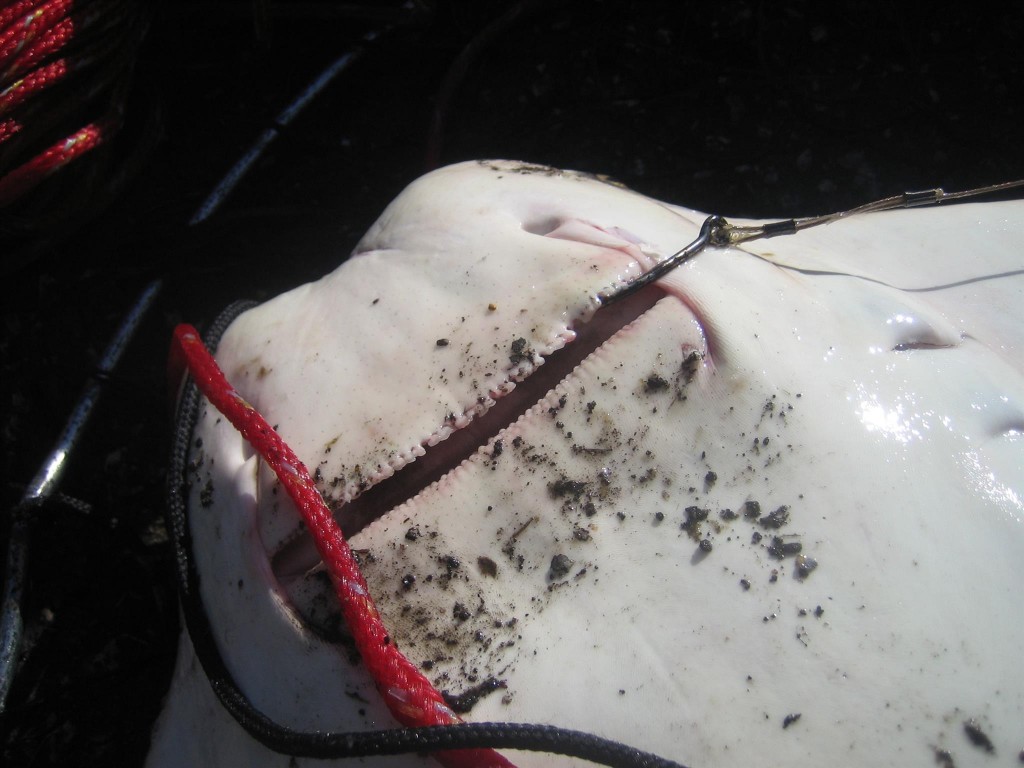 Cownose ray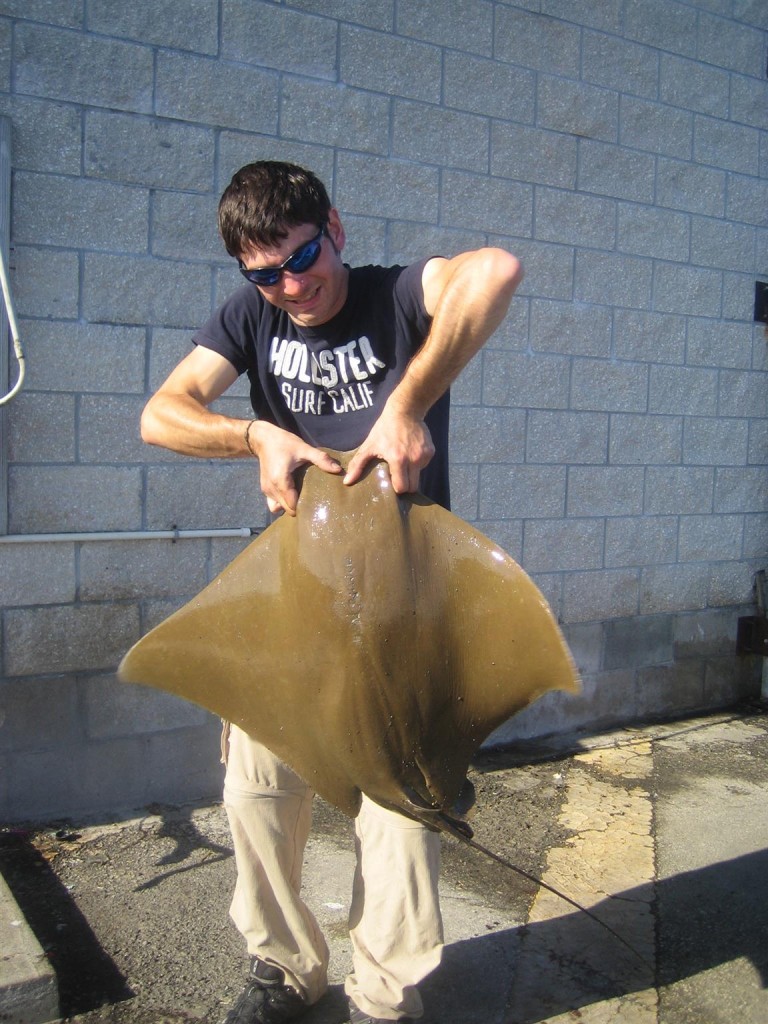 I was pretty stoked about this catch as well.  My thirst for big Florida fish was being attended to!  Unfortunately, in the pandemonium when I had left to fight this ray, I had mistakenly left my lighter rod leaning on the edge of the bridge with my line hanging down.  A bird or fish grabbed the line and pulled it over.  I had already lost a rod the previous day and my excitement was tarnished by this loss.  Lesson learned.
As the day continued, Ken and I both experienced short, quick rips that resulted in our rigs getting snagged.  Ken theorized it was groupers.  This suggestion would serve me well in our return to the Keys.
We took a break for lunch.  On the menu were some of the oscars from yesterday and an epic Spanish mackerel that Ben had added to his life list.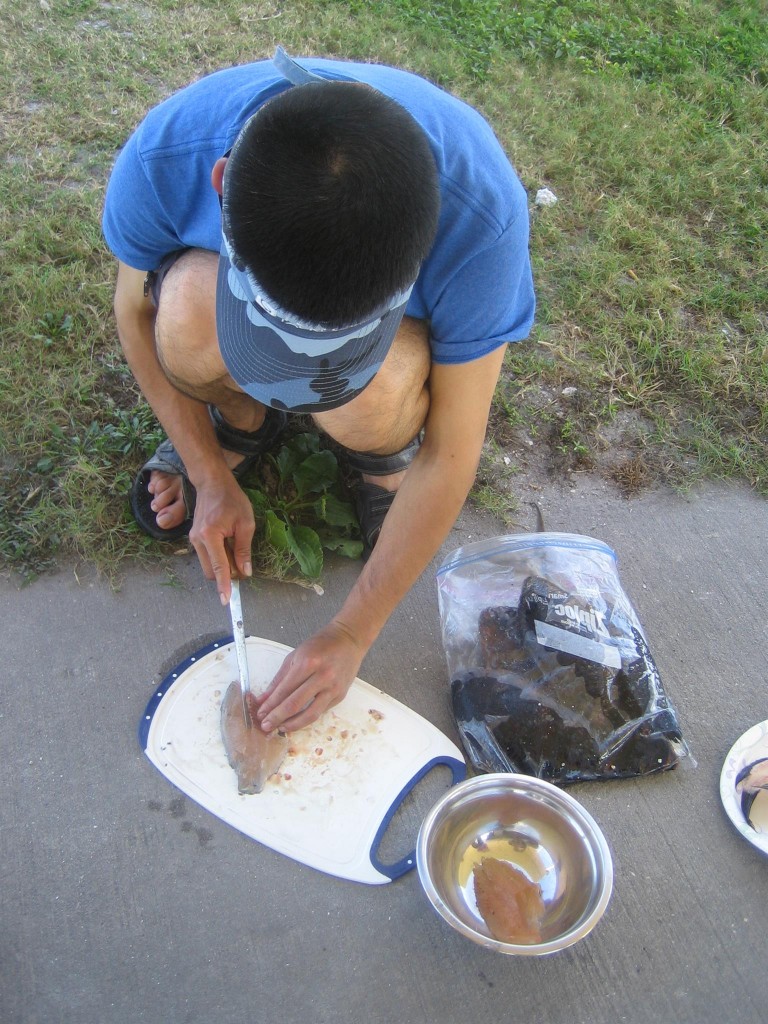 That evening Ryan joined us on the pier.  We noticed something very different about this evening, the wind was calm.  Throughout our trip we had been pestered by strong winds to the point where we hadn't noticed them anymore.  Things were so beautiful, flat, and calm this evening. It was a welcomed break.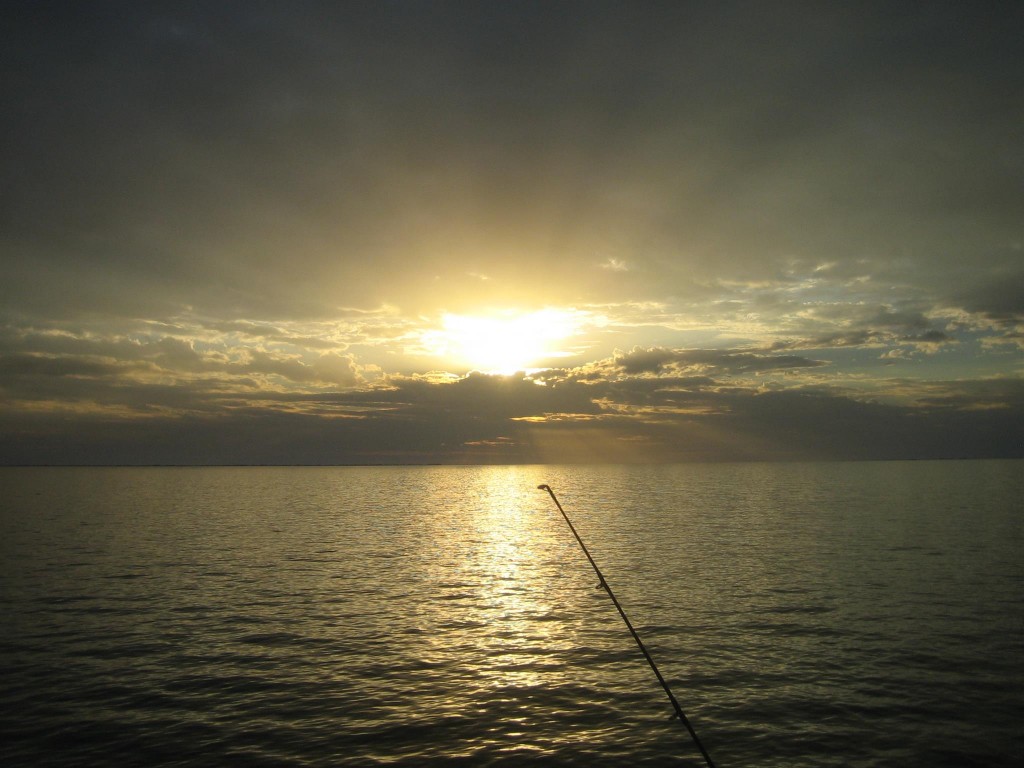 As it turned out, the fish loved this calm weather.  I finally caught some sharks, albiet small ones, to add to my species list!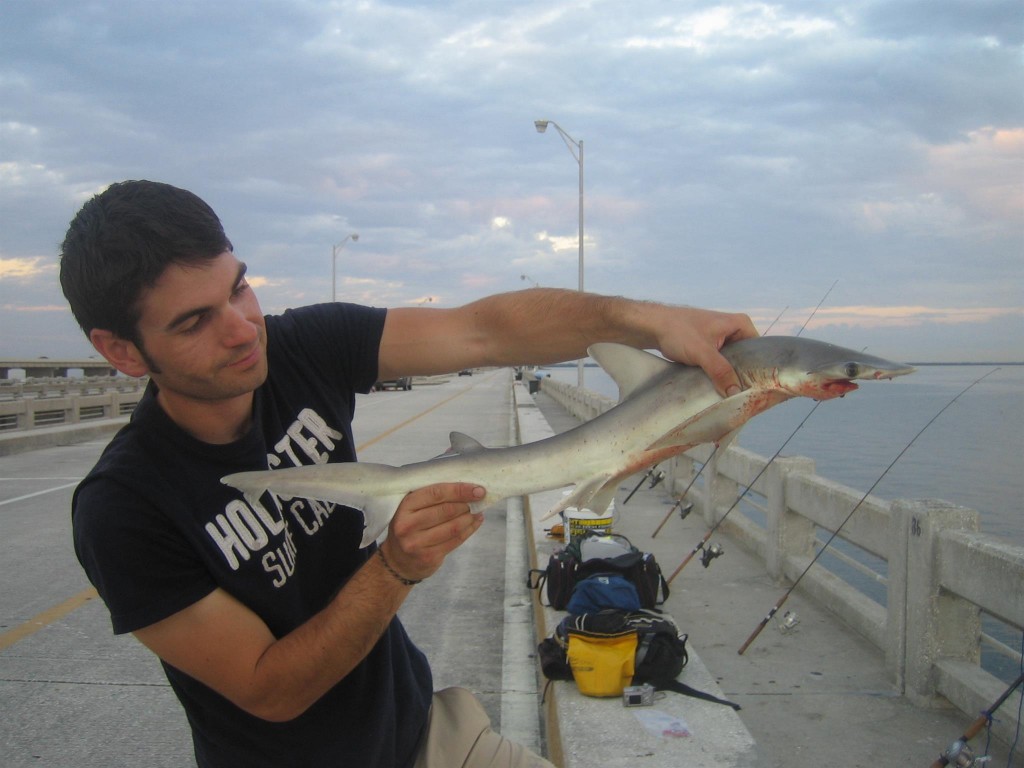 Bonnethead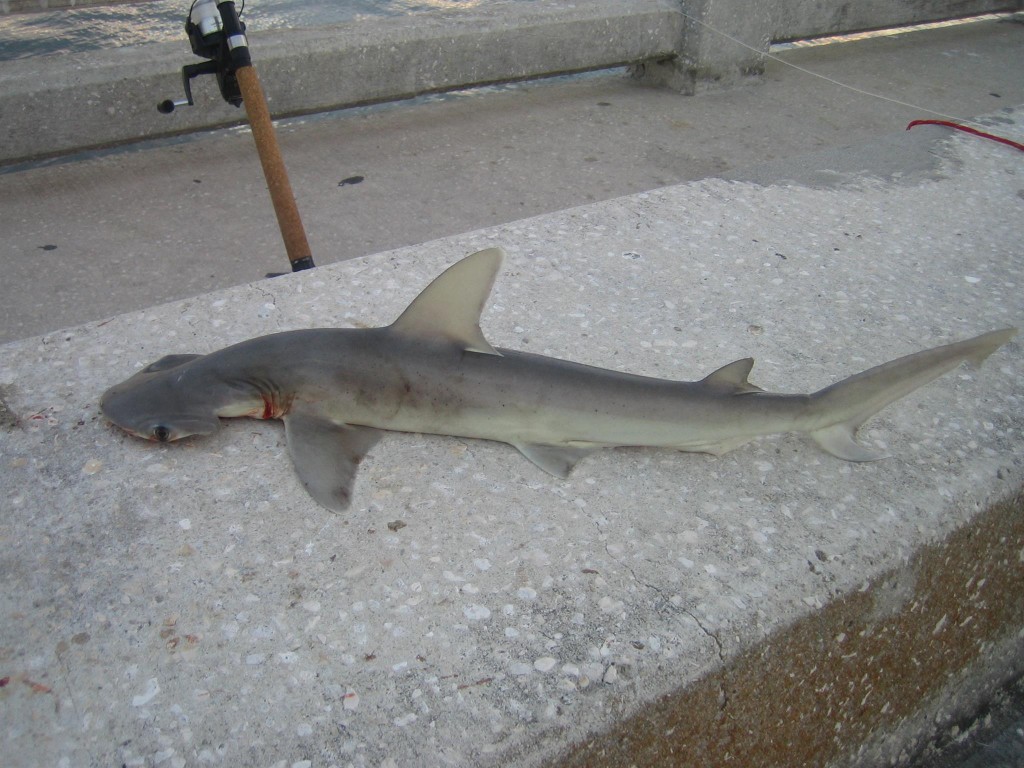 And two of these guys!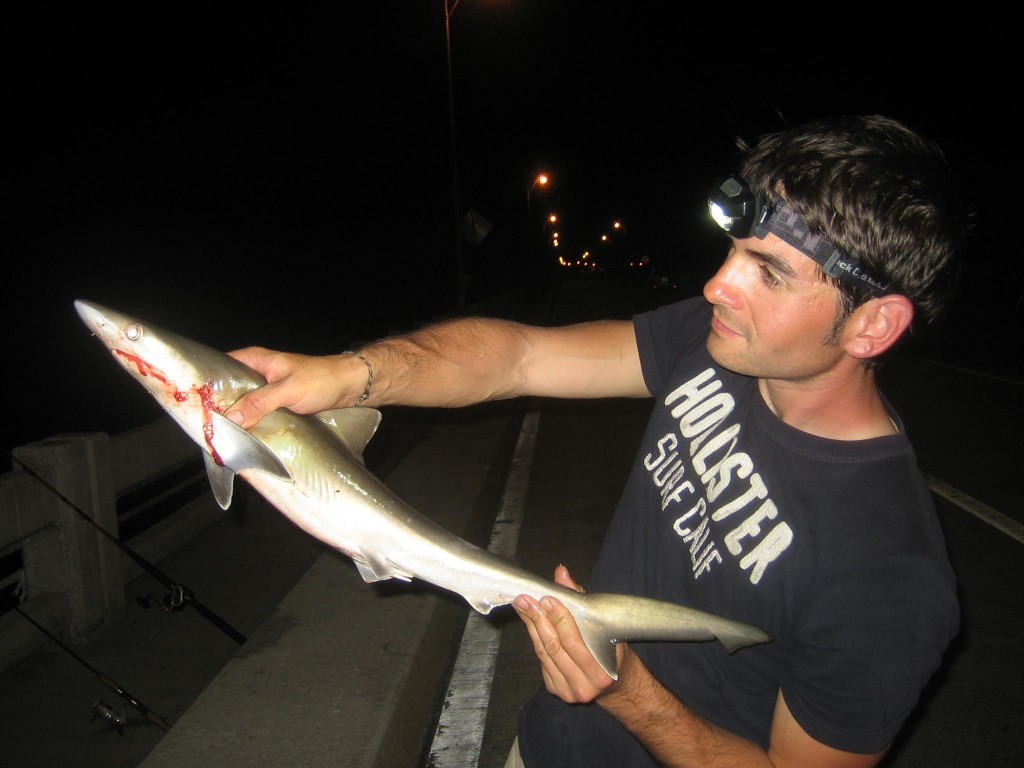 Atlantic sharpnose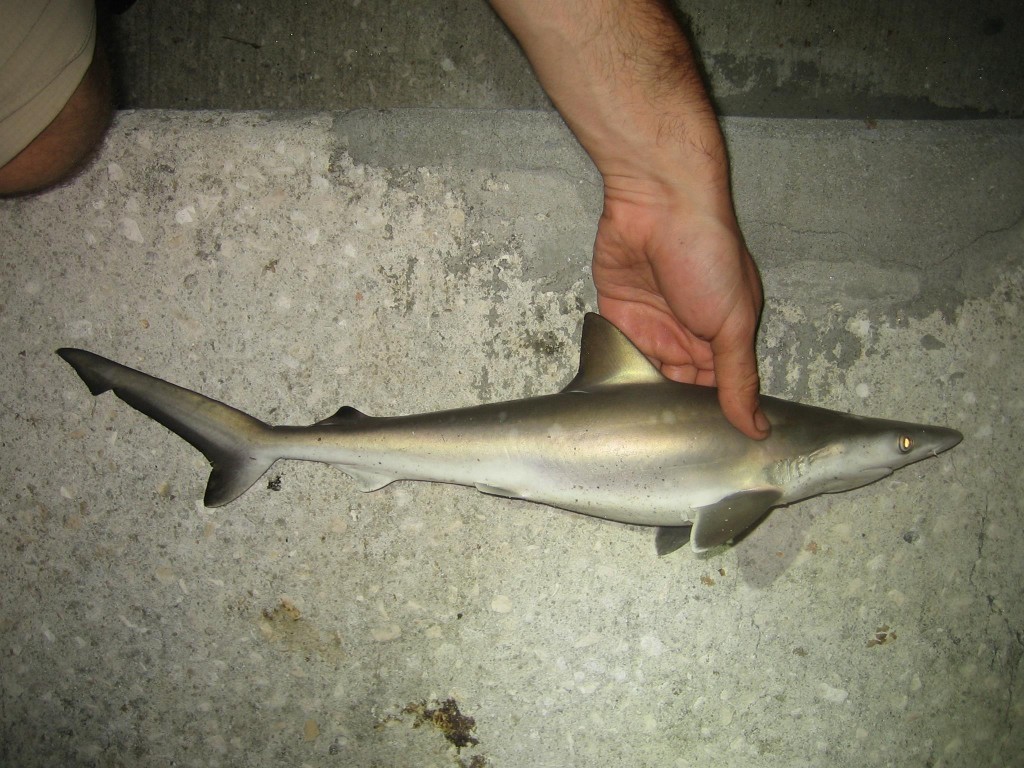 All in all it was great company, great weather, and a great night of fishing.  The next day we bid farewell to Ben.  It was great fishing the week with you dude!