Walked out from Oro-Medonte Line 2 today in some awesome weather. Wind was nonexistant and the air was nice and warm. Ice was firm, with little slush on top. There were maybe a few inches of slush in some places where snow had accumulated.
I walked out quite a bit past the crowds and drilled two holes. I was looking for whitefish, but got into some lakers instead. The first hit I got came off after a second, so I guess he just grabbed the tail of my tube. The second fish barely fought at all… had he not chased me up 20 feet I'd have thought he was a whitefish!
Turns out he was my new PB laker at 9.5 lbs.. and a natural fish too!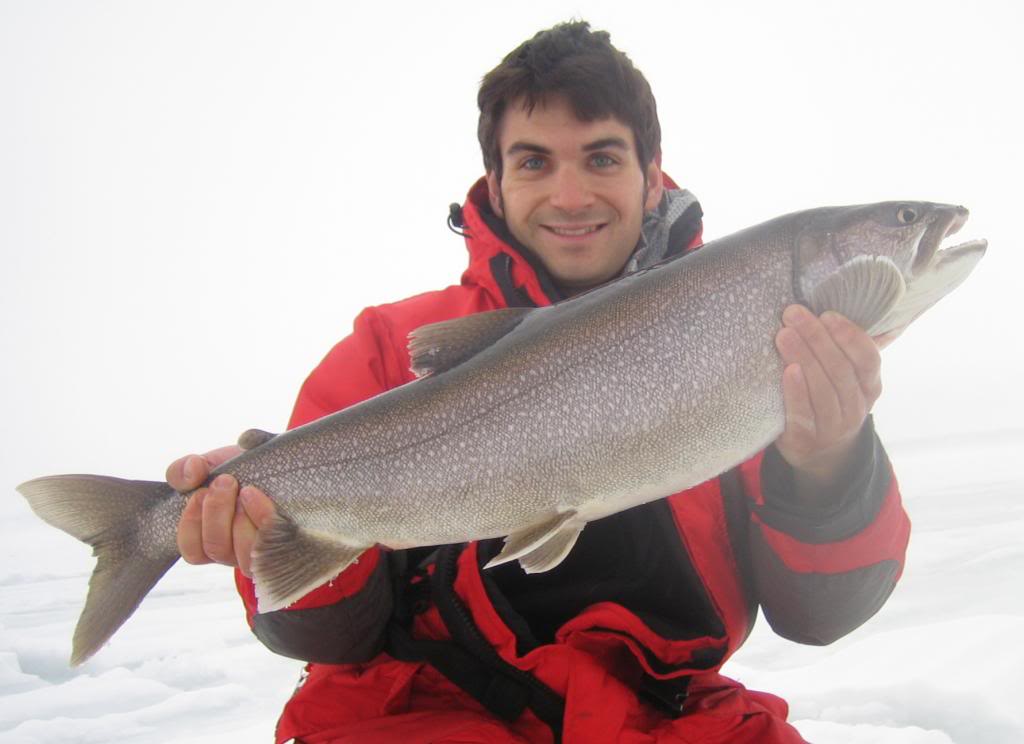 Fished this spot a bit and marked nothing more. I walked around a lot, staying deep over 120 FOW. Every new hole I popped I'd mark maybe 1 fish or nothing at all. I returned to my starting point since I figured I couldn't do any better walking around getting "exercise".
This time around, it took maybe two hours to get 3 more lakers. One of them I accidentally snagged on the bad boys I was fishing for whitefish! My line felt funny all of a sudden, so I set the hook into a fish. When it got to the hole I noticed it was hooked between the pectoral fins… wild! Released immediately.
This next one rose up to a deadsticked swimbait which I reeled away when he approached.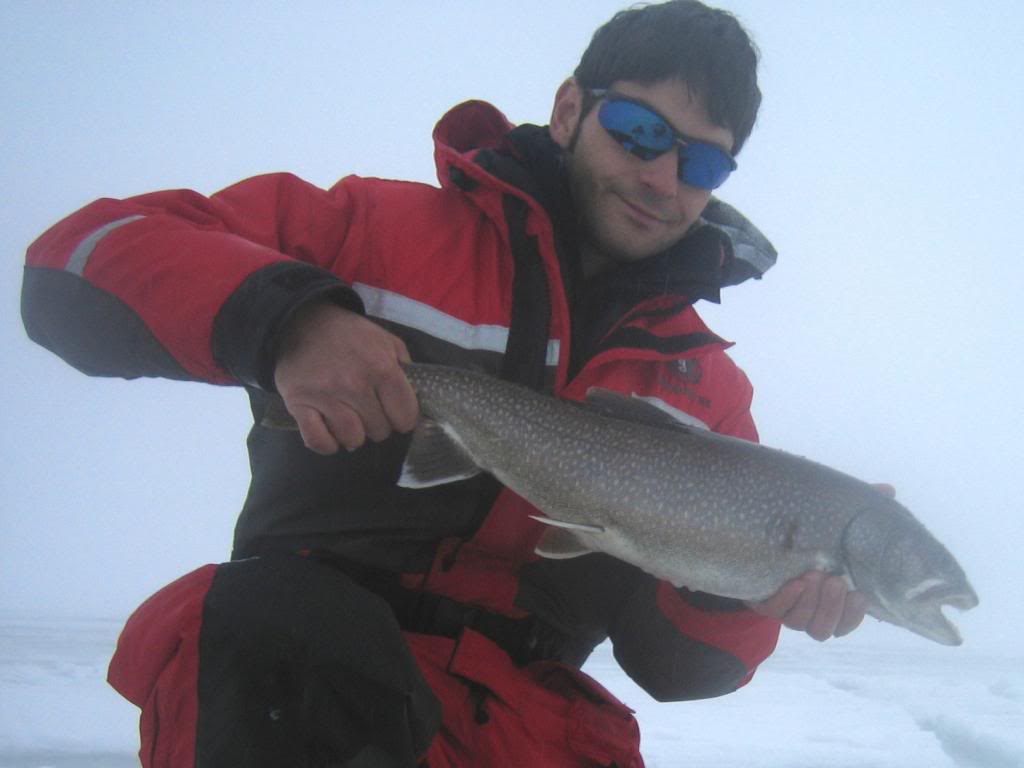 This next 8.5 lb stocker rose up to a deadsticked tube which I reeled away when he approached.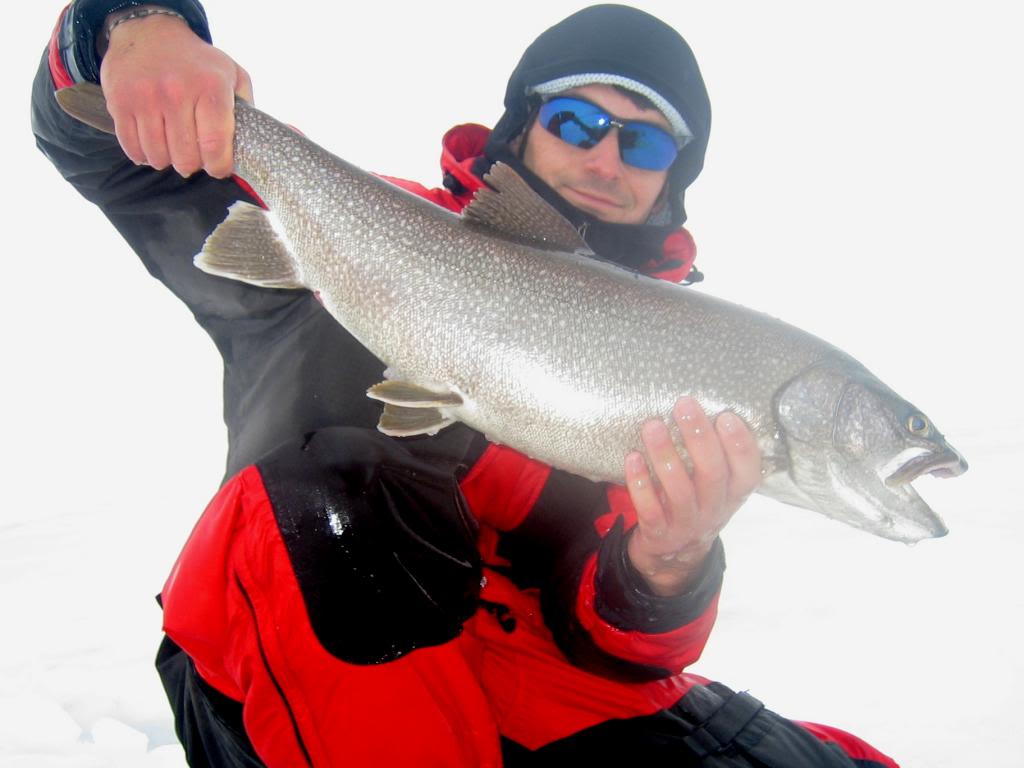 Someone said the weather was supposed to be bad today? The rain cleared in time for sunset.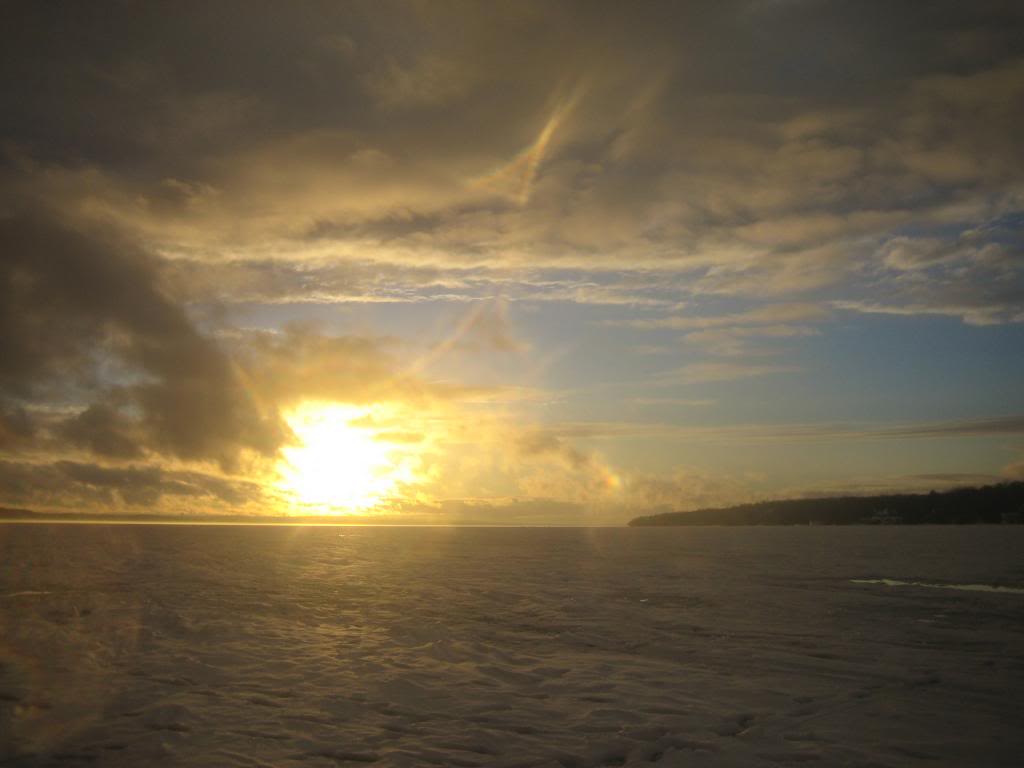 Despite investing some time in yo-yo-ing my laker baits, all of the interest I attracted was from dead sticking.