Ken and I slept in a bit, catching up on much-needed sleep and taking advantage of an actual motel room.  Up to this point the vast majority of our sleep had been done while fishing on bridges, on concrete.  I had my Therm-a-rest for the concrete, but it was quite nice to take a breather.
We decided to revisit the spot we had caught Spanish mackerel in hopes of finding some shark.  I got a few new species instead.
Gulf flounder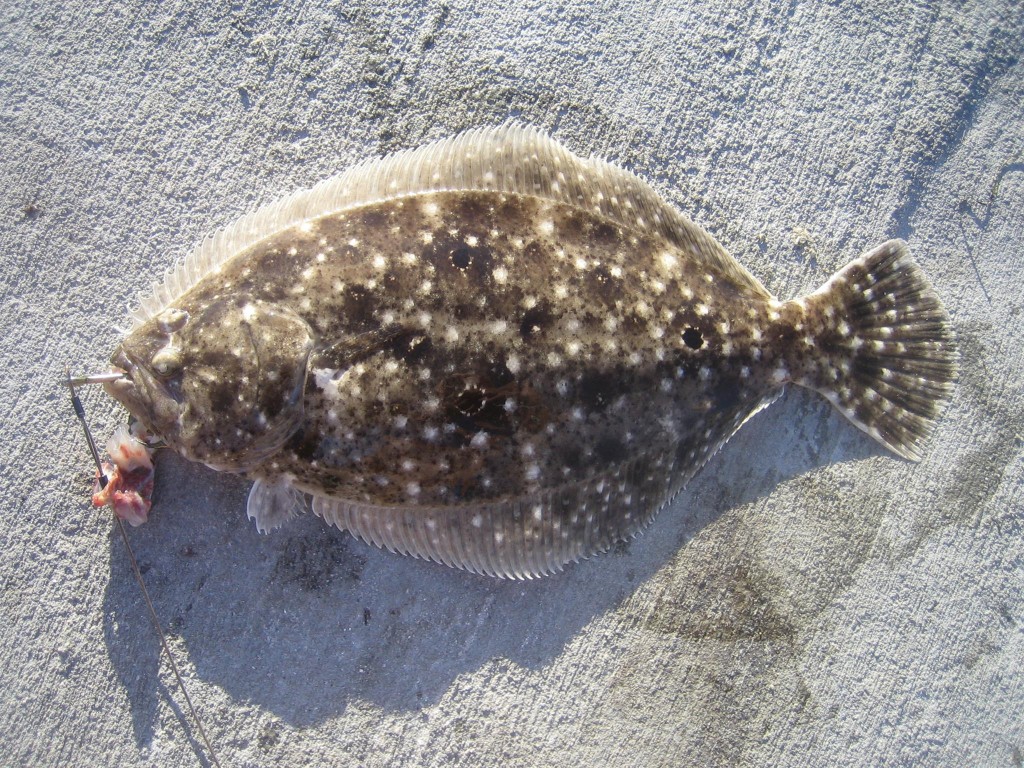 Sand perch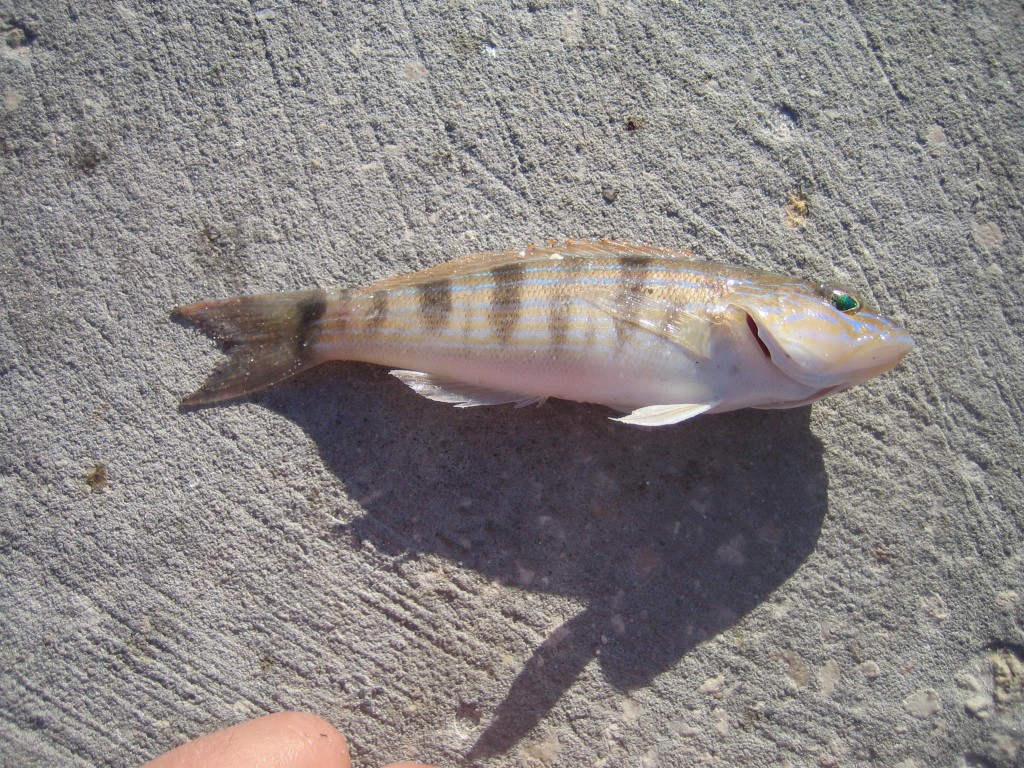 Inshore lizardfish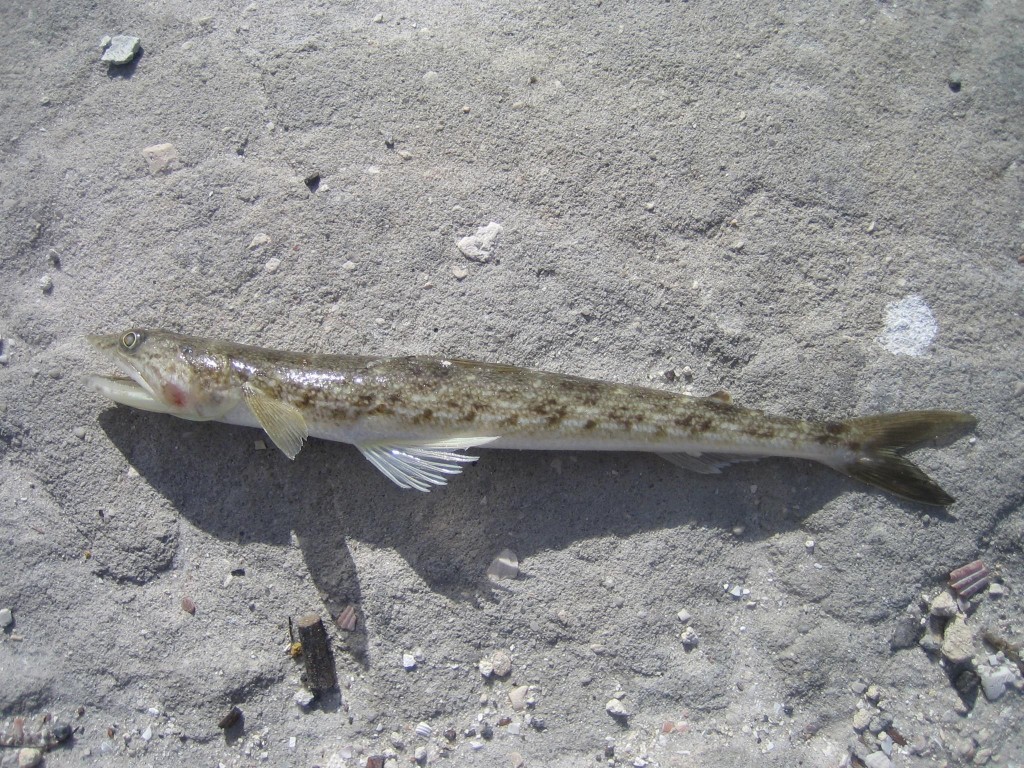 I also caught two more spottail pinfish.  The spot on one of them is much smaller and doesn't extend as far down from the lateral line.  This may be a characteristic of another species, the silver porgy, but after consultation with fish brains much more astute than myself, it really isn't enough information to call it a silver porgy.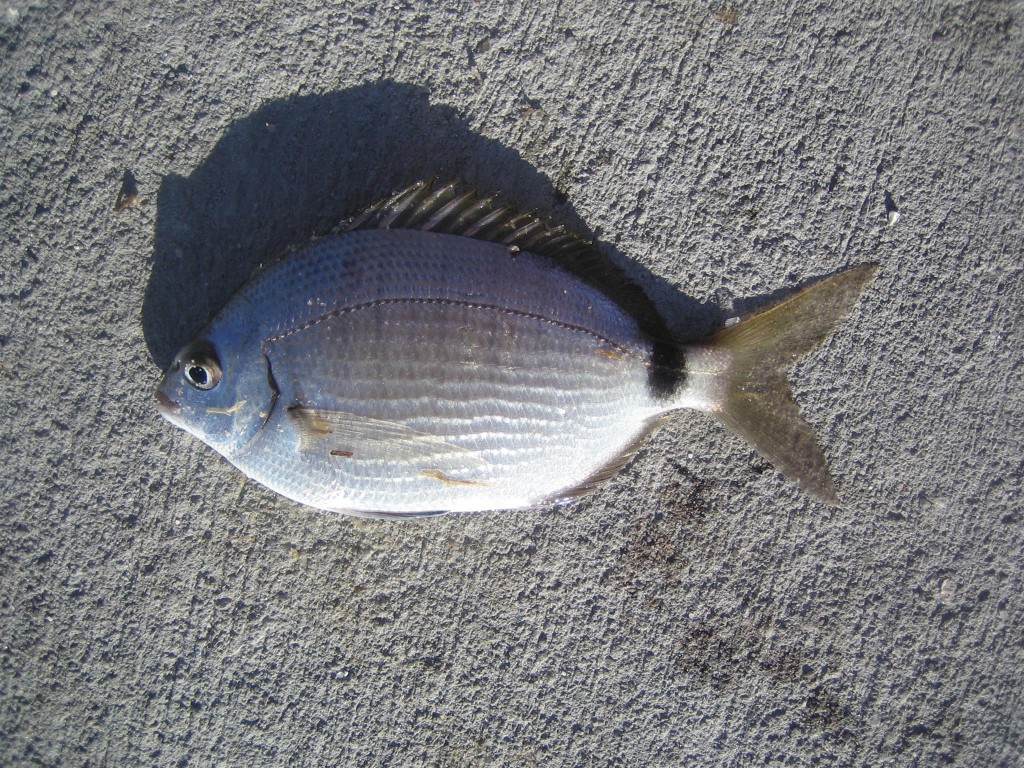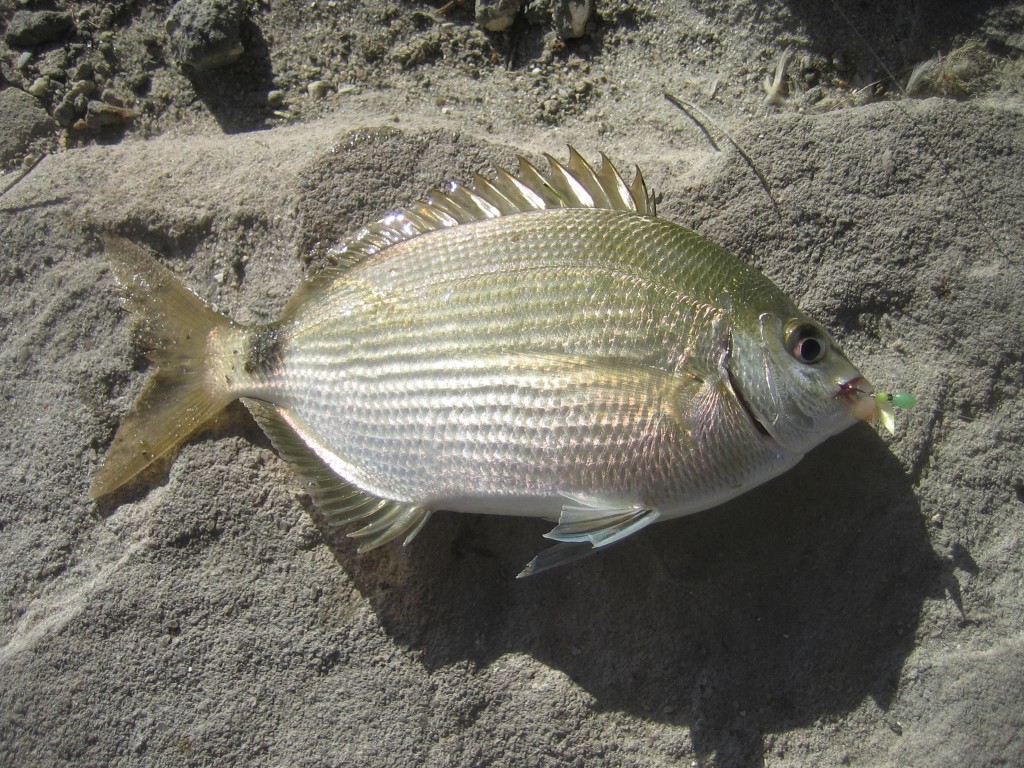 Ken and I both had our baits bitten lightly such that full crescent-shaped chunks were missing around the hooks.  They may have been small sharks.  We tried downsizing our baits and hooks, but no matter what we did the suspected sharks would bite around the hooks.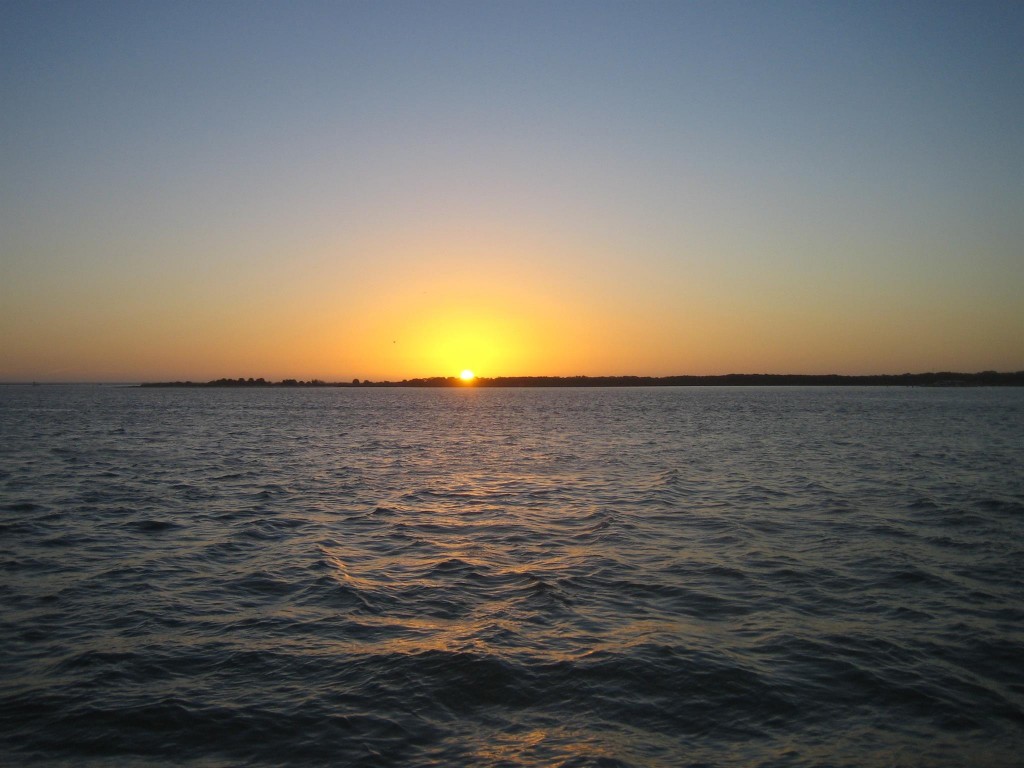 That evening, Ryan offered us to stay the night at his place.  Thank-you for the hospitality Ryan!  Ken and I got to live in luxury for two consecutive nights instead of being fishing bums.
The next day we fished with Ryan, but I didn't find any new species.  Here is Ryan himself hoping the scrawled cowfish doesn't notice him =).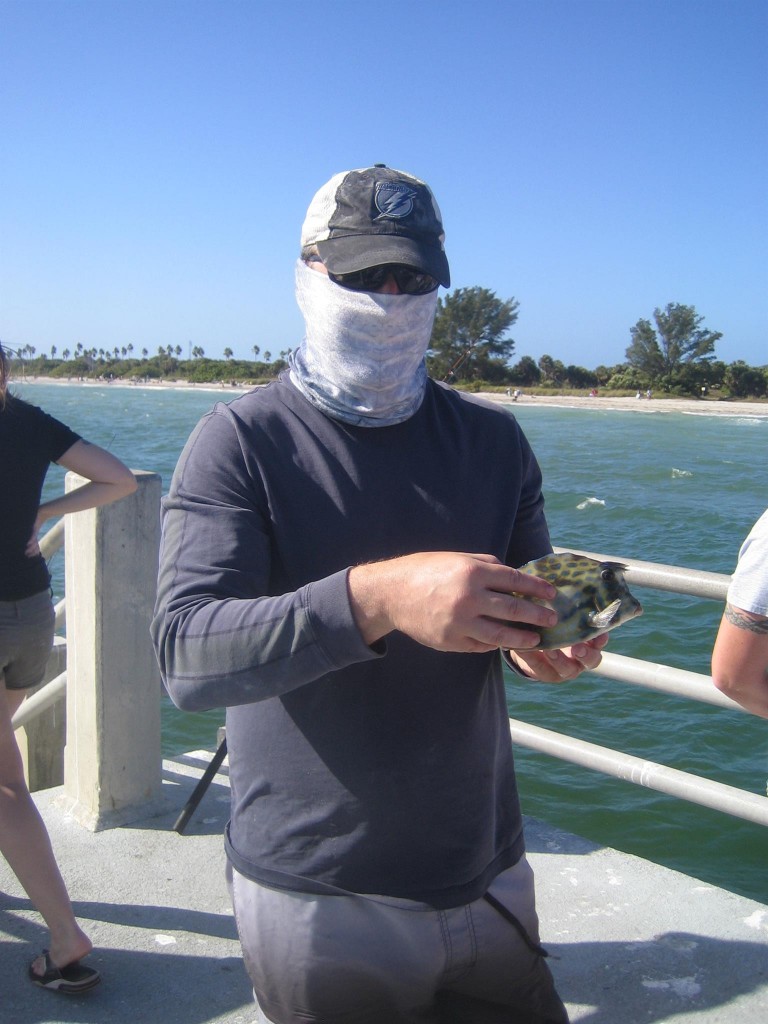 A dolphin picked up one of my baits, which was a bit heart-wrenching.  Thankfully it was able to let go without getting hooked.
We bid farewell to Ryan that afternoon Ken and I began to drive south once again.  It was time for us to begin our second lap of this beautiful state.  We met Miciah at a house he was renting.  It was a beautiful place in a quiet neighbourhood.  I found it quite enchanting to be backing on to one of Florida's mysterious canals.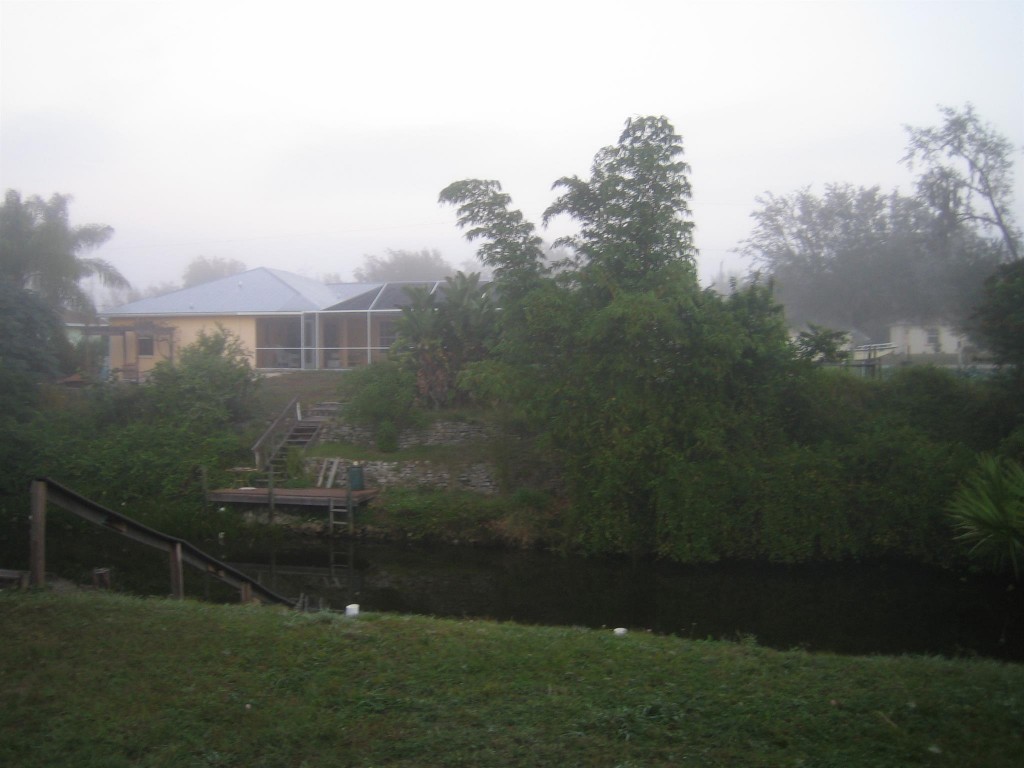 We gorged on the fresh star fruits growing in the yard.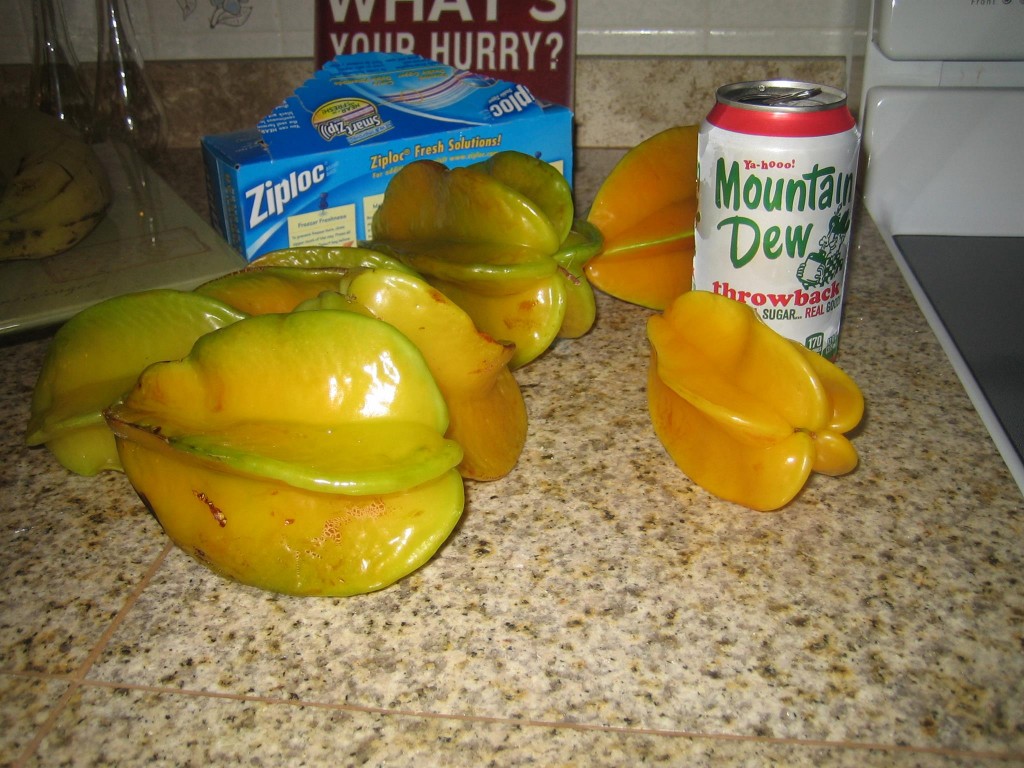 The next day, Ken and I had a big drive back to the Miami area.  After consulting with a local tackle shop, we fished the inter-coastal canal system at a small park.  I finally caught a sergeant major, a pretty little fish that had been teasing me since our first trip!
Sergeant major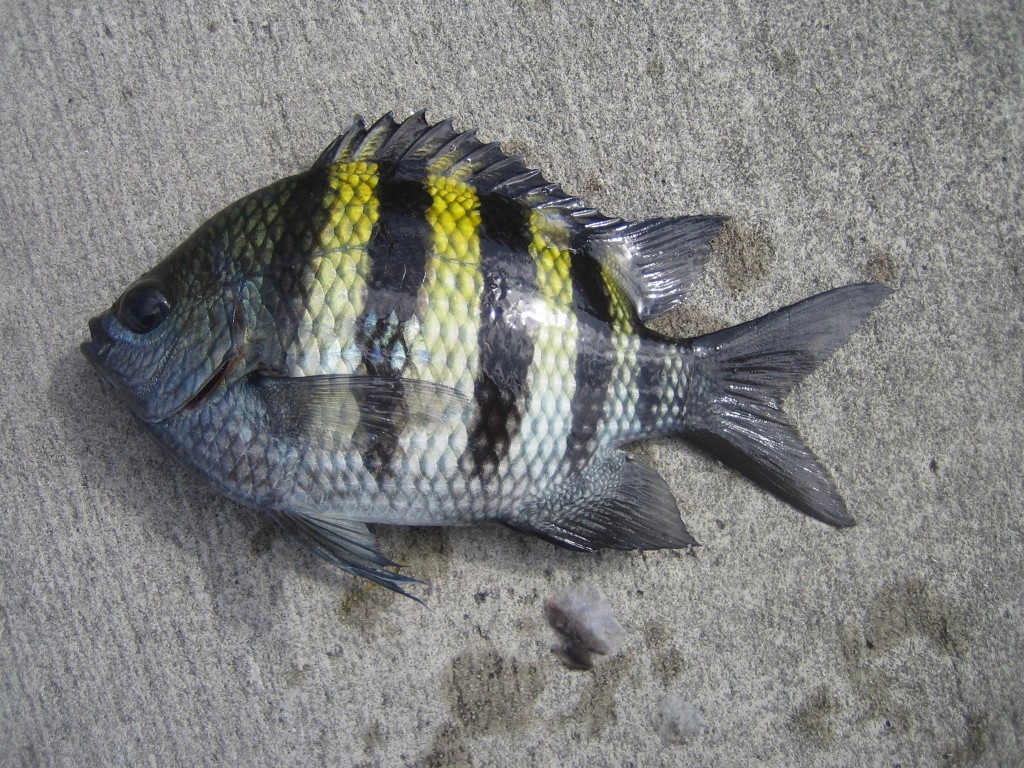 Frillfin goby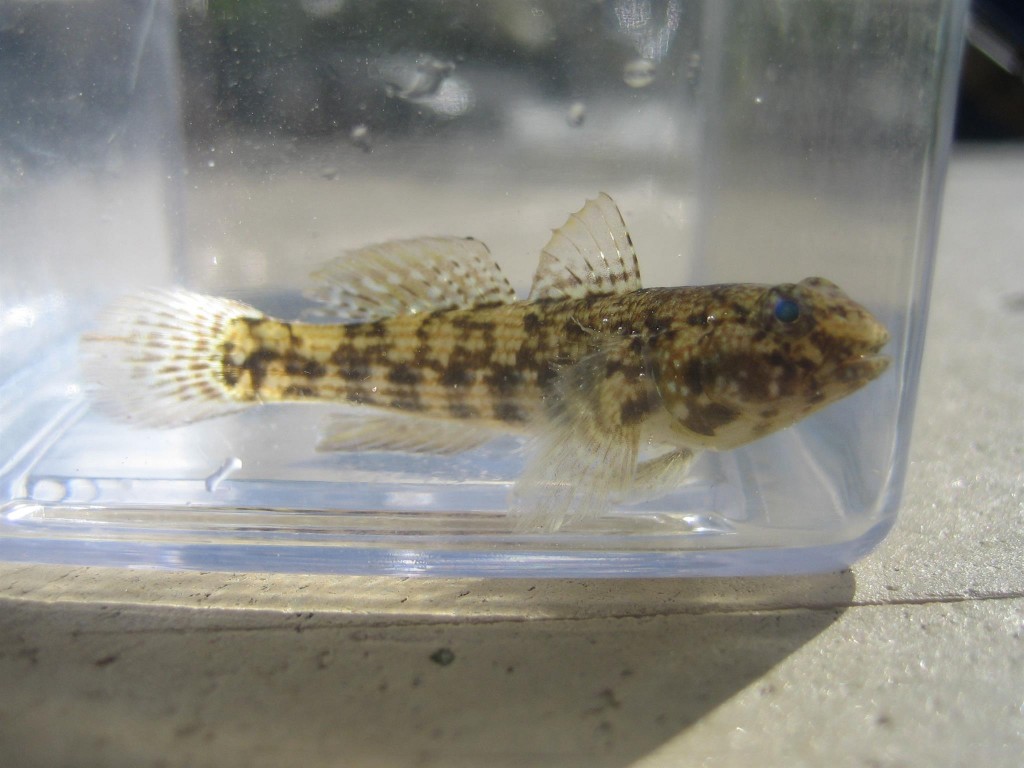 And Ken helped me with a new jack species.
Horse-eye jack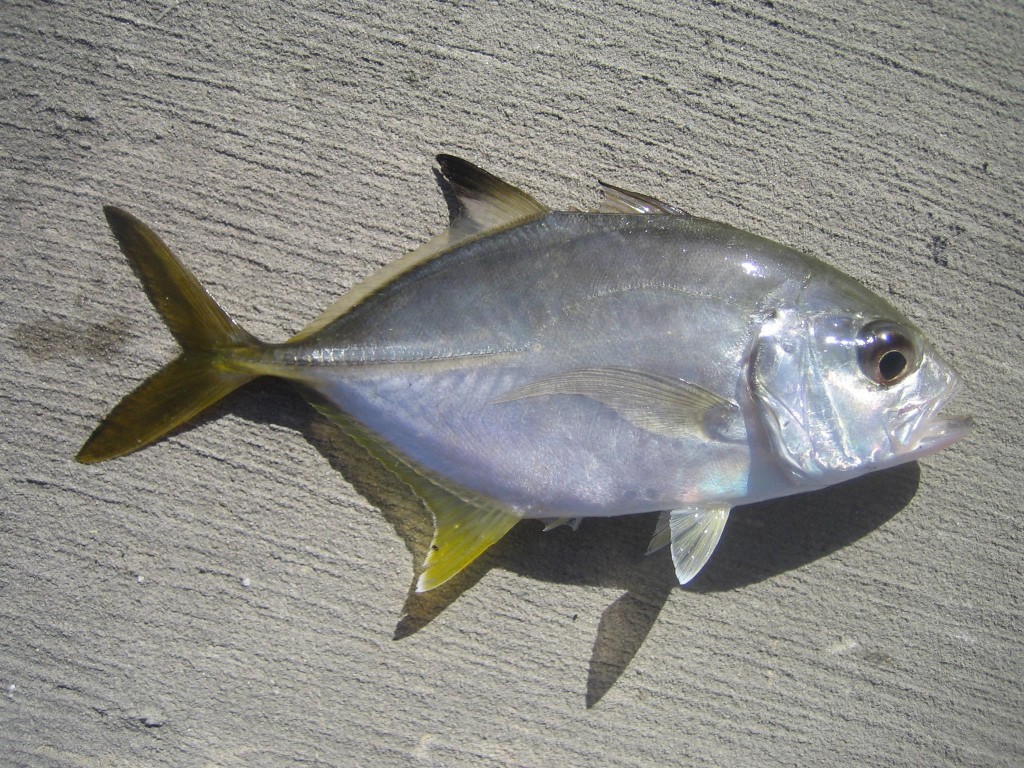 I explored around looking for another big fish.  As Ken joined me, we found there to be a new species of puffer.
Checkered puffer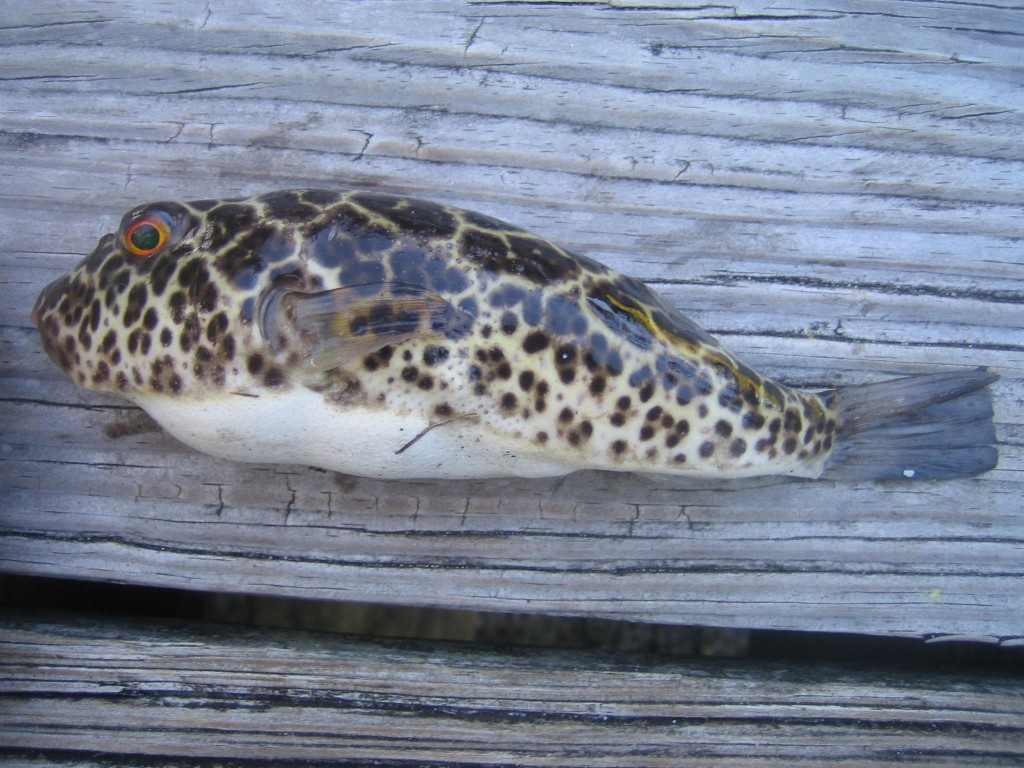 That evening I picked up a rental car.  Ken would be staying with his family over Christmas and I would be left to my own devices for the next few days.  My friends know this is not always a good thing =).
I was quite enchanted by the everglades and decided I wanted to spend some more time there.  I stopped by a 24-hour supermarket to stock up on some groceries fit for a hobo and spent the night to the splashing sounds of feeding gar.
I did some sightseeing in the morning.  It was Christmas eve, but it sure didn't look like it!
Ken would be joining me in the Keys again after Christmas so I figured I'd get a bit of a head start on the fishing there.  Once down there, I found a campsite and set up the tent.