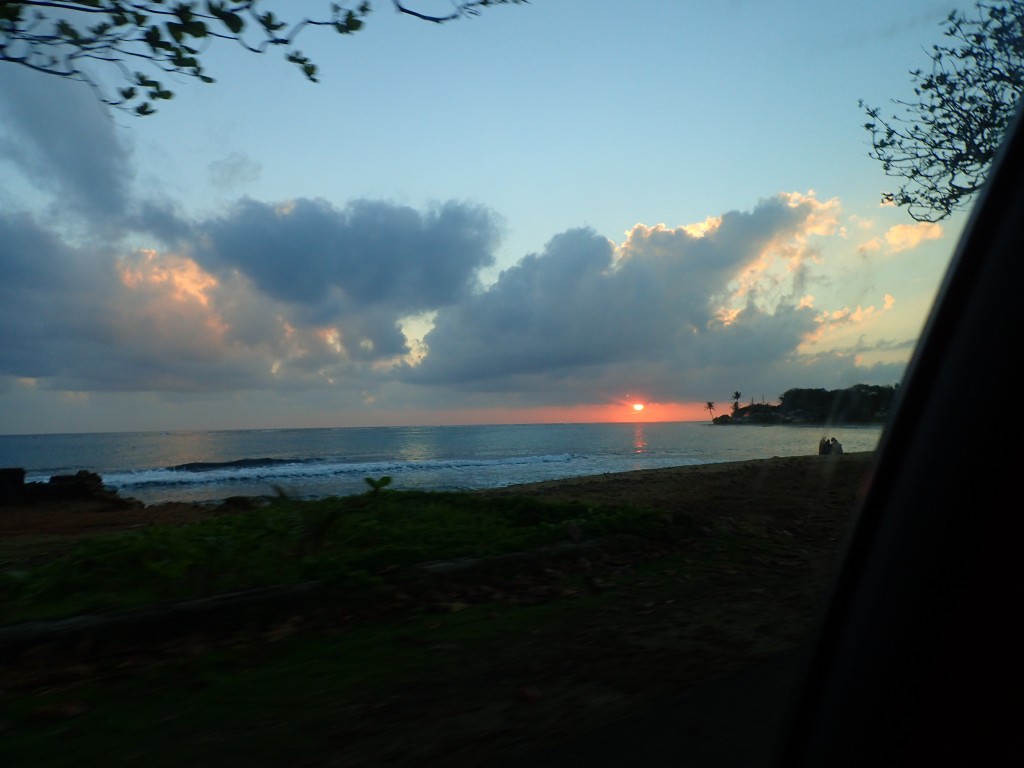 The next day we fished with Ken's friend Jason and his friend Brandon.  The first spot was a surf-pelted beach where Ken and I were quickly distracted by some new species darting around the tide pools.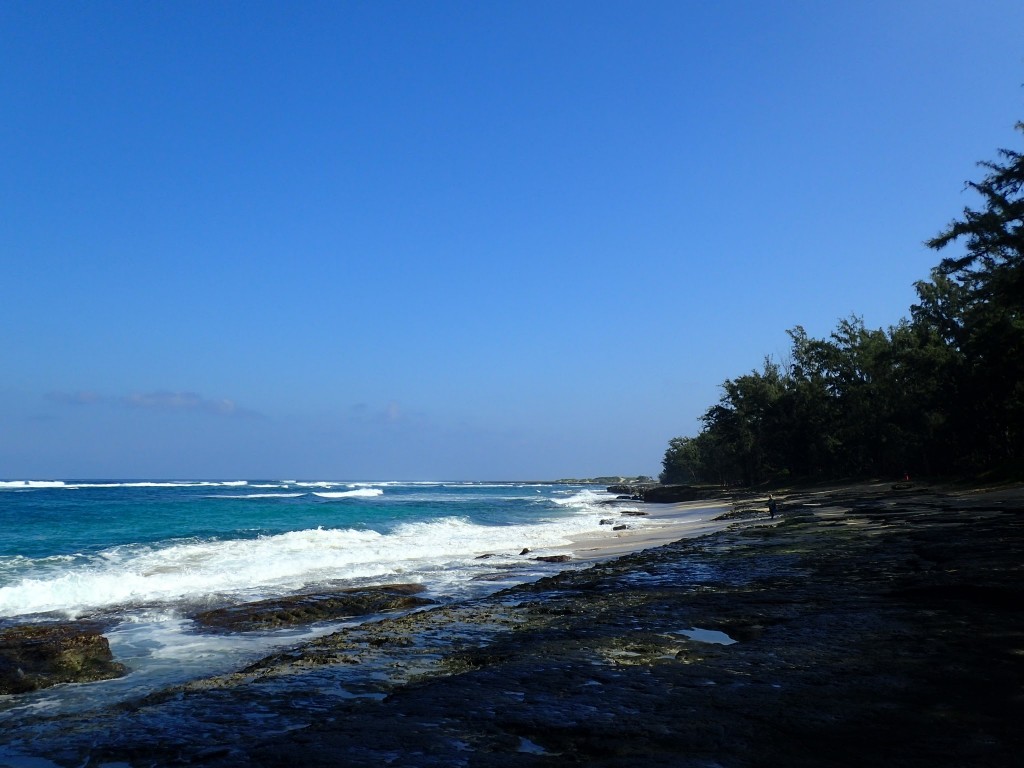 Cocos frillgoby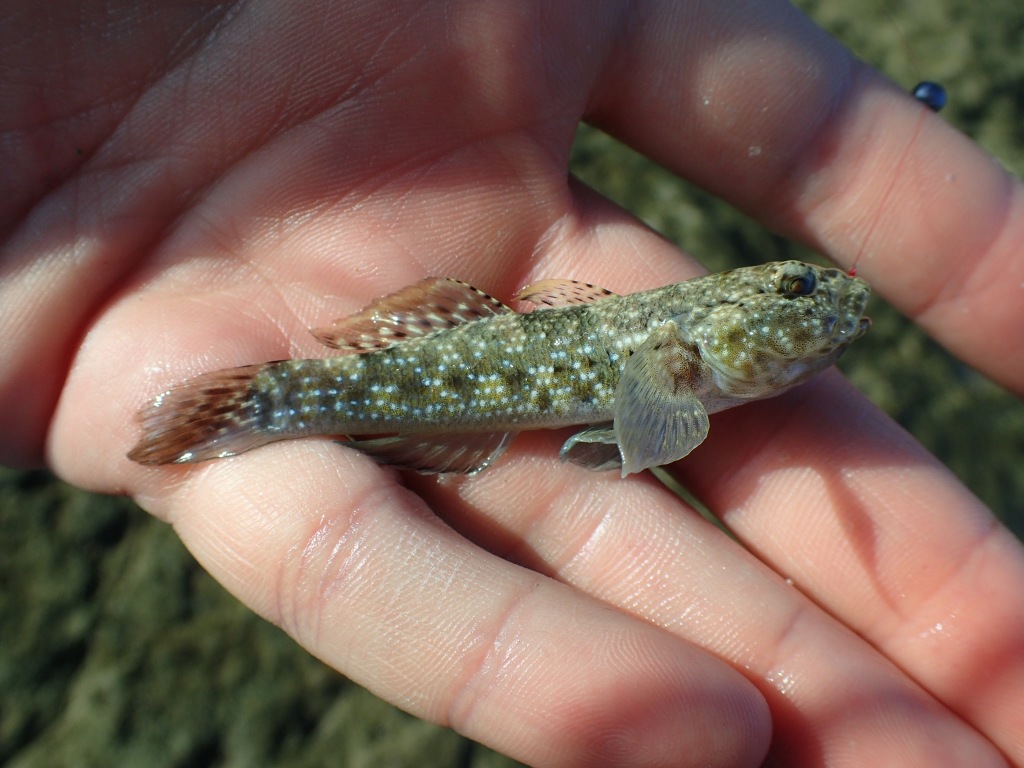 Reticulated flagtail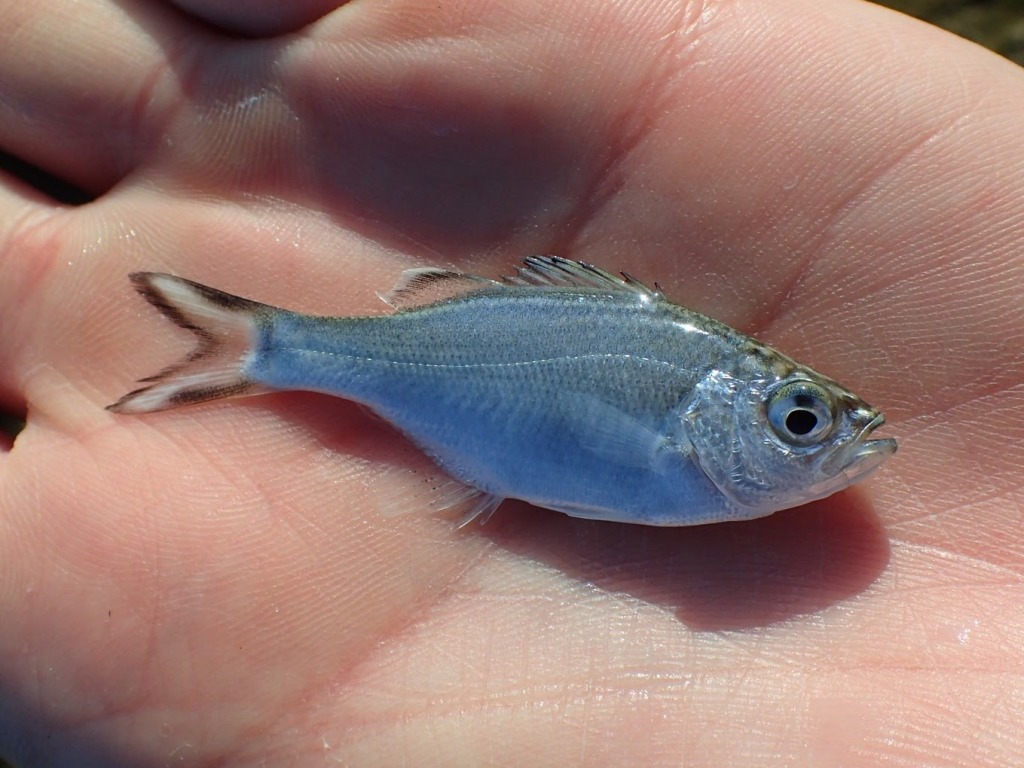 Hawaiian flagtail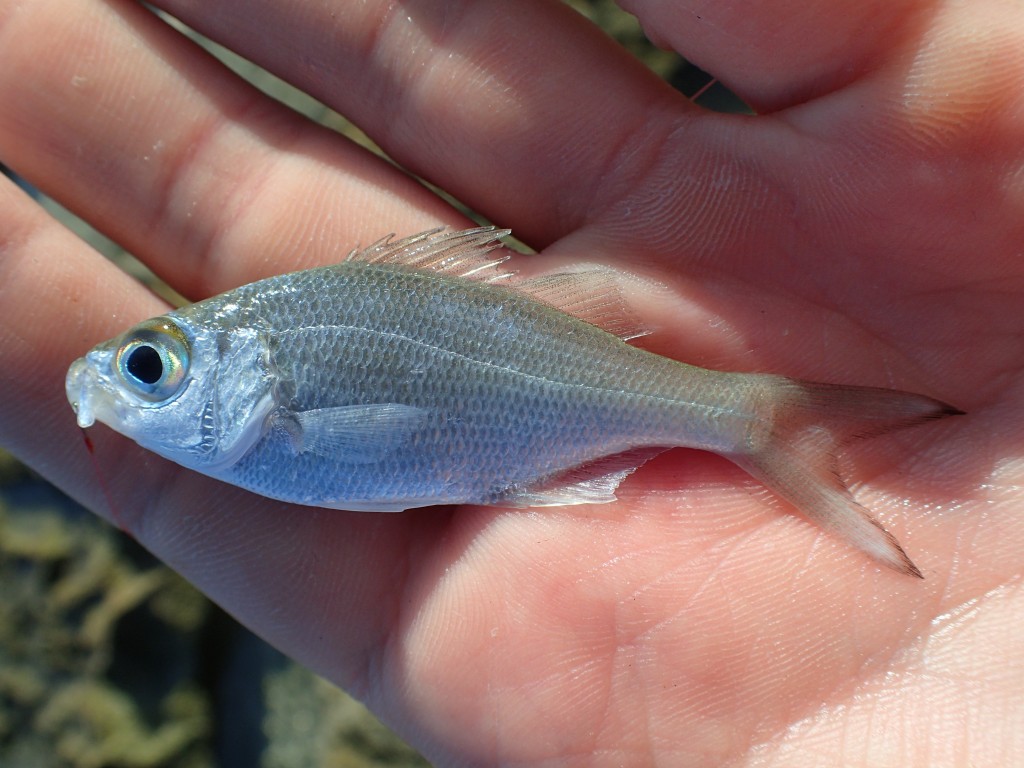 Blackspot sergeant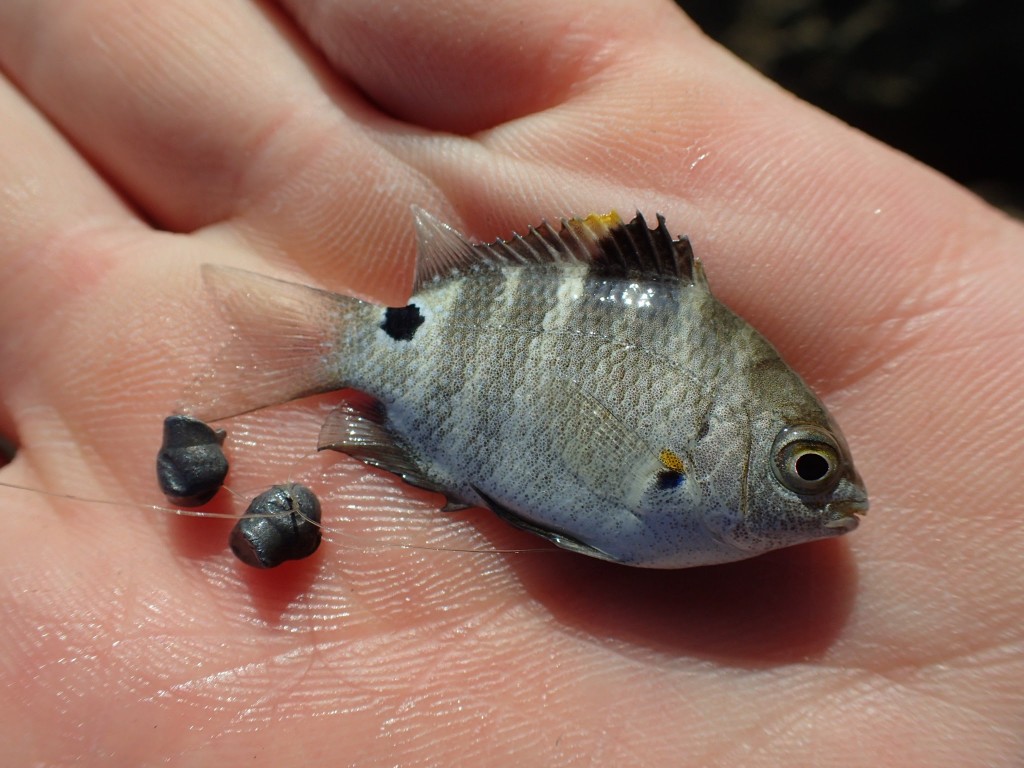 Our target, the pacific threadfin, seemed to be absent in the surf so we moved on to a rocky point.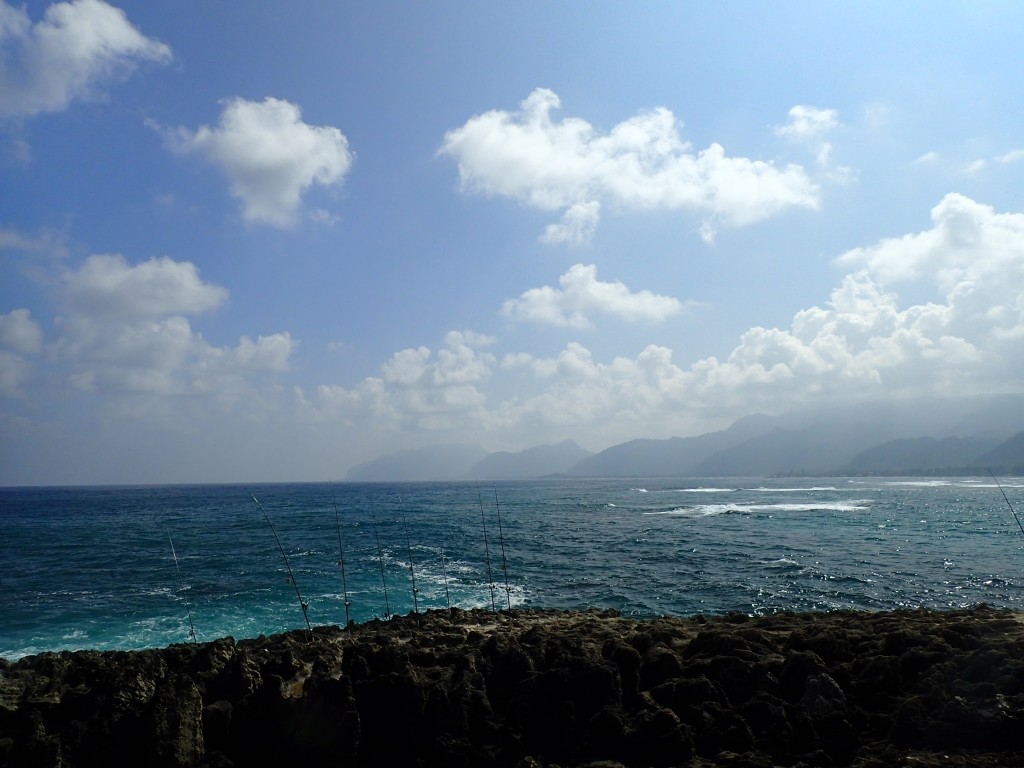 Ken caught a trophy-sized blackspot sergeant to start things off.  After moving around we found groups of fish we could pull out of the reef by chumming with bread.  The keeled needlefish were annoying, but adding some splitshots to our own baits allowed us to at least try to bypass their surface assail.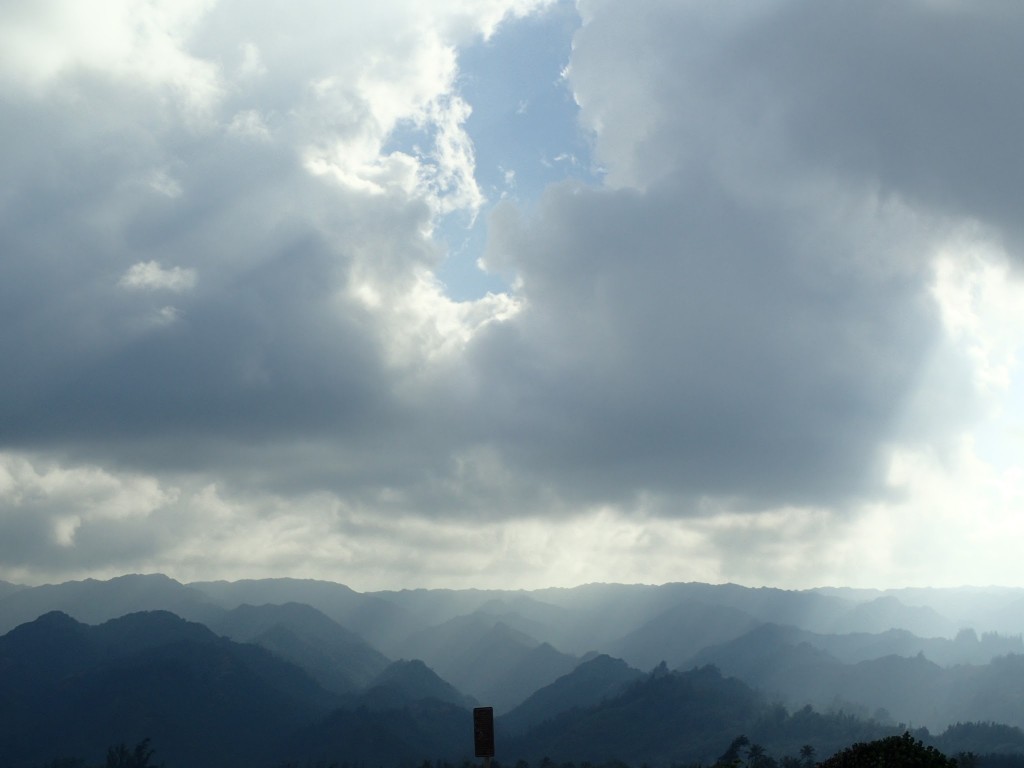 A few new lifers for me:
Boomerang triggerfish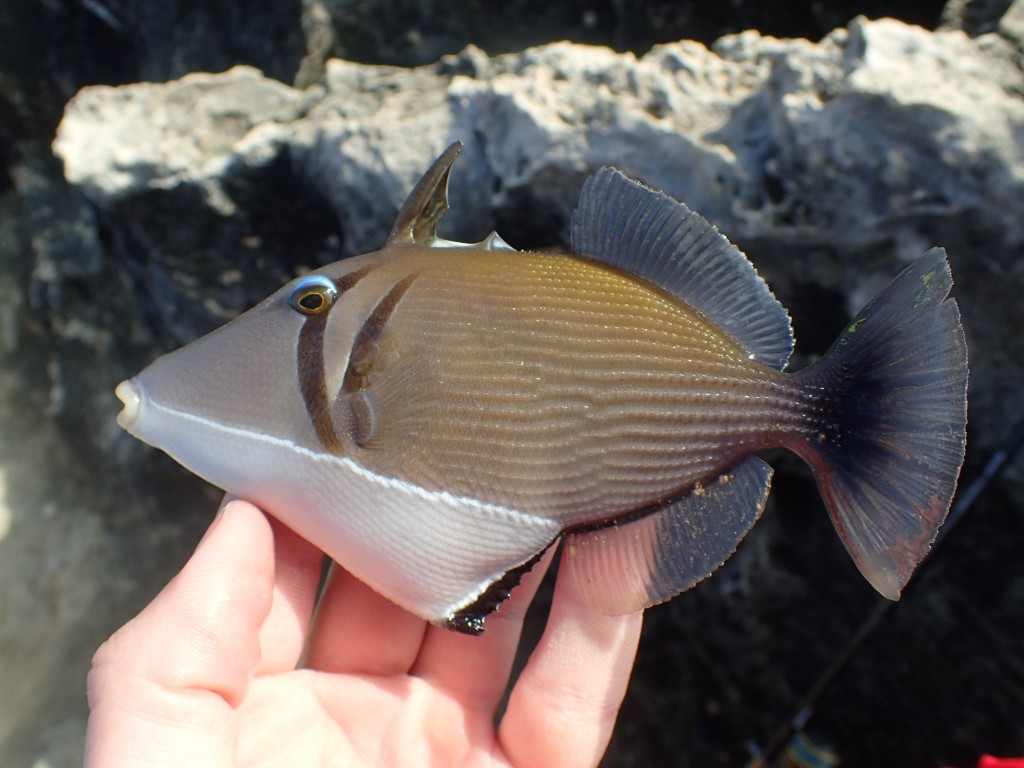 Stocky hawkfish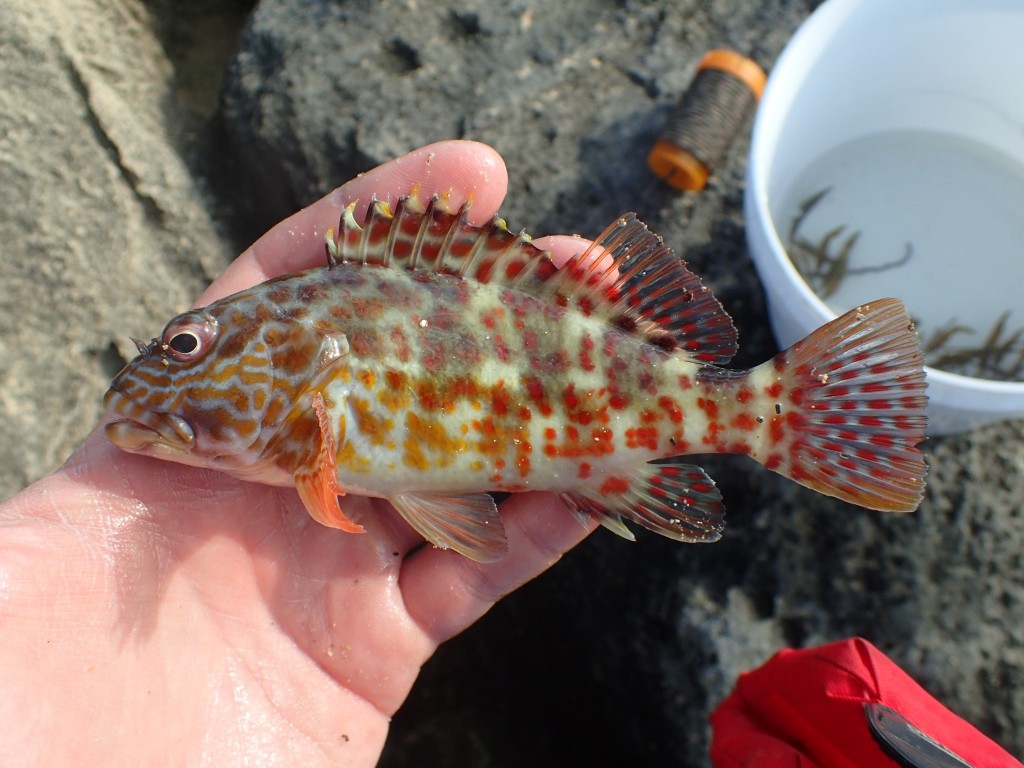 Bluefin travally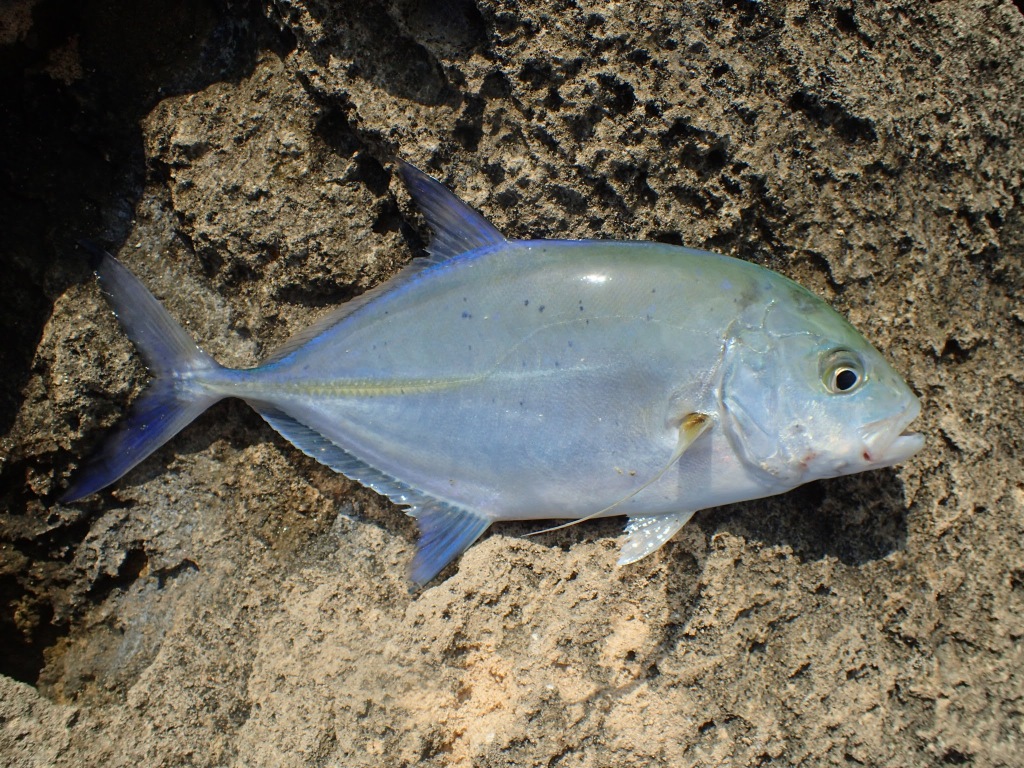 Ken had an exciting last-cast lifer catch of a bluespine unicornfish that I would need to return later to secure for myself.
Sometimes it felt like we were driving through Jurassic Park…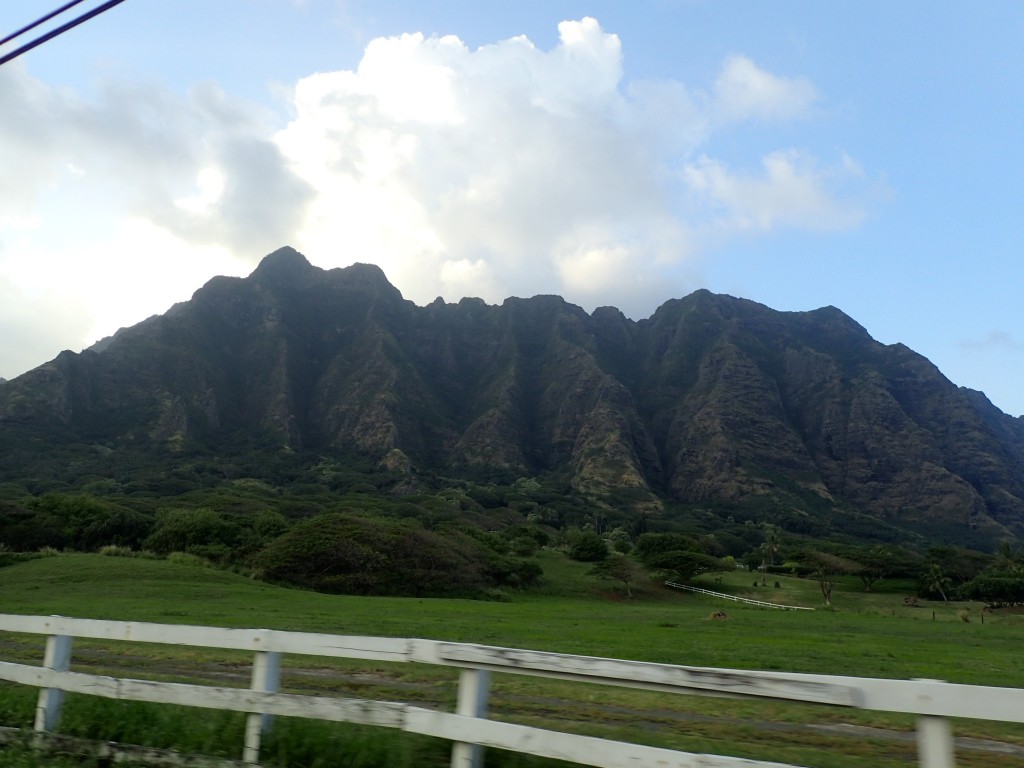 That night we checked out a popular city park on the shores of Honolulu.
Bandfin cardinalfish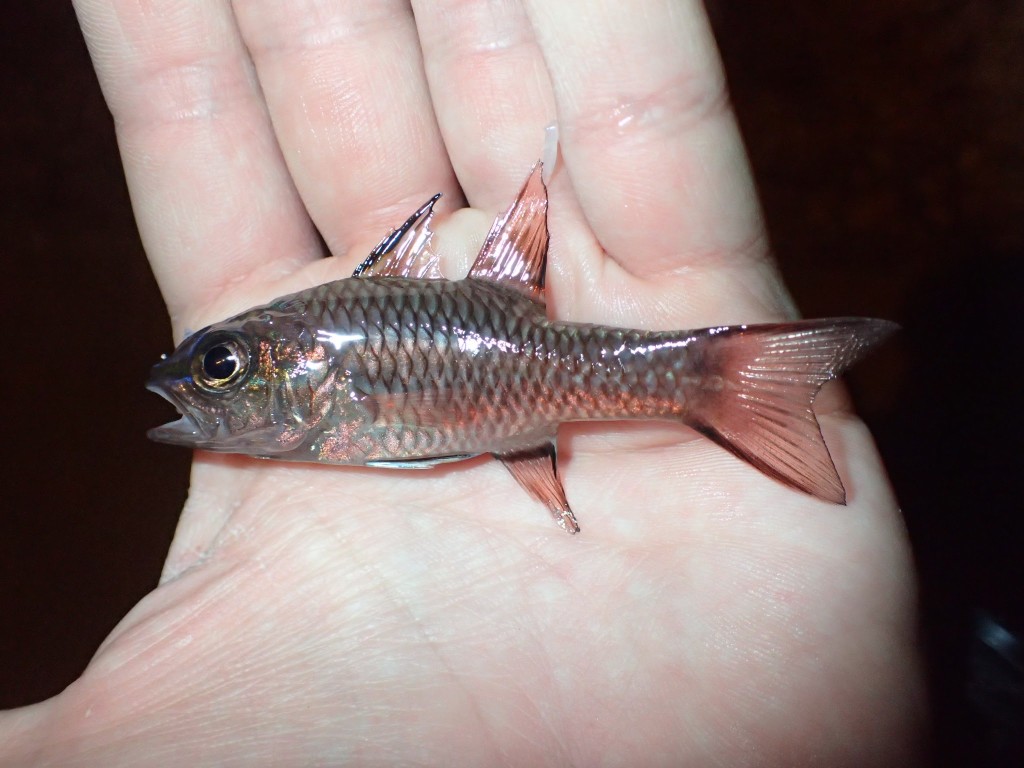 What followed was a very memorable, very heart-wrenching experience with a spot-fin porcupinefish.  To summarize the drama, this little guy was cruising the shoreline and would periodically come and go.  Twice in a row, I had all my rods packed up and Ken would spot him again and so I'd rig up again only to miss his subtle bottom bite.  On the third  or fourth attempt Ken instructed me to put my finger on the line to feel for the bite and this worked!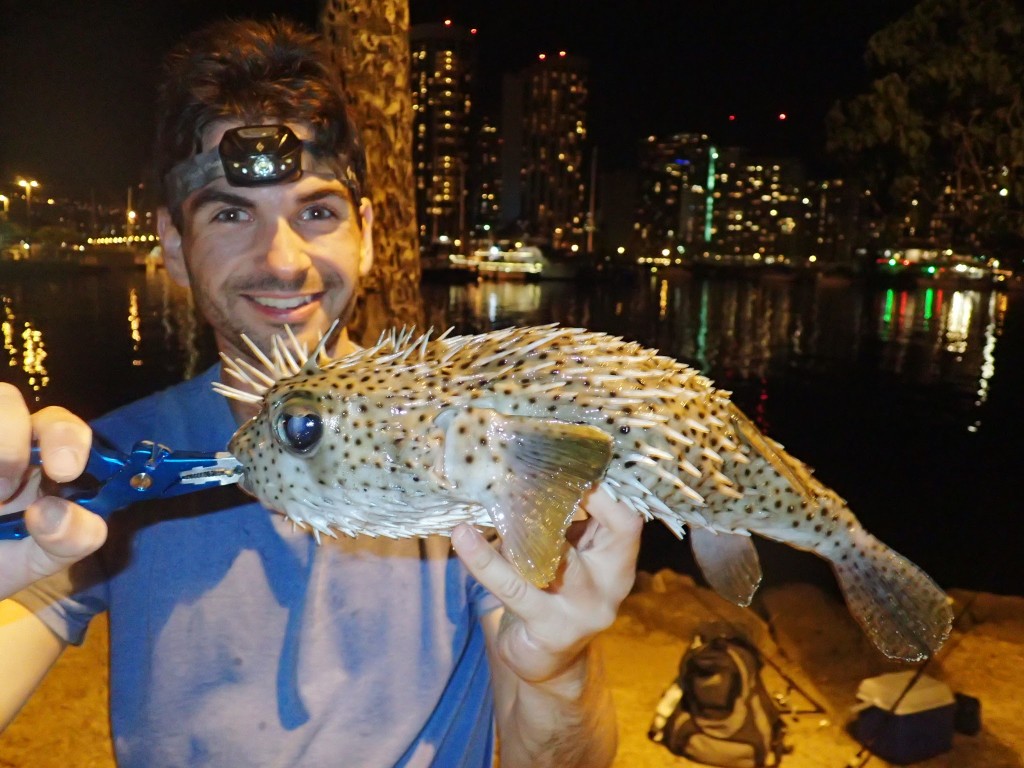 Spot-fin porcupinefish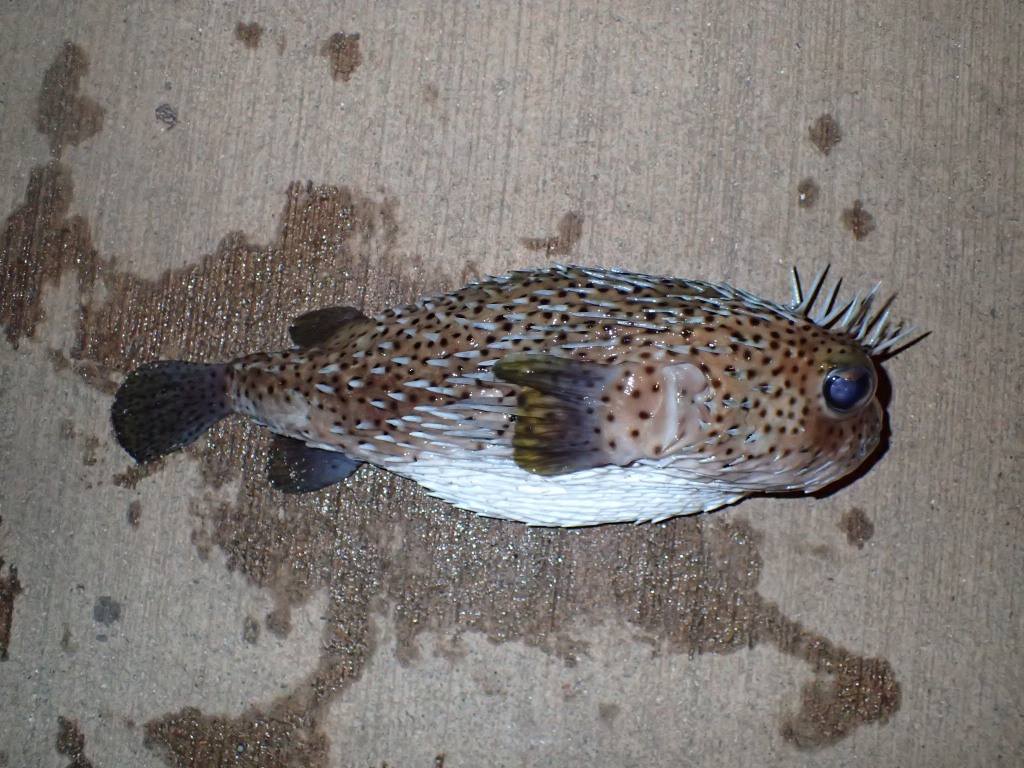 … 9 new species today!
The next morning Ken's friend Wade and his daughter Jamie took us to a gem of a pier that featured both colourful coral and its associated reef fish.  Despite the clouds of active reef fish, bites were so light and shy that all I managed was a millet butterflyfish and a lifer parrotfish.
Common parrotfish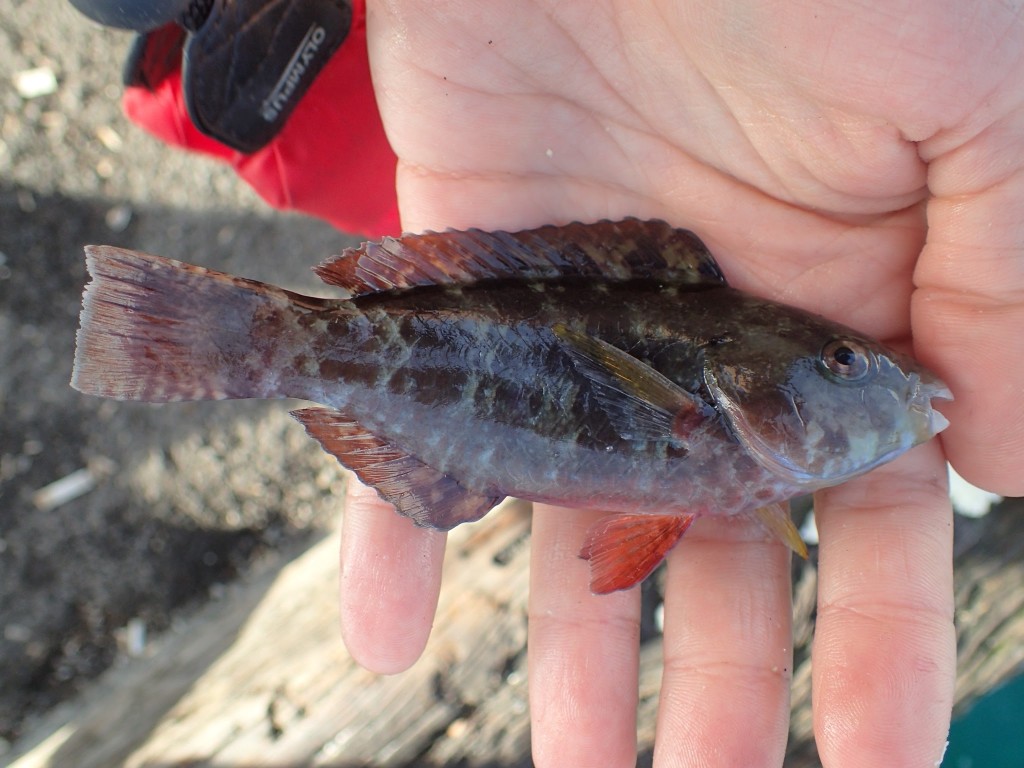 In hindsight, I had probably connected with at least one daisy parrotfish, but failed to take a picture confusing it with the common parrotfish.
The building waves made fishing for the already finicky fish even more difficult and so we moved on to a new spot.  We would return to this pier though, as the diversity it offered was unmatched.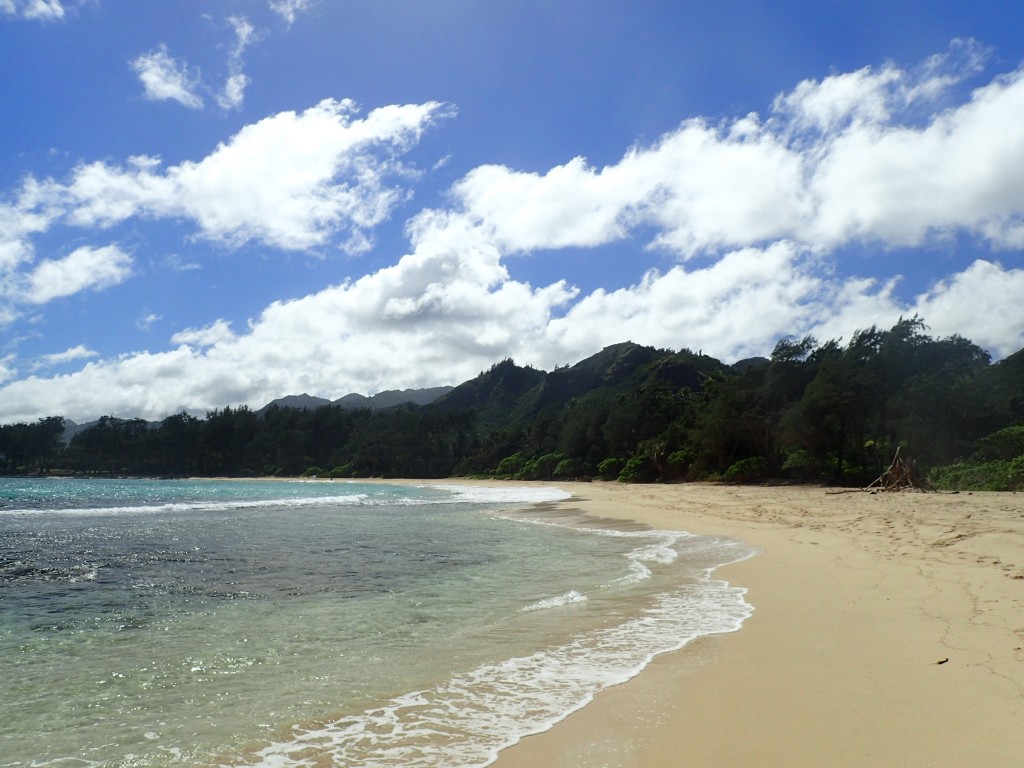 At the new surf spot we dunked baits and I didn't have much success so I walked over to a rocky overhang and found a stunning lifer!
Christmas wrasse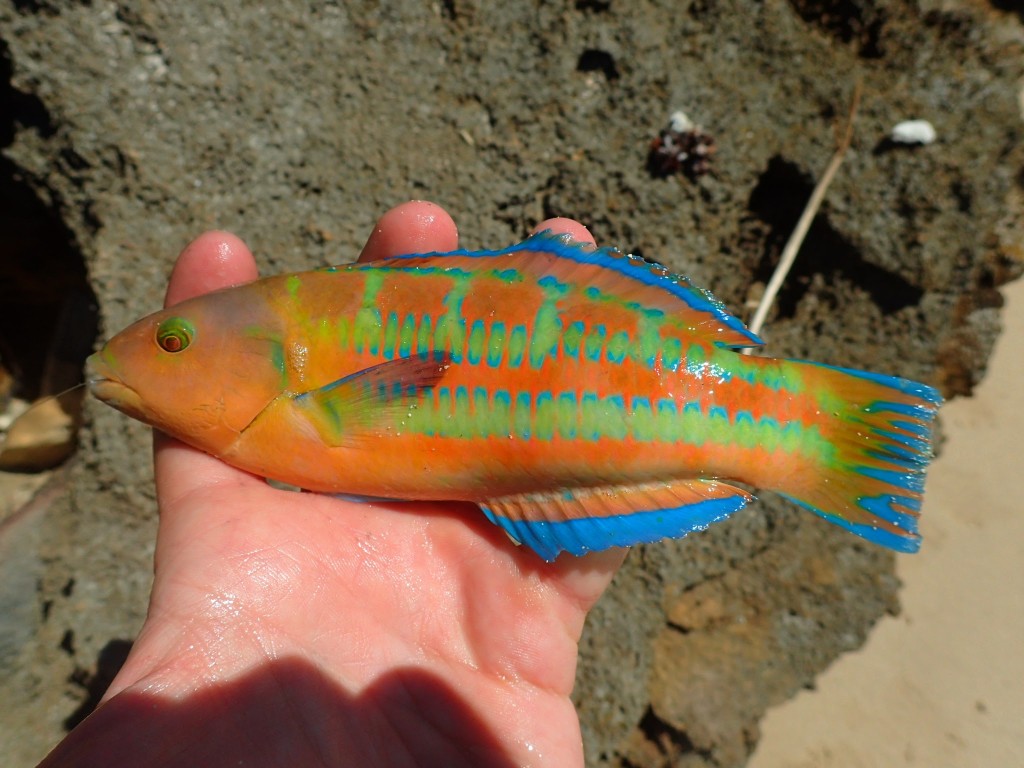 We moved spots again, returning to the rocky point where Ken had secured his bluespine unicornfish.  It was my turn!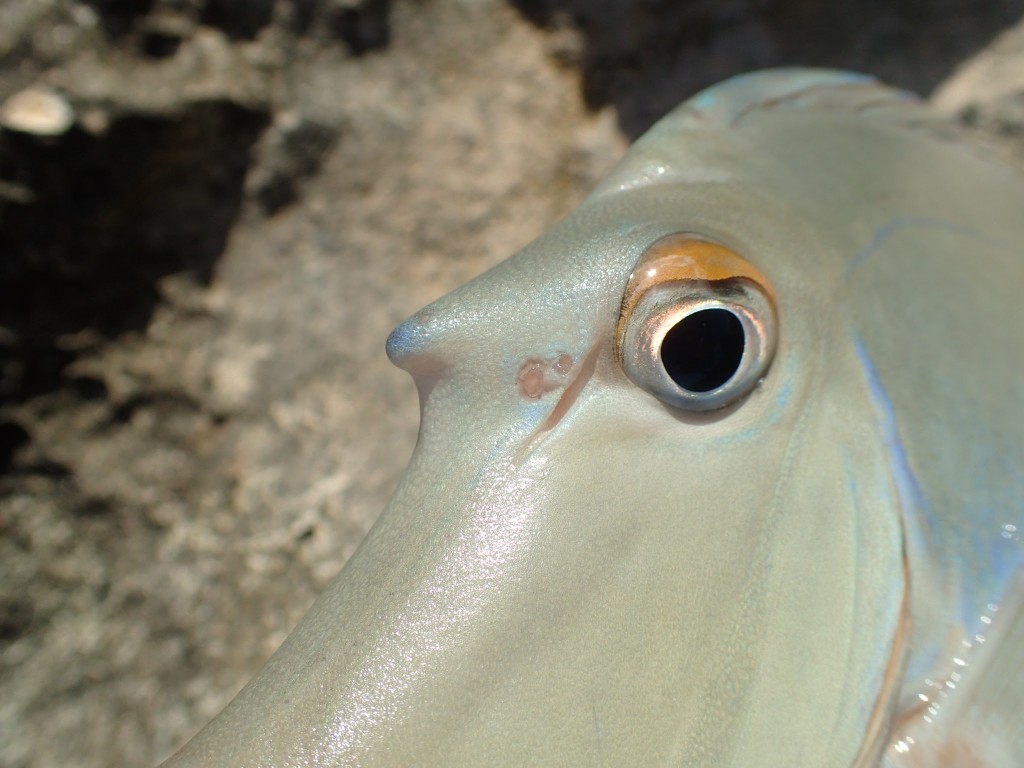 Bluespine unicornfish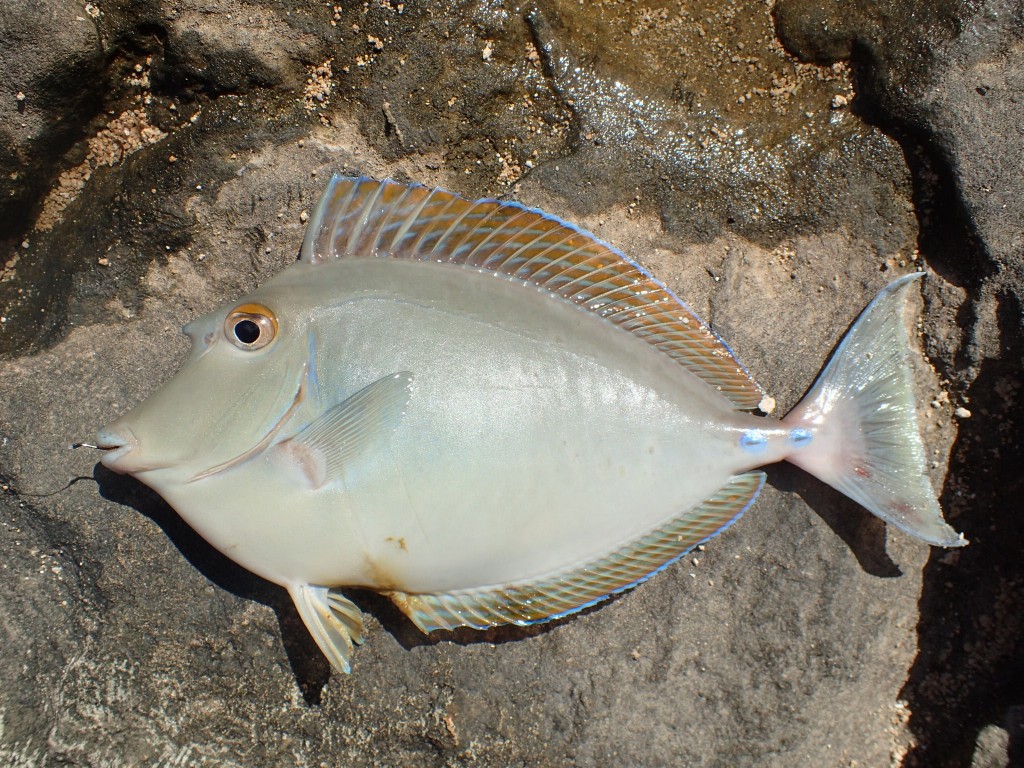 Brassy chub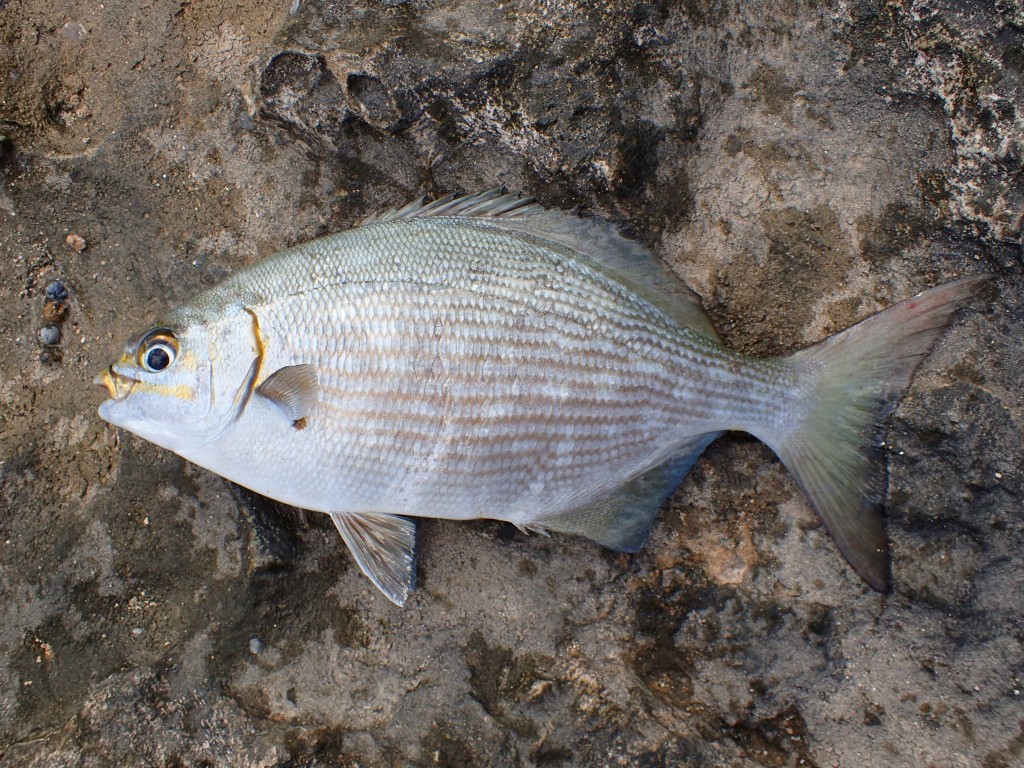 Hawaiian chub (*unsure on this identification)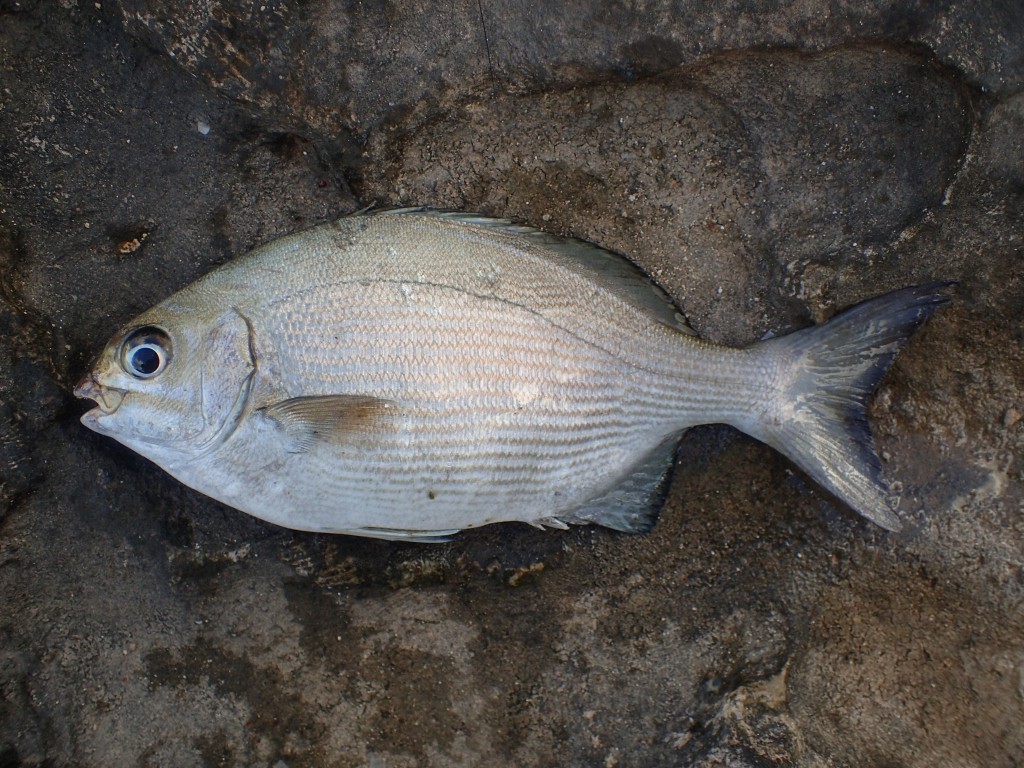 And the Hawaiian scenery continued to deliver breathtaking vistas.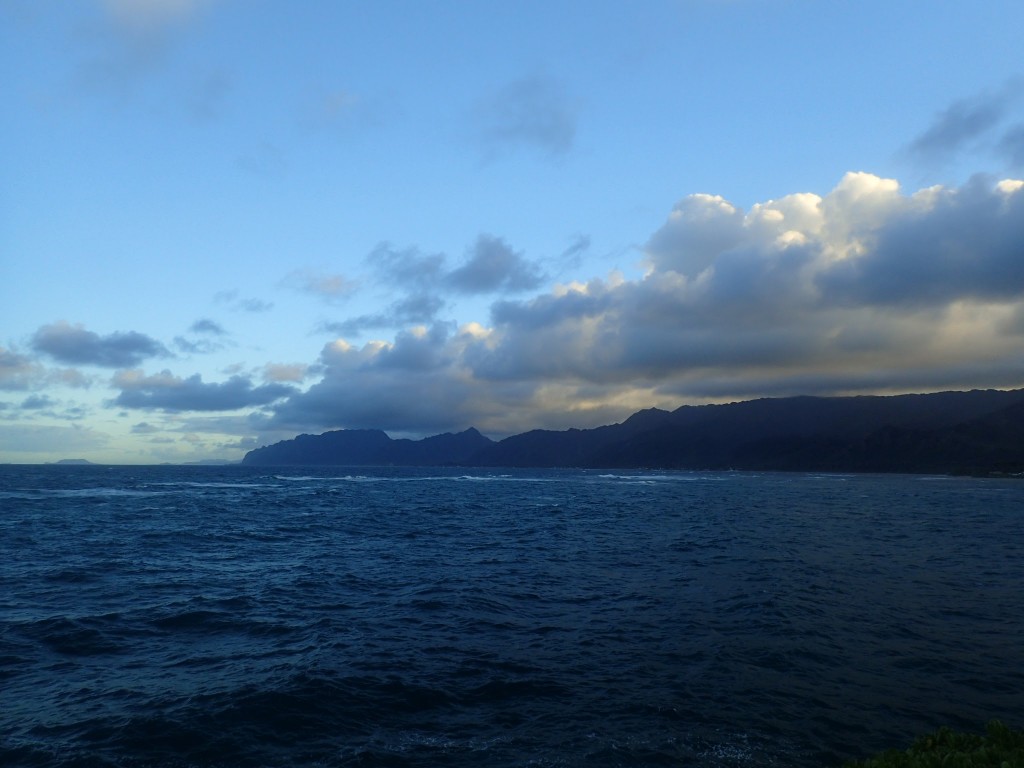 This is probably the most beautiful picture of a McDonald's drive-through that I will ever take…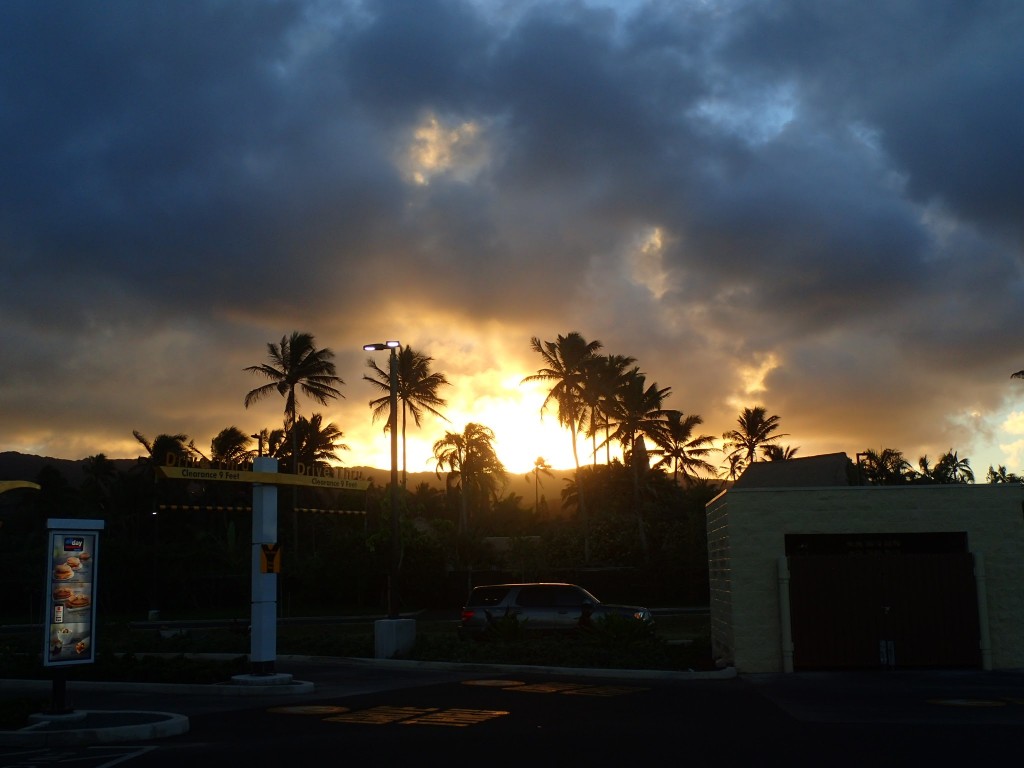 5 new species today and and the adventure continues…
We took advantage of the calm seas to spend a full day at the gem of a pier that Ken's friend Wade had introduced us to.  Ken put on a clinic using patience, wizardry, and mobility to secure a whole bunch of new lifers I'd have to return once again to secure.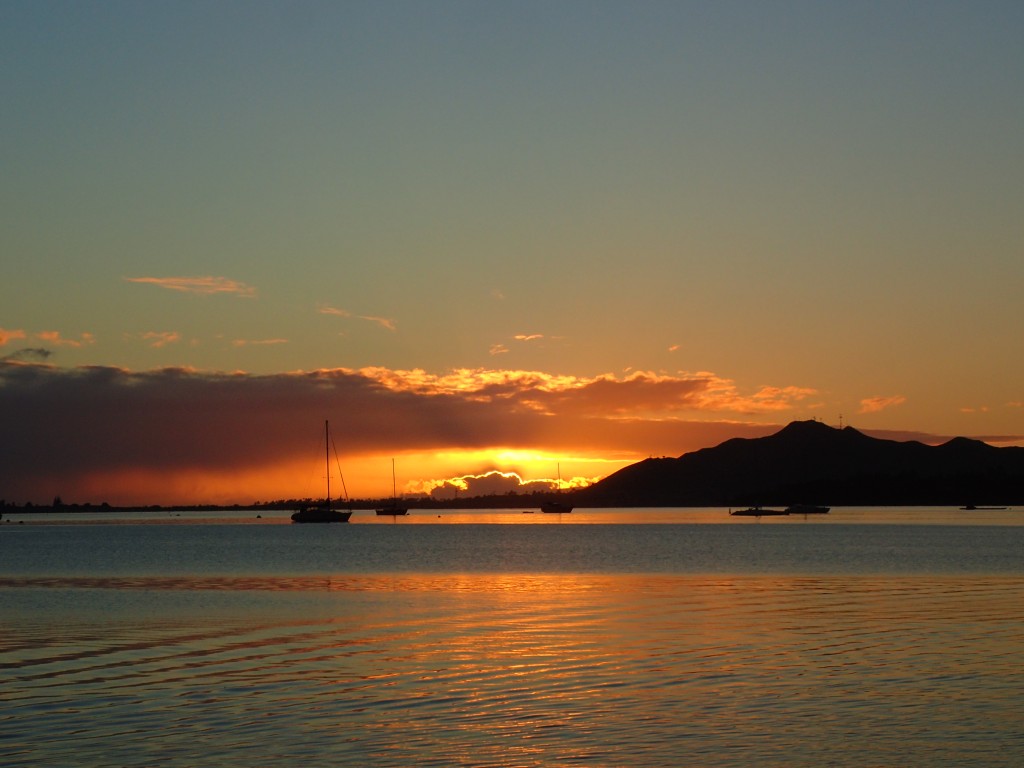 Hawaii's own Love's bread was the staple bait that attracted the staple exotic Zebra doves…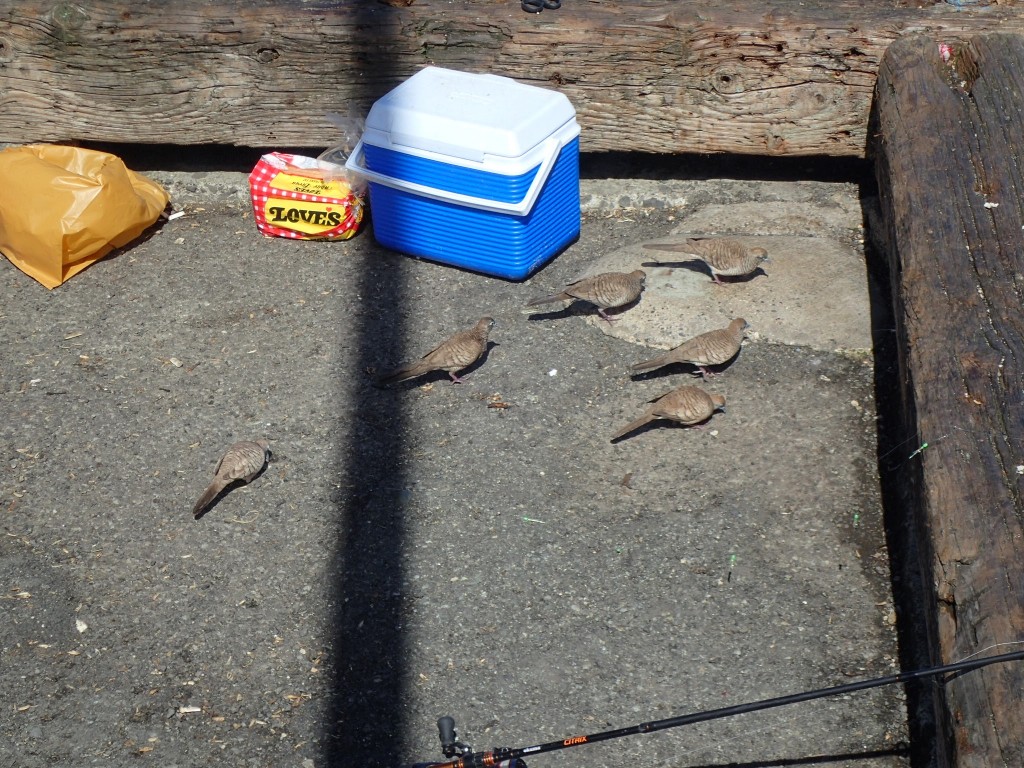 Nevertheless, despite hoardes of hungry fish, actually hooking something proved almost impossible.  Ever so meticulously our baits were stripped again and again for hours upon end.
As Ken worked his wizardy with convict cichlids and moorish idols on the other side of the harbour, a local angler was having good success catching half-beaks for bait.  I joined him!
Tropical half-beak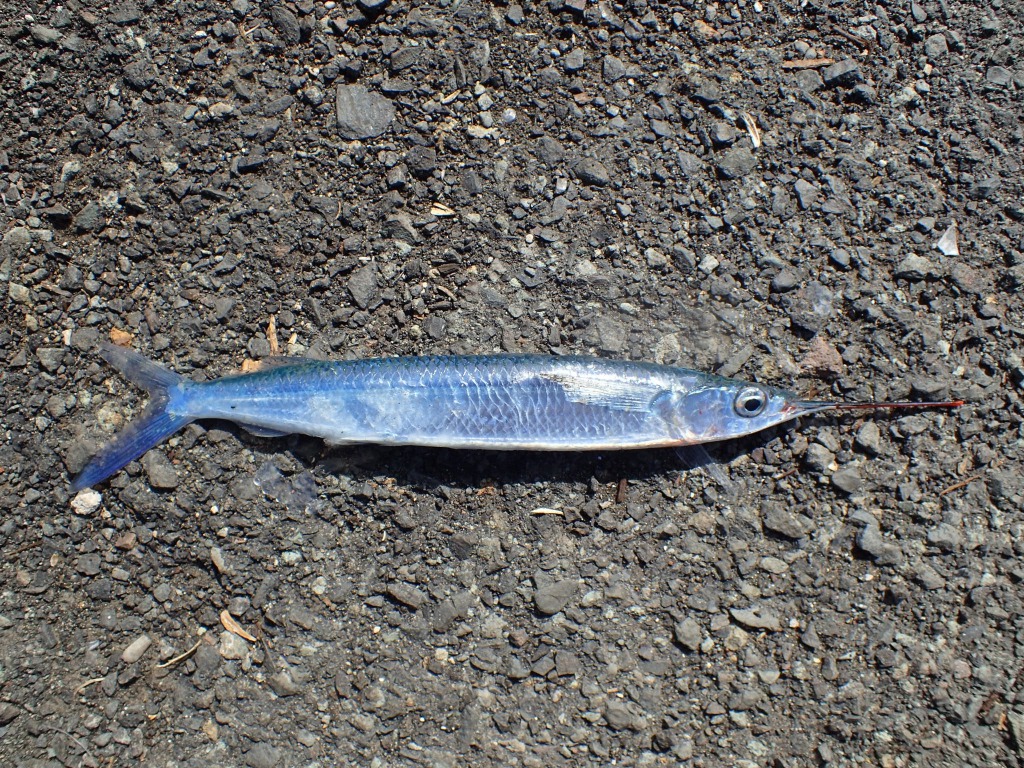 When Ken returned, the surgeonfish began a feeding frenzy and began readily ingesting our hooks.  We're unsure why they suddenly began biting, but they were a lot of fun!
Yellowfin surgeonfish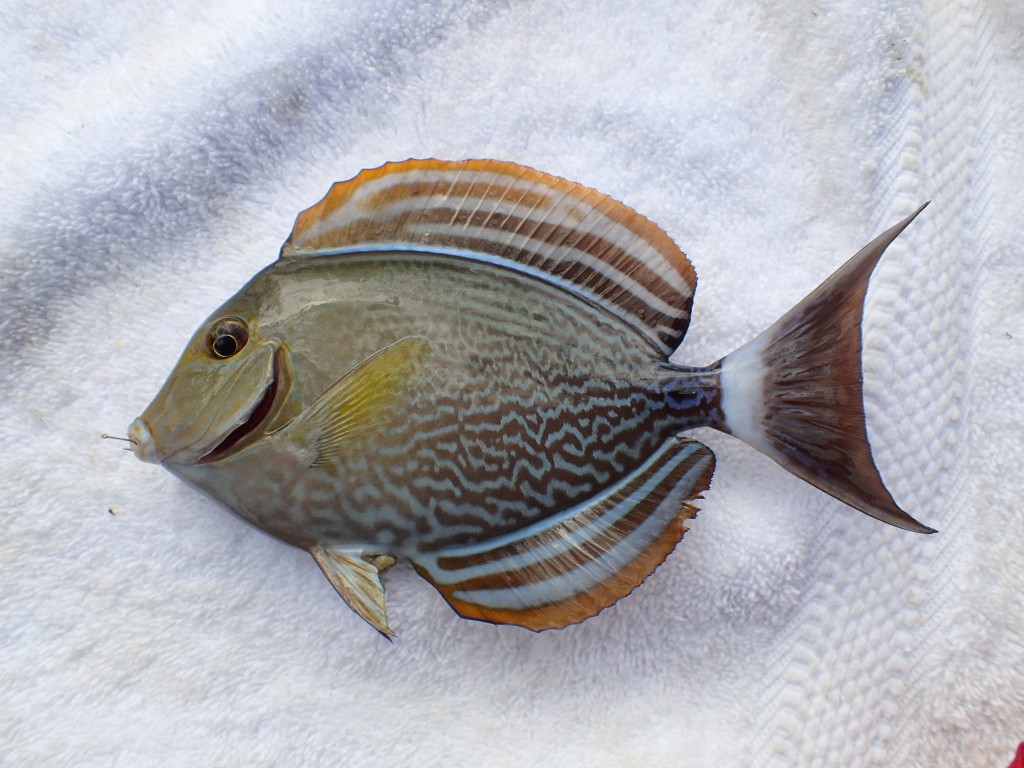 Ringtail surgeonfish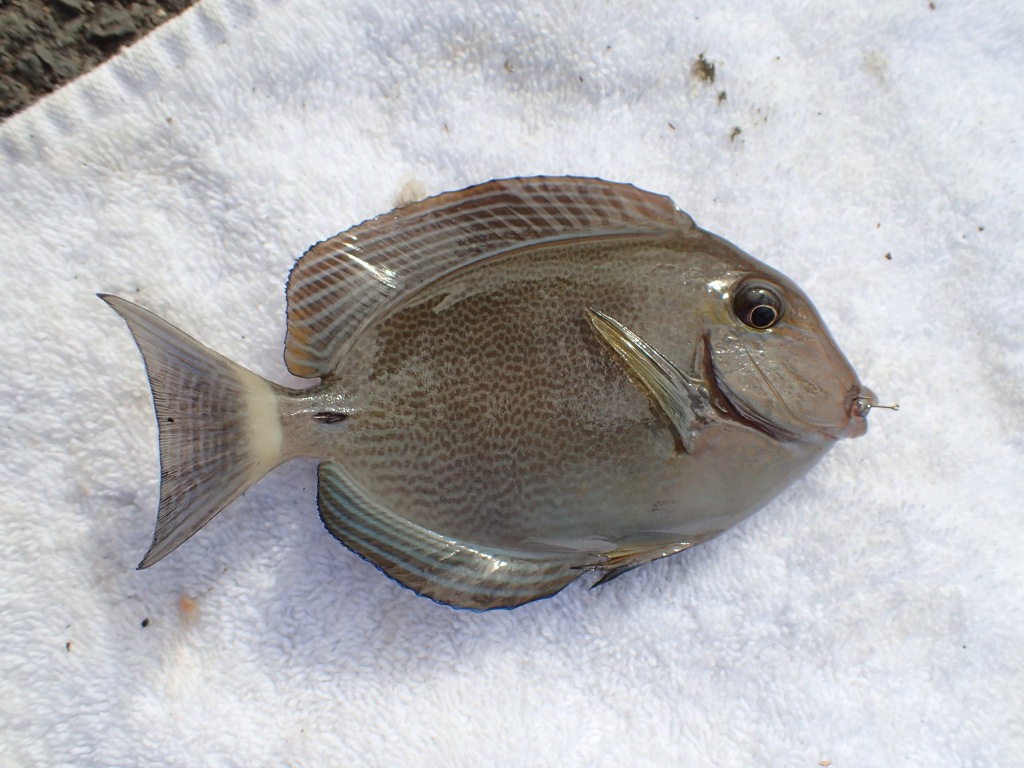 In their midst was a gorgeous common parrotfish.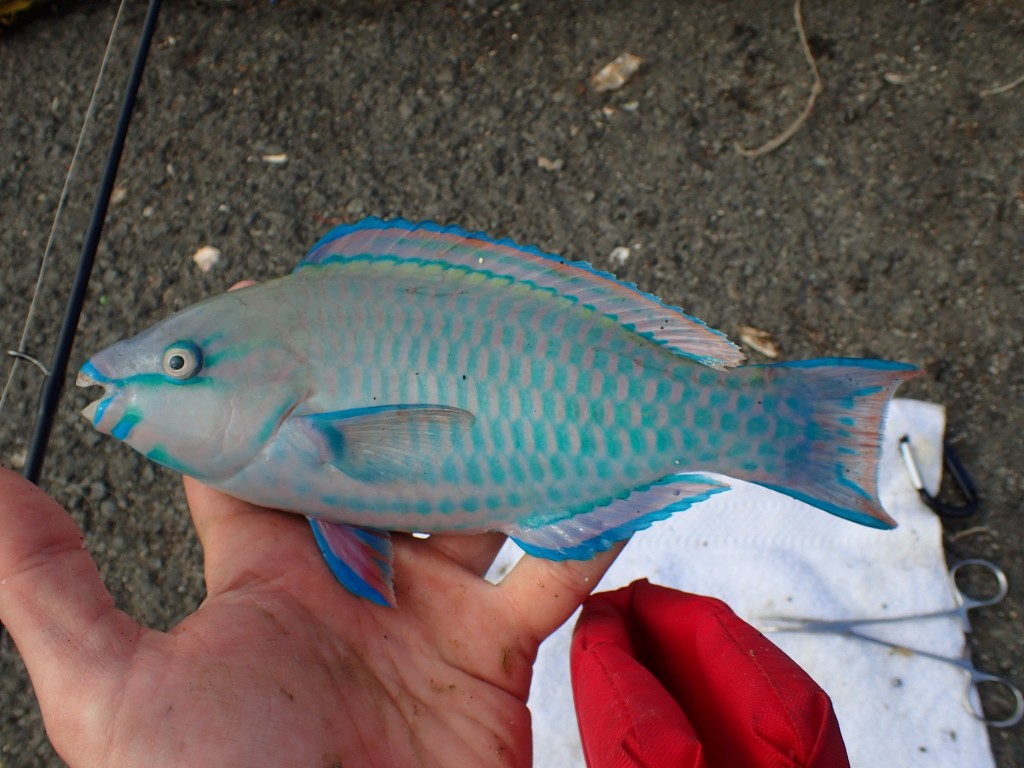 Ken secured a sail-fin tang, a fish that had been taunting us with their presence for a while.  I spent the remaining daylight hours trying to entice one and had one break off and another come unhooked at the surface.  Obsession, frustration, and Hawaii's signature short bites all mixed together into one frenzied pursuit that left me empty-handed.  I'd get my revenge.
Ken left and returned with a defeated undulated moray, which was our first eel of the trip and this opened a whole new can of worms… errr… eels.  For the first time, I saw that they could be successfully pried from their rocky homes.  Eel shenanigans would reach their high point on the Big Island.
3 new species for me today and we had some sightseeing planned the next day.