Part 3:  The bumbling concludes
The next day we hit the pier again before our hotel check-out.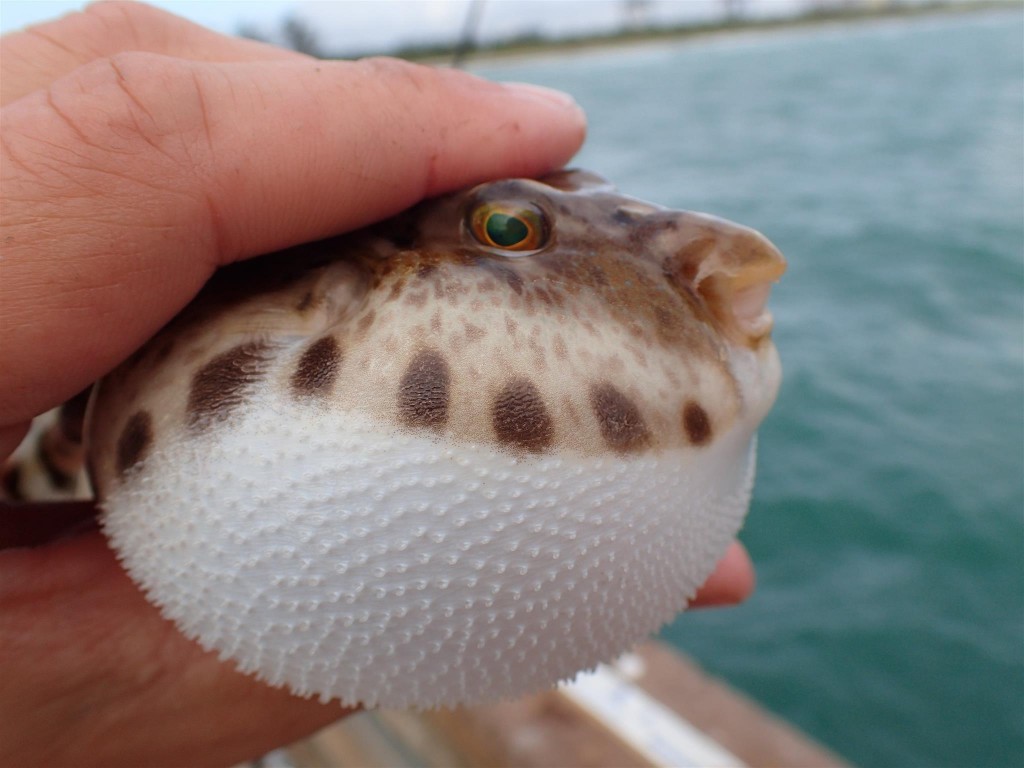 I finally got a better picture of a planehead filefish.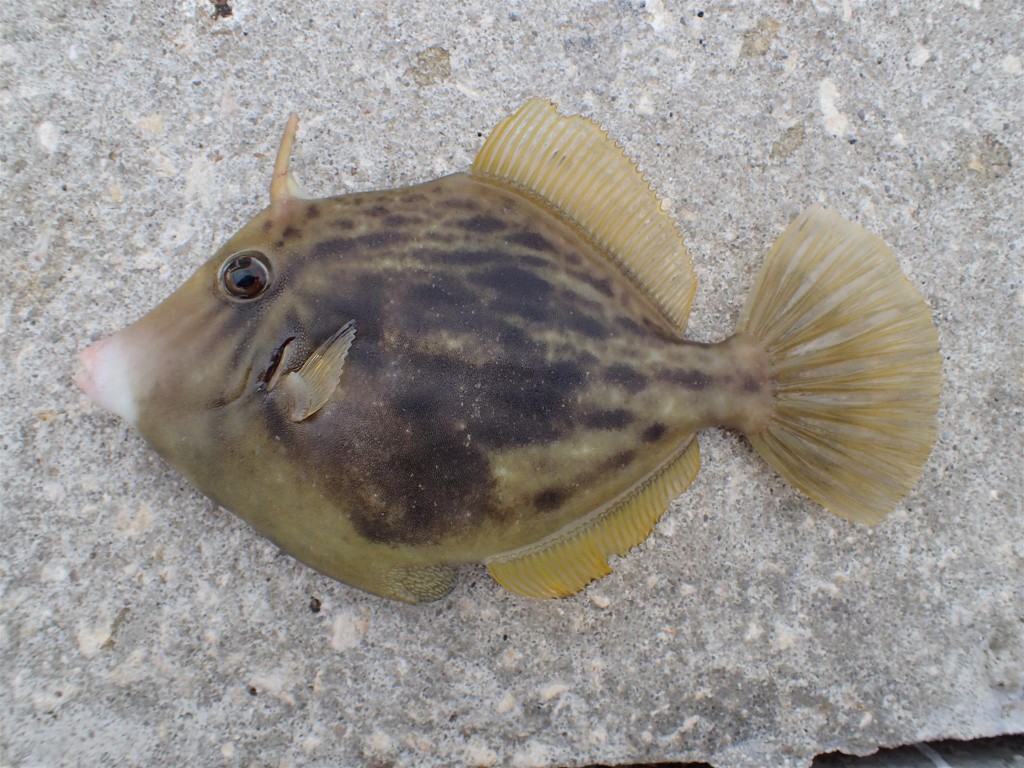 After lunch and a group picture it was time to part ways with Elijah.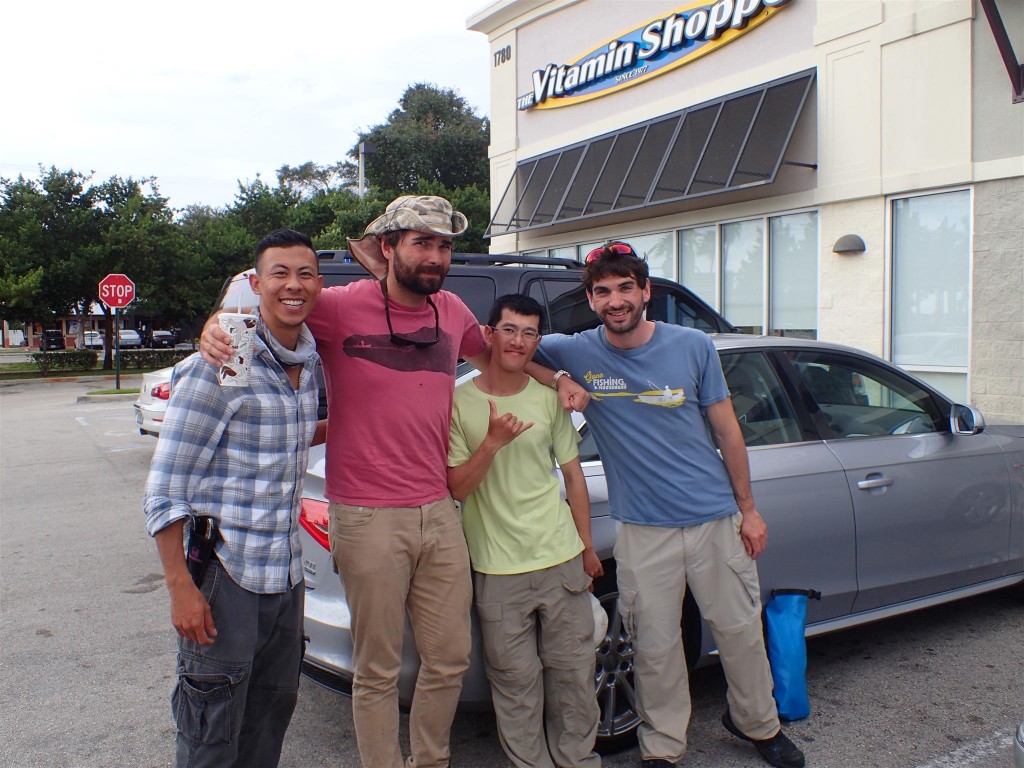 Bartek discovered he had bought the wrong hooks…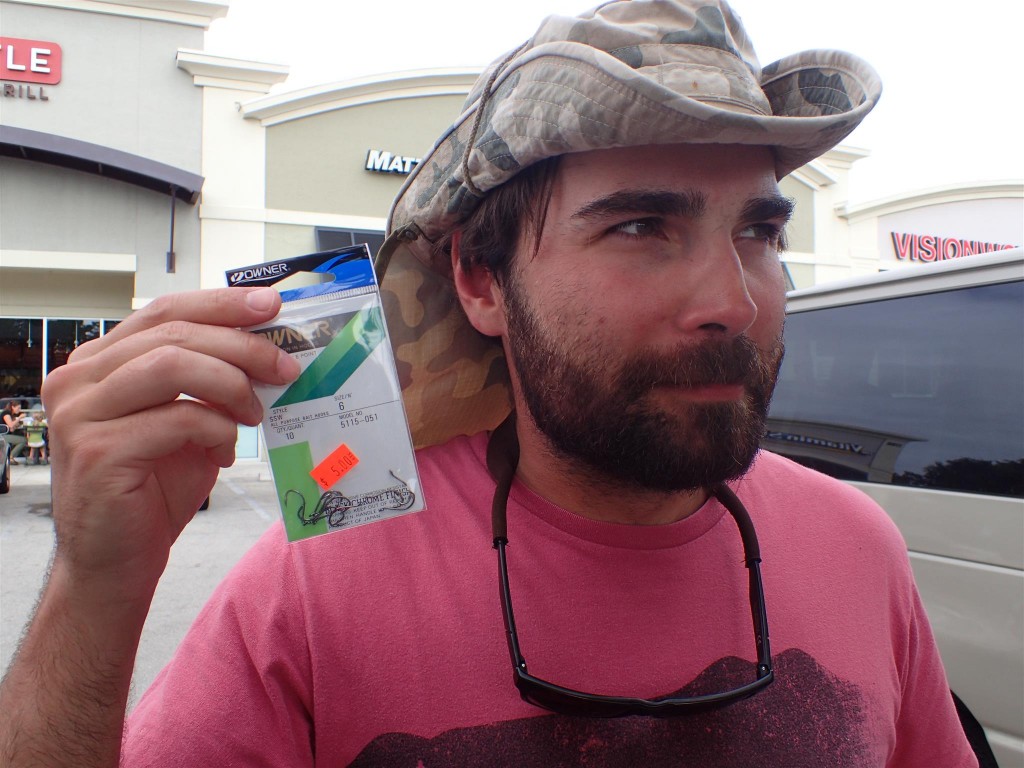 …but somehow it didn't stop him from catching two angelfish right under my nose at our next spot!  It was a boxing day clear-out on these angelfish, and Ken even got a piece of them!   Frustrated I was, for I was angel-less.
I did catch a new species of grunt after Ken pointed them out to me.  To my untrained eye, they were easy to confuse with the numerous tomtate grunts.
Smallmouth grunt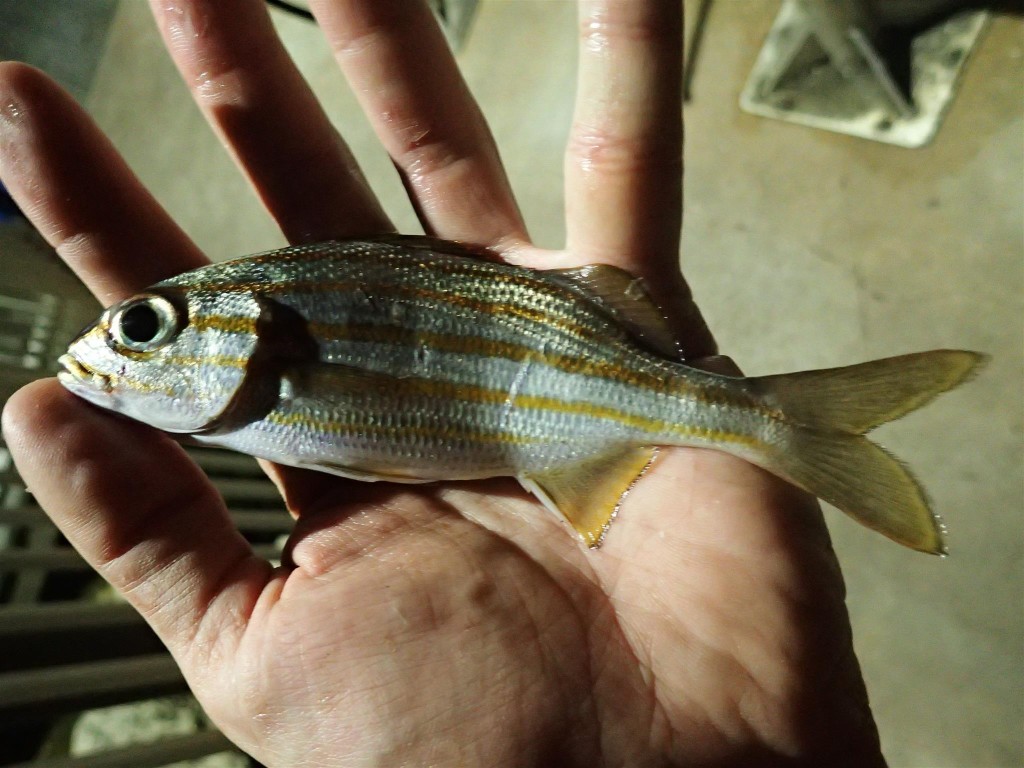 In my defense, here's a tomtate grunt for comparison…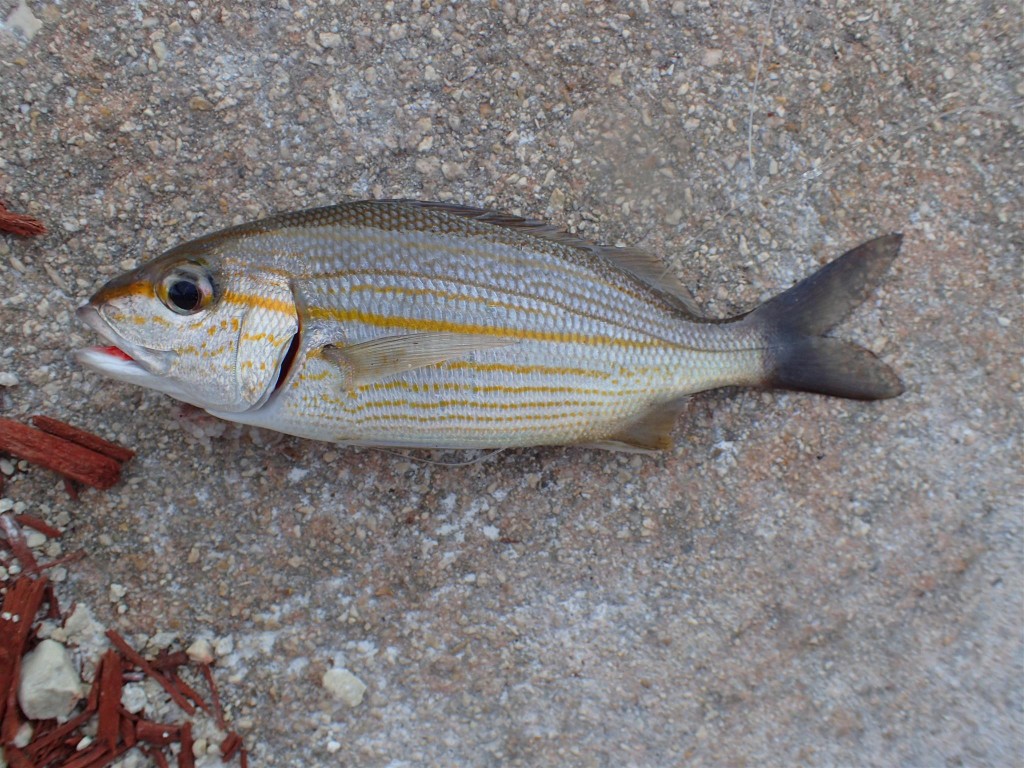 I also found an Irish mojarra.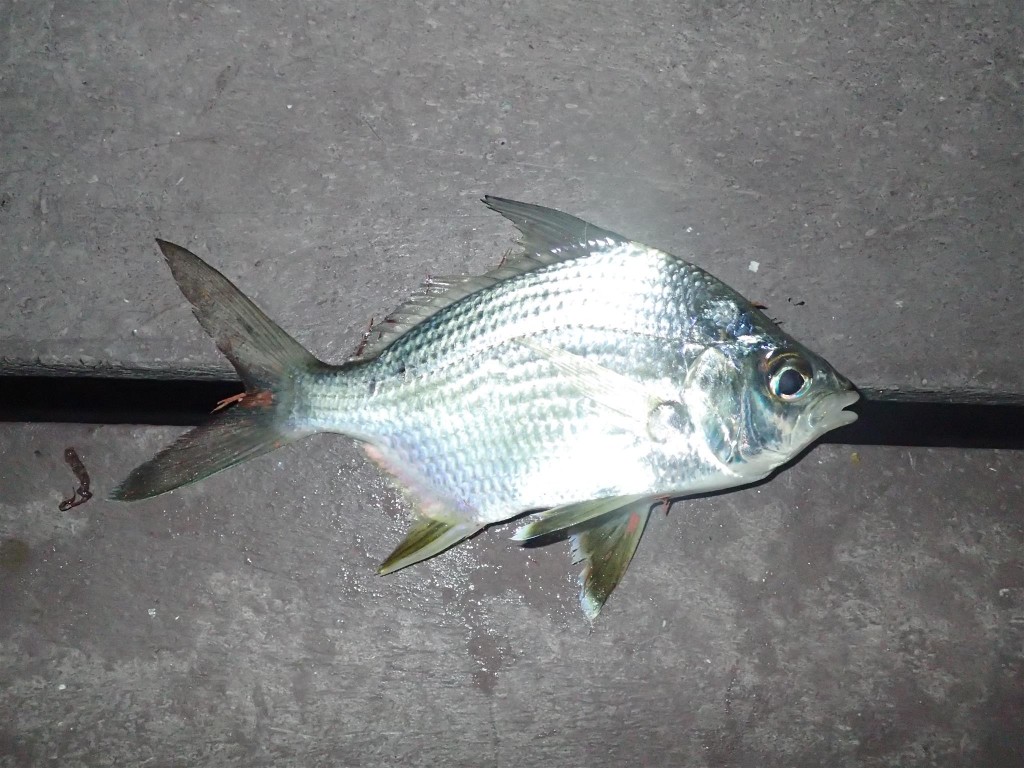 As night fell, I spotted a pair of anglers throwing big bucktails for snook.  I joined them with some plugs and swimbaits, but none of us hooked up.  While I fished, I had a bait soaking by the fish cleaning station in hopes of connecting with a big ray.  At one point I thought my line had drifted and I had a fish on, but I had snagged a piece of trash in the current.  Tumbleweed fishing at its finest.
The next day was our last in paradise.  We began our drive north in the morning and stopped not far from the Kennedy Space Center in search of redfish.  Before trying the mangroves for redfish, we stocked up on fiddler crabs and hit some bridge pilings in search of sheepshead.   Bartek and I weren't getting any bites, but Ken encouraged us to fish on and fish deeper, suggesting a sliding egg sinker rig instead of the light split shots we had been using.
I noticed the size of hook that the tackle shop had recommended didn't seem appropriate for the size of the baits they had sold us.  After some downsizing and following Ken's advice, I finally had a sheepshead of my own!
Sheepshead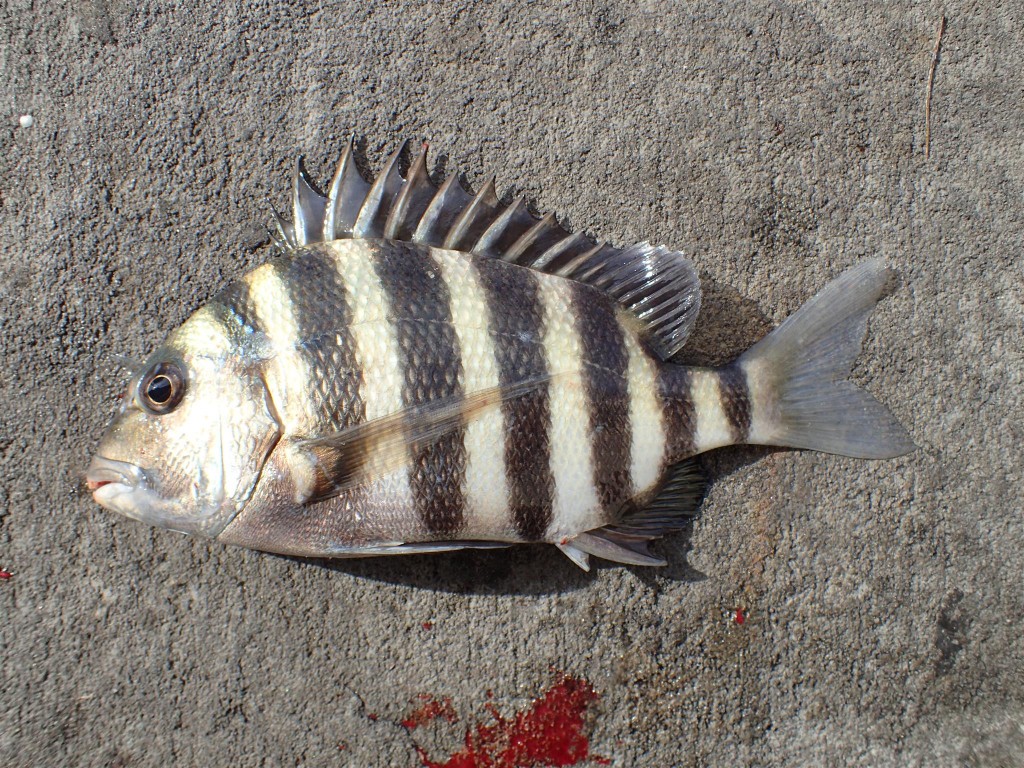 .. and their cool teeth!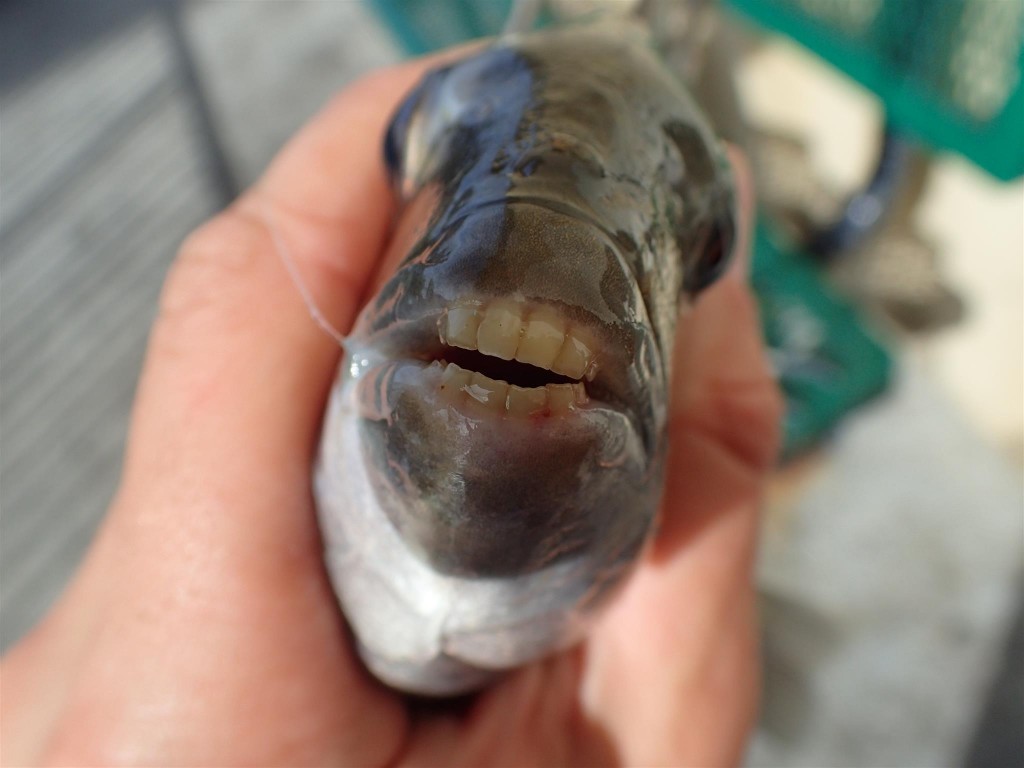 As I fished around the area I spotted a sort of puffer swimming near the surface.  After it refused my bait I reached in to try and grab it by hand but it slipped away.
Our last stop was a wild, brackish mangrove area.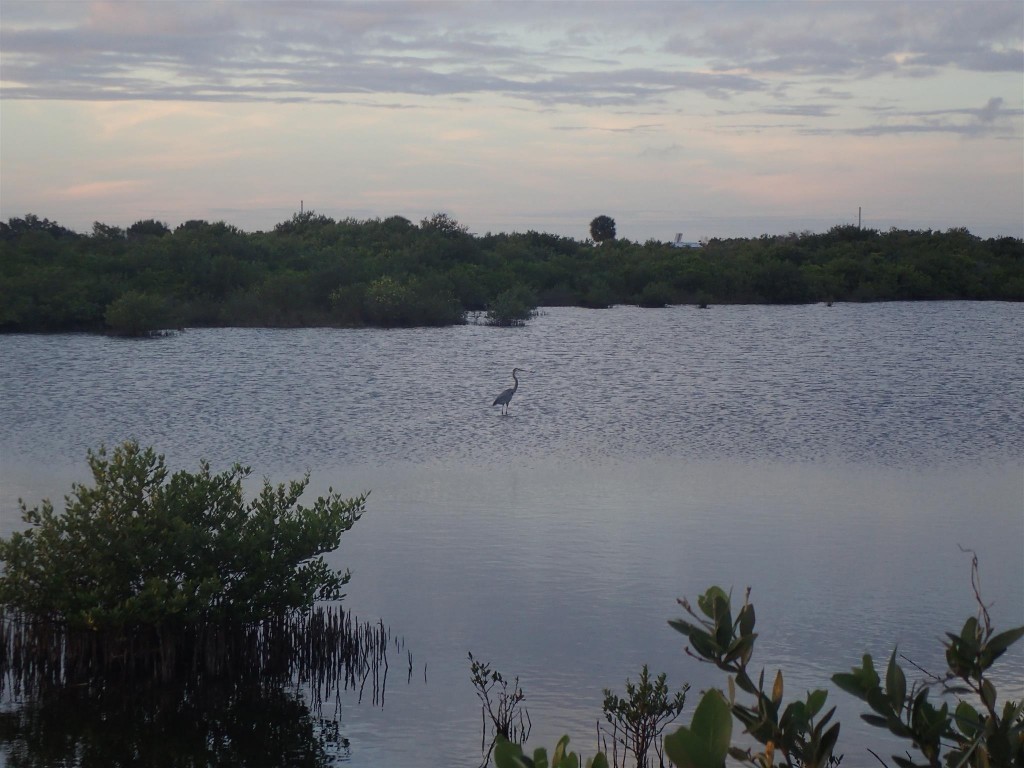 We were treated to a pod of dolphins moving through the area.
Bartek struck first with a gorgeous black drum and we both couldn't get enough of the strange bongo-like sounds it was making.
I caught a catfish and wasn't sure if it was a new species for me or not.  Luckily, I took a picture of one of them, because it turns out I had not photographed this species before despite catching one on our last trip.
Hardhead sea catfish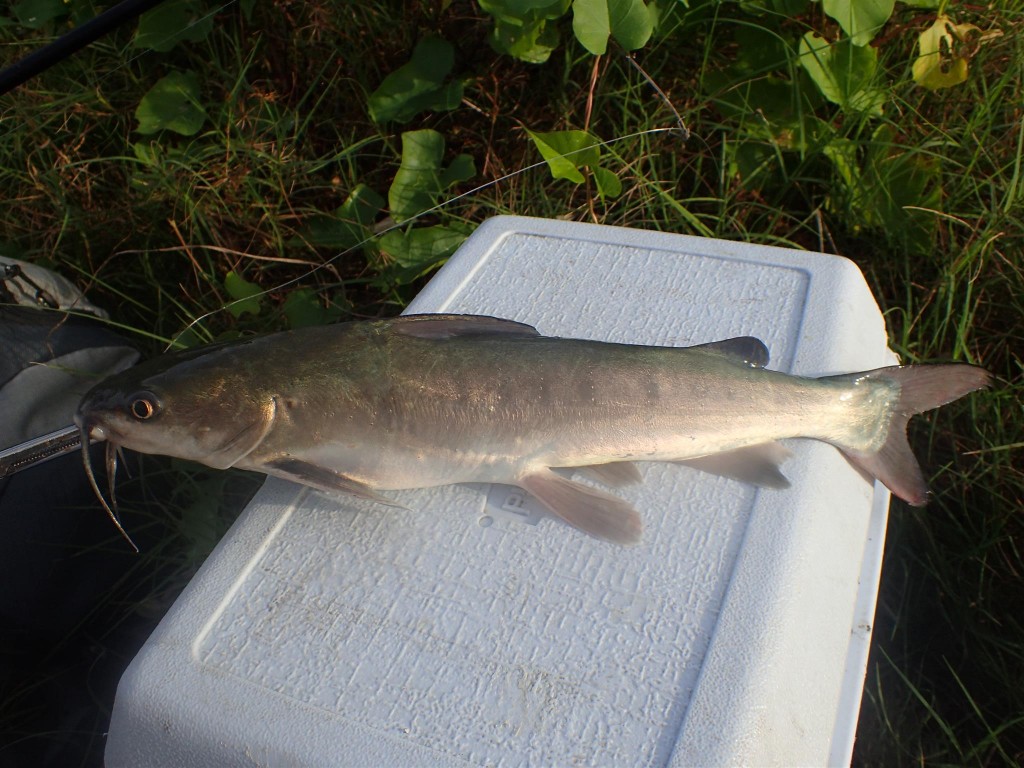 We fished on, but I only caught more catfish.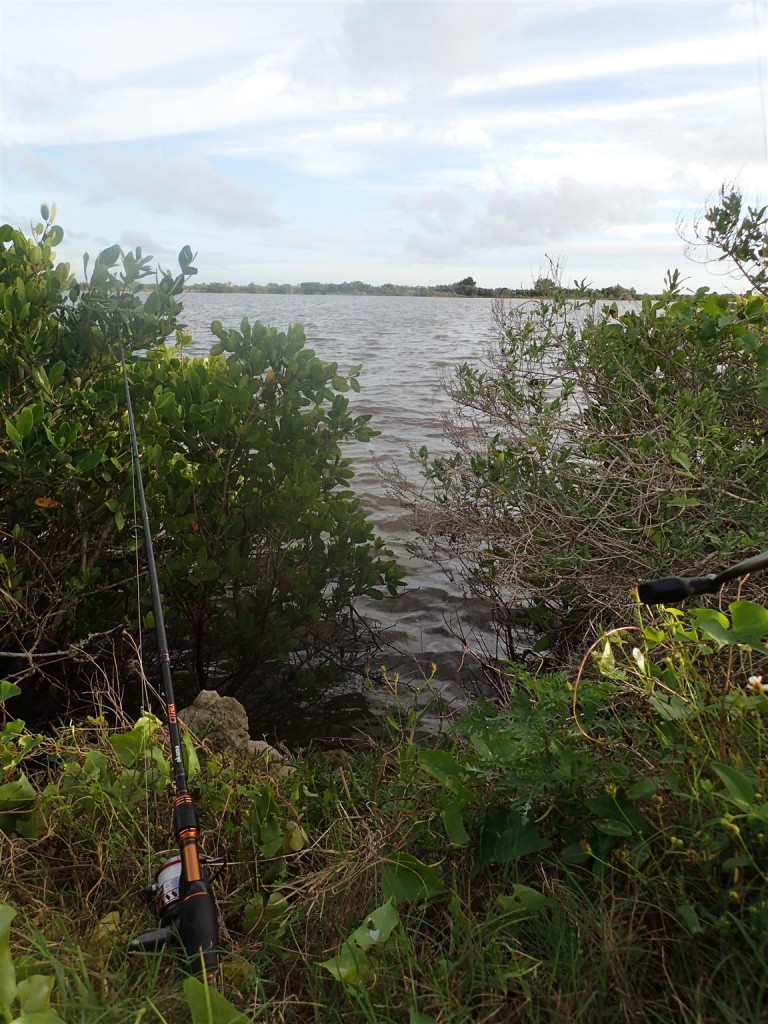 As night fell, Ken caught a new species of stingray, but the mosquitoes had become unbearable and it was time to go.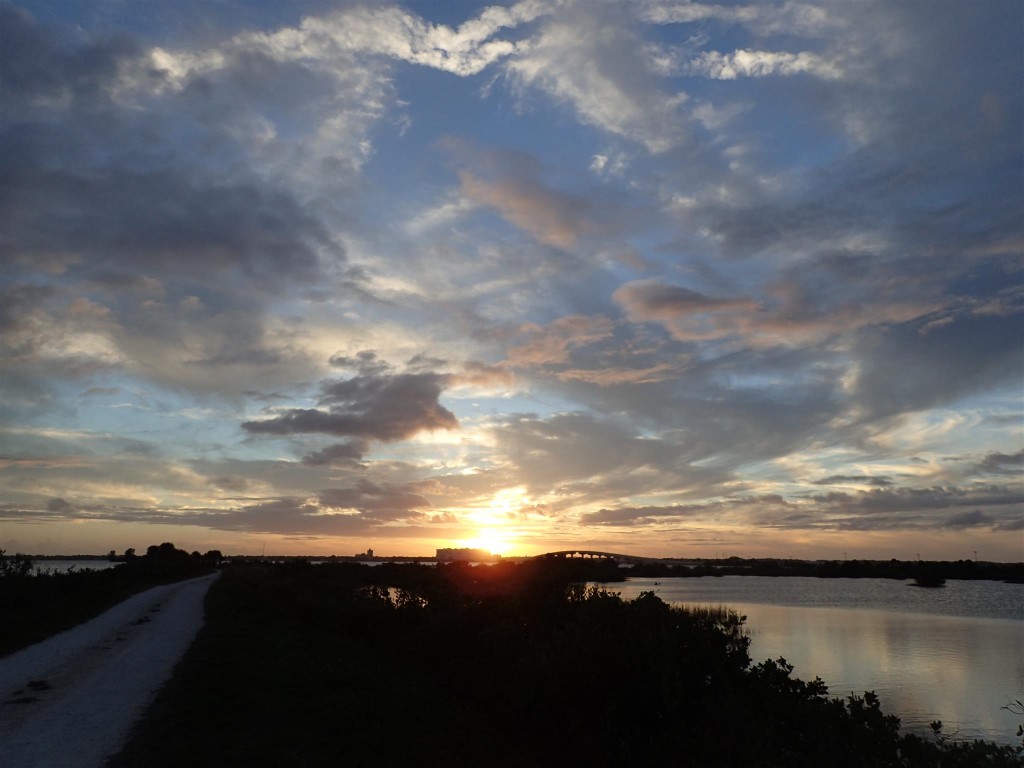 While I did add 8 new species to the life list this trip, it also opened two big chapters for me.  Notably, I want my revenge on the hundred or so tarpon (sea blings) that ignored our baits all night.  Then there are the angelfish which made appearances on everyone else's hooks but mine.  I'll be back for you two… armed with this new hat I found at a truck stop…
Tarpon and angelfish beware!