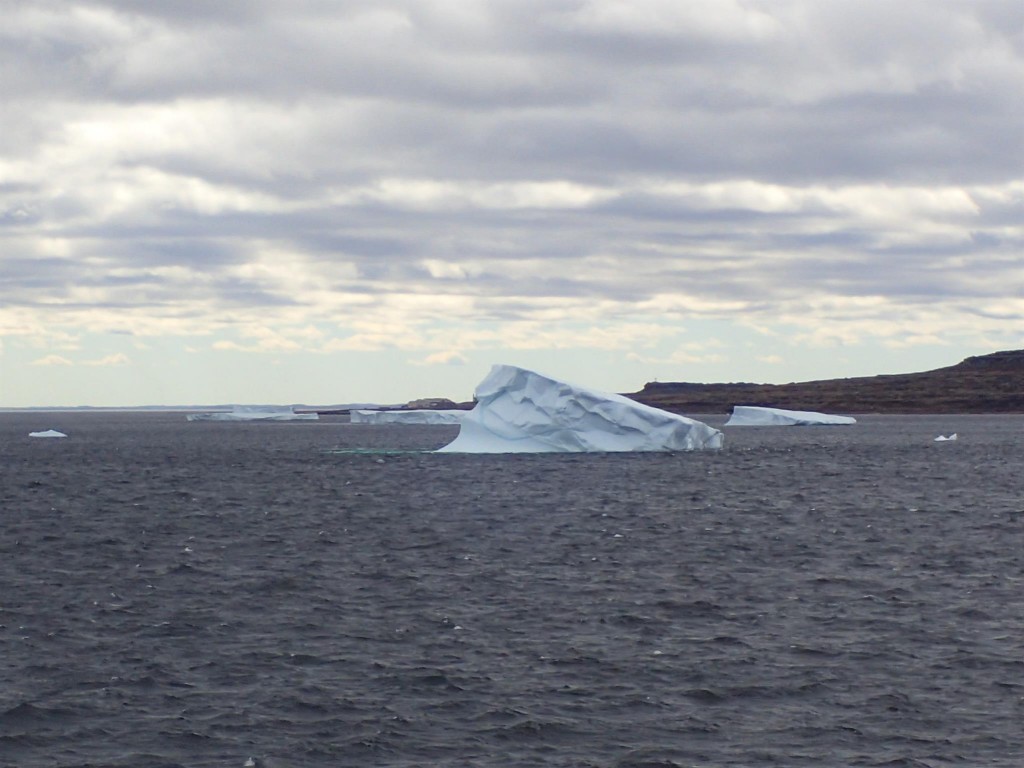 As the ferry motored its way out of Saint Barbe, on-route to Blanc Sablon, Quebec, I stood in line at the food stand for some lunch.
"You doing some fishing?", the guy next to me asked.
I chuckled and asked him how he had figured that out, assuming he had simply smelled me.  He replied that he had seen my fishing rods in my car.  Duh.  I didn't smell that bad.
We started chatting, and he dropped the two words arctic char.  He explained they were on his bucket list.  He said that natives would take people out for them from Cartwright Bay in Labrador, which was about an eight hour drive north from Blanc Sablon where the ferry was headed.  He said he'd love to go there some day and try for them.
Then something clicked.  While I was planning this trip, I had made acquaintance with a fishing guide in Labrador to get the lay of the land.  The consensus was that there wasn't much in the saltwater and the Atlantic salmon weren't running yet, but I hadn't asked him about arctic char.    After getting my food and parting ways with the helpful stranger, I immediately gave my acquaintance a call.  He put me in touch with an elderly gentleman who was a slightly less unreasonable distance away than Cartwright Bay.  This helpful fellow asked me to call him back in an hour, as he needed some time to call around.
As the ferry neared Blanc Sablon, I felt a great weight of uncertainty.  I had initially planned to drive 40 minutes to Red Bay and back to return to Newfoundland tomorrow at 8am.  I made a quick reservation for the day after at 8am as well, just in case this elderly gentleman had something in the cards for me.
As the ferry docked, I was treated to icebergs, minke whales, and absolutely no cell phone reception.  The first rays of sunshine peered through the clouds that had carpeted the sky for my trip thus far.
All I could do was drive on a prayer.  There was only one direction to go anyways… north…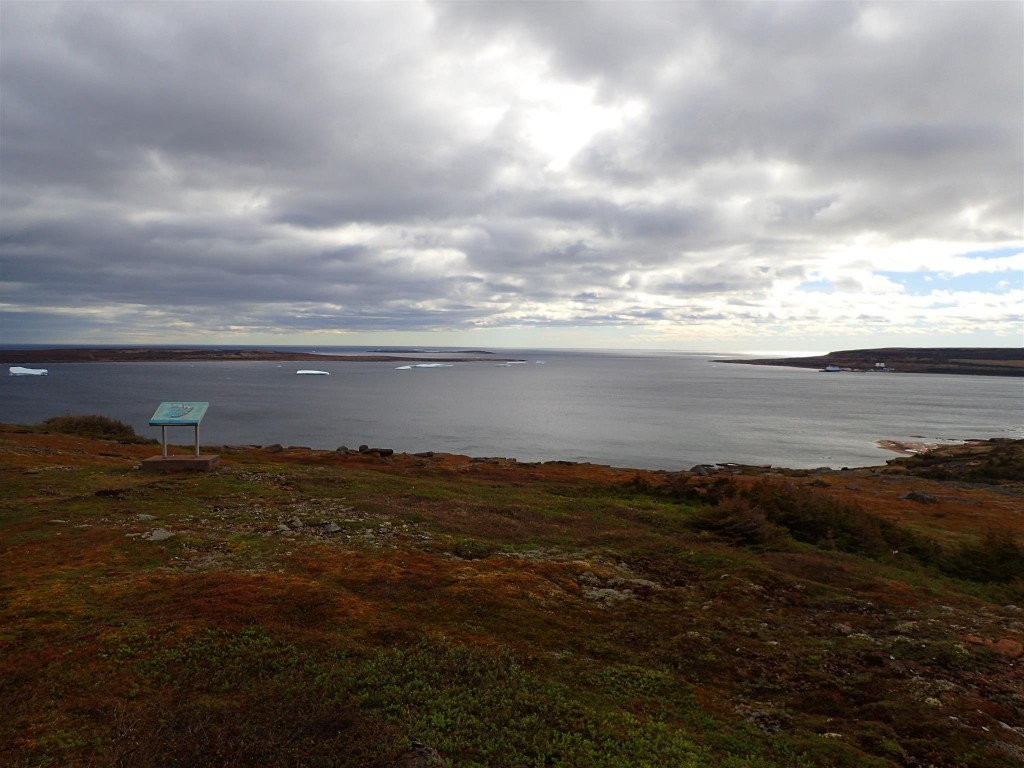 I eventually intercepted some cell phone signal in a small town and realized I had received a voicemail from the brother-in-law of this elderly gentleman.  He had invited me out fishing tomorrow, and he was only four hours away.  I called him back to find his boat wasn't ready to put in the water, but we could fish from shore for trout and char.  He said it was mostly trout caught from shore, but he'd see if he could find someone else to take me out on a boat tomorrow and to call him tomorrow morning when I was in town.  That's all I had to go on, but it was better than nothing!
I had some spots to fish marked down along my route to Red Bay, but now I was going much, much further.  I didn't have time to fish them all, so I chose the best-looking one.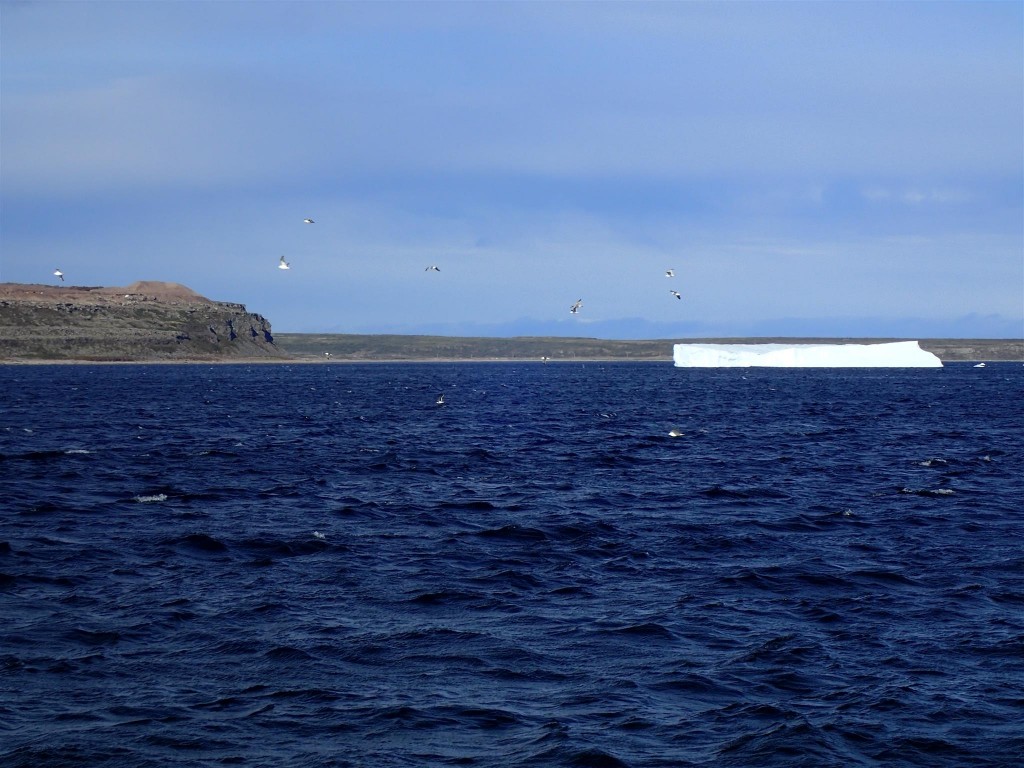 Greenland cod and shorthorn sculpin.  Who would have guessed?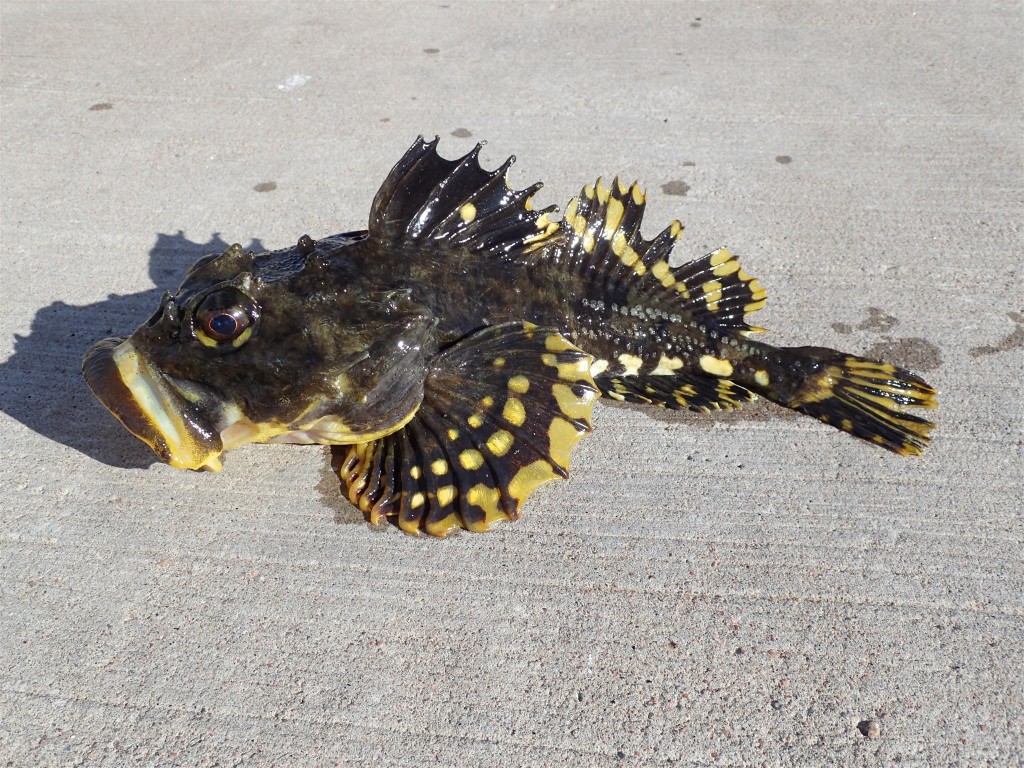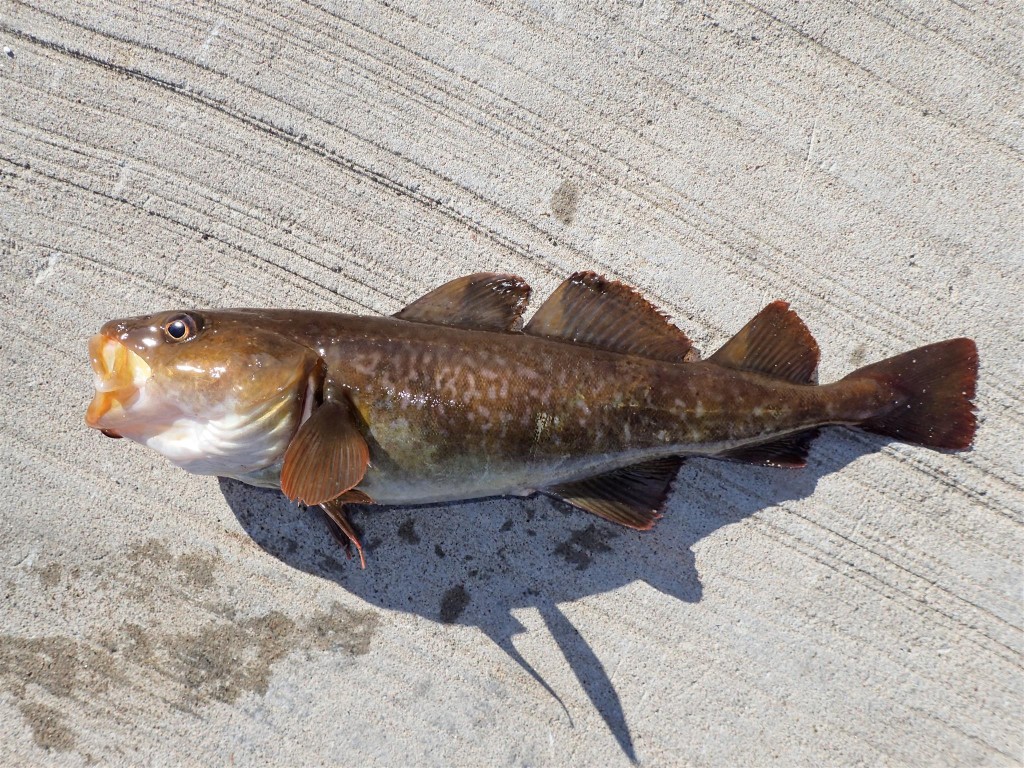 Some locals stopped by to chat about sea-run trout fishing and suggested a spot for me.  I drove past for a picture, but had a bit of driving ahead of me yet.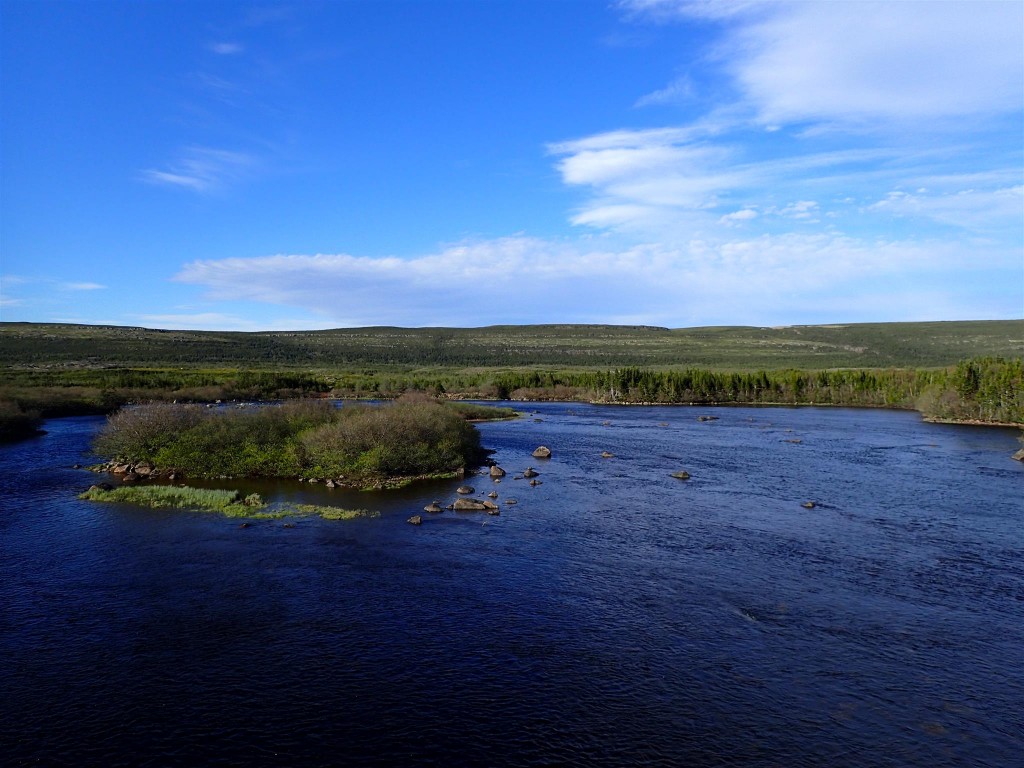 I had thought Newfoundland to be beautiful in ways I had never imagined.  Labrador treated me just the same.  Icebergs dotted the ocean in the distance.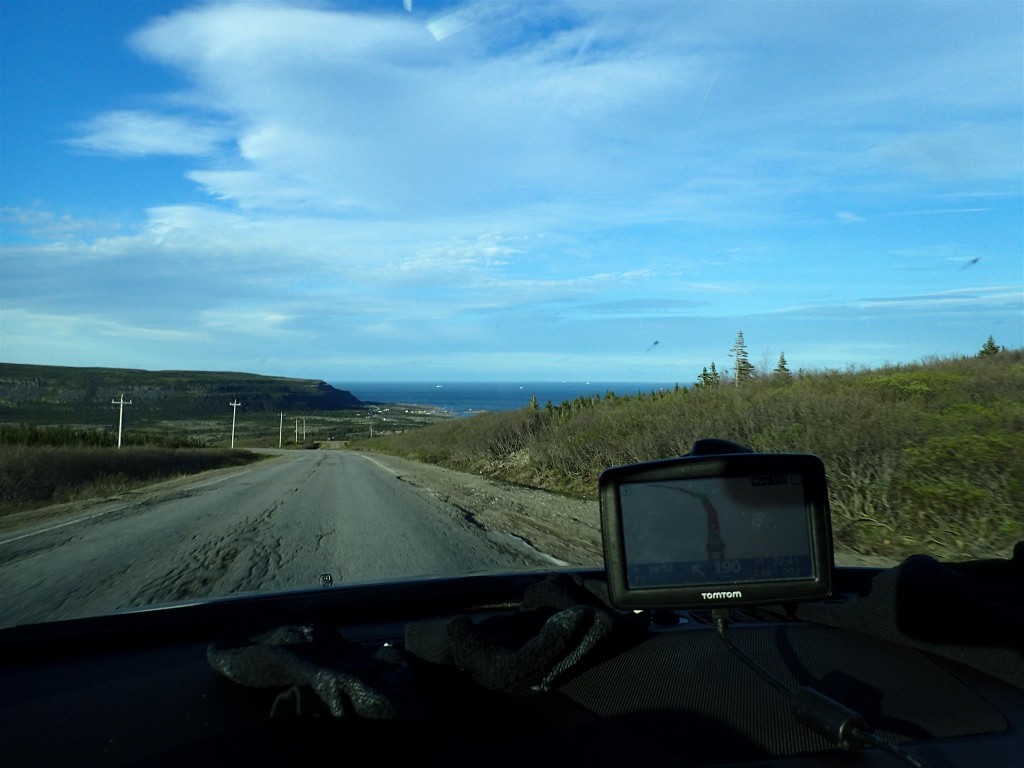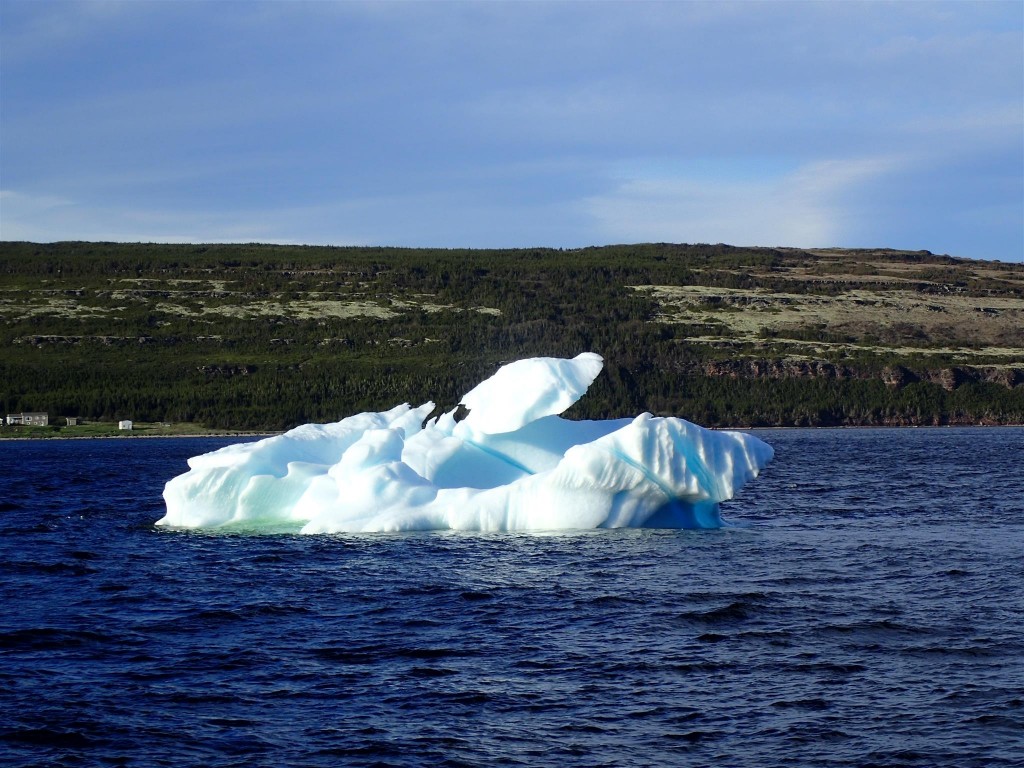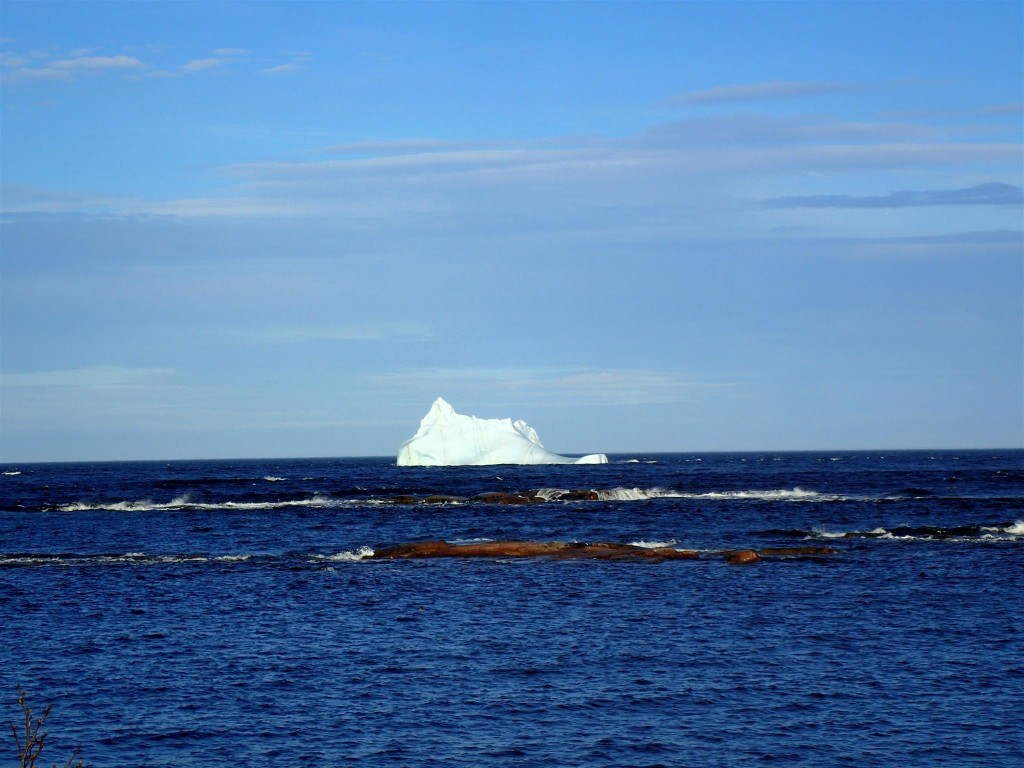 As I drove, I passed a small coffee shop and decided to stock up.  I dropped the name of the town where I was headed and asked for directions.  The lady said "When you get to Red Bay there will be a dirt road on the left with lights and gate, if it's open you can drive on through". .  As I flipped my car into reverse, I should have taken a picture of the rear-view camera screen.  Potholes and more potholes, and we were still in the populated area.   This was going to be fun.
On-route to Red Bay.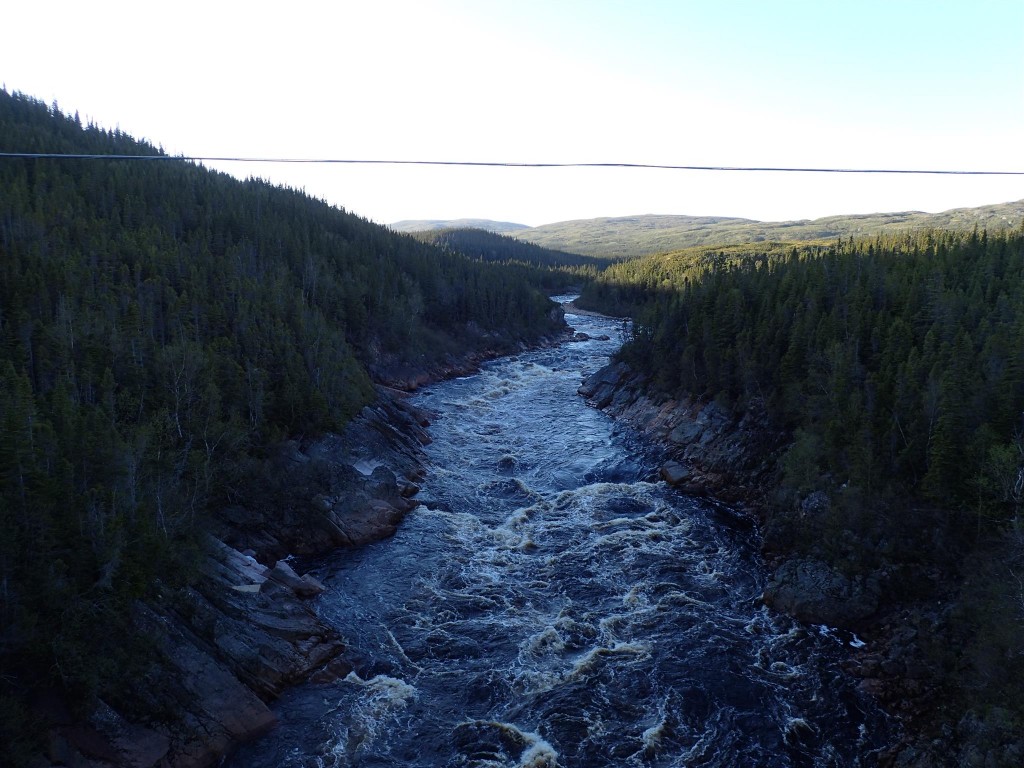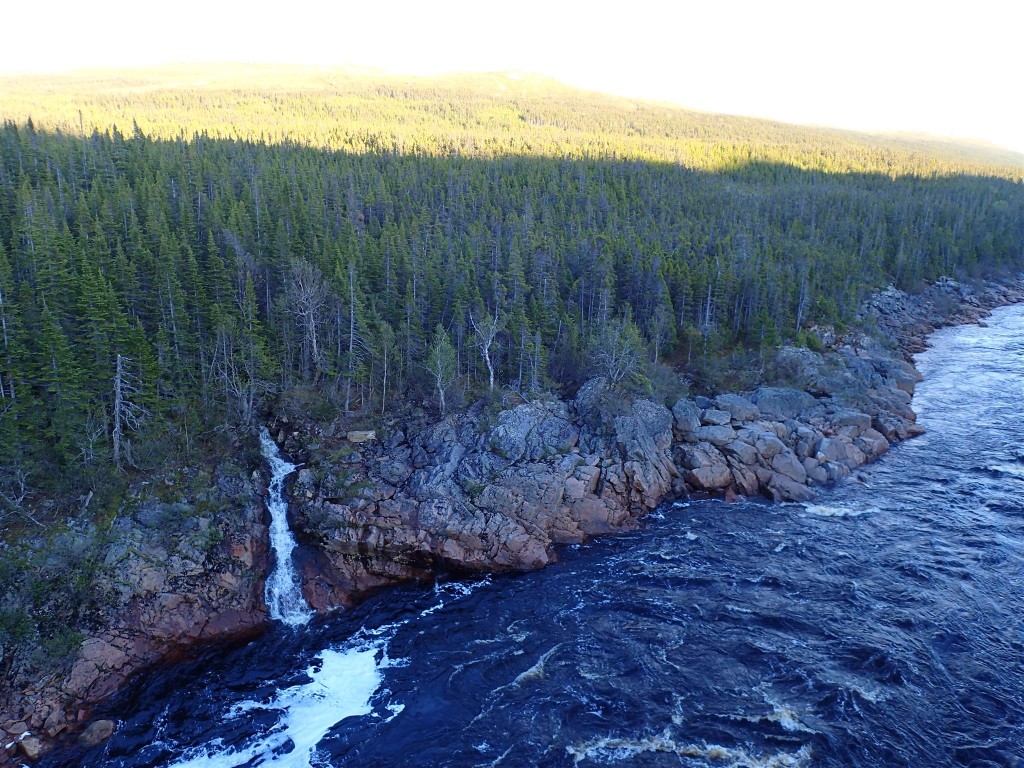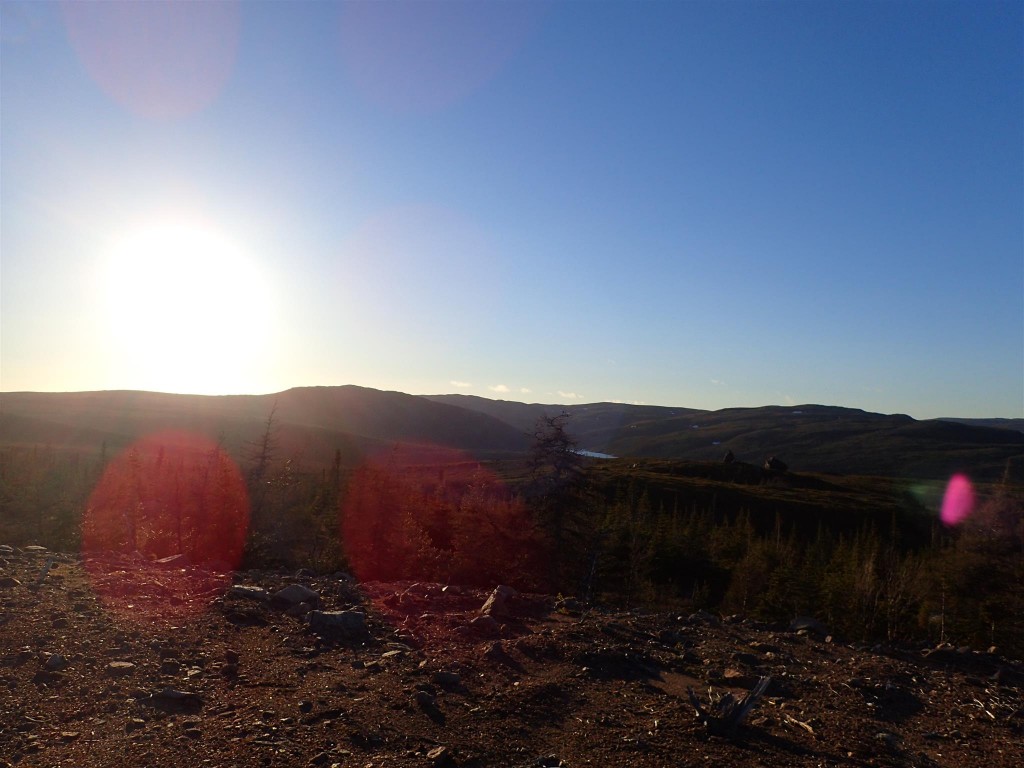 I was simply overwhelmed by the rugged beauty.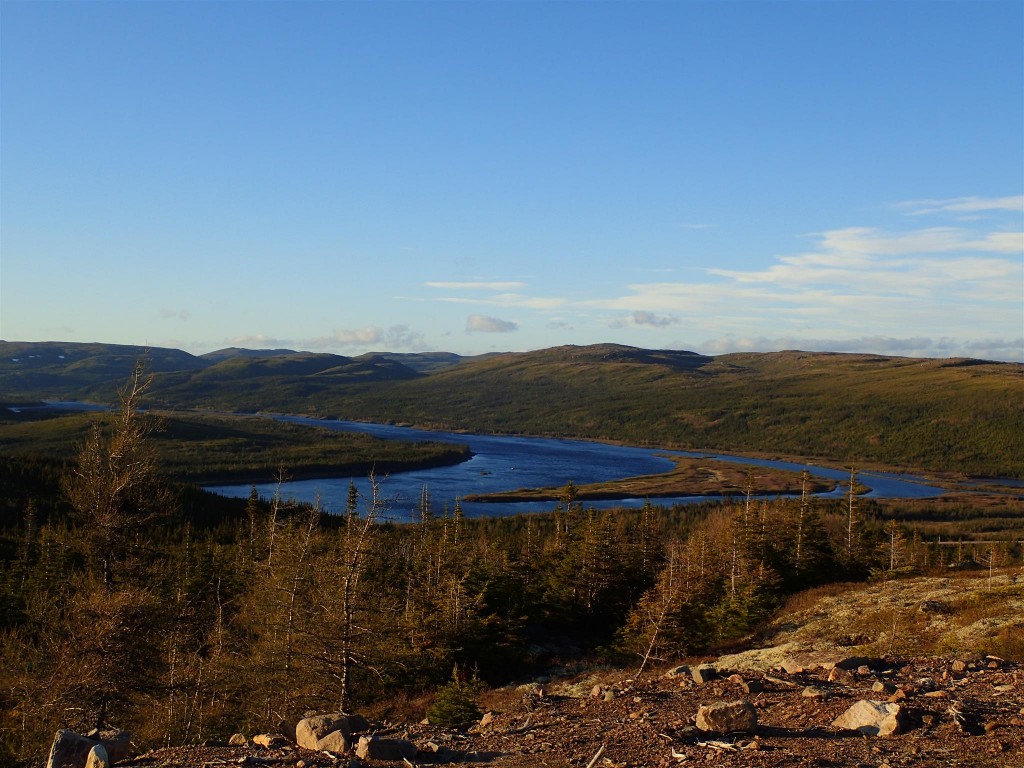 Finally, I reached the sign that the lady had mentioned: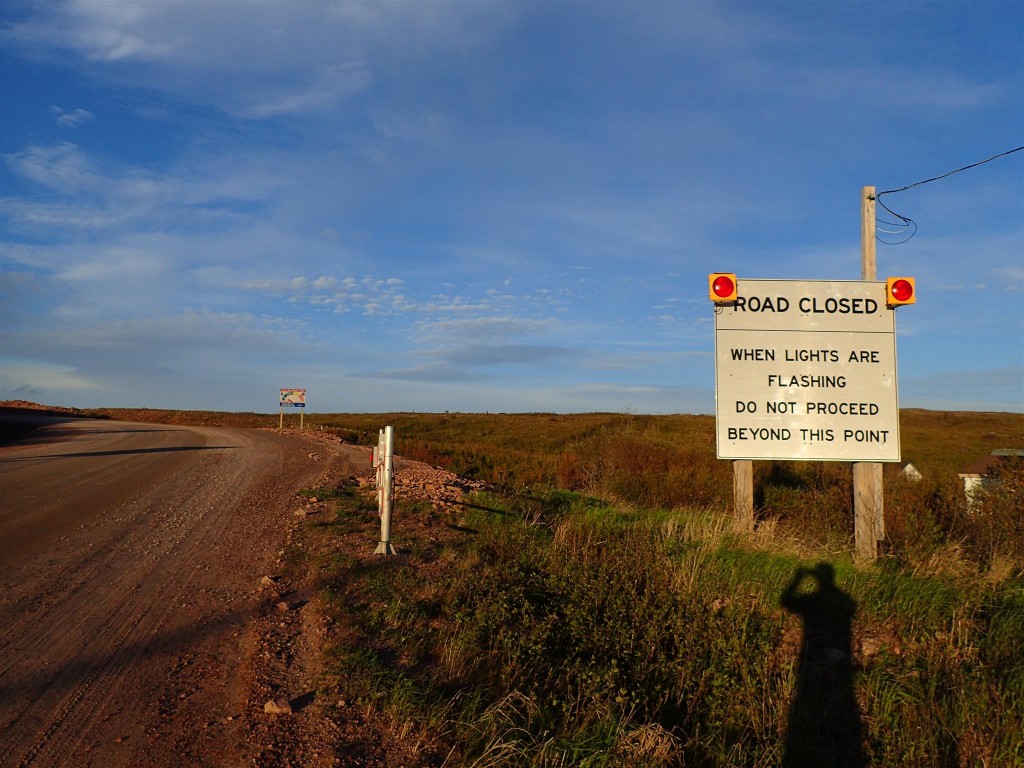 The gate was open…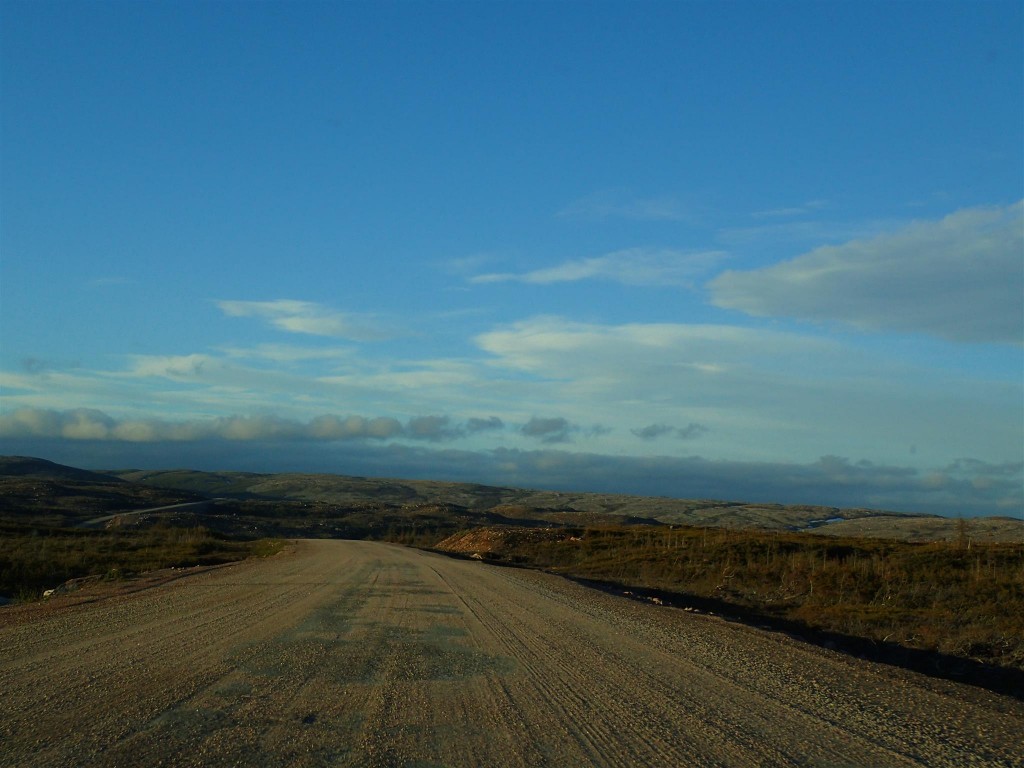 I was in the right place.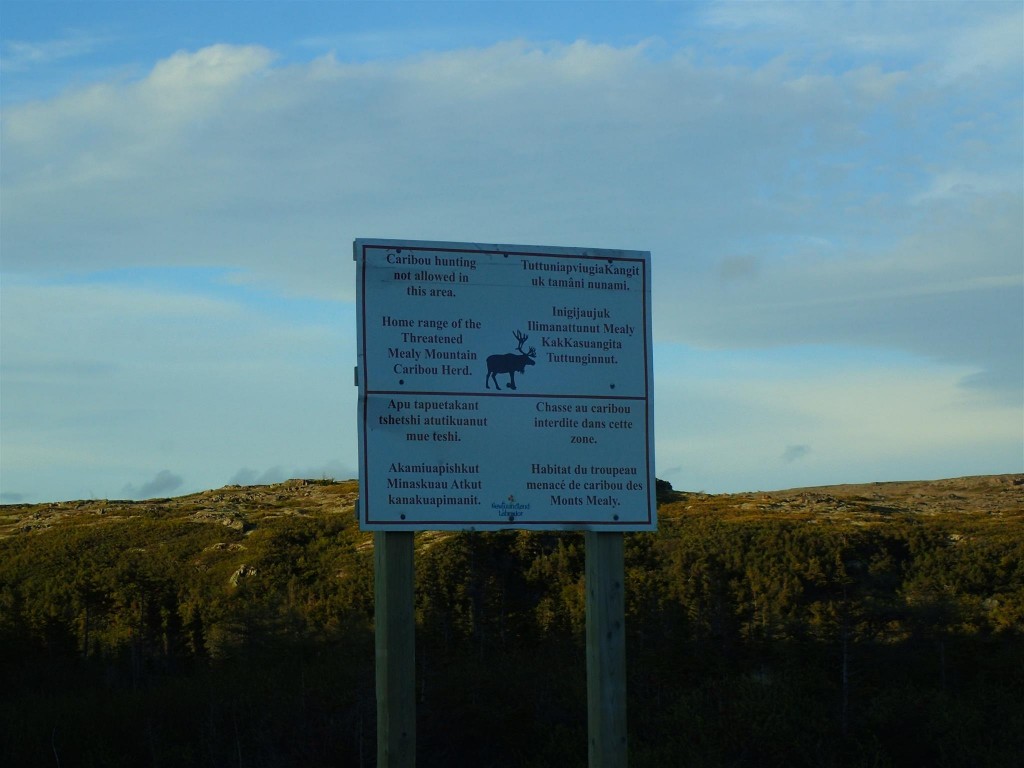 What followed was the most incredible drive I have ever taken.  Who knew I'd find it up in Labrador, driving on the faint hopes of an arctic char.
As I drove deeper into the wilderness, I thought about how I hadn't seen much wildlife yet on my trip.  I had seen two moose walking on the road the previous evening as I drove to Saint Anthony, but that was about it.  I also thought about how I'd rather not see any wildlife than see it through my windshield (literally).
Like clockwork, I spotted a brown muzzle out of the corner of my eye and turned the car around.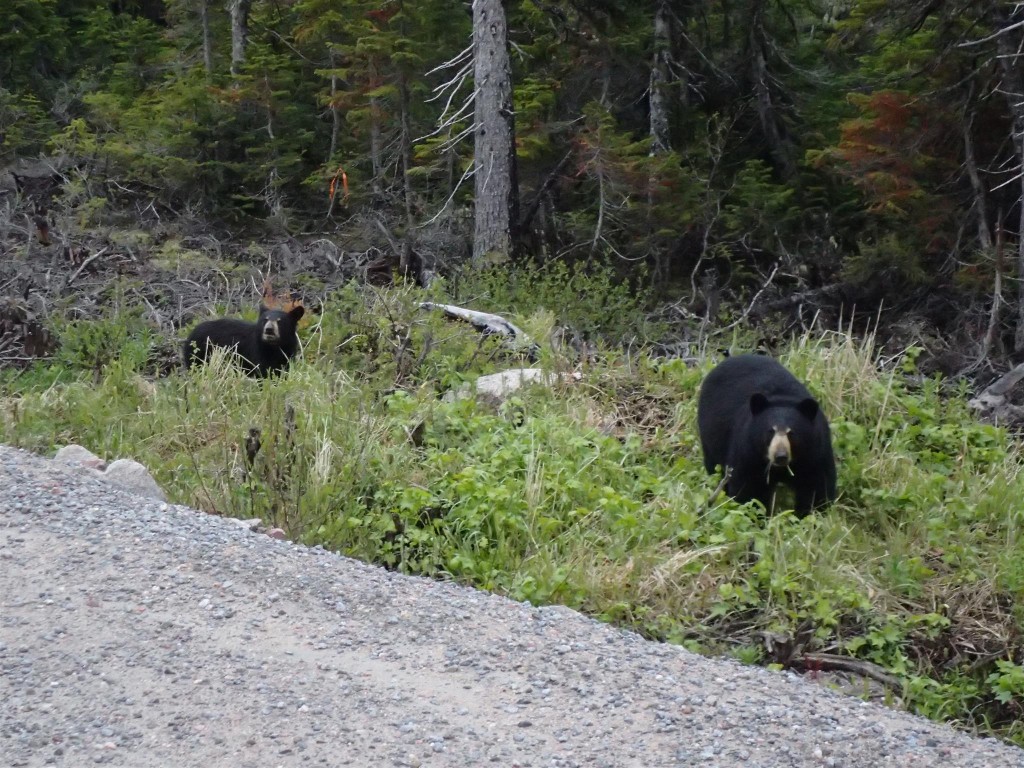 Momma bear came right up to the car for a closer look.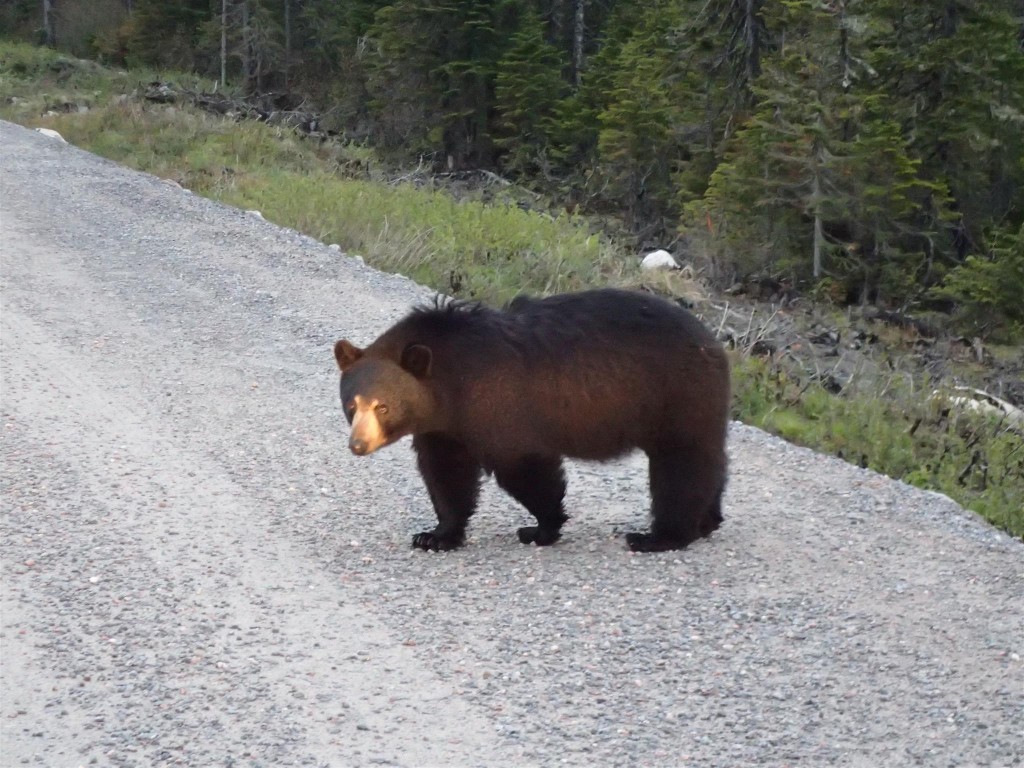 And cub followed…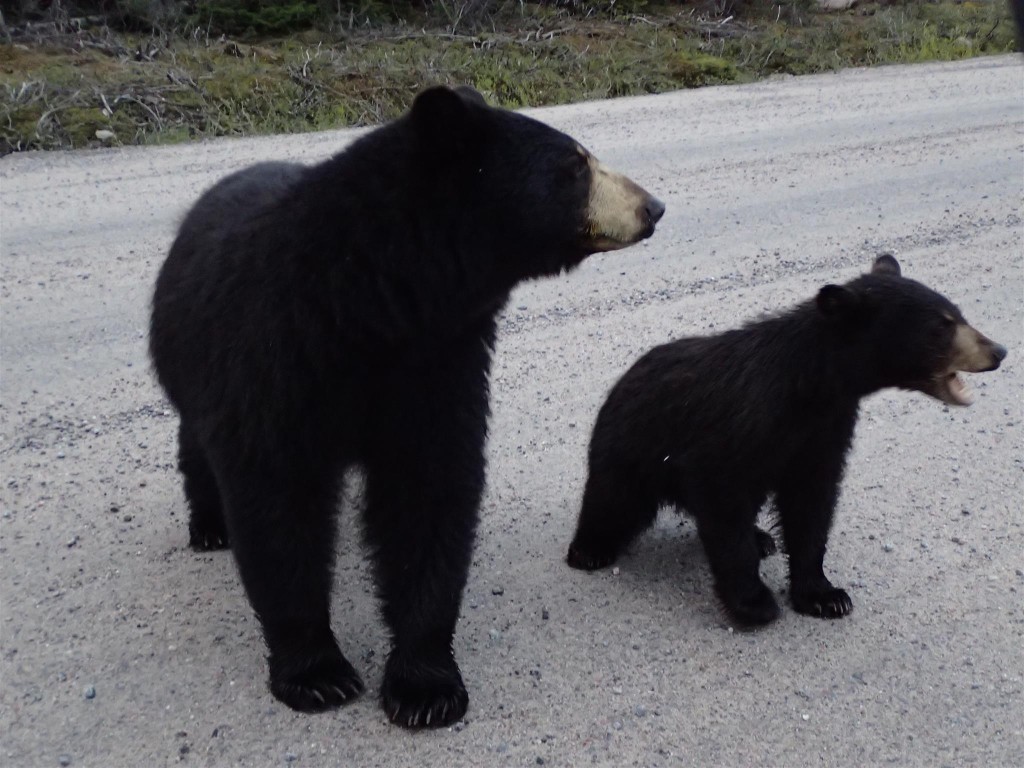 They were looking for handouts. I rolled down my window and chatted with them for a bit while the cub played in my headlights.  They wanted to get closer, but they'd shrink down and cower as they did.  What a day.
Artic char to come or not, the journey had been the destination.
It was the middle of June, 3 degrees Celsius, monstrously windy, and twilight lingered in the middle of the night.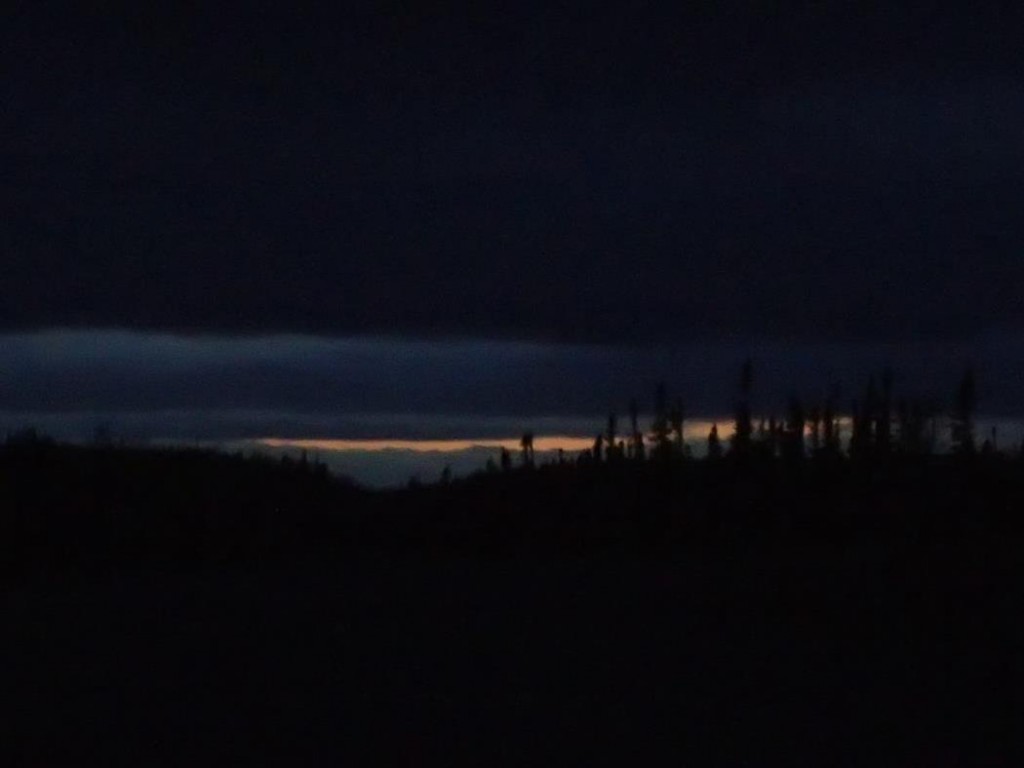 I finally arrived at my destination town to find a complete lack of cell phone reception.  As I drove around looking for a spot to fish, I found a pay phone… which ended up being the only one in town that nobody else seemed to know about.  How I found the only hidden pay phone in town while randomly searching for a fishing spot is beyond me.  One thing simply led to another on this trip.
I started casting a glowing spoon out into the cold, windy night and found some beautiful, purple-tinged Greenland cod at the base of the pier.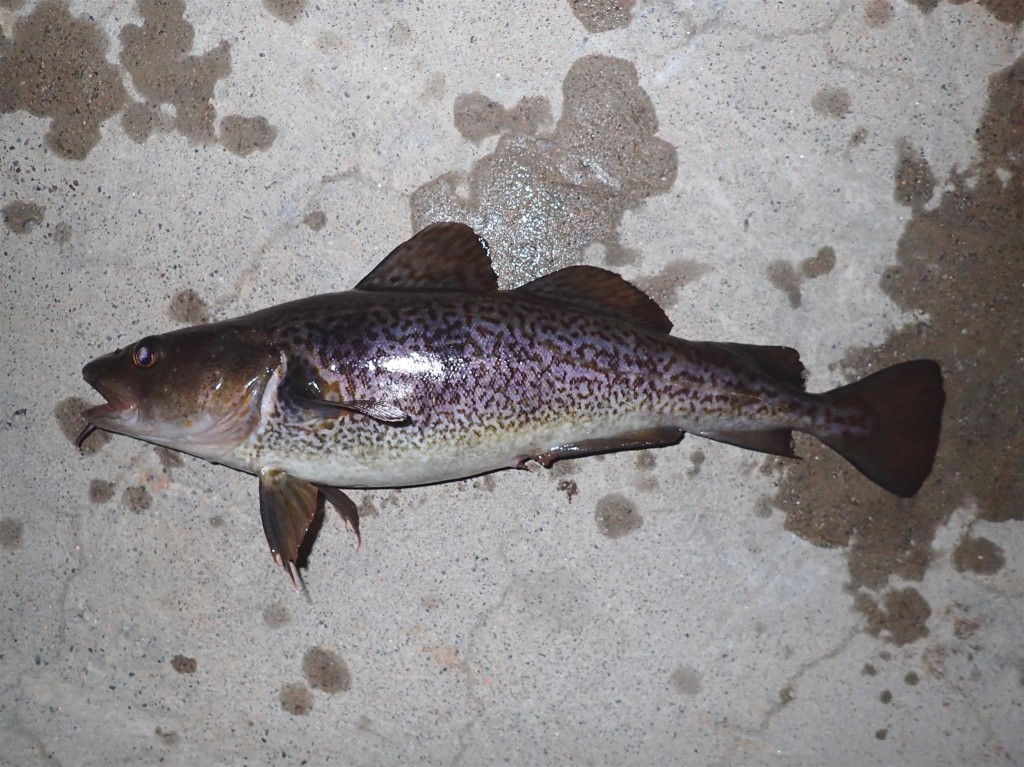 Cold, tired, and exhausted I crawled into my sleeping bag and set my alarm.  I had a call to make in the morning.