With the salmon just beginning to make their appearance at Lake Ontario's tributary mouths, I made one more camping trip to Georgian Bay before I would be swept away by salmon fever. Things began exactly as they did on my previous trip and I had camp set up by nightfall.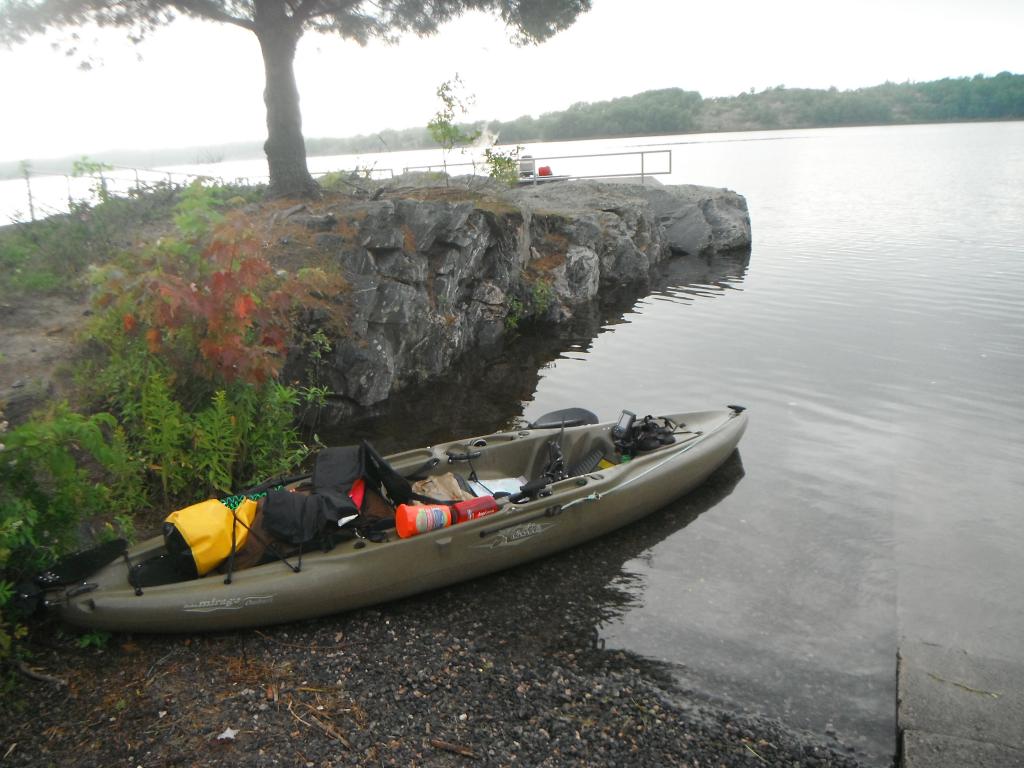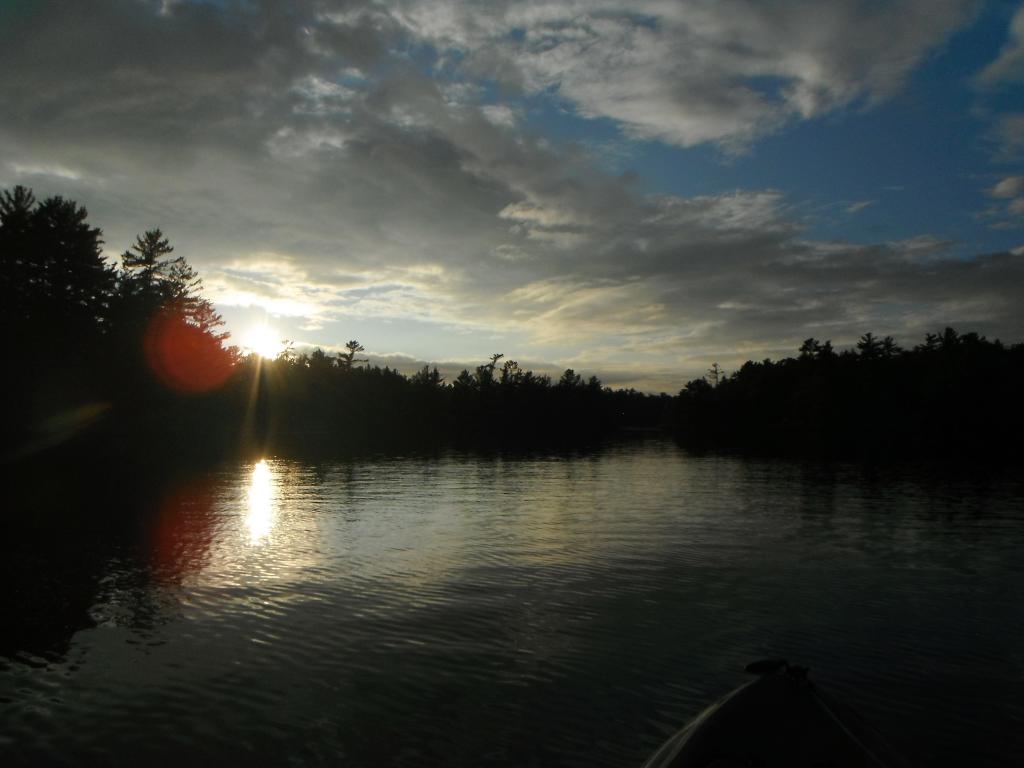 I started by throwing a rage tail toad topwater along the shoreline of a nearby back bay. A few casts in I had a 16 or 17″ class smallmouth jump ship at the measuring board.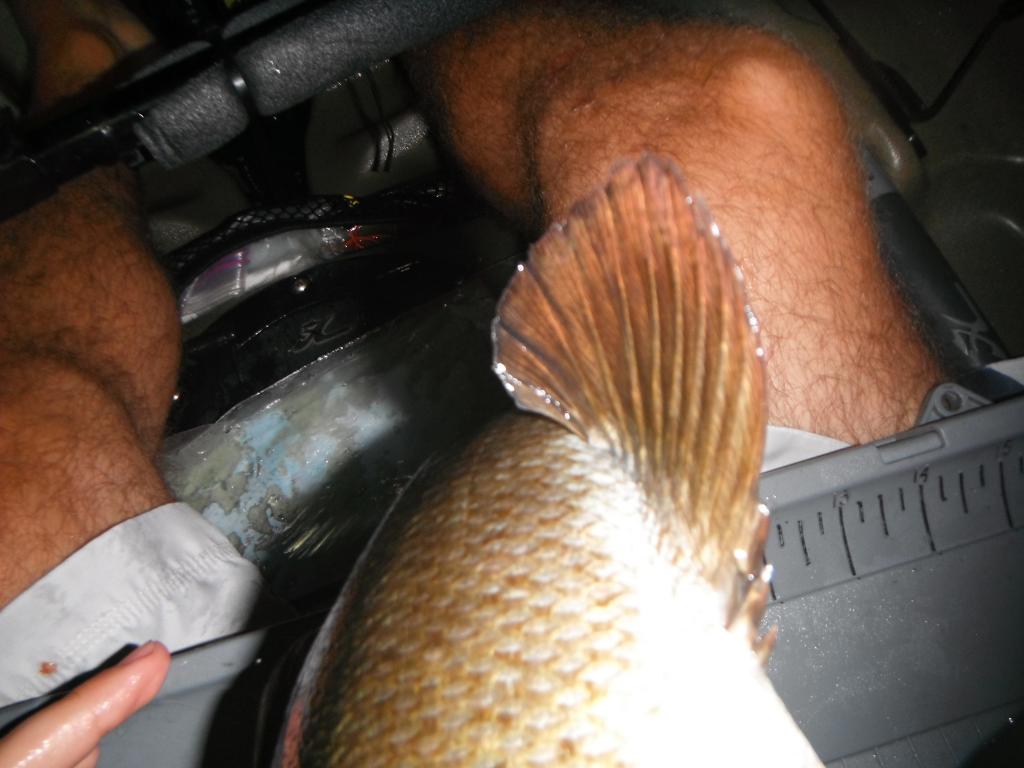 I've fished with both Power Pro and Suffix 832 and can't say I have a preference yet. What I can say is that the noise of Power Pro interferes with my night time topwater fishing, as it makes it more difficult to hear if my lure is chugging the surface properly. I made a note to finish my spools with Suffix 832 in the future.
I turned my headlamp on and off briefly and noticed a funny-looking twig in the water. I turned it back on and saw that the twig was actually a nice longnose gar that had followed the frog in. As I explored the rest of the back bay, my light exposed another longnose gar and a plethora of healthy Georgian Bay carp.
Retrieving the frog over a thick bunch of lily pads bagged me a strong 17.25″ largemouth.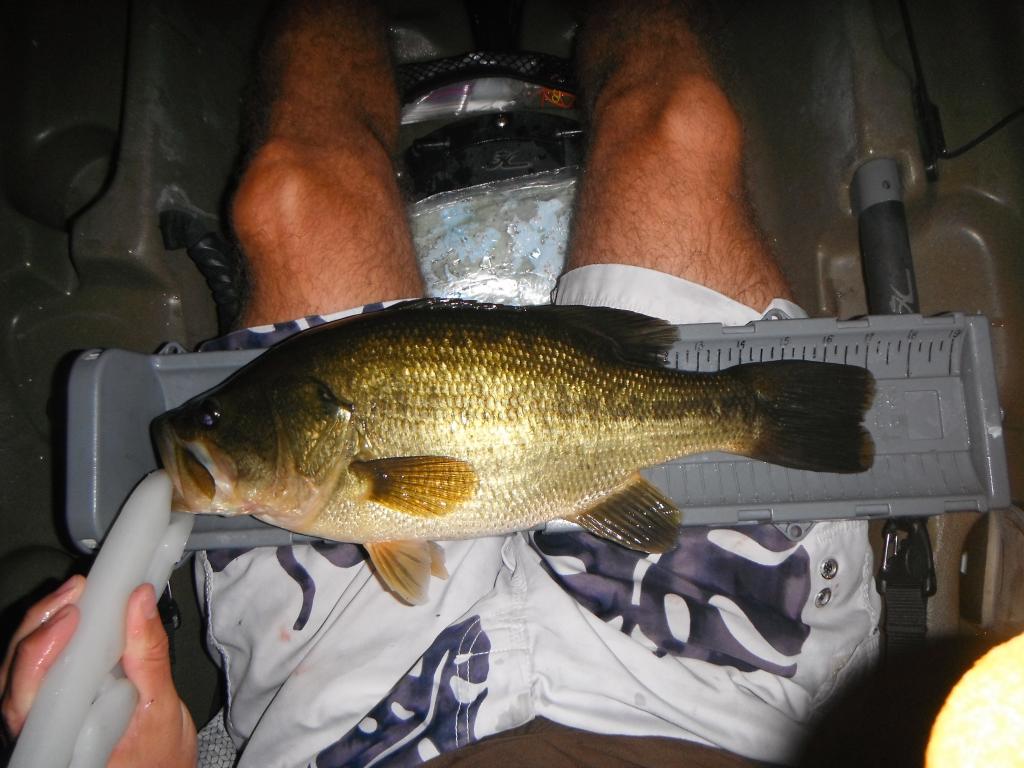 The next morning I set out to explore the other side of the bay. I fished shorelines studded with lily pad beds and I connected with a few 2lb, perhaps 3lb, bass. However, nothing made it all the way back to the kayak. This would be the unfortunate theme of the trip. Pulled hook after pulled hook. I regularly checked my hook sharpness and it wasn't an issue.
My campsite for the second night was in a highly sheltered back bay that showed a lot of promise.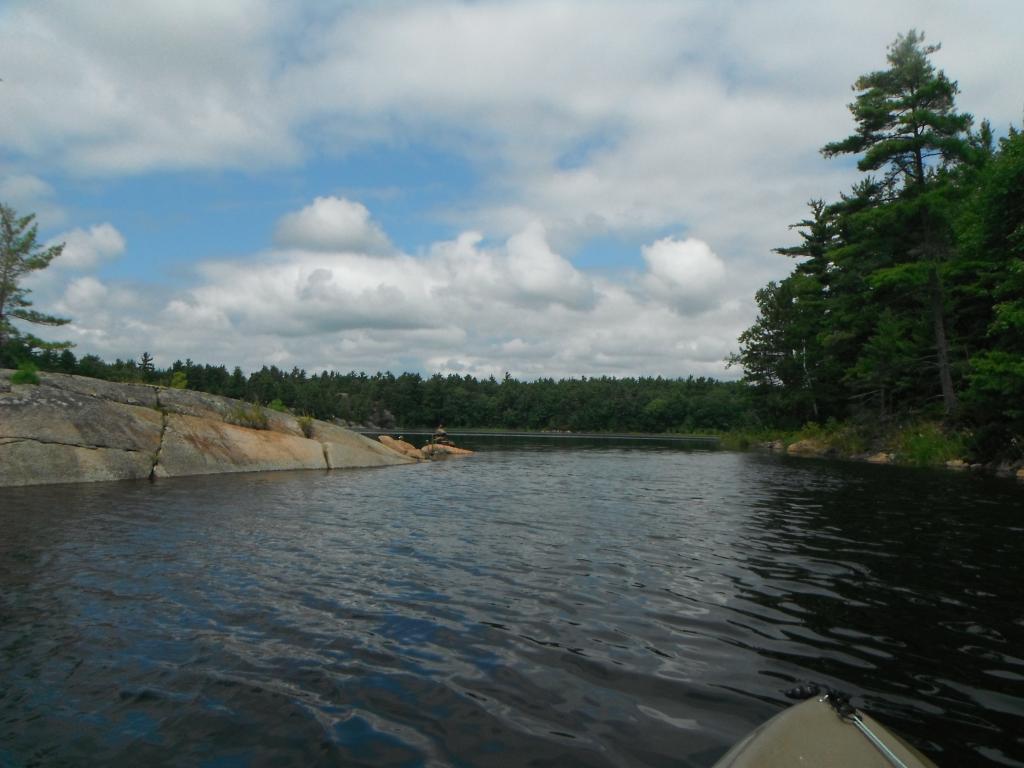 After setting up camp for the second night, I noticed a few fishy beach goers. They revealed themselves as banded killifish and bluntnose minnows.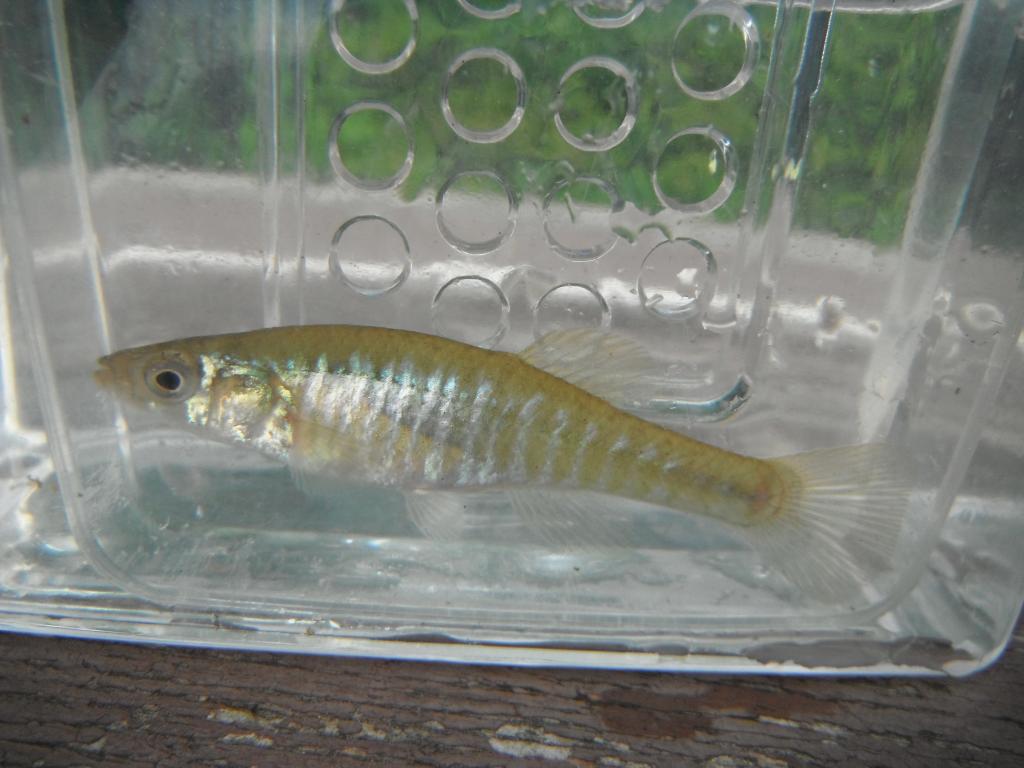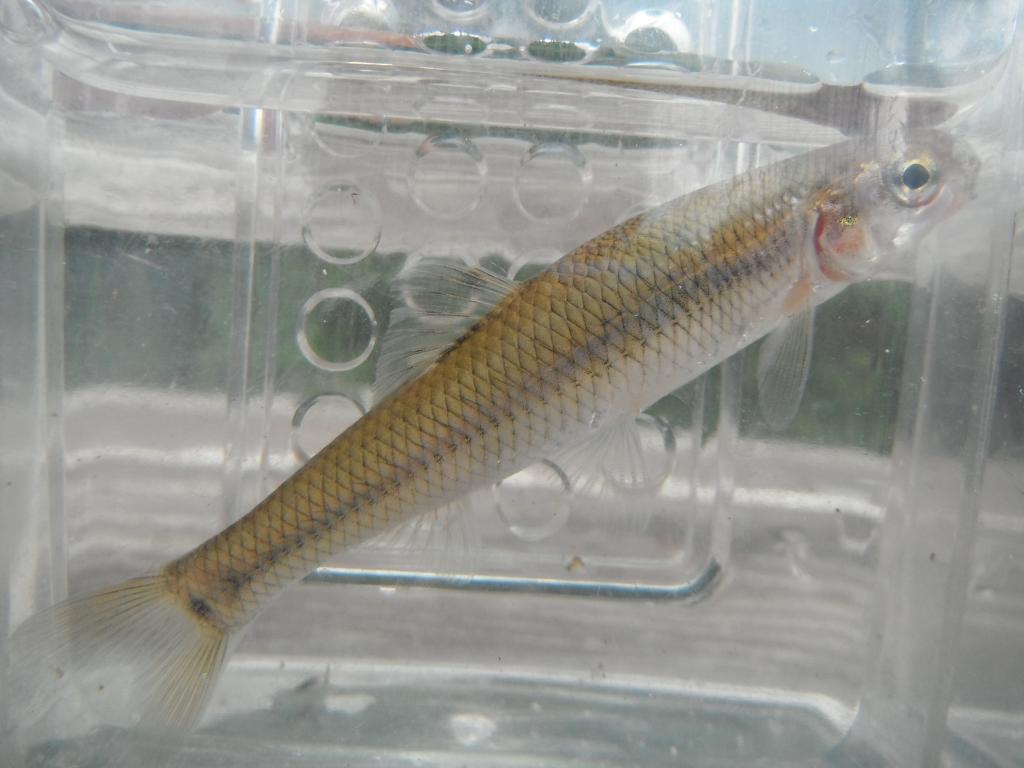 Setting out on the yak to explore the bay, I saw a defined weed edge in about 6-8 feet of water just out from the beach. I worked a yellow swimbait along it and across it without success. When I reached a shallow, weedy back bay I hooked something nice that wiggled free. As I worked the rest of the bay, I hooked and lost a few small pike.
I found a school of small shiners which I have yet to identify. Perhaps blacknose shiner or mimic shiner.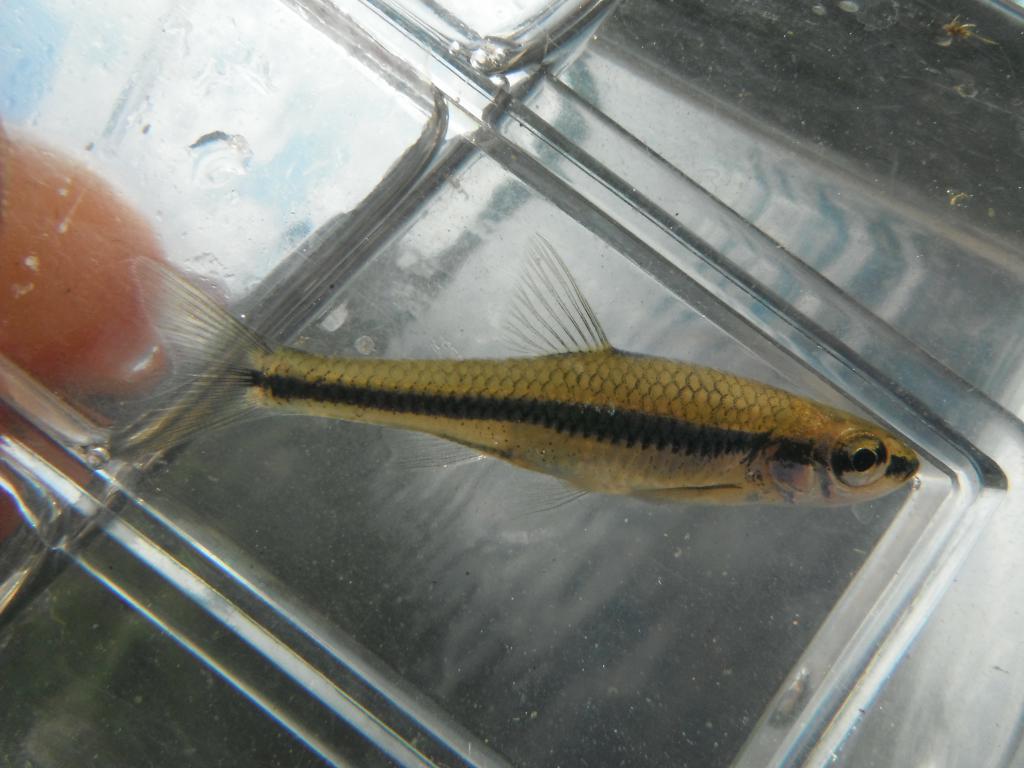 The day wasn't going so well bass-wise so I started throwing a big grub that a friend of mine had suggested. A few casts later, in just two feet of water, it was bitten by a nice largemouth that I had the good fortune of actually landing. With so many lost fish, it felt great to finally hoist an 18.25″ chunk of bass.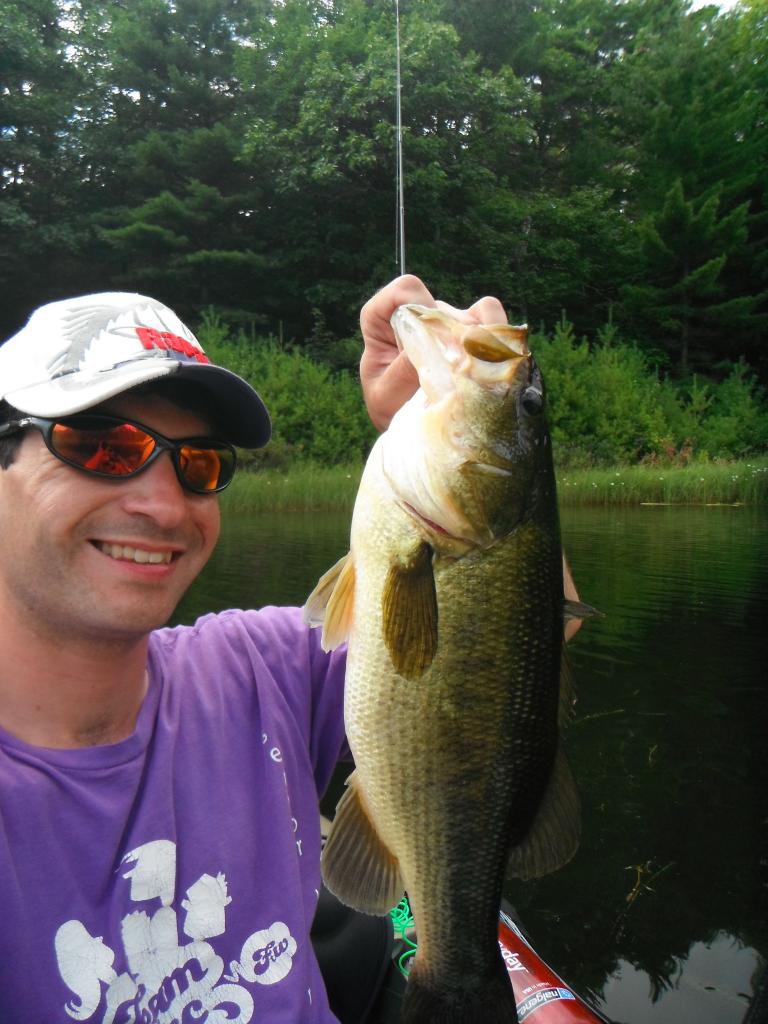 I tried burning the grub mid-way through the water column of the weedy bay and landed a feisty 21.9″ pike.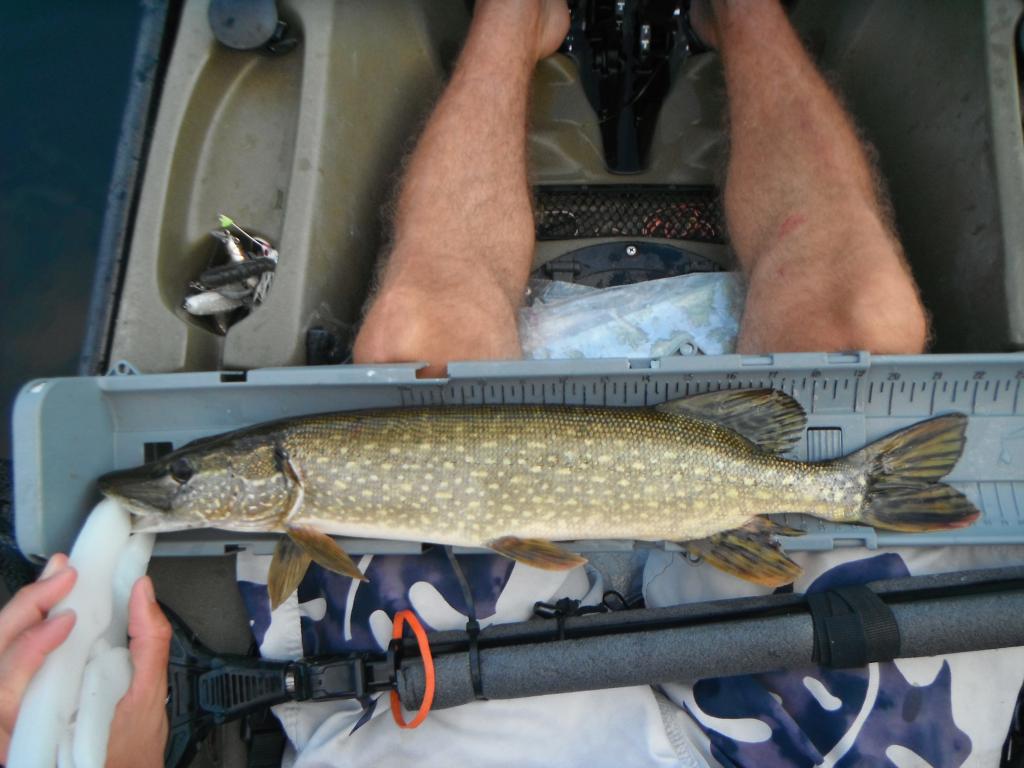 At this point I was beyond sold on this grub!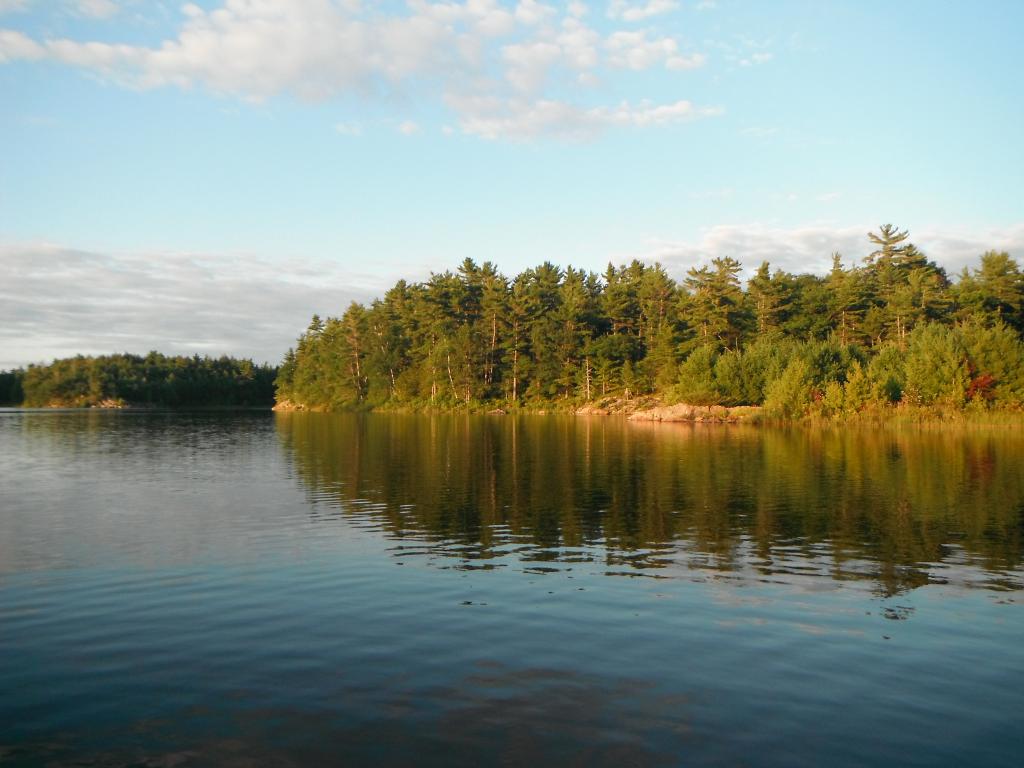 I finished the night with some topwater and had all but one missed strike to show for it.
The next morning I began fishing the weed edge off the beach and was picked up on the far side drop by an 18.6″ smallmouth.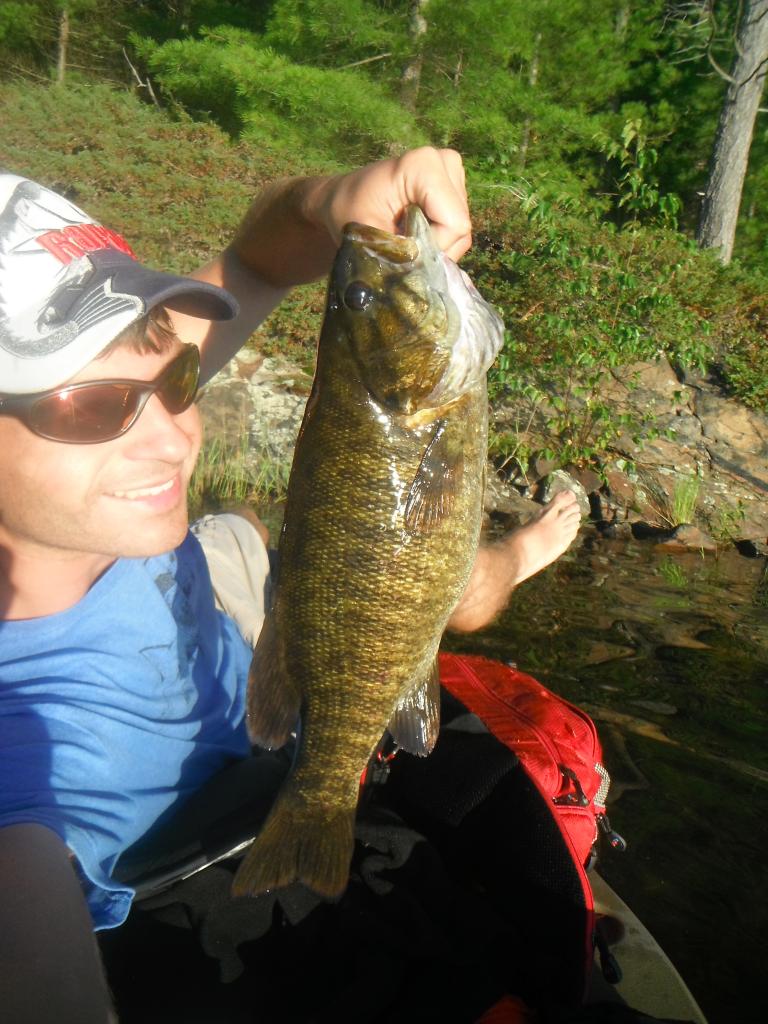 The bay didn't produce much else that morning, a lost pike and another lost fish rounded out the morning's excitement. I spotted another school of small fish that I couldn't resist trying for. I believe this one is a juvenile common shiner.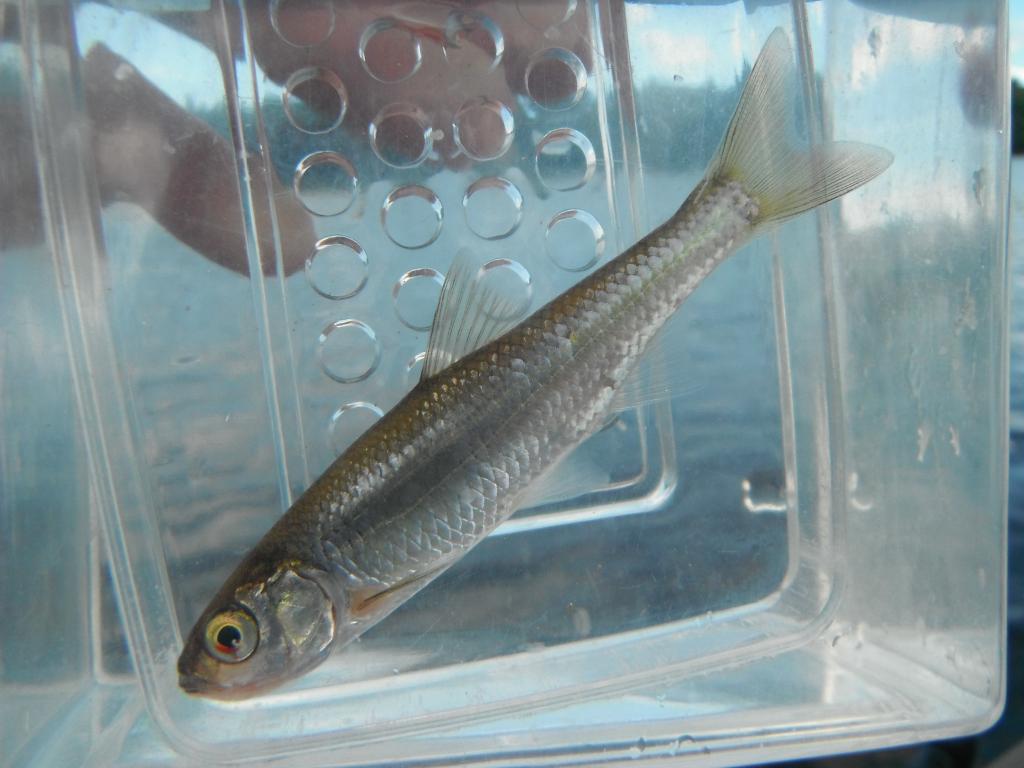 And I have yet to ID this one. Again, perhaps it is a blacknose shiner or mimic shiner.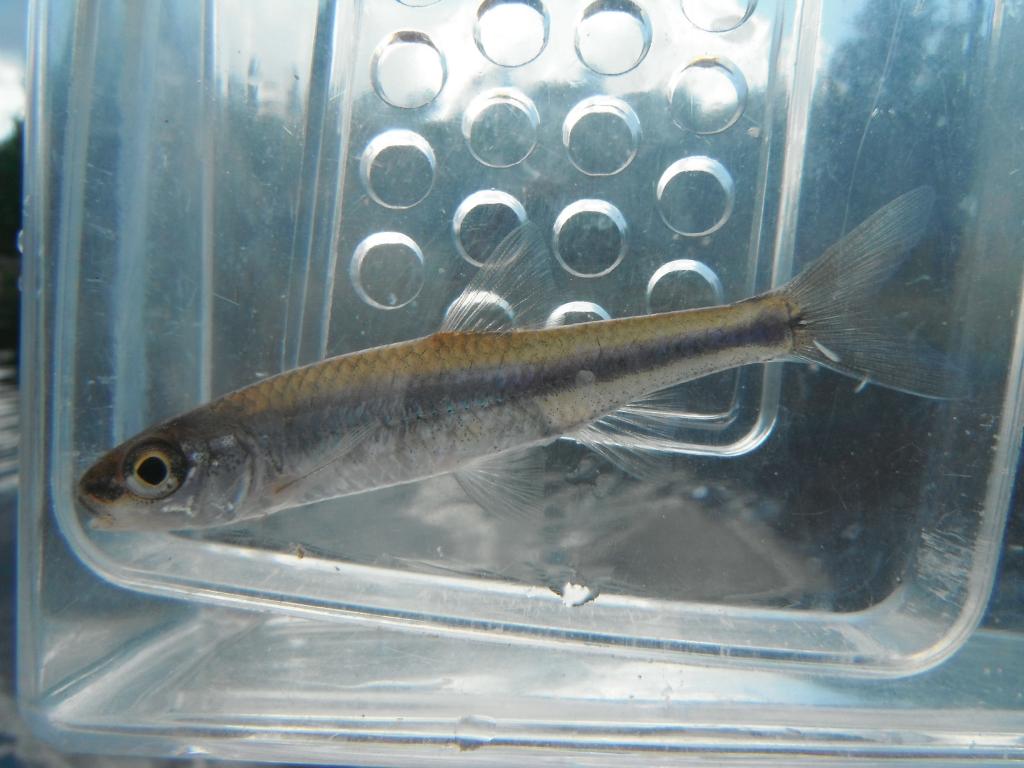 With my gear packed it was time to head back to the access point. On the way back I dropped a 3″ yellow grub along some sunken logs and picked up a small pike that gave me quite the jolt when it hit just under the yak.
I decided to troll a medium diving live target smelt along the shoreline for a while. A 22.25″ pike resulted.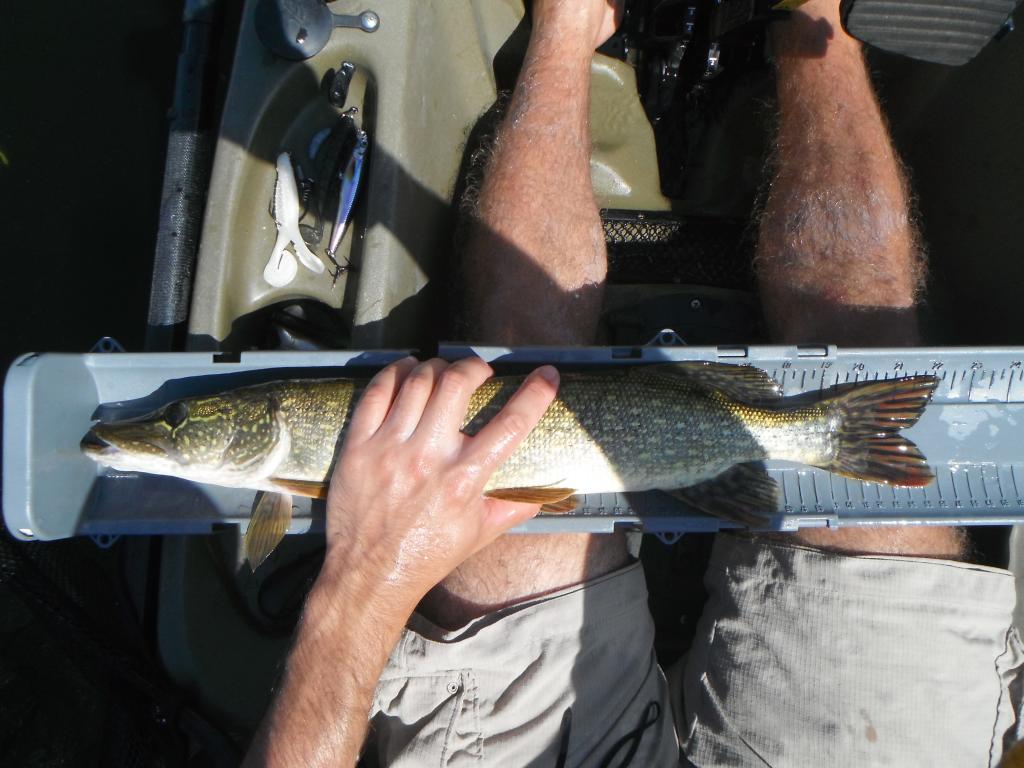 I passed a weedy corner that I just couldn't resist. I spotted a small pike and a bass cruising by and after throwing an assortment of baits, the live target smelt finally sealed the deal on the 20.7″ pike.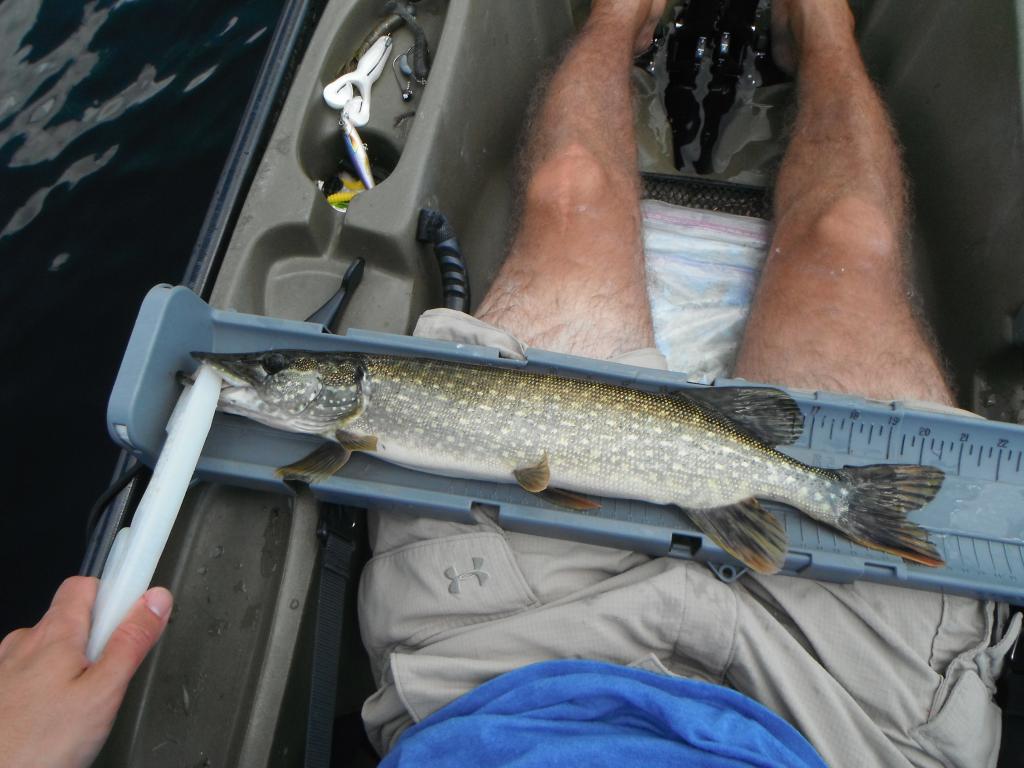 I stopped by a few back bays lined with lily pads for some senko sinking. I connected with a few 2/3lb bass but each and every one of them must have taken a fishing safety course because they all knew how to unhook themselves.
Onwards…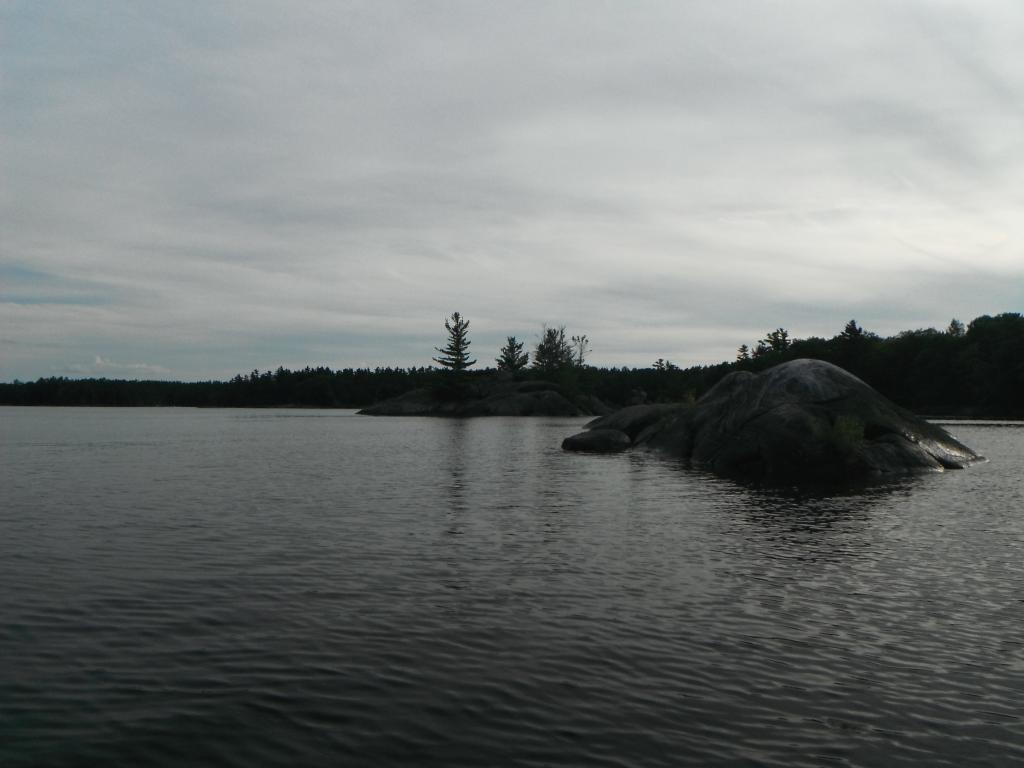 This pattern continued right to the end. With evening setting in, I tried working the rage tail toad through the same back bay I had observed bowfin in last time. As the frog passed a set of pads, it received a swipe from a nice smallmouth but the fish missed the lure. I returned to the same lily pads after fruitlessly working the rest of the bay and hooked up with it. I was eager to end the trip with a nice smallmouth, but the plague of pulled hooks swept it from my grasp.
And so concluded another camping and fishing adventure in heart of Georgian Bay!