The next morning at the pier, there was a solid pompano bite.  Mark was first to strike with a solo double header… he had a pompano on each of his two hooks!  I started twitching a big lead jig around and found my own!
Florida pompano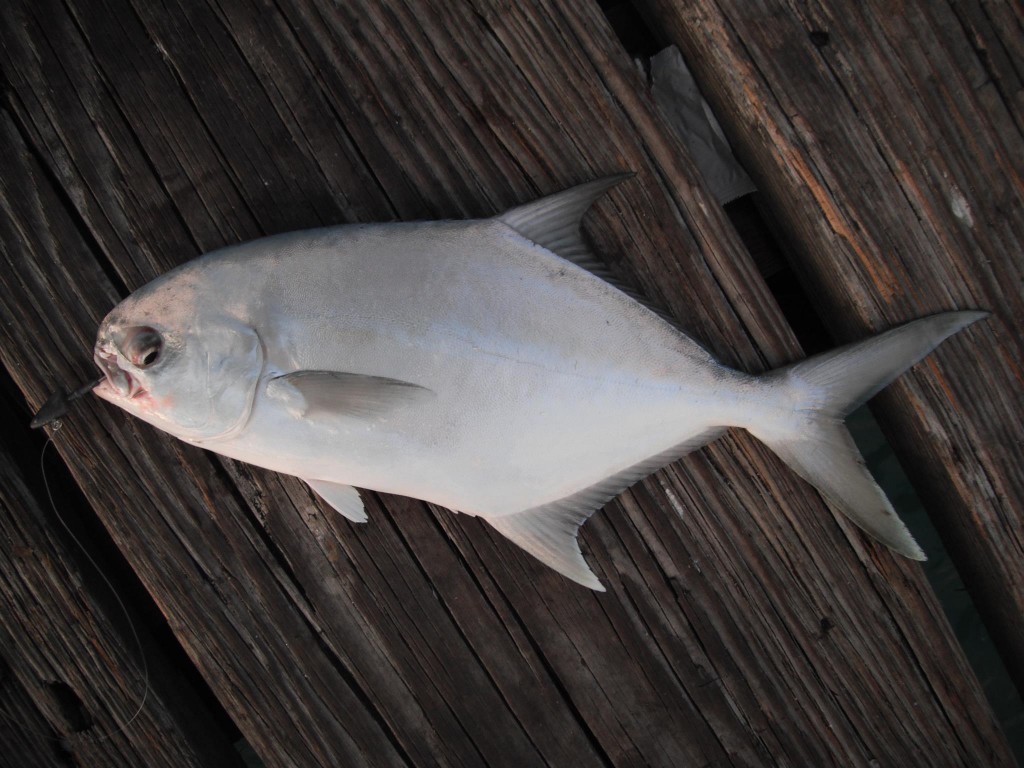 They are spectacular fighters and a blast to fish for on artificials.  I kept ripping my jig around and hooked up with another.  As the sun rose, the pompano bite slowed.
On our last visit to the tackle shop I had picked up some lures that would likely work to entice the barracuda of the pier.  I dragged a cuda tubes around the pilings and after some heart-wrenching follows and missed strikes, I got one!
I admit, they look so much bigger in the water!  Still a blast though!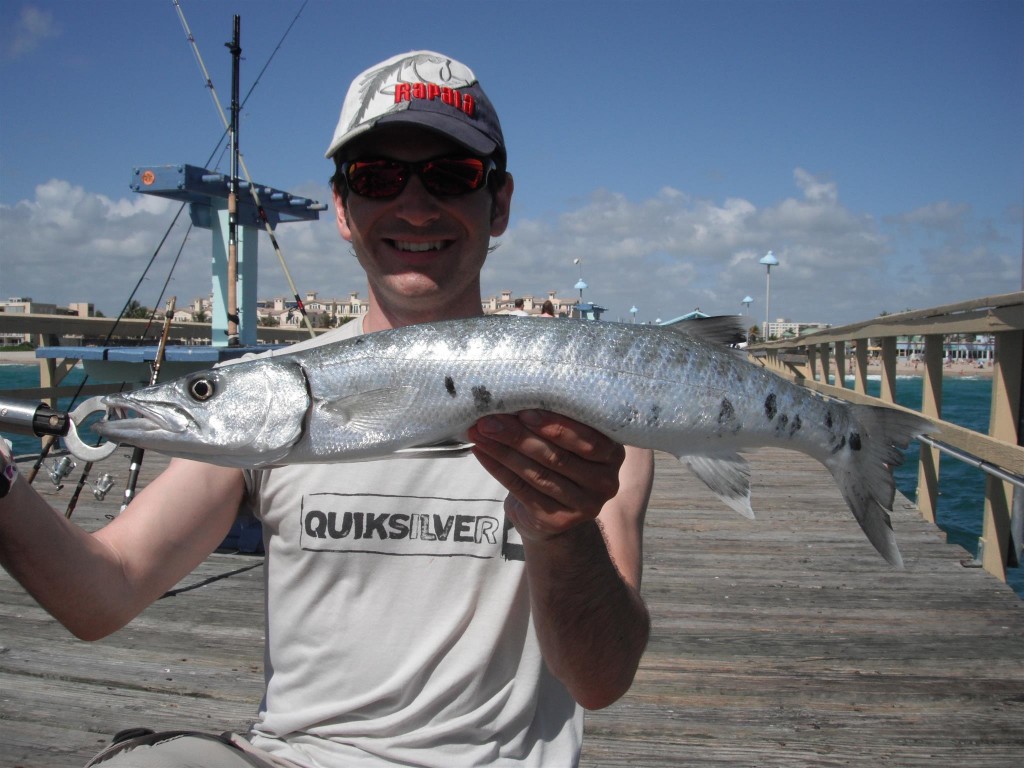 Great barracuda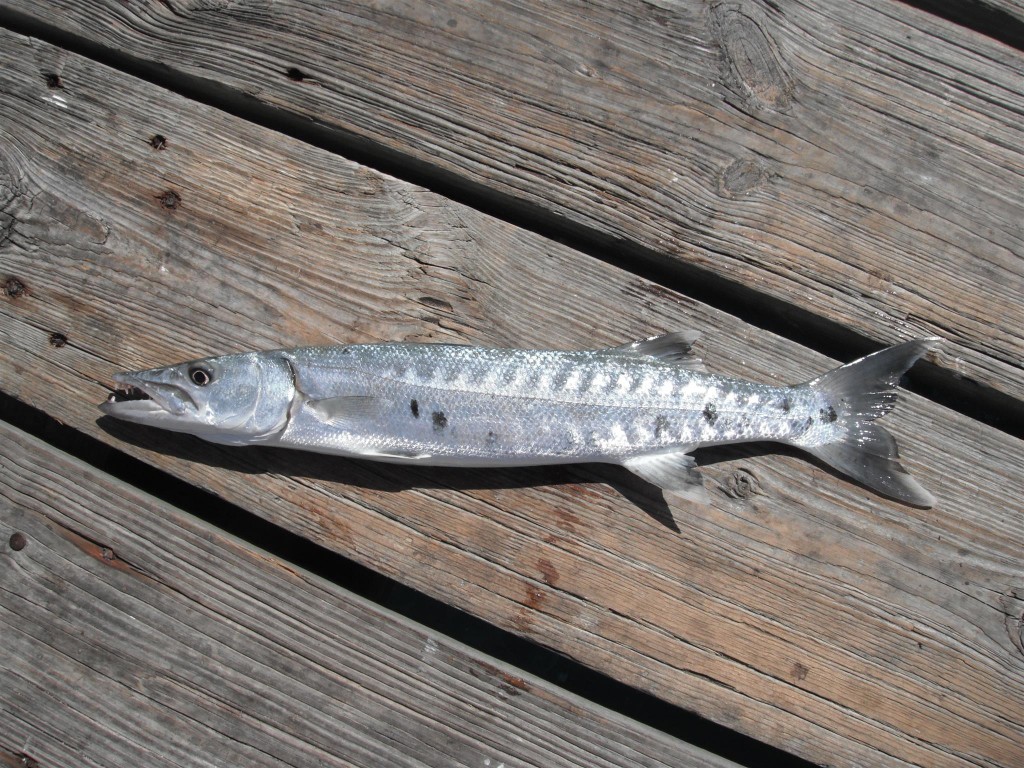 I offered the cuda tube over to Mark while I changed gears. It seemed Ken was having increasing success with a particularly large species of parrotfish.
Before long, Ken had these parrotfish down to a science.  He offered me his formula and before long I had one hooked up!  It wrapped me around a bridge support and then swam around the same piling once more thinking it had sealed its fate.  After some tense moments it suddenly changed direction and unwrapped itself!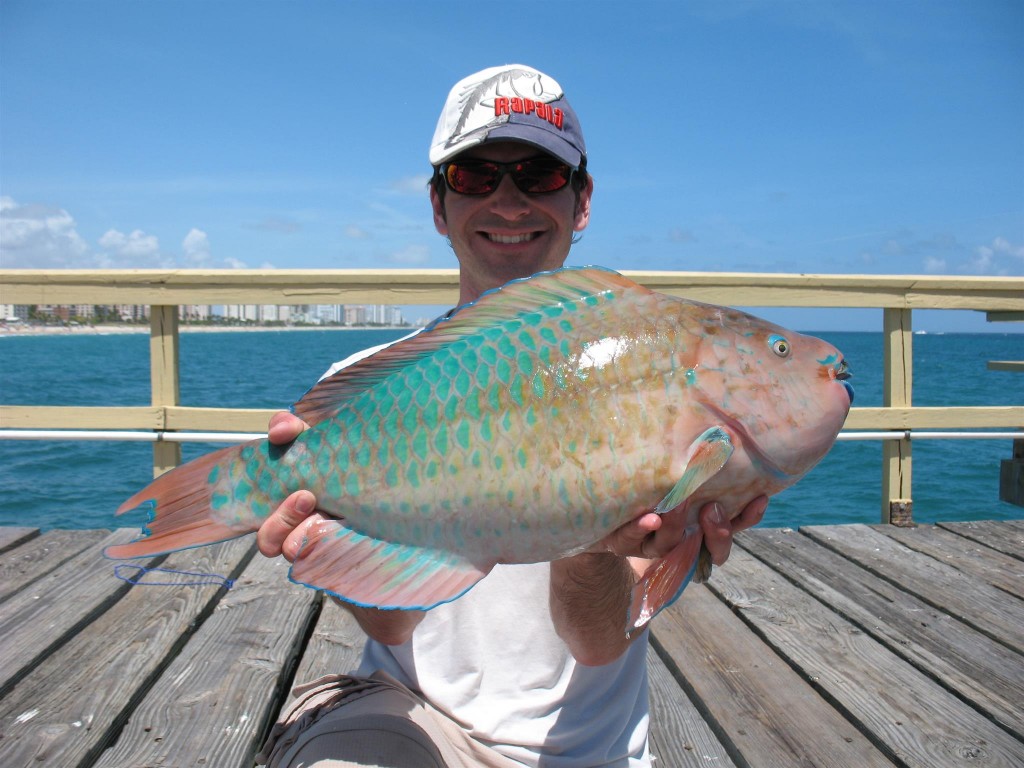 Rainbow parrotfish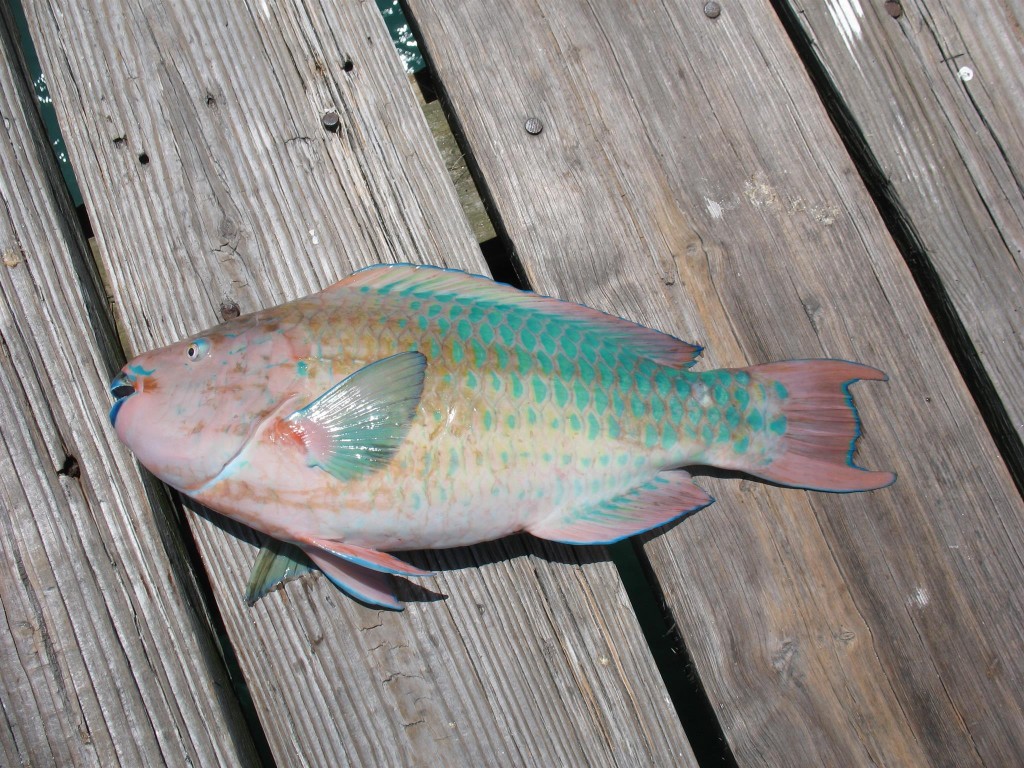 I cannot thank Ken enough for helping me with this amazing fish!  His dedication, perseverance and ingenuity won him a successful formula for these otherwise impossible fish.  Thanks Ken!!
The barracuda lure had been lost to a snag and Mark joined in on the parrotfish action.  Thinking it couldn't be too difficult to manufacture my own barracuda lure, I set to work…
… and it didn't work…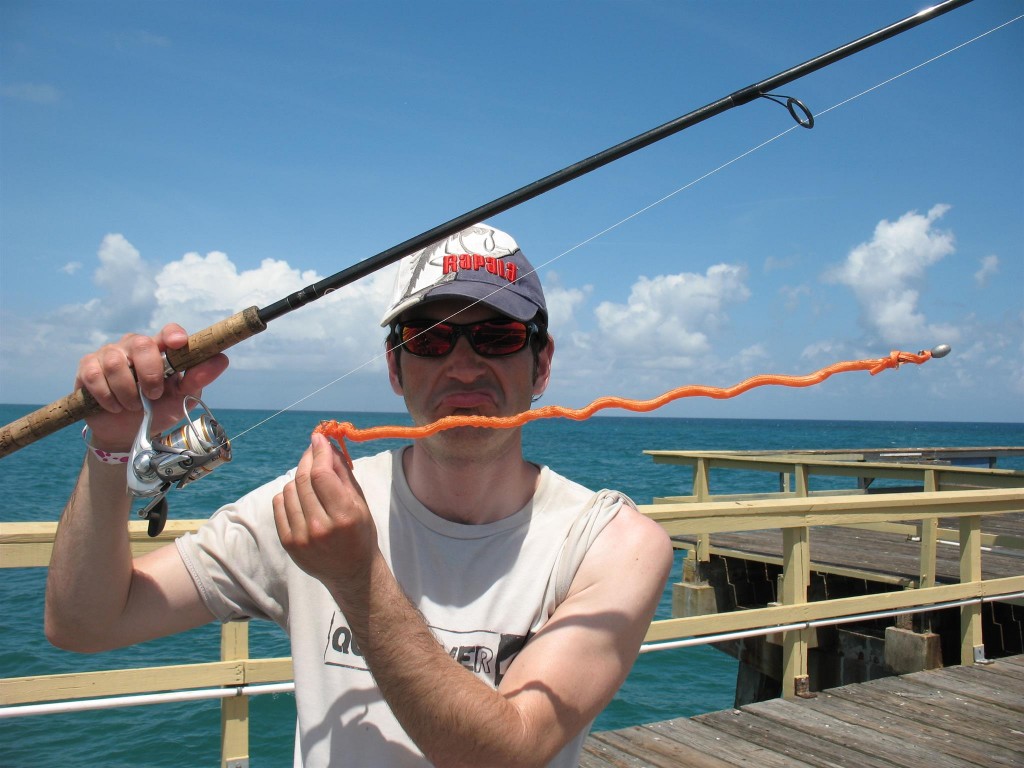 That was OK though, because all three of us had already had stellar days!  From Mark's doubled up pompano to Ken's deciphered parrotfish to my first barracuda, we were all on cloud nine.
We moved on to a spot George had suggested to us for dollar sunfish, a species that Ken and I had been trying to catch on every previous trip.  They were there!
Dollar sunfish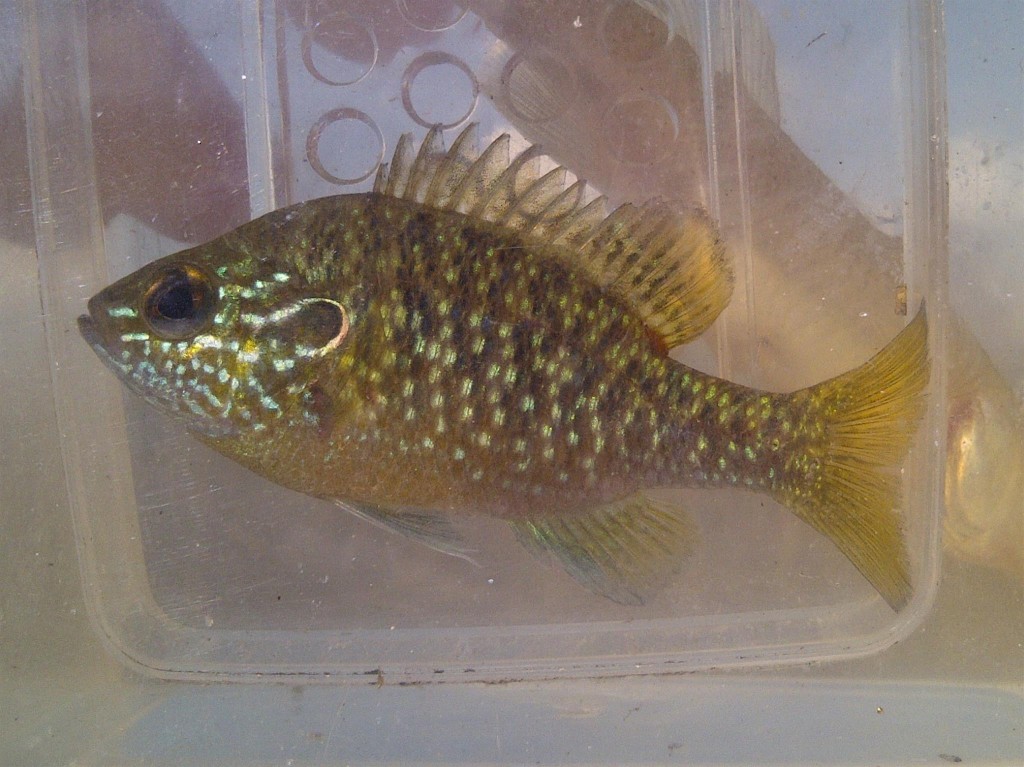 I also got some better photographs for my life list
Seminole killifish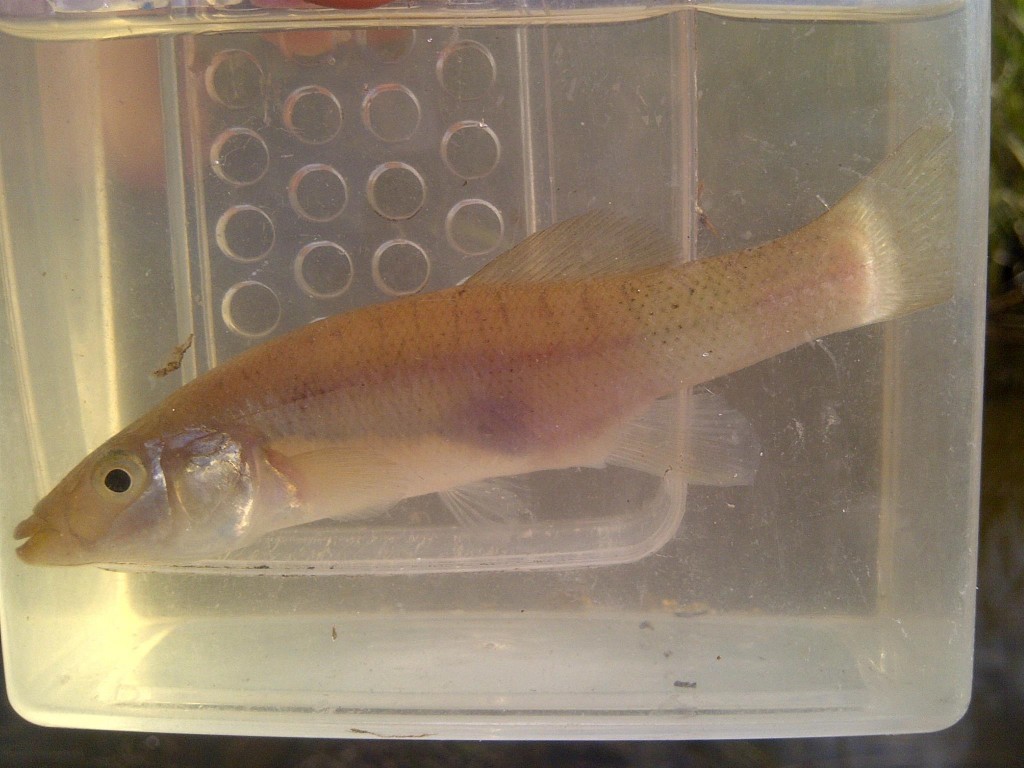 Golden topminnow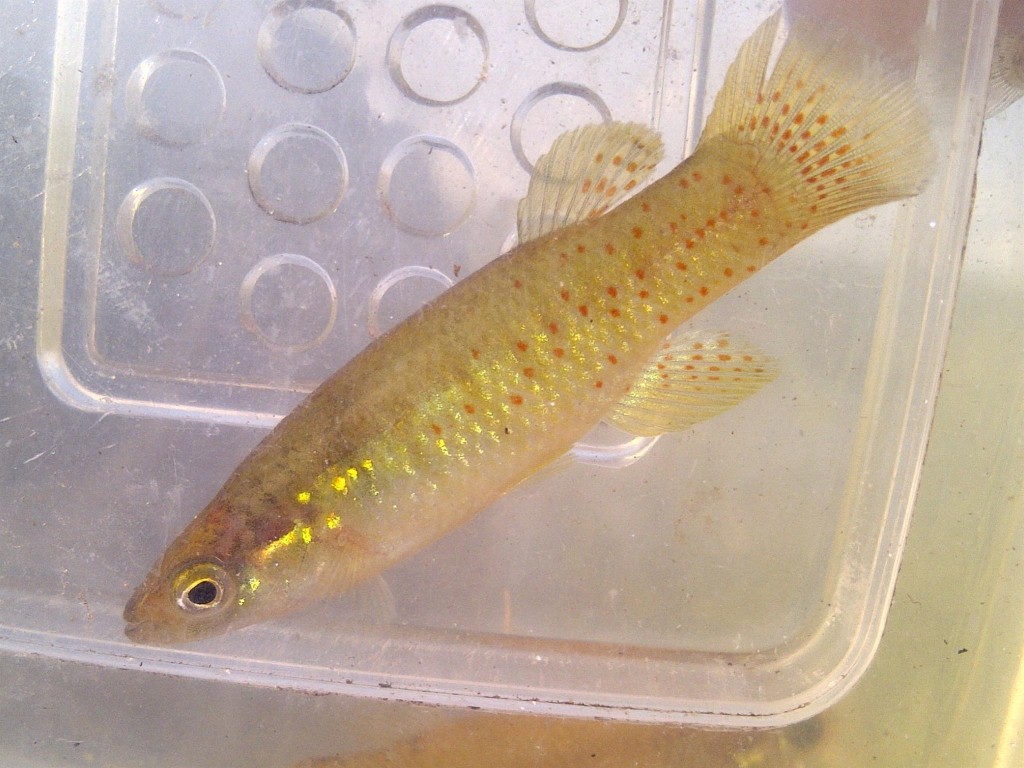 Later we moved on to a new spot to try for brown hoplo, a seriously cool-looking armoured catfish.  I found myself with a great specimen of a redear sunfish.
Redear sunfish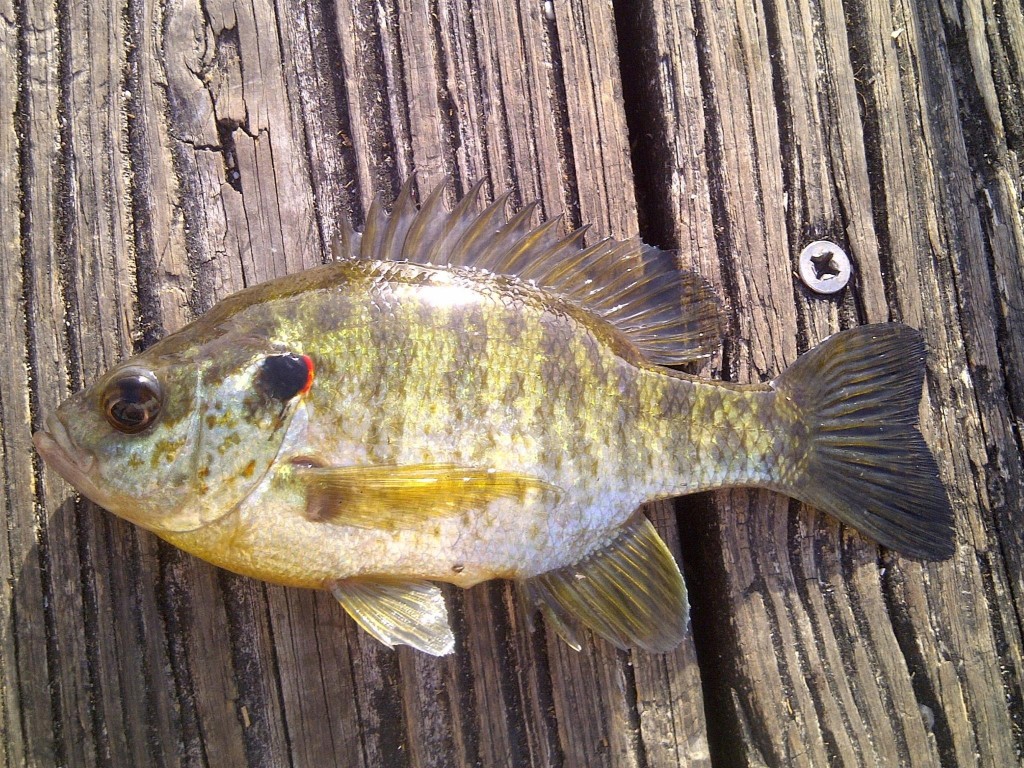 We returned after dinner and persevered through the mosquitoes.  After Ken caught his brown hoplo, he helped me catch mine by offering his lines.
Brown hoplo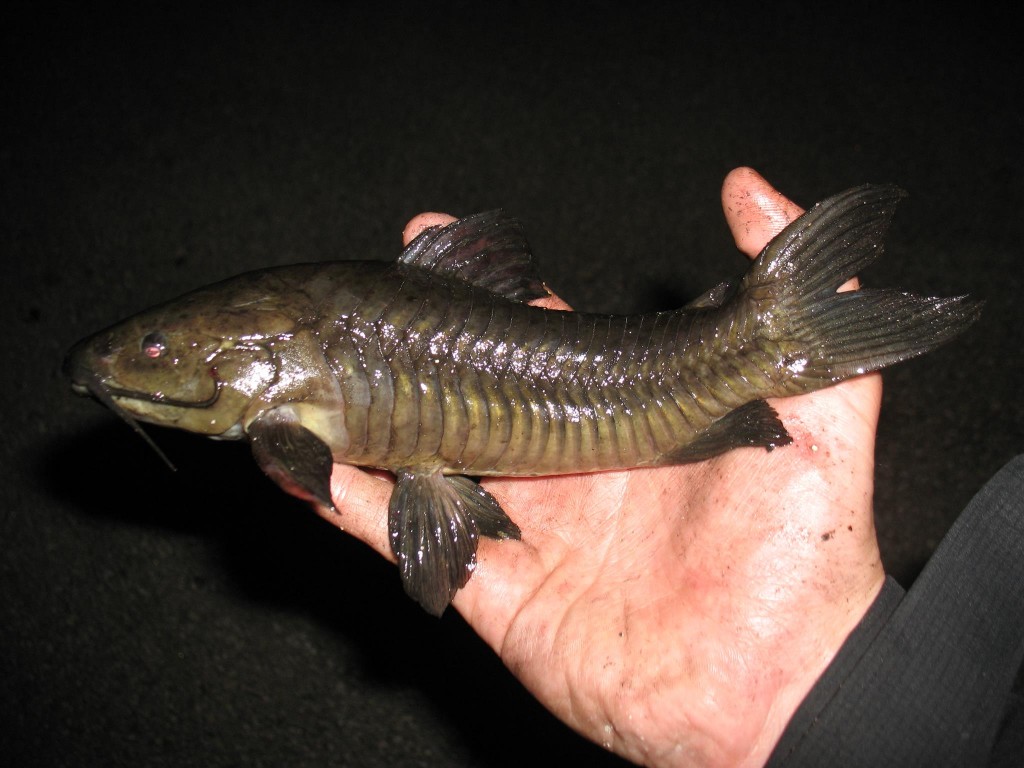 The next day was our last day and I arrived at the pier stocked up with cuda tubes and live shrimp.  I spent the day alternating between trying for the rainbow parrotfish, the barracudas, and the large houndfish.
I caught what I thought was a redtail parrotfish, and luckily took a picture, because Ken later helped me ID it as a yellowtail parrotfish.
Yellowtail parrotfish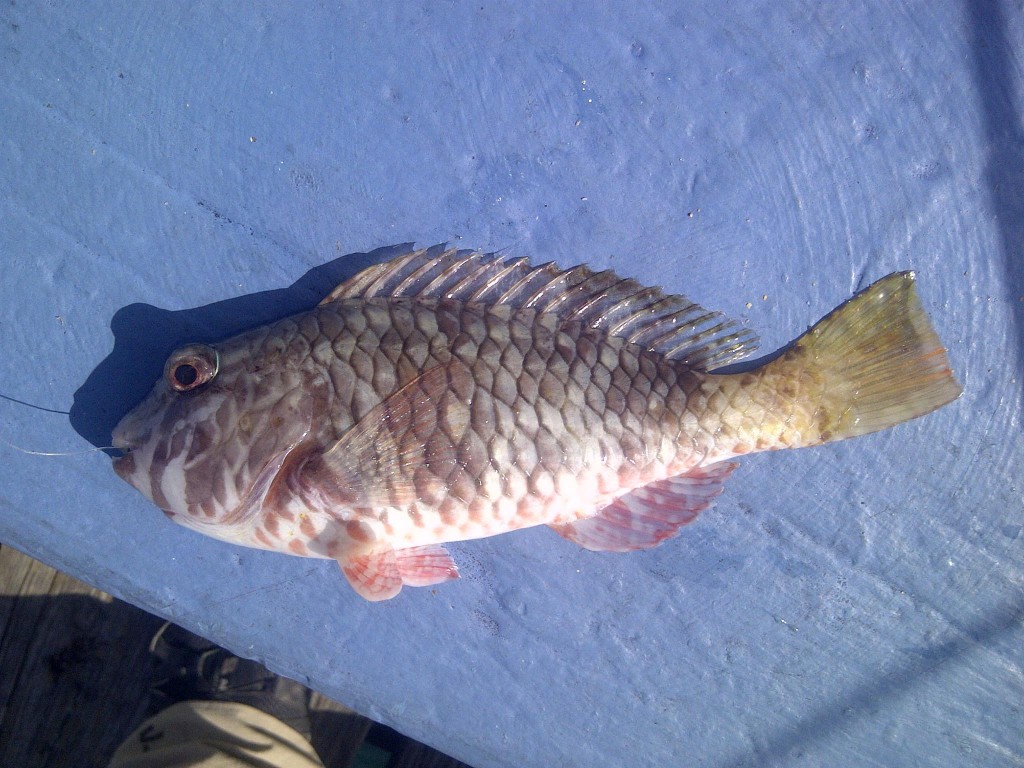 Unfortunately, the barracuda tube lures I had purchased did not have the same spiraling action as the first one I had used.  The barracuda simply weren't interested in it.  I made a mental note to stock up on the right kind before our plane left.
The live shrimp did, however, work wonders for the houndfish and I had blast watching them fight over my bait.  I caught a few, but didn't get the one big one I was after.  That's OK, all the fish looked bigger in the water anyways.
I also hooked up with two more rainbow parrotfish but lost them to snags.  They are strong fish and would easily laugh at any largemouth bass their size.  That's one thing I love about saltwater fishing.  All the fish are stronger!
We bid farewell to Mark after checking out of the hotel room.  This guy's got a mean Bubbles impression that made the trip that much more enjoyable.
As Ken packed his things, I had the chance to give the snakehead one final shot.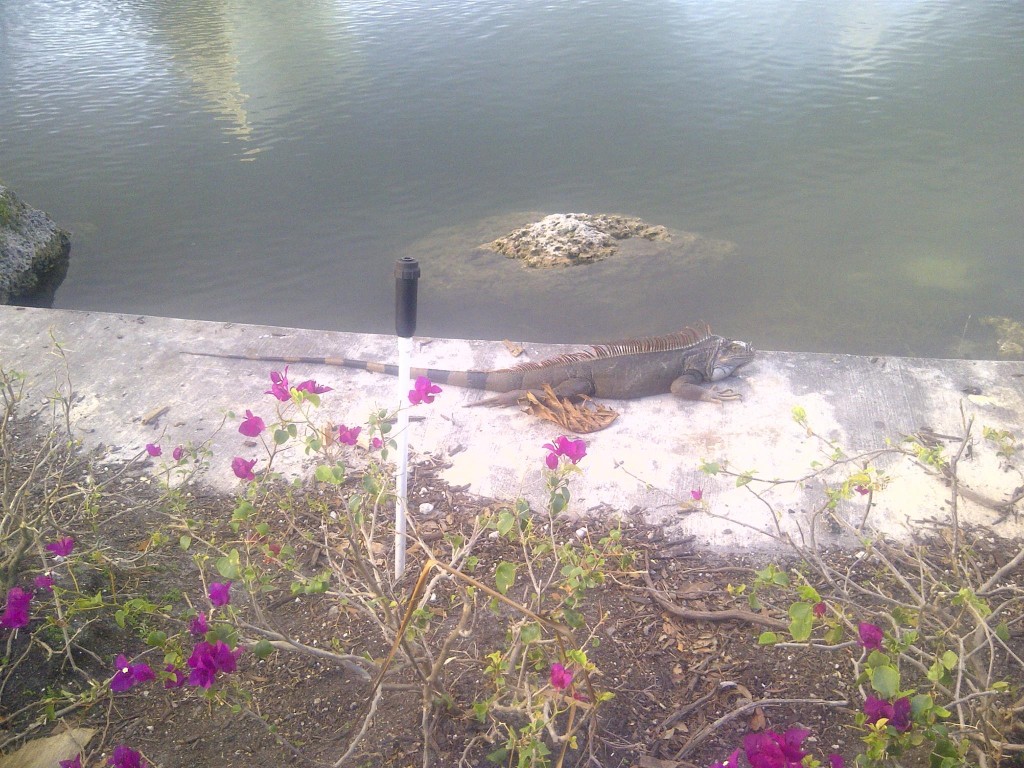 The infamous Floridian "dog ducks" (whom I have nicknamed based on their tendency to wag their tails at me) cheered me on!  I love these guys!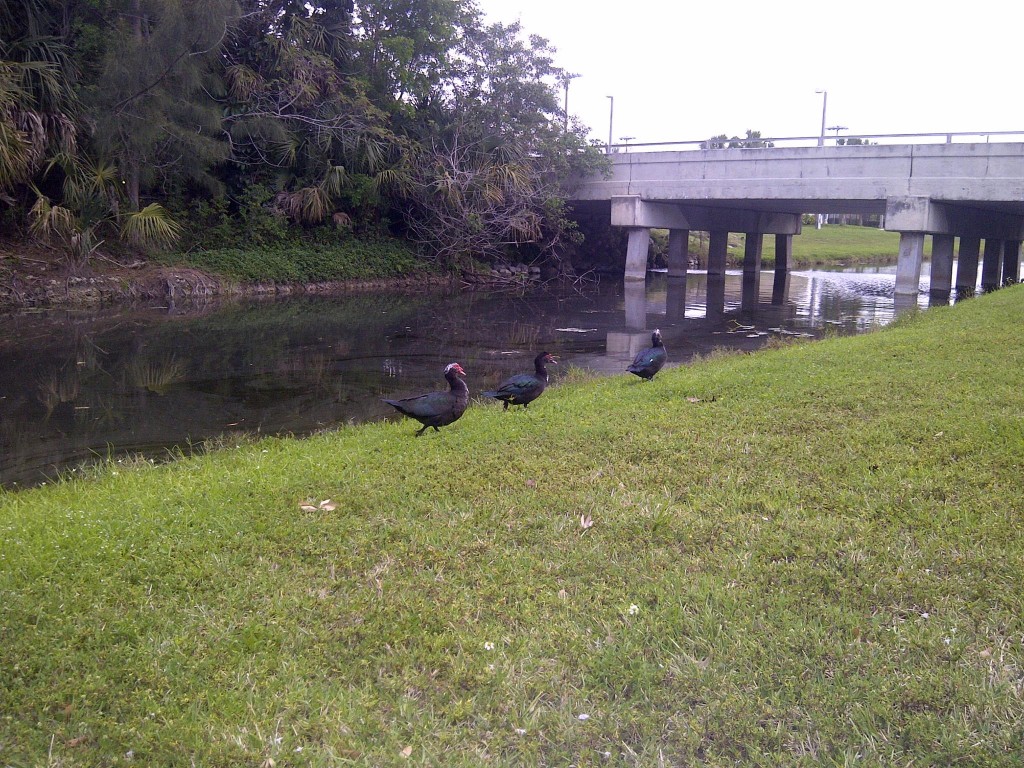 While I didn't have any success on the snakehead front, I was more than happy with how this trip had unfolded.  We were in Florida, ignoring the usual failed shark fishing thing, and had a blast catching some crazy new species!  This trip was all about diversity:  there were big fish, little fish, and fish of all shapes.  I added 20 new species to my life list in great company.
I'll be back for the barracudas though, I think there's a big one with my name on it.