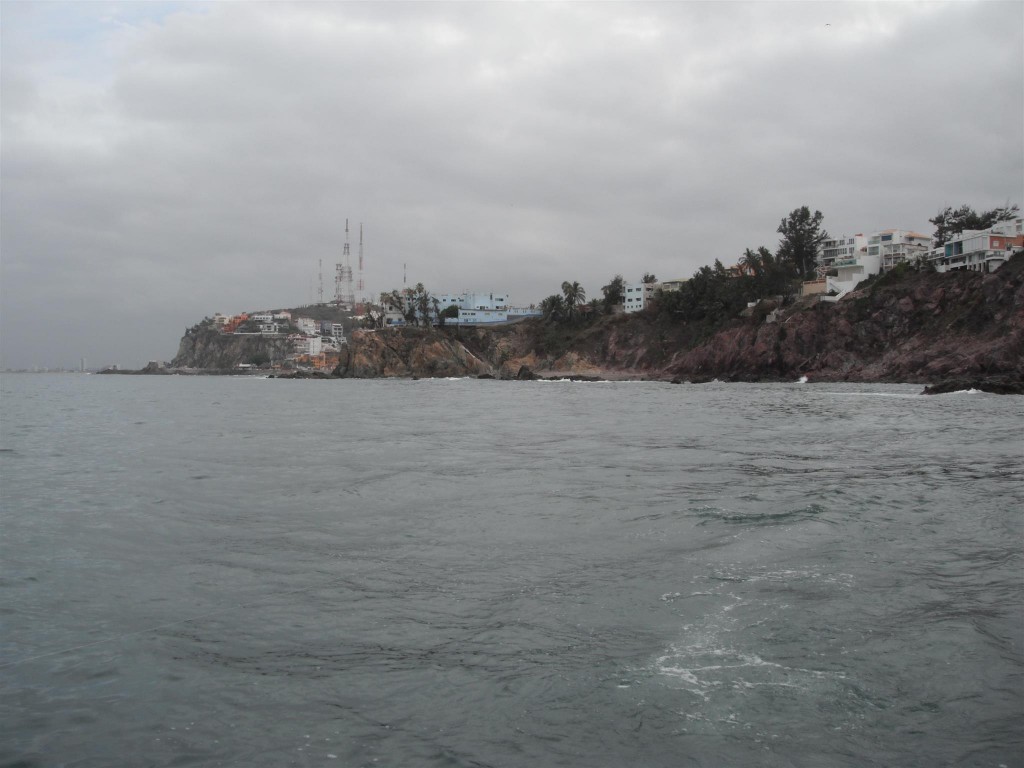 We arrived at the dock early today to give our last day on the boat our best shot.
Before our guide arrived, I was trying fruitlessly for the small goby-like fish again when I had an idea.  Since the bigger fish seemed to be dropping our baits, why not try a smaller bait?  There were plenty of small mojarras around the boat ramp that would be the perfect candidates!  Ken and I began collecting them.
The day started strong with 3 hits from roosters, but none connected.  Over the past few days, we had tried changing hooks, changing rigging, and now even changing the shape and size of our baits, but none of this was helping us.  We scratched our heads and trolled on.  Our guide put in an effort to find us roosterfish today and we can't say we didn't give them our best shot.
As we trolled around an island, George was trolling a small hook and produced a pacific ladyfish.  As we passed a rocky shoreline, a small jig produced another Almaco jack!  Despite all this, I stayed focused and hopefull that we'd somehow find a roosterfish to play with.  As the cloudy morning wore on, it was simply not meant to be.
Next, we fished a few wrecks.  Ken and George had been keen to point out that the snappers we were catching here were different than the previous ones.
Pacific red snapper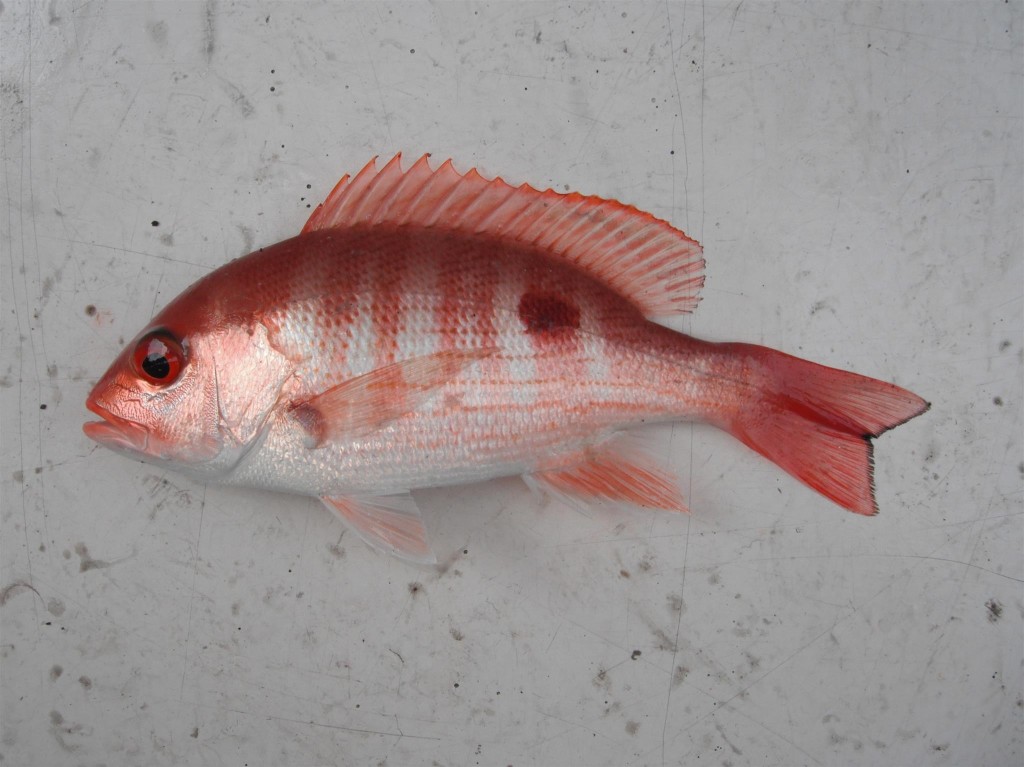 And a different mutton hamlet.
Rivulated mutton hamlet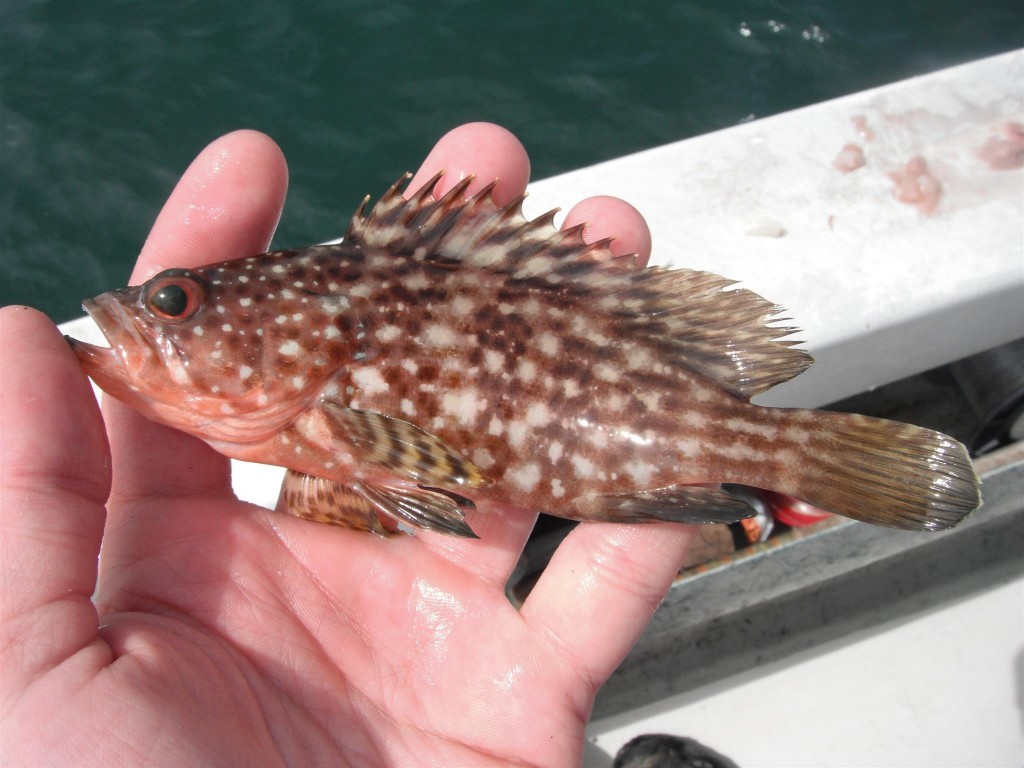 Things got really interesting when a smooth, slippery and slimy little guy made an appearance on my line.  So aptly named the…
Mottled soapfish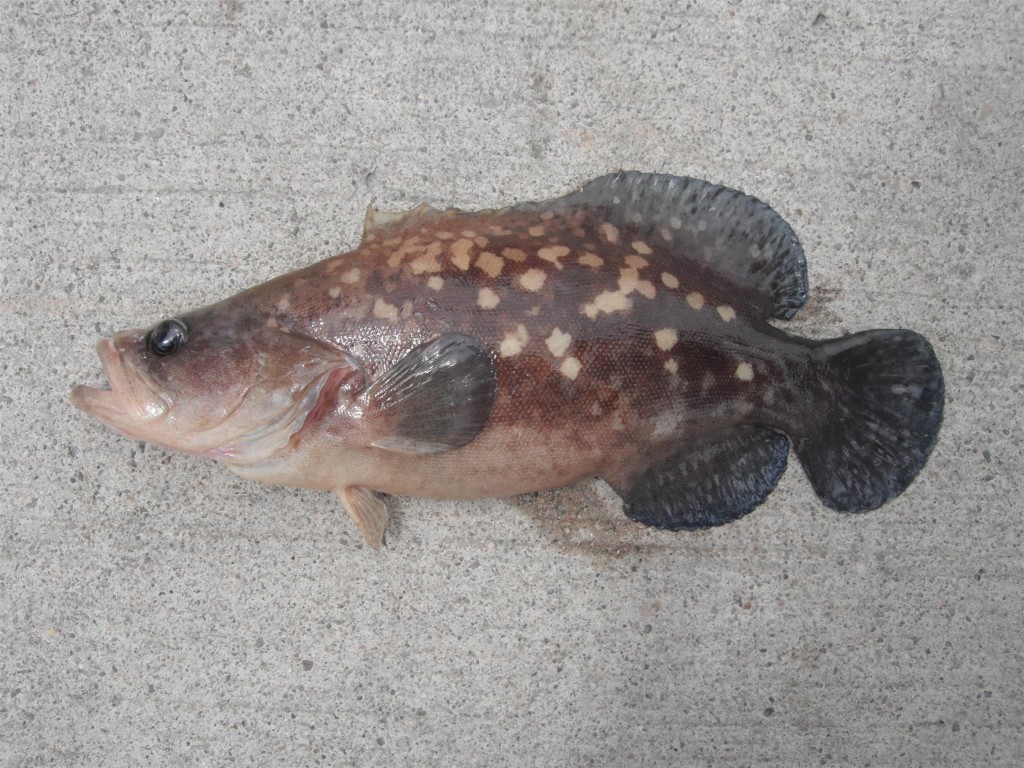 And if the soapfish wasn't quirky enough, two more jeweled moray eels showed up as well!  It really sucked that Ken had a horrible streak of luck with these eels despite trying his best.  I hope he gets one next time!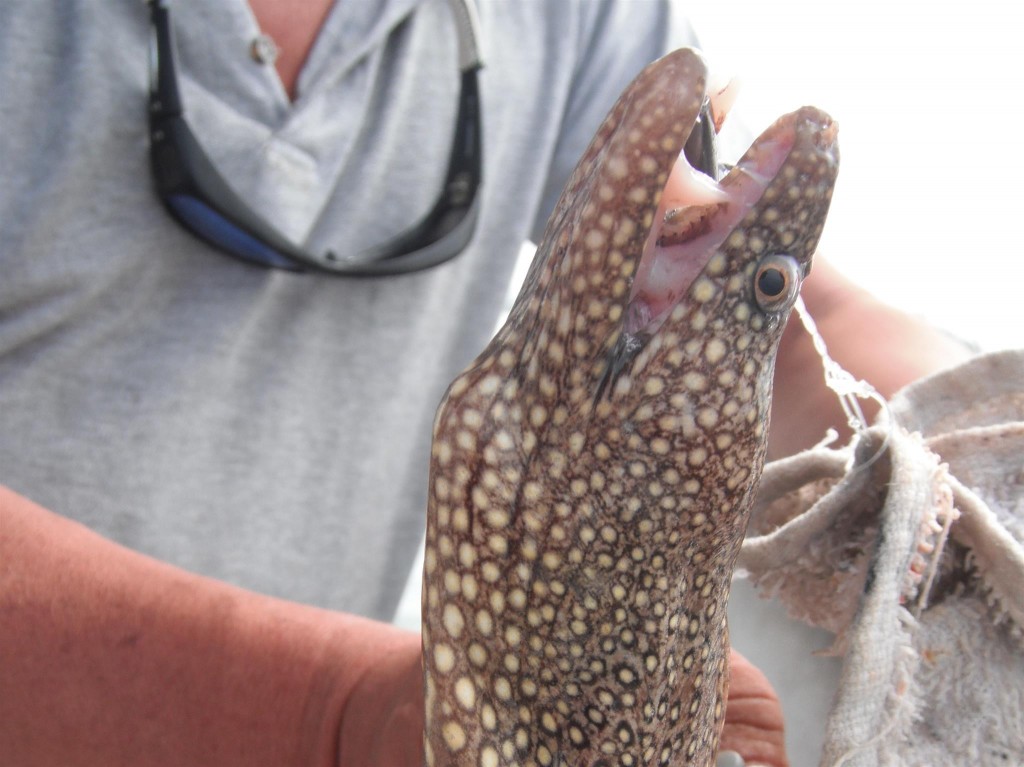 We then moved to a massive rock jutting out from the ocean floor in search of a rare species of grunt. I wasn't hooking up at all while everyone around me was hooking up with other grunts.  George advised me to raise my sinker off bottom a foot or two and then drop it back down.  Like clockwork, his advice panned out and produce the stunning new species we were looking for.
Spotted head sargo (or more natrually, the blackbarred grunt)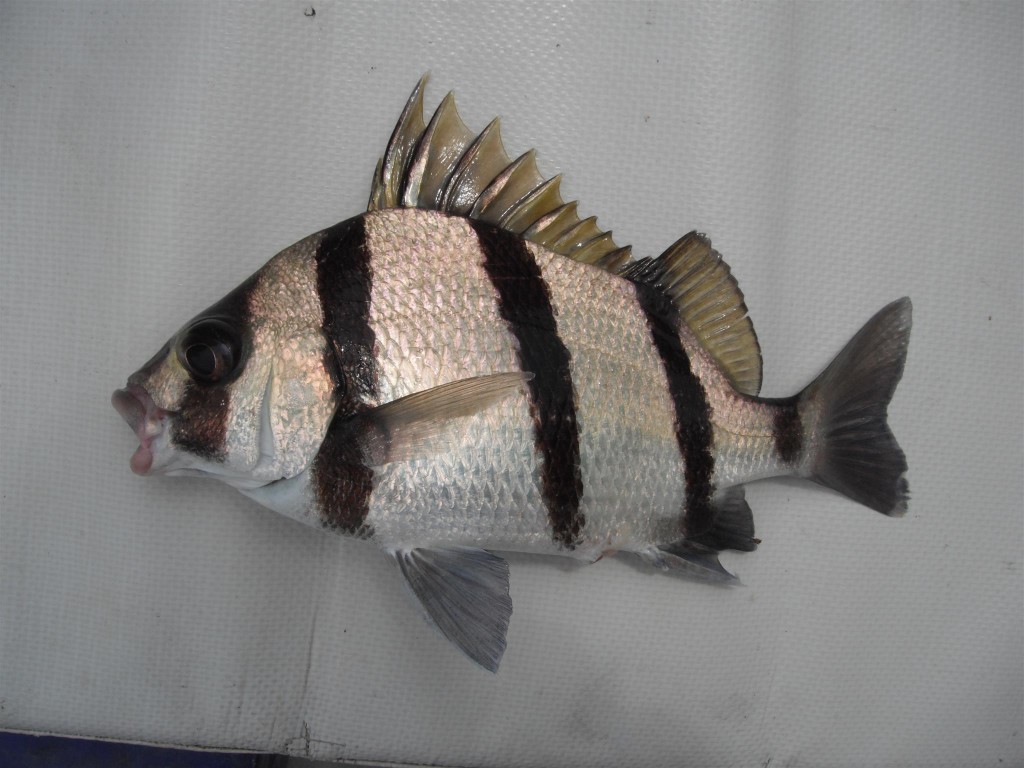 What a striking fish!!  I must say this guy and the barred pargo were the two fish of the trip.  Here's the barred pargo again just because I can't get enough of this fish…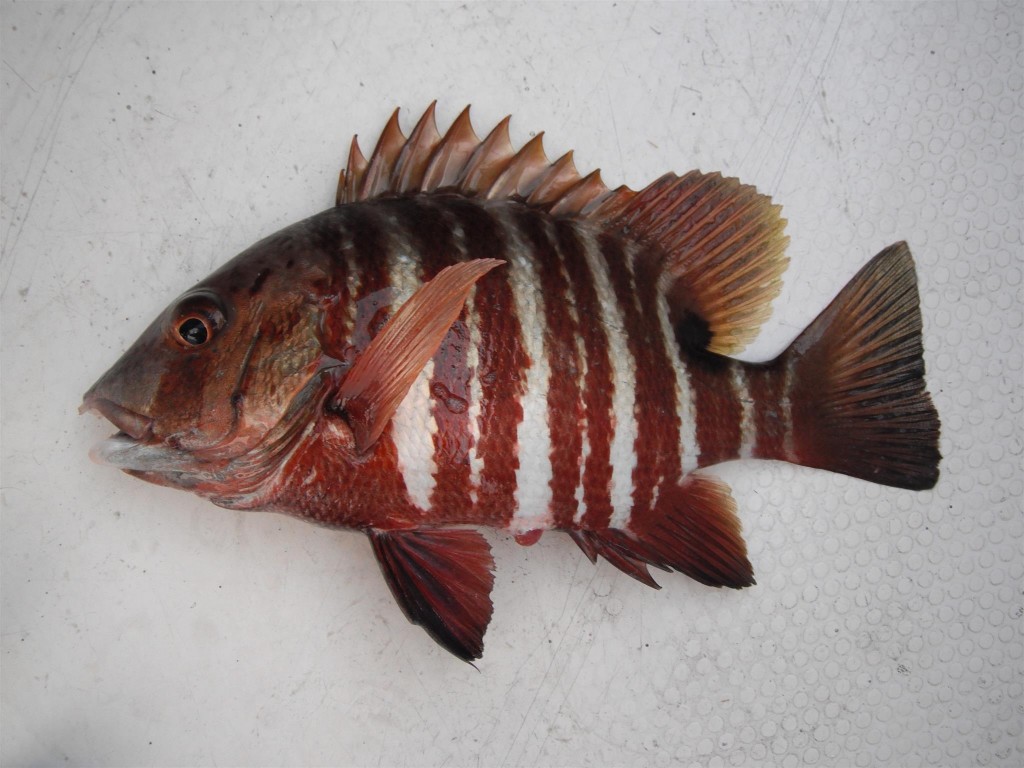 Before we left, I snapped a better shot of a brassy grunt.  I really sucked at cleaning the camera lens this trip.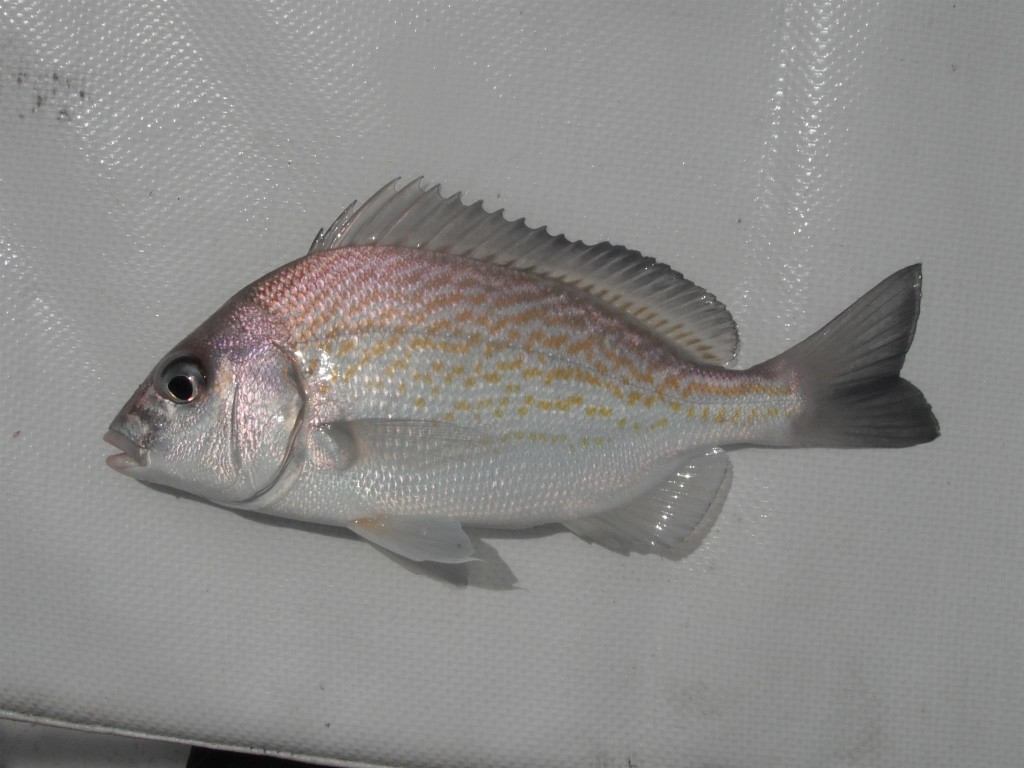 We then fished another reef spot, but it was overrun by catfish.  On our last spot of the day we had one final shot at oragemouth weakfish and other 'bigguns.  Not even a nibble.
We tried trolling a bit for roosters on the way back in. My mojarra was picked up by something but nothing connected. George scored another bigmouth leatherjacket and I was left empty handed on those guys.  Back at the dock, I didn't even try for those pesky goby-like fish.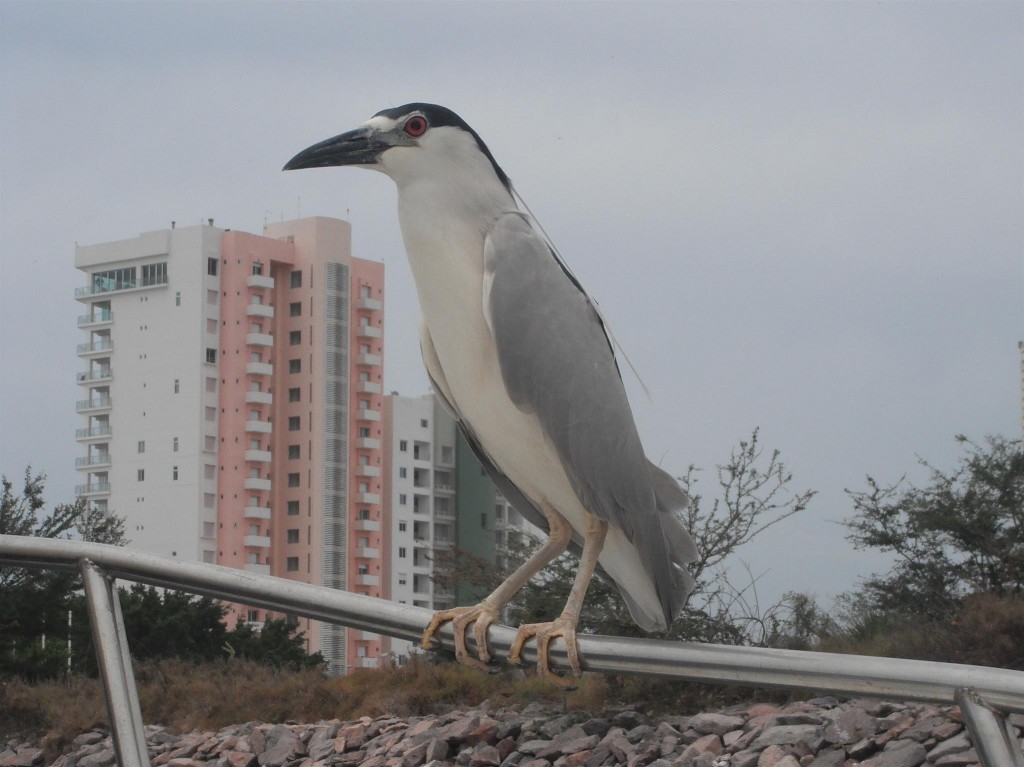 With plenty of scores to settle with fish big and small, there is definitely plenty of reason to return to Mazatlan in the future.