Heading home from the cottage this weekend, I decided to try for some blondes. I had no craft, but I brought my inflatable beach toy…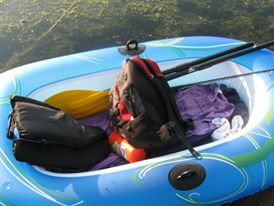 As my friend put it, I was one headshake away from disaster.
Anyways…
I began by paddling myself out to likely structures and chucking live minnows in them. At one point I had a fish on briefly and I got my minnow back… with a clean slash that was bleeding. I was on the right track.
Then somebody hit a switch and I was swarmed by mosquitoes. It went from manageable to complete hell in seconds. I made a bee line back to my launching point.
By the time I put the beach toy away, night had fallen. I proceeded with Plan B: lots of citronella candles spaced around the dock. Any use of my headlamp was an open invitation to another cloud of mosquitoes.
The night was still. The full moon shone. Monsters lurked. Any disturbance on the surface would ring dinner for any fish in the area. Buzz bait time.
All of 3 casts in, the buzzbait's slurping sound was silenced, yielding to a deep gulp. I felt a tug on my rod, and I tugged back into a line-peeling run. It took about 20 seconds before I could start taking line back. In a minute, I had the beast in the net.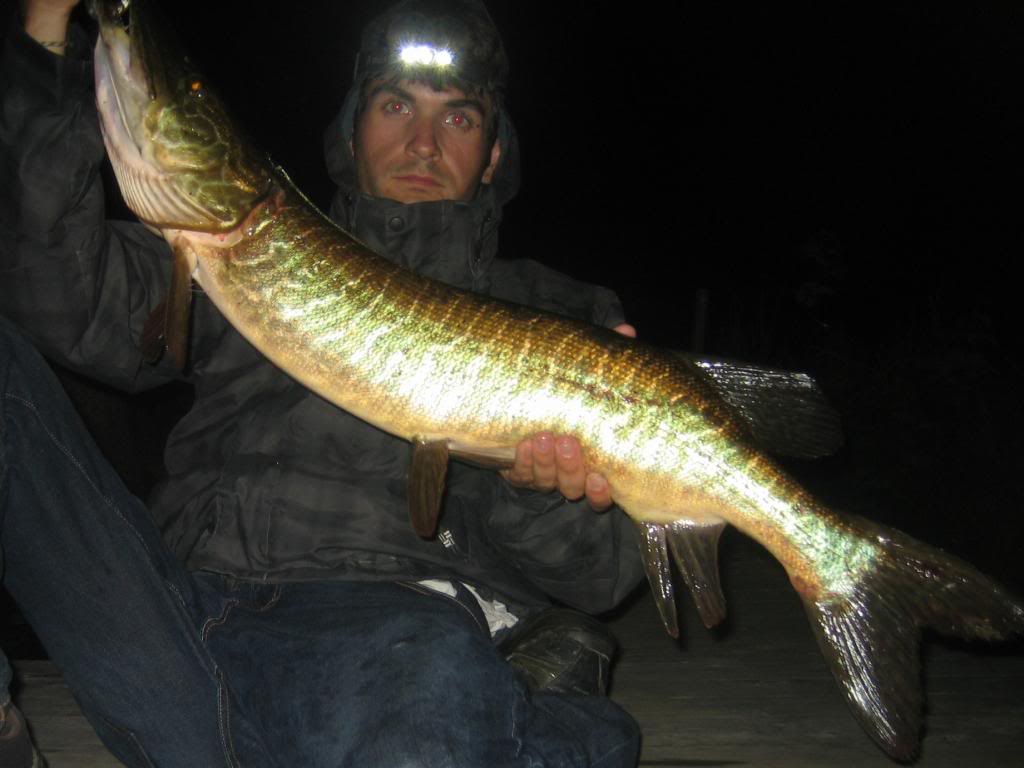 Now, all 35″ of this fish would have been an exciting first muskie catch. However, this fish is a tiger muskie… a hybrid between muskie and northern pike. The patterning is striking, and my camera could not do the fish justice in the darkness.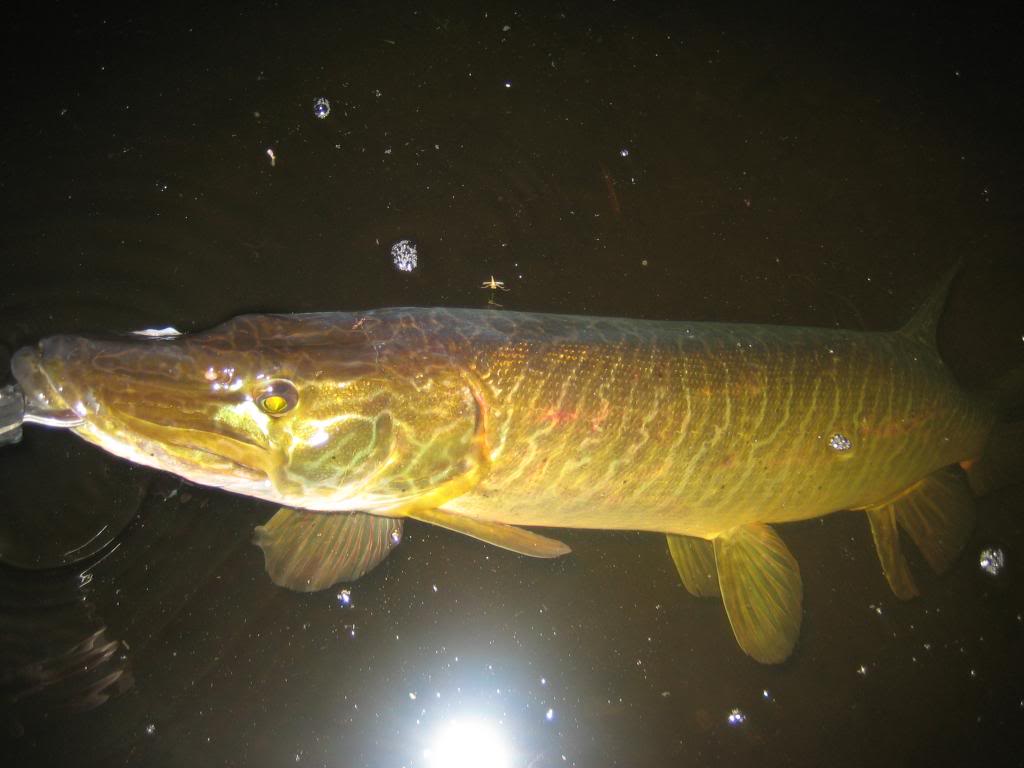 This fish was good at transforming my buzzbait into a gnarly mess, note the severed tooth I found on the dock….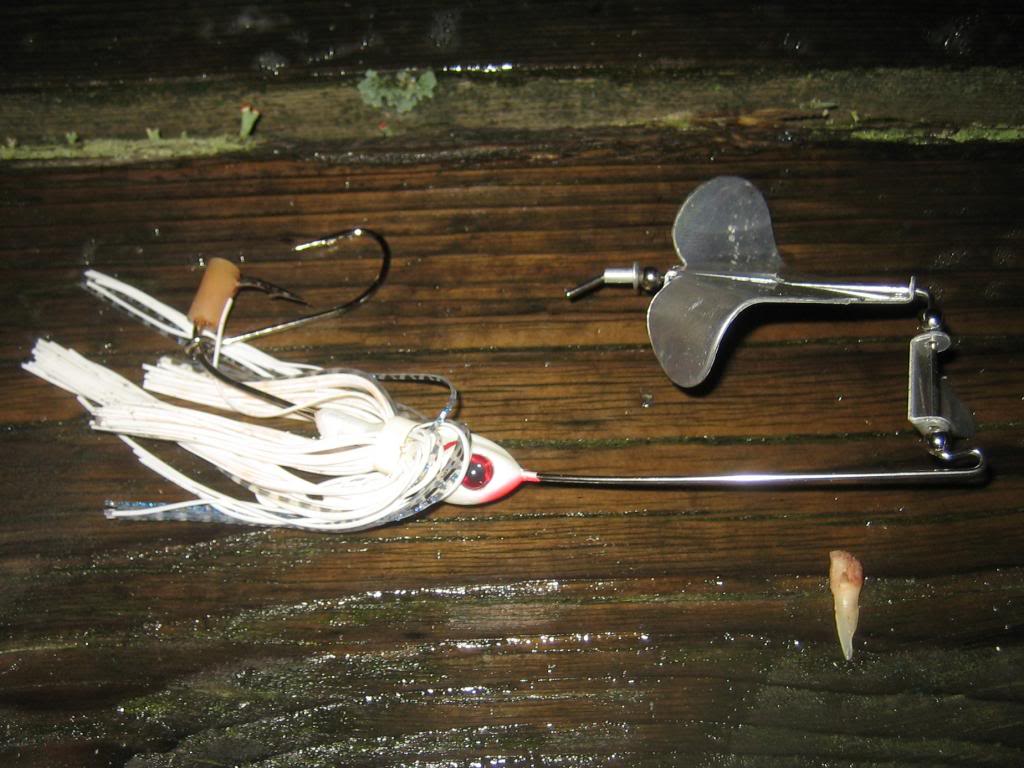 I took a while to recollect myself, and began fan casting again. Not too long after, I felt another tug on my buzzbait which revealed itself as a small, but true muskie.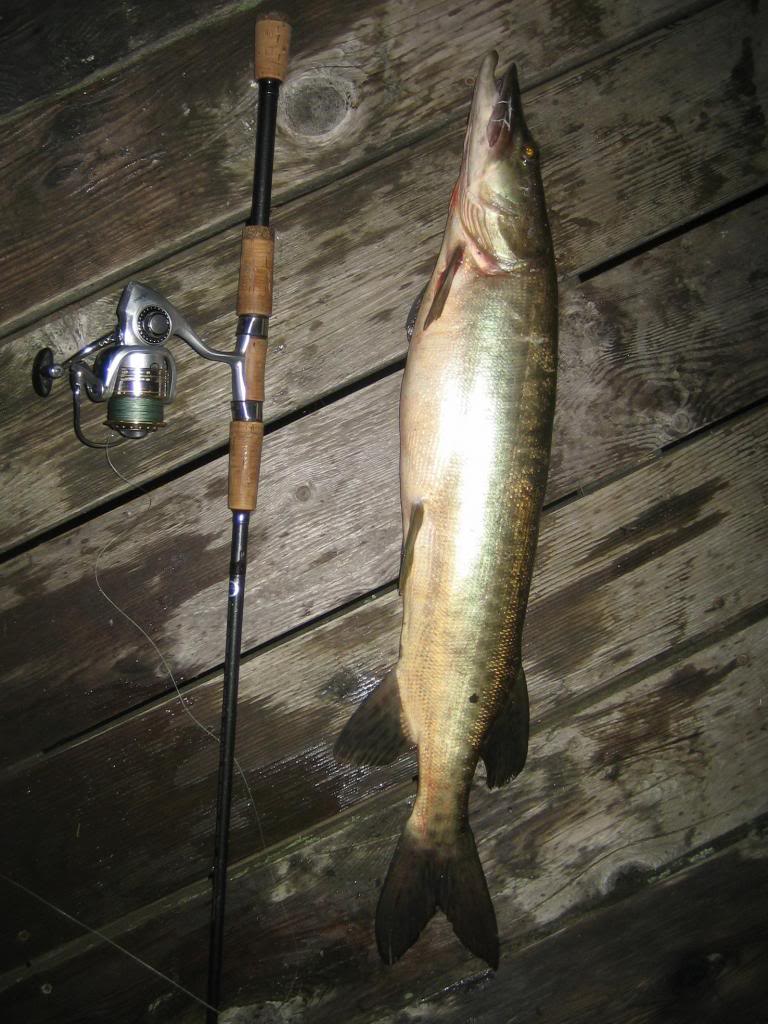 And I failed completely at this self-timer shot… but the fish had to go back in immediately.. the thrashing was just not good for it.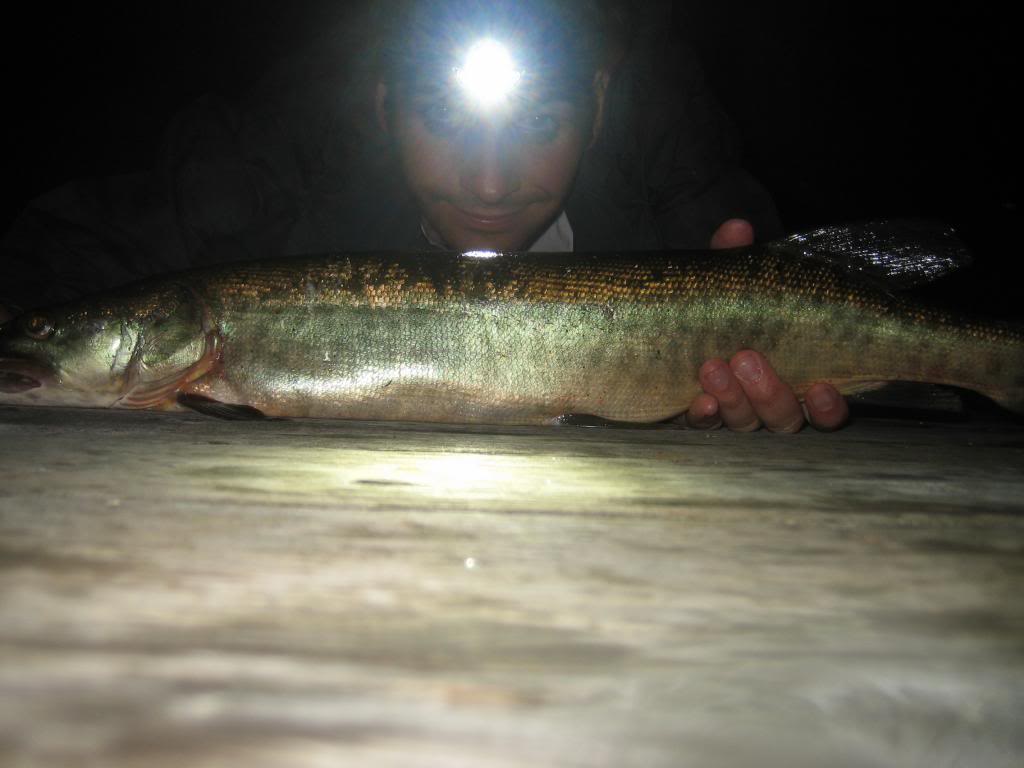 I continued to cast for a while, but feeding time may had passed. I headed home a happy man.
For this night I have to thank Ken, as he had entrusted this particular spot to me last year.