On the long weekend, FishFight once again invited me to join him and Zack on his boat to fish for bass on the Niagara river. Last time we were out, I saw over 7 muskies so I brought muskie gear as well.
I started by dropshotting straight down from the boat, but I wasn't getting much water covered compared to Josh and Zack, who were both casting spoons. I switched up to a big x-zone swammer on a 3/8 ozjighead and proceeded to catch weeds on the bottom.
I lightened up a bit, to a 1/4 oz. weedless jighead tipped with a 3″ pearl swimbait. This ended up getting me my fish for the day.  I experimented with bigger spinnerbaits for muskie, but I didn't see any.
When fishing in 10 fow, I tried to fish the weedless swimbait as close to the bottom as I could. I would let it sink, pick it up with my rod a bit off bottom, then let it sink again. When I was casting in 1-2 FOW towards shore, I would reel it quickly to keep it above the weeds.
It was my best day ever for smallmouth. 3 fish over 3 lbs, and a total of about 22lbs of bass I can credit to the little pearl swimbait.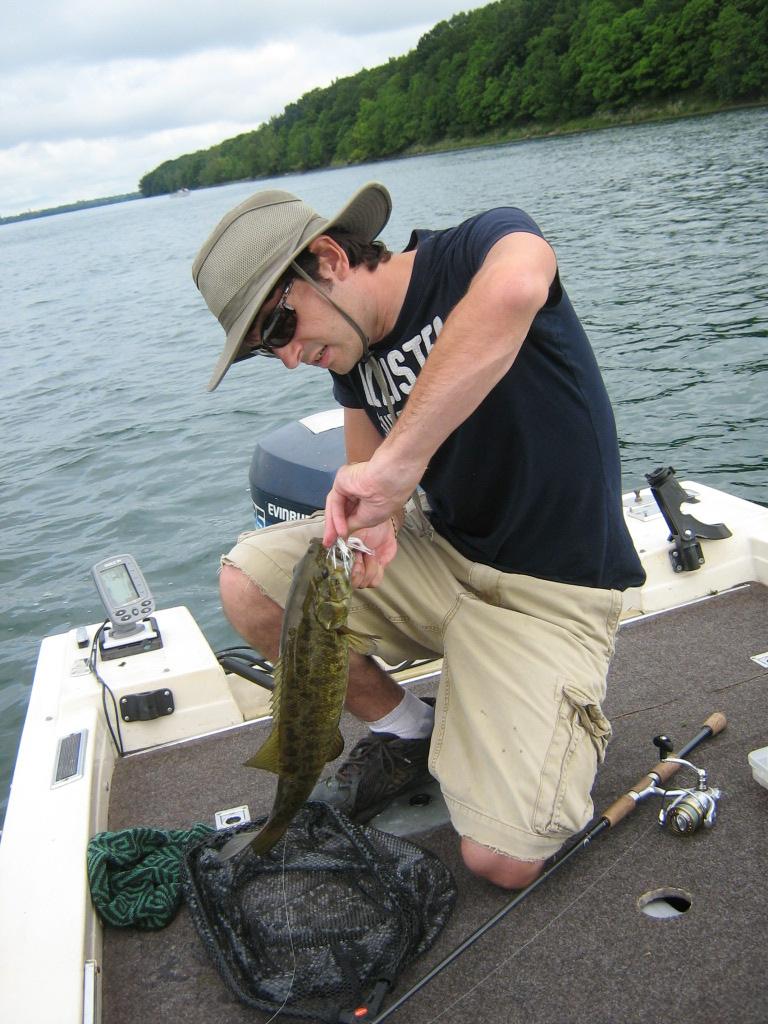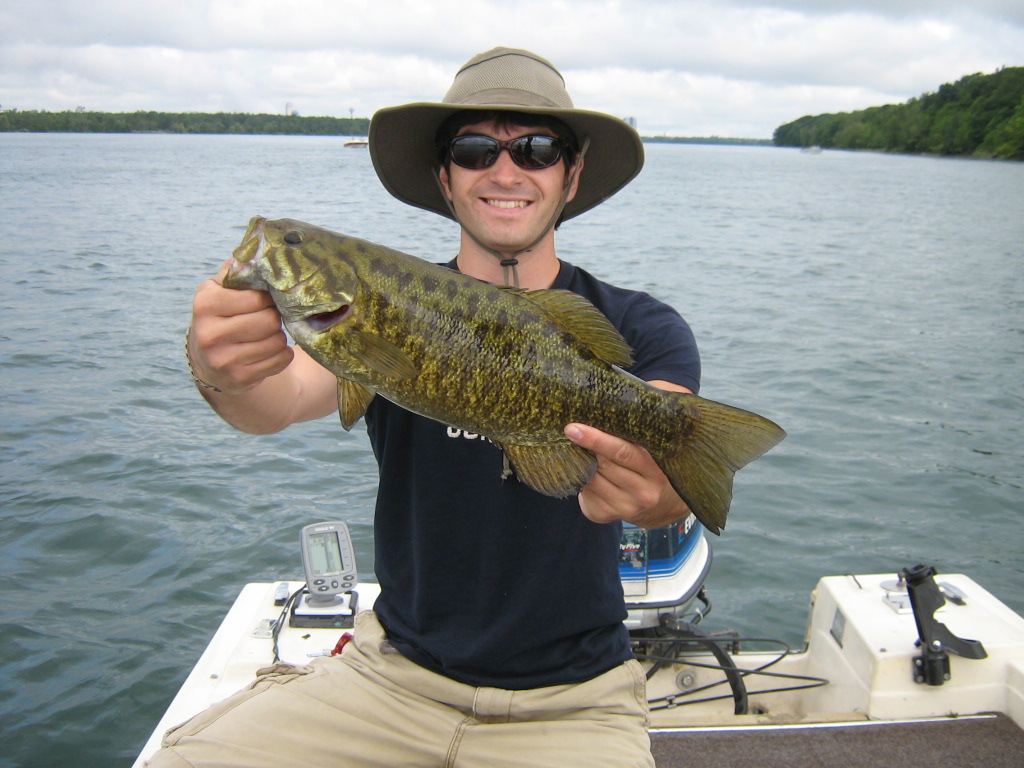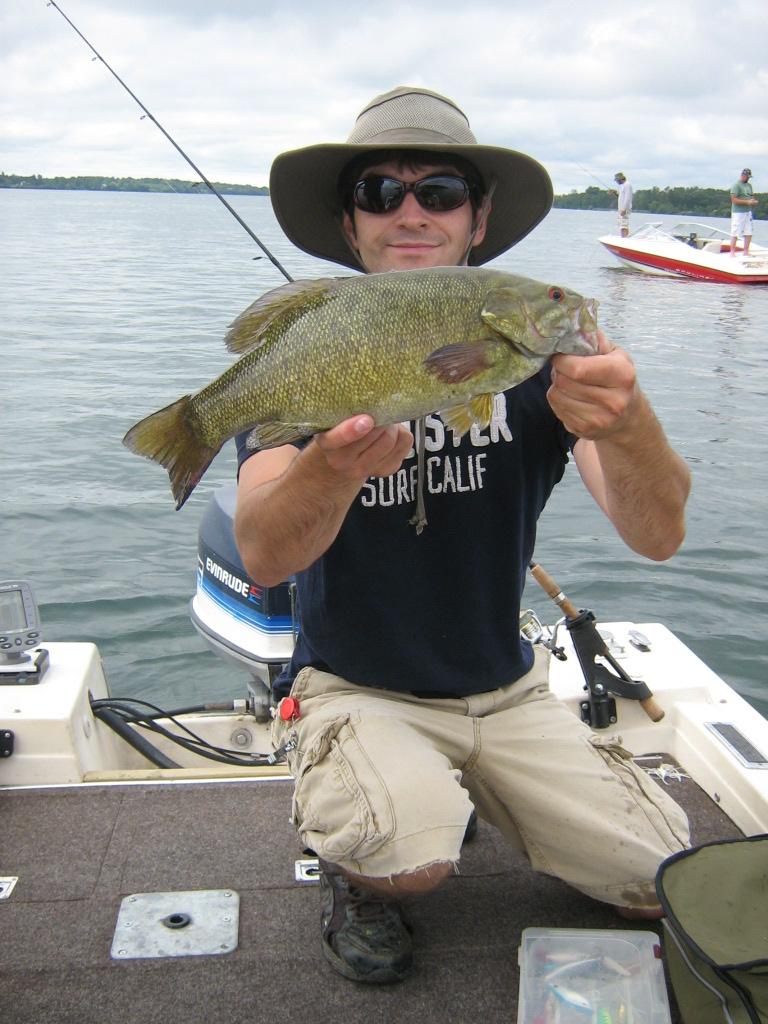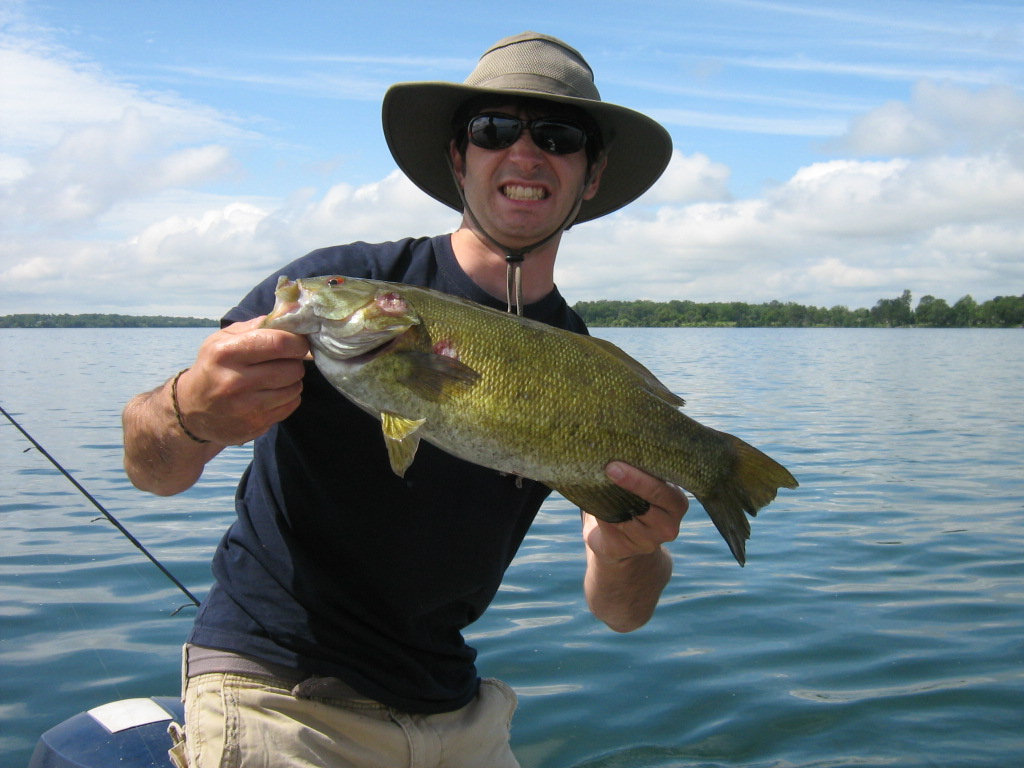 And my new PB smallie weighting in at 3.6 lbs… the fatty of the day. I hooked tn in 2 fow right by shore. They cruise the shallows in the evening and this is a pattern I keep coming back to.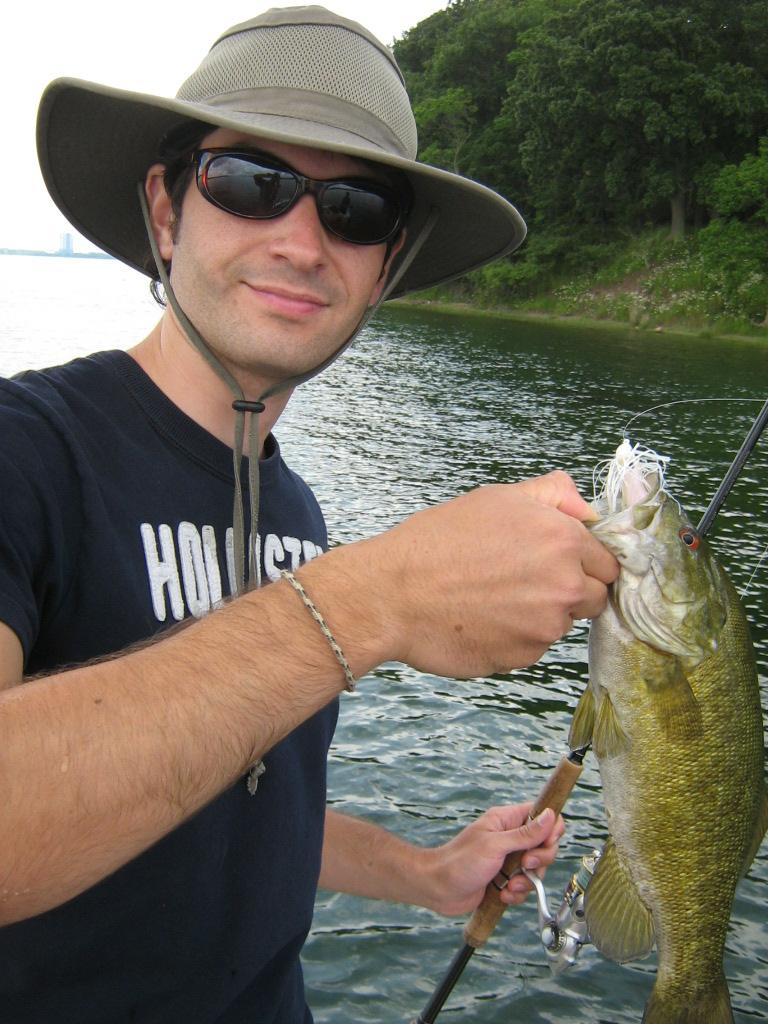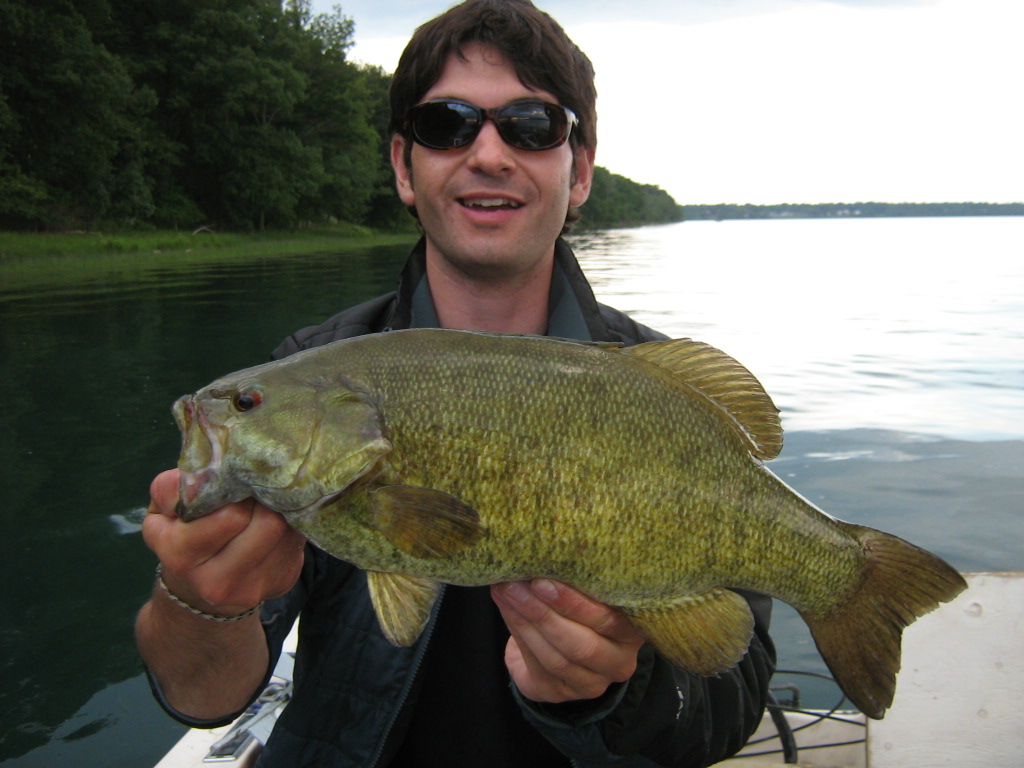 And one to say goodnight to the river that had been so kind