… or whatever you can feel when it's -30 in the morning.
Stuck to my guns this morning by setting up on the same spot as yesterday. I arrived a bit later than I would have liked (there was already light out), but by 10am I was 2/3 on whities.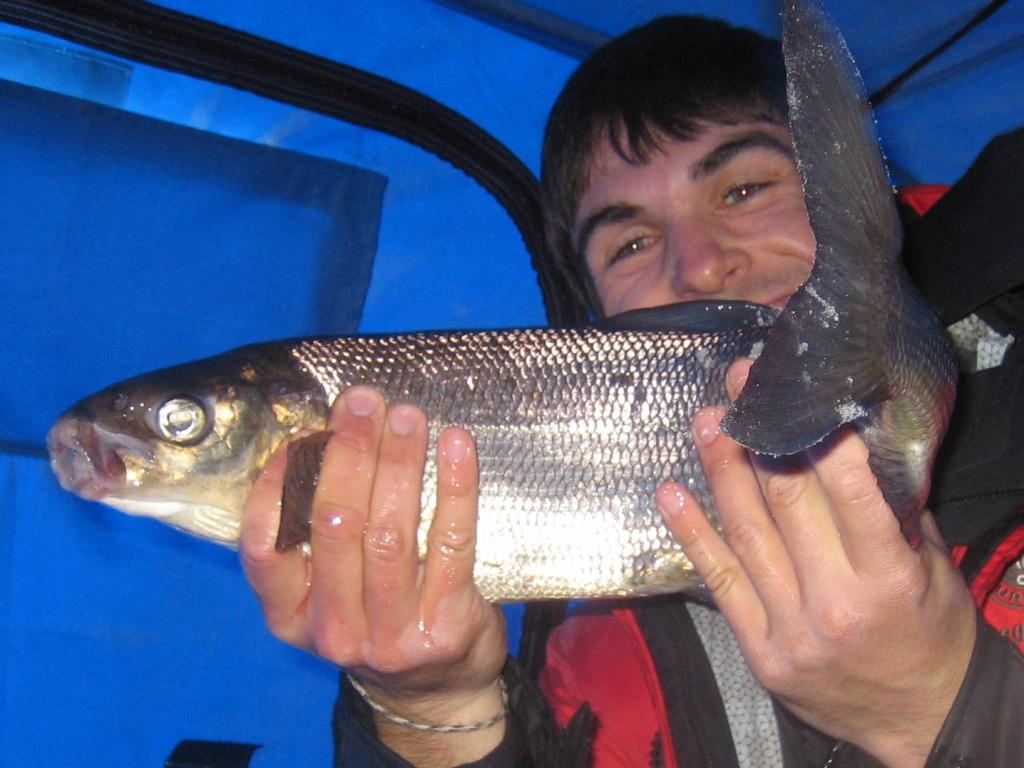 The sun was now high in the sky and the fish reacted by going on a vacation, getting their lawn chairs and keeping their mouths shut. Yeterday's bite lasted at least until noon, but today's bite window was shorter and earlier. Yesterday was a cloudy day. Perhaps clouds have something to do with a longer morning bite window?
I was still marking interested fish, but nothing I did could get them to chow down. No matter what lure I used or how I moved (or, just as importantly, didn't move) it, all they did was swim over, pause for a few seconds right on the jig, and leave. Absoultely frustrating, but I should expect nothing less from my favourite adversary.
Since this was the last day I would be able to get out before the 15th, I decided to go for broke and explore some new structure. Well, I went for broke because all I got in return was a handful of blank screens and this farewell wave to my 2014 Simcoe ice season: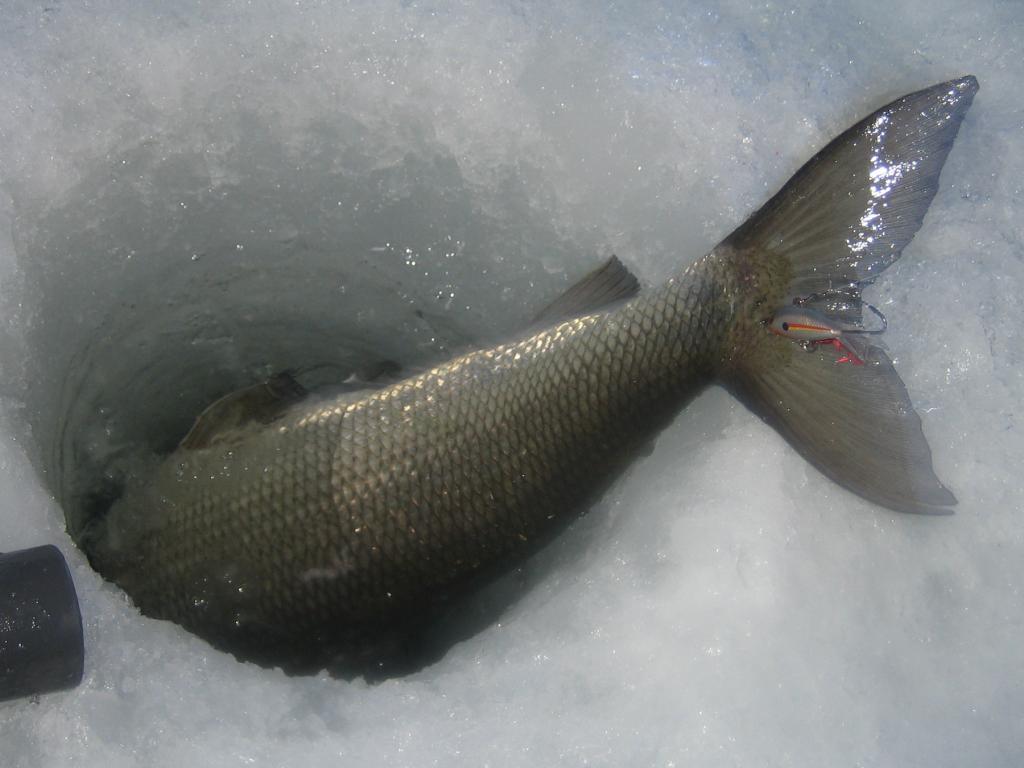 I had been tricked into thinking I'd be finishing the season off with a nice laker. Joke was on me! I wish I had a video just to see the look on my own face when the butt-end of a whitefish came flying up through the hole, splashing water onto EVERYTHING!
Before sunset, I returned to my original spot and experienced the same action I had earlier. Fish on the screen, fish charging to jig, fish right ON the jig (turning from a yellow to a red mark), fish looking at the jig… looking…. looking… I'm desparetly trying to figure how the fish wants the lure to look… looking… fish descends.
So, what did the fish want today? The fish wanted to taunt me. Mr. Whitefish, Wendy Whitefish, and all you whities out there, you better start getting ready for next year.