Out the door at 3am and the anchor was down at 6am. I fished the same place with the same rod, same lures, and with the same technique as I employed through the ice.  The result was the same coveted Lake Whitefish!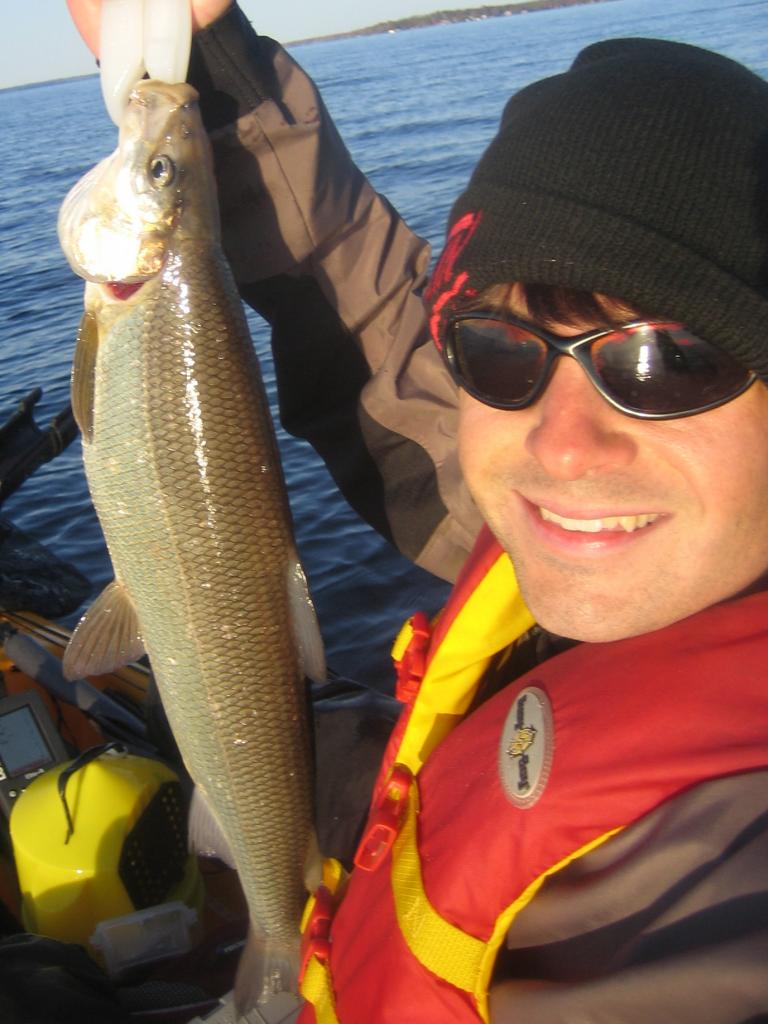 It took about 10 refusing fish before I figured out I had to relax my presentation and pretend I was on the ice. Once I did that, I hooked up immediately and pulled the hook halfway up.
About 20 minutes later I hooked up again, loosened the drag and brought in my first yak'd lake whitefish at 23.75″.
Shortly after that, I hooked up yet again and had the fish all the way up to the surface before it spun around behind the rudder.  I averted near disaster by dunking all of the 27″ rod underwater to clear the rudder. So this is why people don't fish open water with ice rods….
The fish took one final run and pulled the hook… darn!
I was 1 for 3 before the bite stopped dead at 7:30am.
I trolled back to shore for some lakers but not a hit.