In celebration of the coming trout opener, I thought I'd get my feet wet (literally) in trout fishing.
Following whitbyfisherman's advice on the OFF site, I arrived nice and early to find the holes closest to the parking lot already full of avid anglers. "No problemo!", said I, I'll just have to go for a little stroll =P.
I walked about 5 minutes upstream only to find a virgin pool of trout. The water was so clear, I could see each and every one of them swimming about. This was the first time I've seen trout in a river for a long time, so I was pretty excited!
Being a trout noob, I used the smallest presentation I could get away with. A small hook with a worm, nothing else.
Now this sight-fishing experience is one that I'll never forget. A few drifts in, watching my worm, I noticed a follow! Well at least one of them was feeding! A few more casts and BAM! I watched her inhale my offering. Set the hook and there we go! My first trout: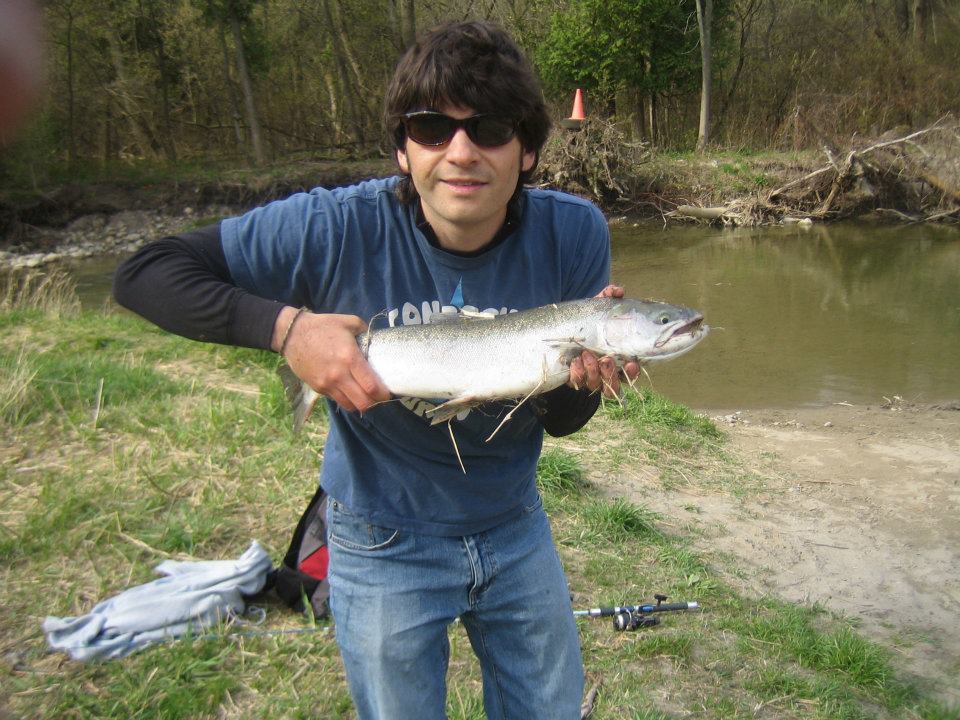 And then all the action stopped! No more trout bites for the rest of the day.
I did manage to find a big pod of suckers that I sight-fished from an overhanging bridge. Loads of fun! Watching the fish take the bate and the setting the hook at just the right moment is an angling experience that cannot be beat.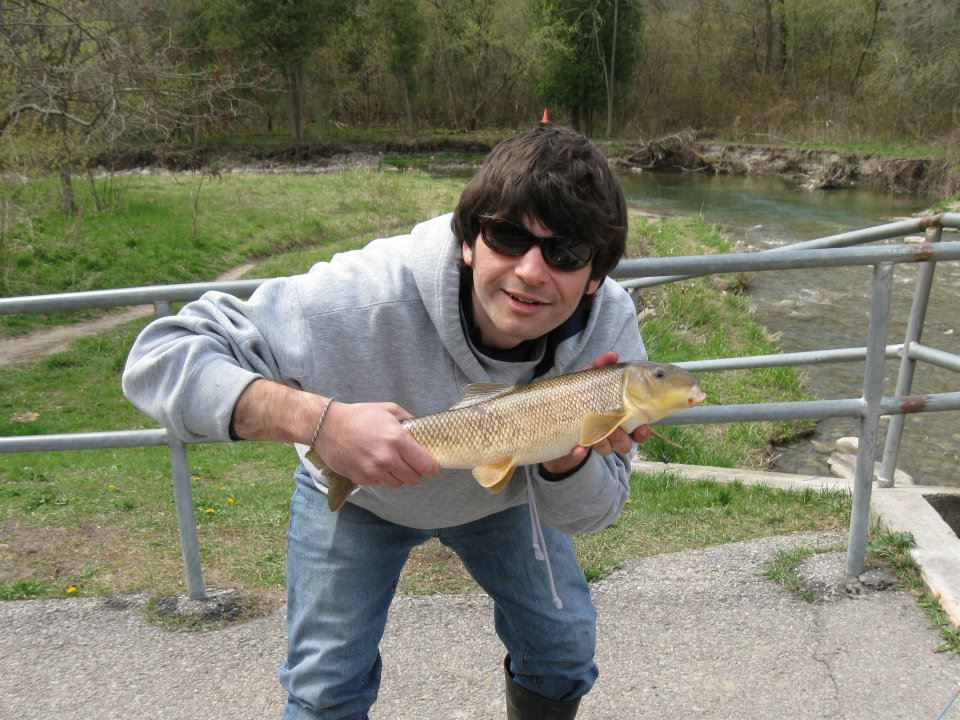 After a few suckers and an out of season bass, I went back to trying to entice the trout. No bites on worms or spoons. Oh well, headed home.
Went back to the same spots on Monday with hoTTuna and no bites on worms, eggs, and pink worm. Noticed a lot of the fish were missing (was only able to spot one fish). The rain must have moved them upstream *shrugs*.