Following my hunt for late winter/early spring northern pike, I set my sights on steelhead.  
Before opener, I spent some time on lower Duffins.
March 23:
Today was my first attempt at fishing trout in the tribs. I missed the excitement of the salmon run.
I tied up some roe bags this morning and off I went to Whitney and Clement to search for trout. With the help of a fellow fisherman, I was able to find them! I could see them crossing through a shallow section every few minutes.
I was pretty stoked to see them swimming upstream, I didn't expect to find any.
I drifted my float through the current around the area. No bites. No bites for the other 2 parties I talked to. I guess it was because of the low-vis water ("chocolate milk" I think they call it :P).
***
Immediately prior the 2012 trout opener I was able to catch my first steelhead.
On opener day, I did not think much of getting up early.  I set out to a spot I had previously explored only in my childhood, captivated by fishing trying to jump an impassable barrier.  I arrived to unimaginable fishing crowds which forced me to explore new areas of the river, just as I had done to catch my first steelhead.
I broke quite a few off before I learned how to control the power of these fish on light line in the river's current.  My "professional" fishing outfit served me well =P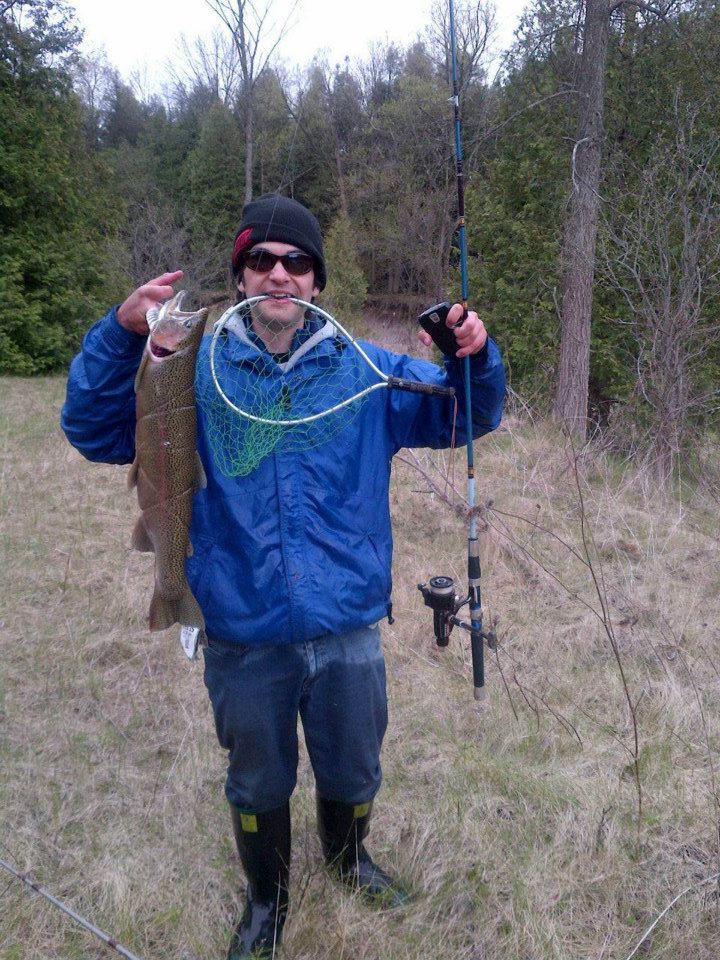 Perhaps it was time to invest in waders!  I returned to this spot quite a few times that week, without disappointment.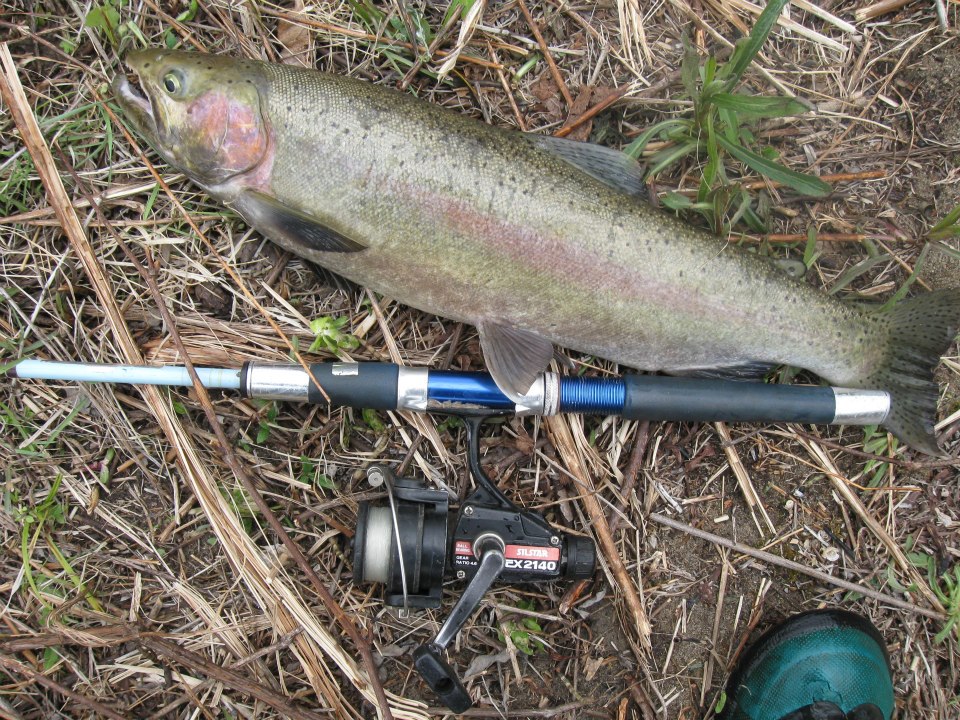 As the season continued, a friend of mine put me on to a group of steelhead even closer to home.  These fish were held by a beaver dam and overhanging branches in the most unsuspecting location.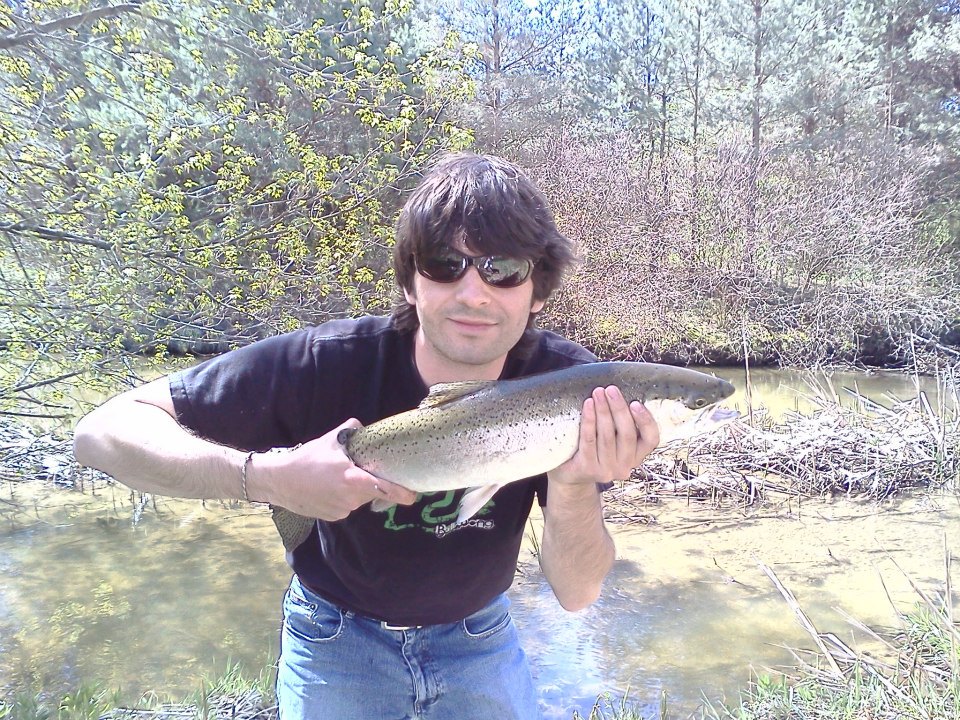 I was even able to catch one as a gift for my grandfather on my way to visit him one morning.