'Twas the long weekend and I was invited to join my friend at his cottage.
My original fishing goals for this trip were to go after lake trout and walleye, but these goals would soon be revised. For deep jigging in the lake, I bought some 1 oz. jigheads and a dozen large minnows. Can't forget the 2 dozen worms! Off we went…
We arrived at nightfall and I was dying to test out the minnows off the dock. I was after a new species of something, maybe a burbot or a catfish of sorts.
Of course, I caught bass after bass =D.
I was using a wire leader in case of pike and fishing the minnows off the bottom at first.  I soon figured out that the bottom was choked with weeds. More had grown in since my last visit.
I took out my light-up bobber and missed some strikes. After 4 or 5 spat hooks, I finally landed this poor bass with a deformed mouth. This guy was probably torn up after being poorly unhooked as a juvenile.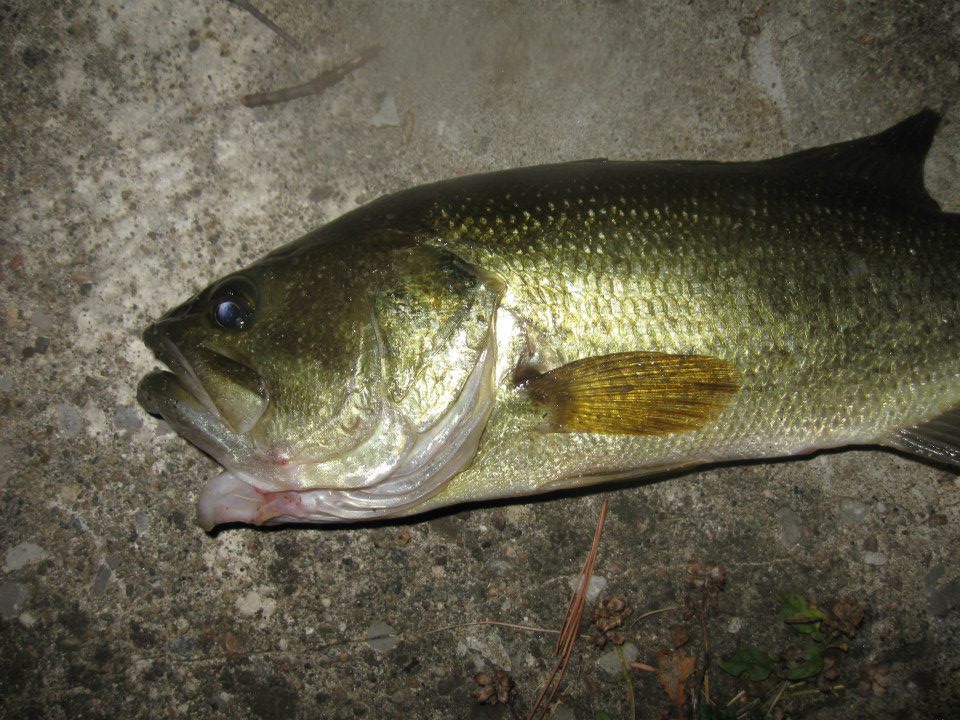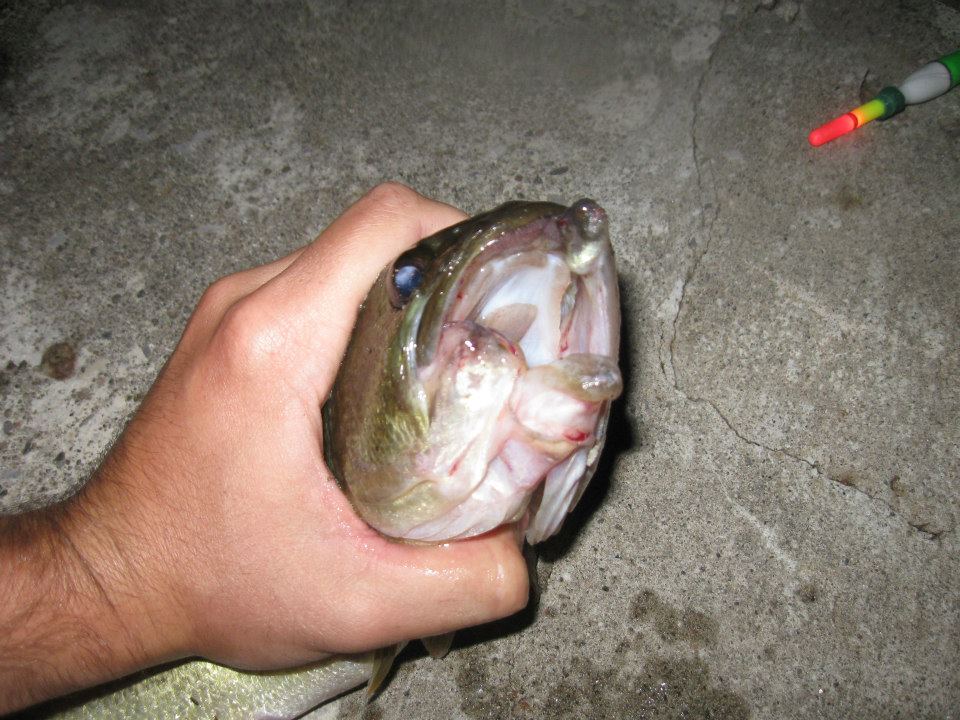 I finally figured out how to keep the fish hooked and the action was fairly steady after that. Bass after bass.
A nice one: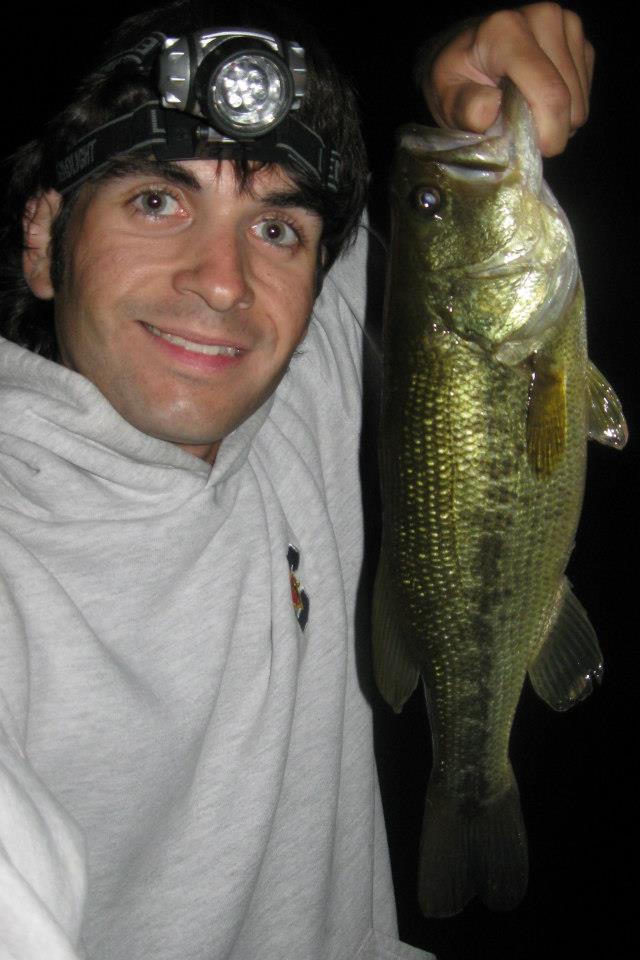 I had just learned the extreme potency of live minnows.
The next morning I woke up and took the kayak out on the lake. I trekked out to what seemed to be the deepest part of the lake and dropped down my 1oz. jighead tipped with a minnow.
I counted down the depth…. 1, 2, 3… bottom.  Only 3 seconds to hit bottom.  Much too shallow for any lakers.
A quick chat with a fellow in a canoe confirmed my suspicion: the lake was too shallow for trout. It maxed out at 30 ft. He added that the lake had nothing but bass.
No pike, no walley… just bass.
A little distraught, I paddled back to shore to look for some micro fish. I could at least add some micros to my species list =). I found a school of minnows I hadn't caught before and instead caught three of these gorgeous pumpkinseed on my number 24 hook…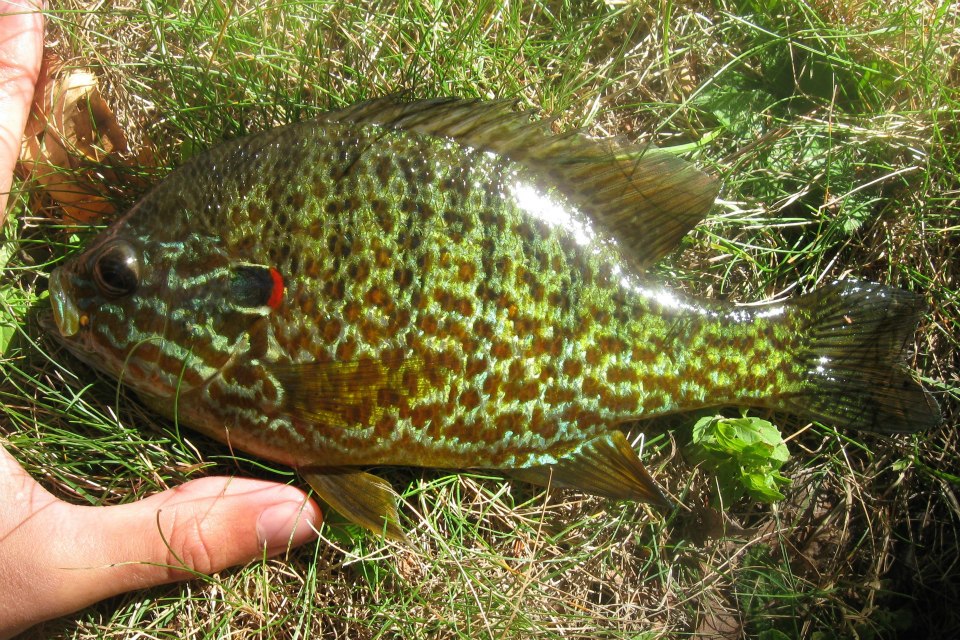 Big fish, little bait rings true once again!
Finally got the minnow I was after: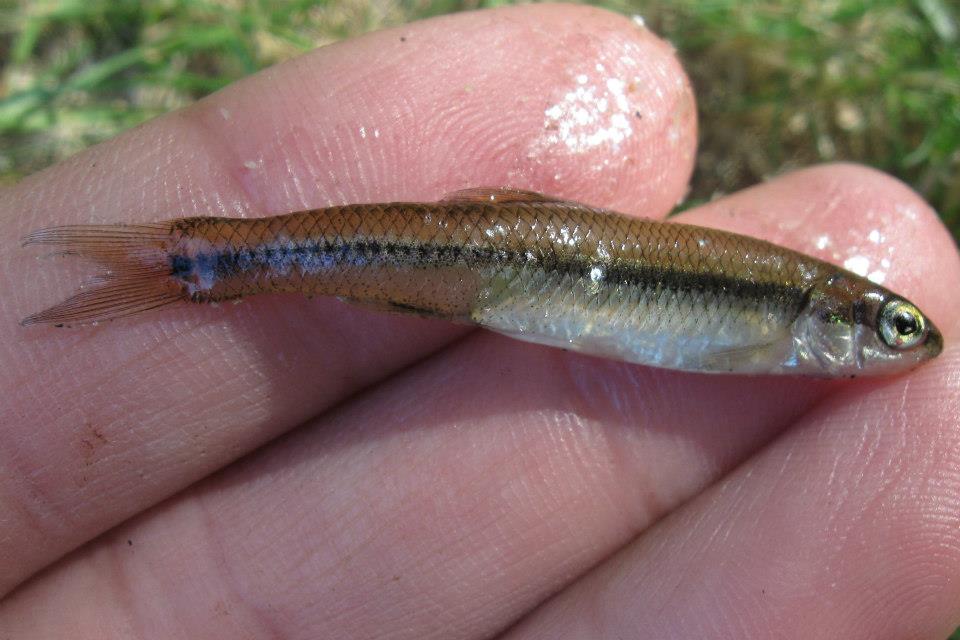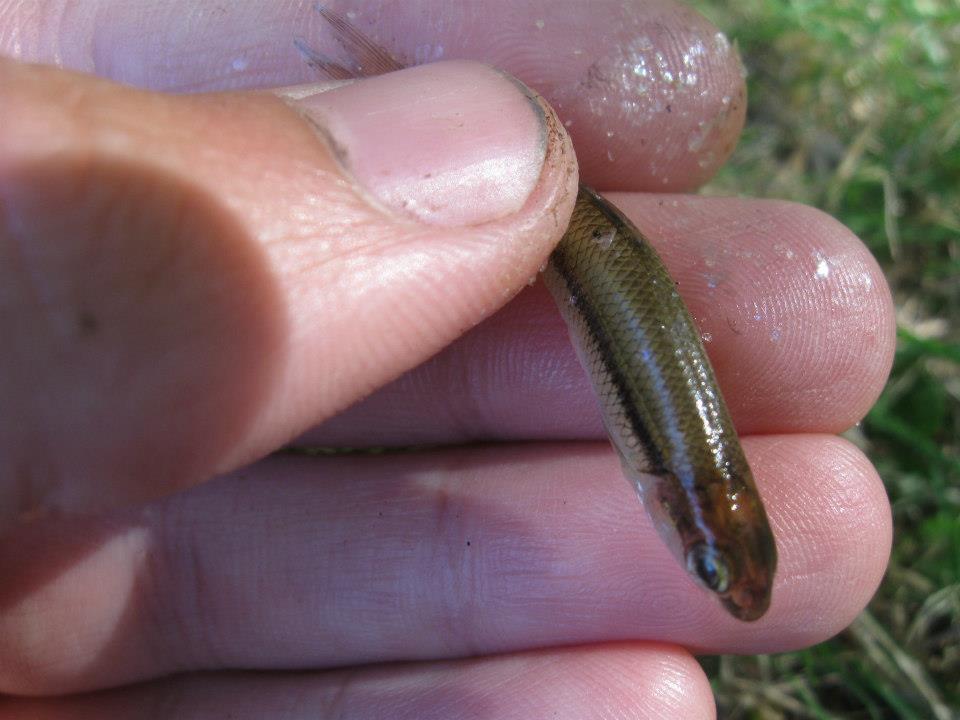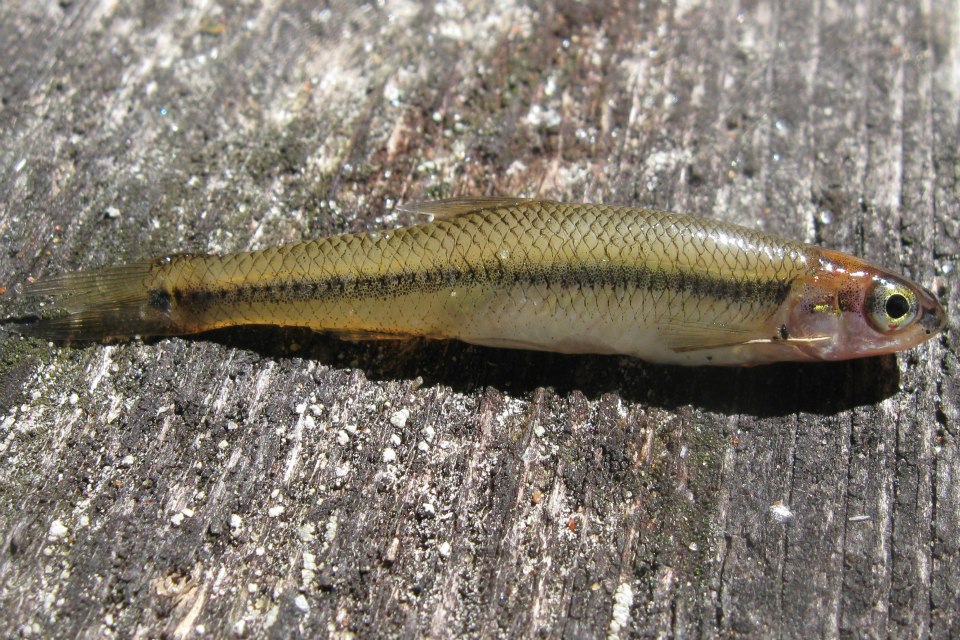 Referencing the sampling report of the lake revealed this fish to be a bluntnose minnow.
After I had my micro fishing fill, I tied on my floating rapala F-7 and cast out for some shore bass fishing. Adjacent to my friend's dock was this perfect bass habitat: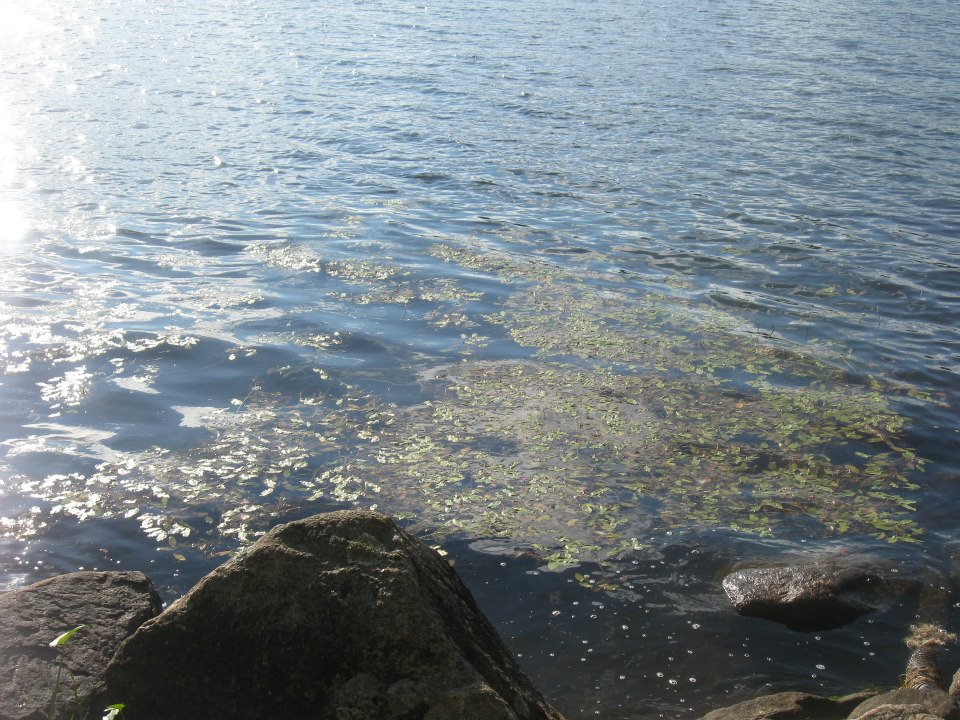 One cast into the weed openings confirmed my suspicion. I had gotten the attention of a BIG bass! A ran back and tipped the rapalla with a worm, and then I just switched to a real minnow. A few casts later, I had'em: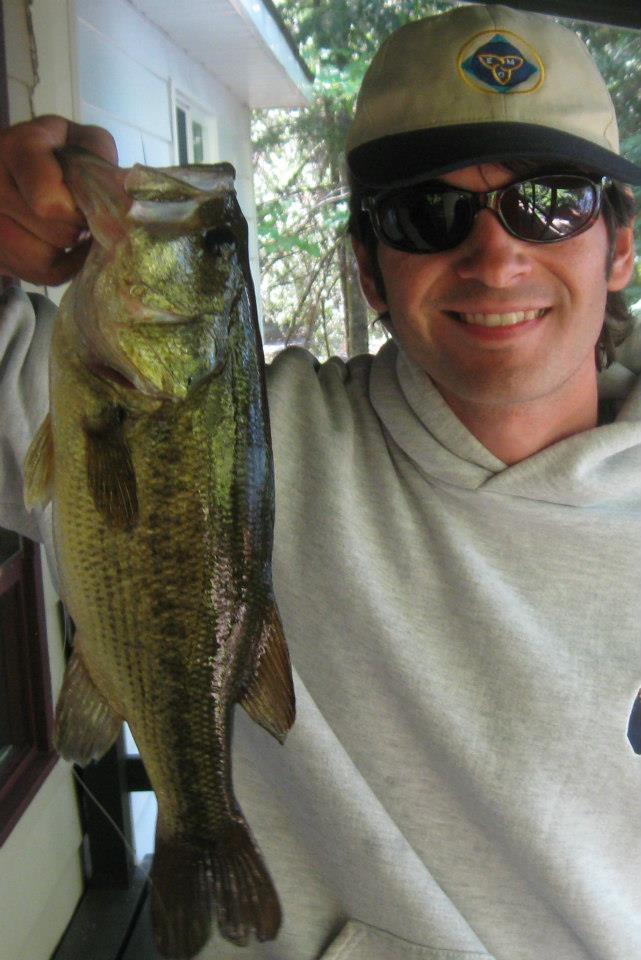 I switched to circle hooks to ease the unhooking process.  The minnows were just working too well to justify the continued use of J hooks.
The action on the minnows was very steady. Fish, after fish…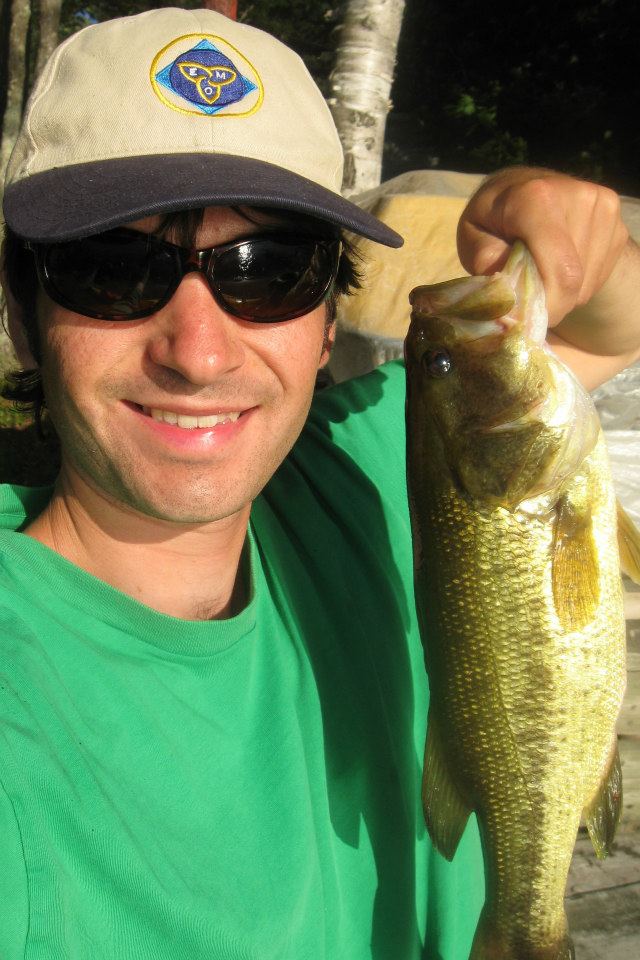 Within an hour or two I think I'd caught every fish in the area because the bite stopped dead!
The sights of cottage country: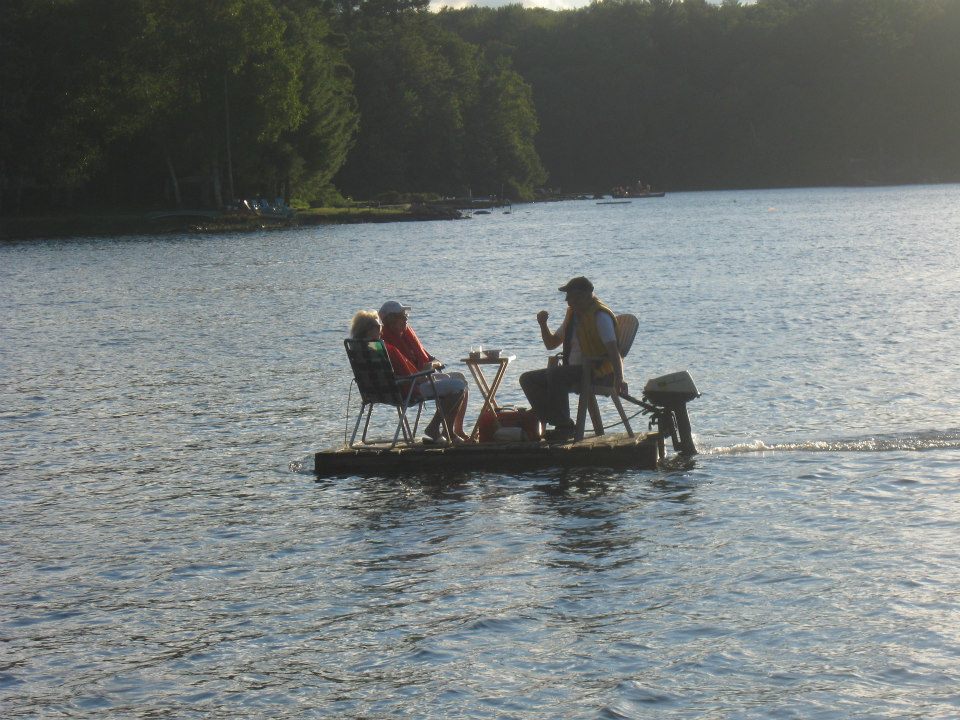 The next morning I set out to check a hot tip my friend's uncle had given me. He mentioned brook trout in the stream adjacent to the lake. The lake was connected to two streams. I would check both of them.
Heading out: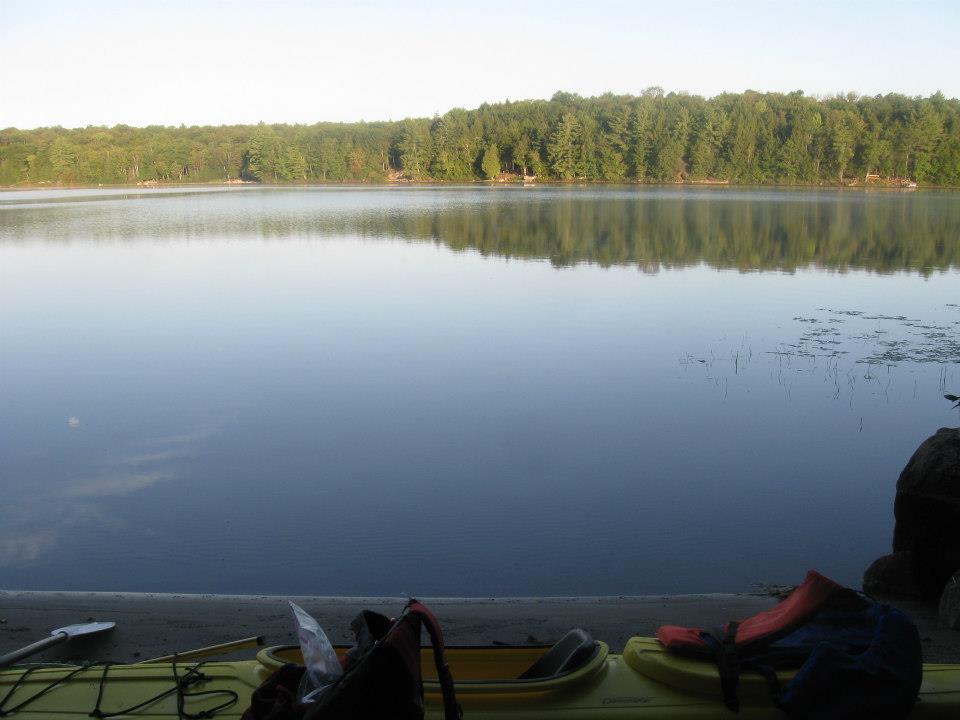 Only to find…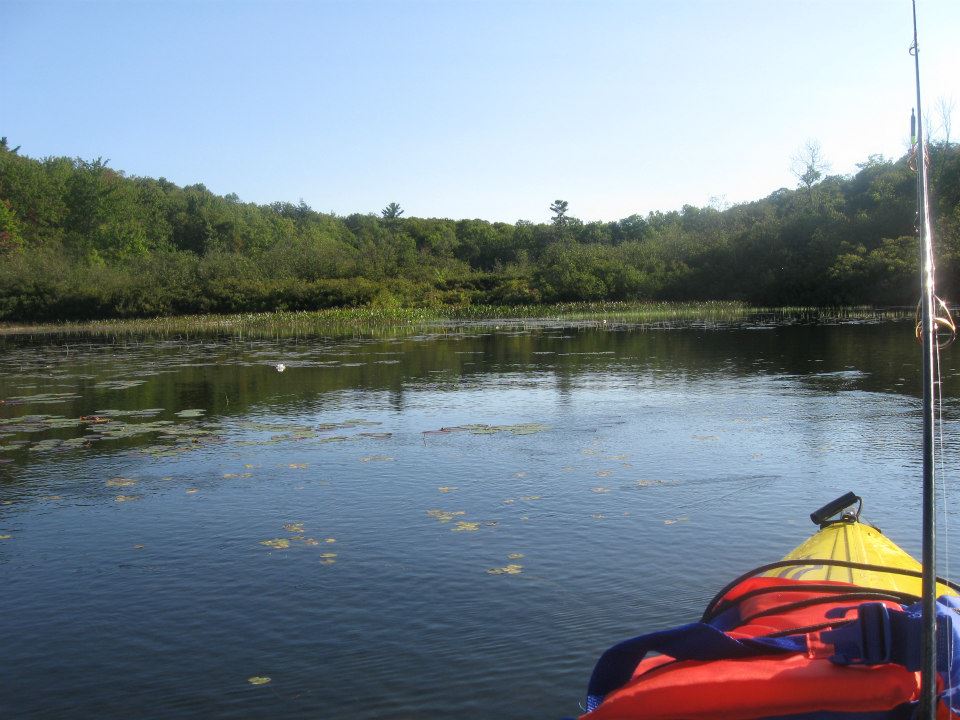 I tried portaging in, but the stream was lined with bushes. Further, had I walked straight up the middle of the stream, I would have sunken into mud up to my hips.
I tried the stream on the other side of the lake: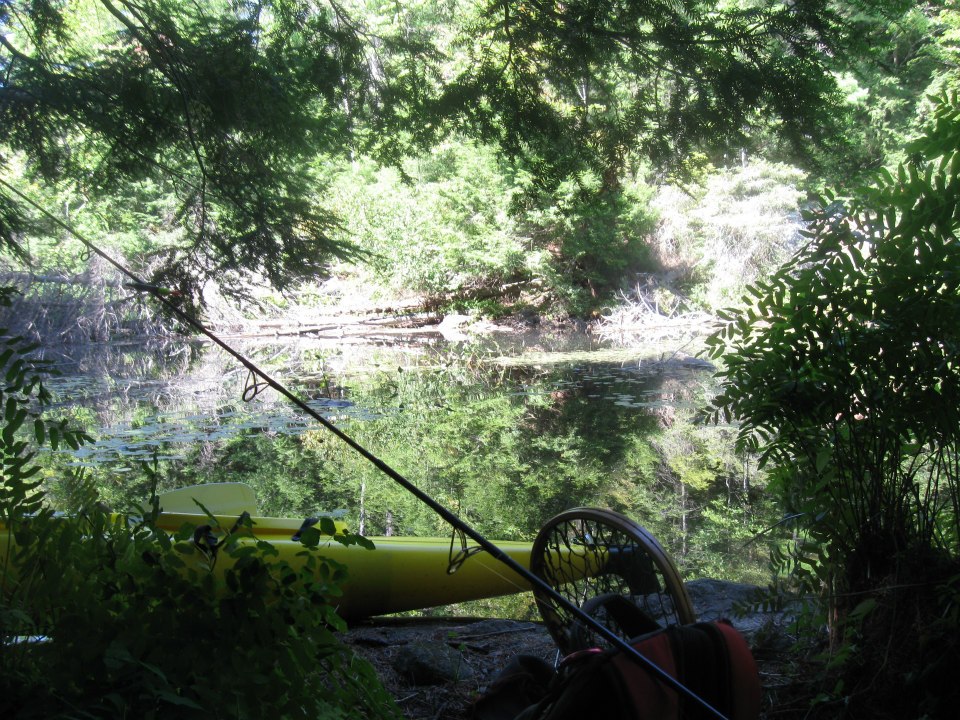 Only to find…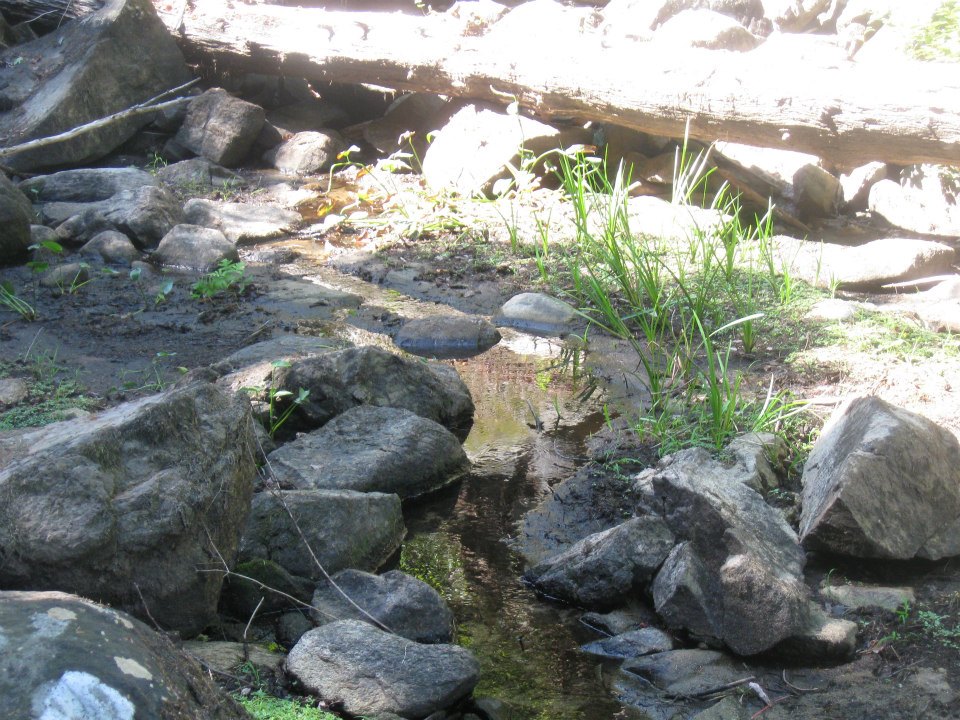 Where'd the water go!
To my content, the stream widened up as I walked along. Wide enough to hold some darkly coloured creek chub: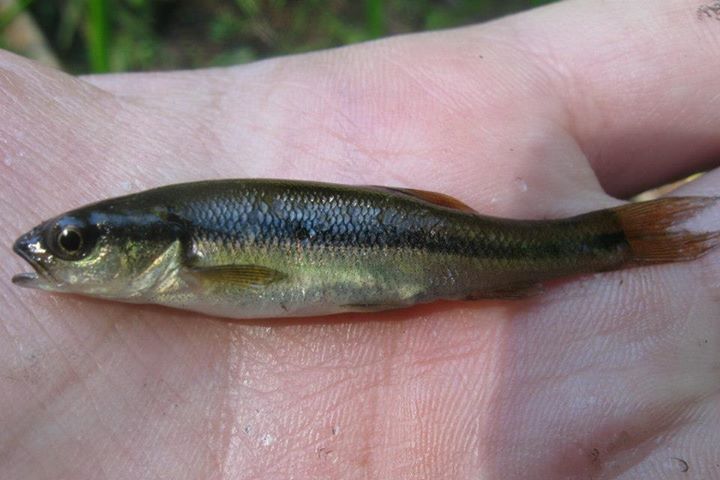 Baby bass: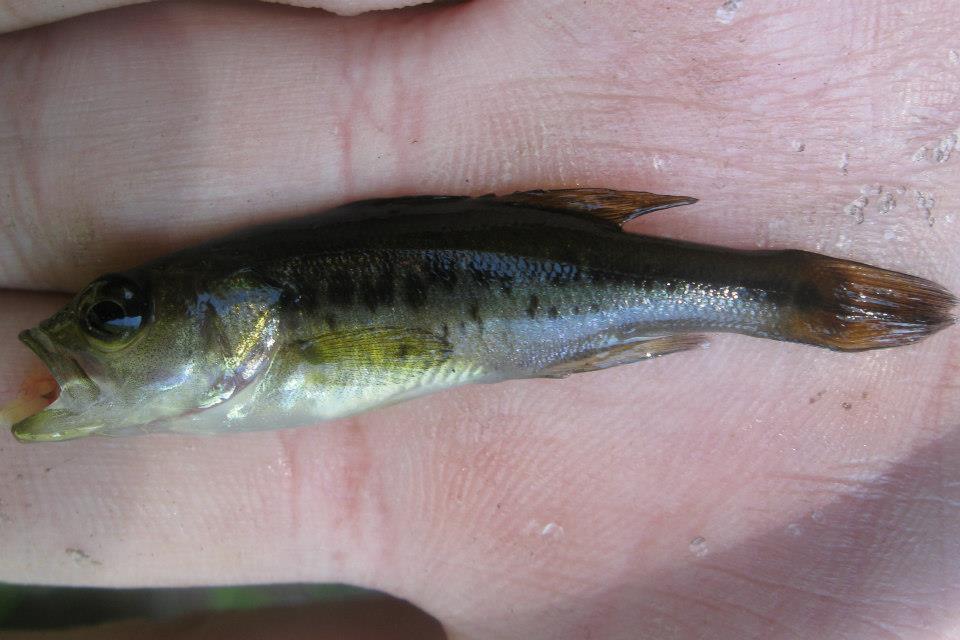 Puney perch: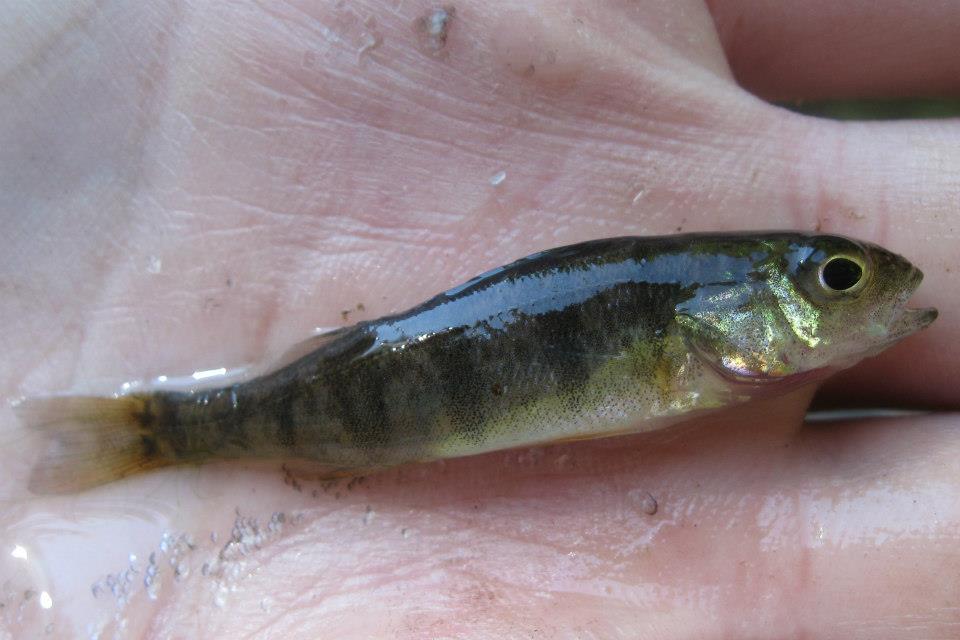 I saw a hummingbird to boot! I made my way back…
The next morning I decided to revisit the first stream from yesterday's trip and approach it from the cottage road. After a nice hike along the cottage road, I reached the stream and climbed down the rock face: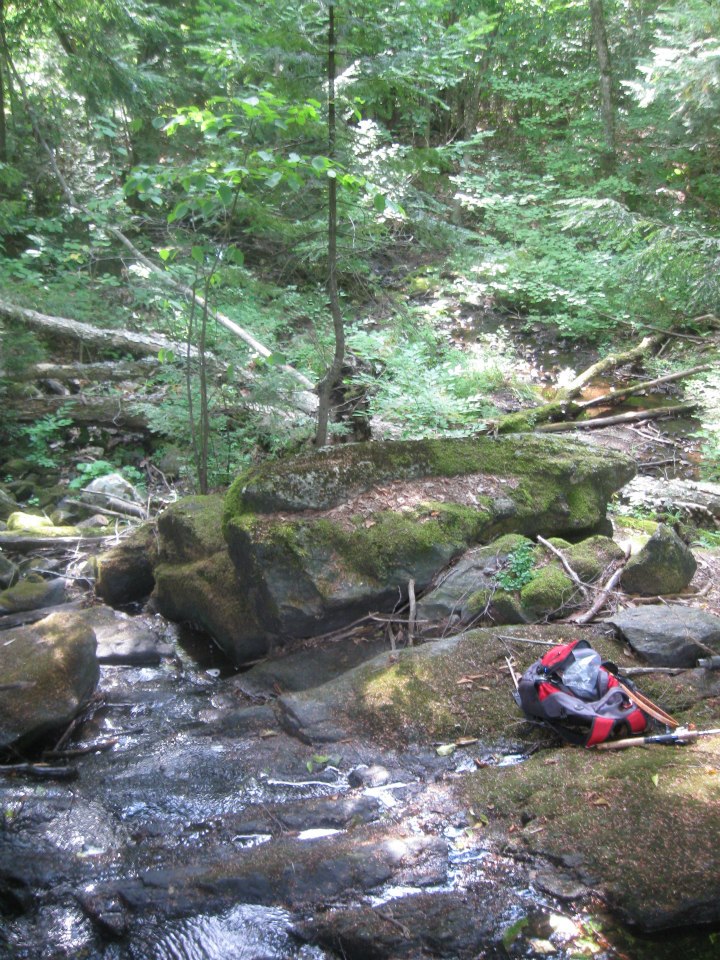 I was hoping to finally find the brookies, but once again I only found shallow, warm water and chubs.
After hooking a Spanish armada of chubs, I finally hooked into something new: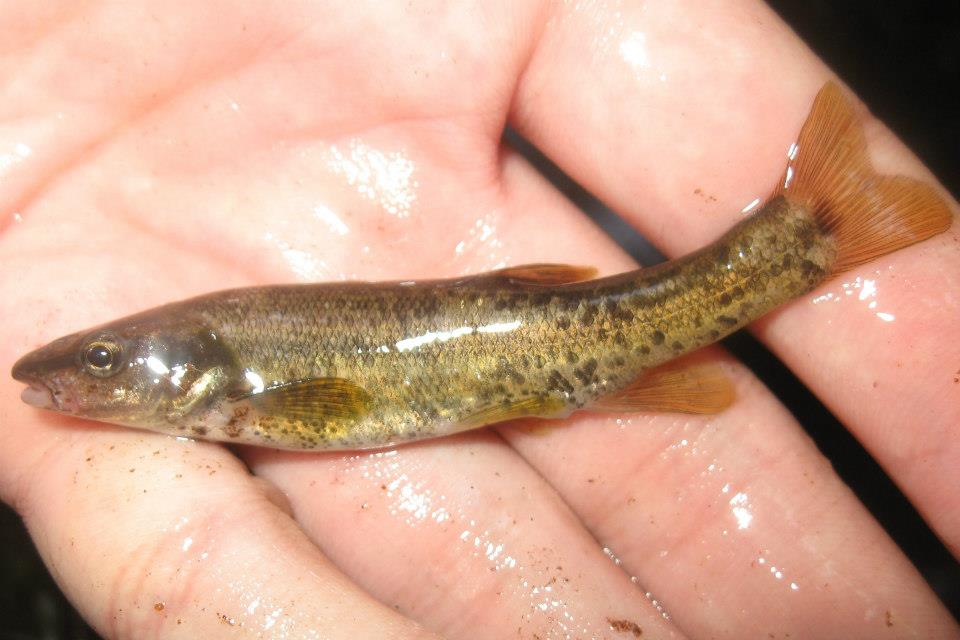 This was my first longnose dace, and a new entry into the lifelist.
Headed down the stream until I walked into an unhappy land owner… and then turned the other way. I saw some snakes on the hike back: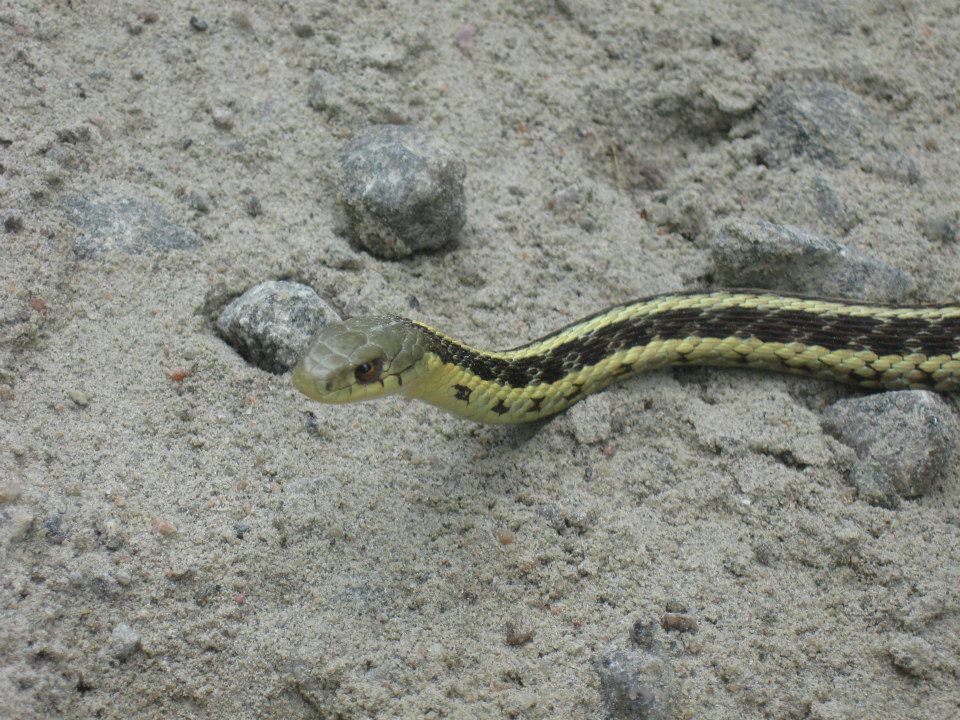 Not a bad weekend! Some solid bass fishing, and  two new lifelist entries.