Late January blessed me with a terrific first day ice fishing on Lake Simcoe. However, February turned on the skunk factory. What seemed like an endless supply of fish-less days has finally let up.
I had to sleep in this morning after yesterday's "12 holes in 20 inches of ice" escapade. Got out on the Simcoe ice near Oro Line 4 by 10:30 am.
I started shallow, in 30 FOW, following reports of shallow-water whitefish. However, they were not there. I did connect with a cisco before moving on. They have nice colours: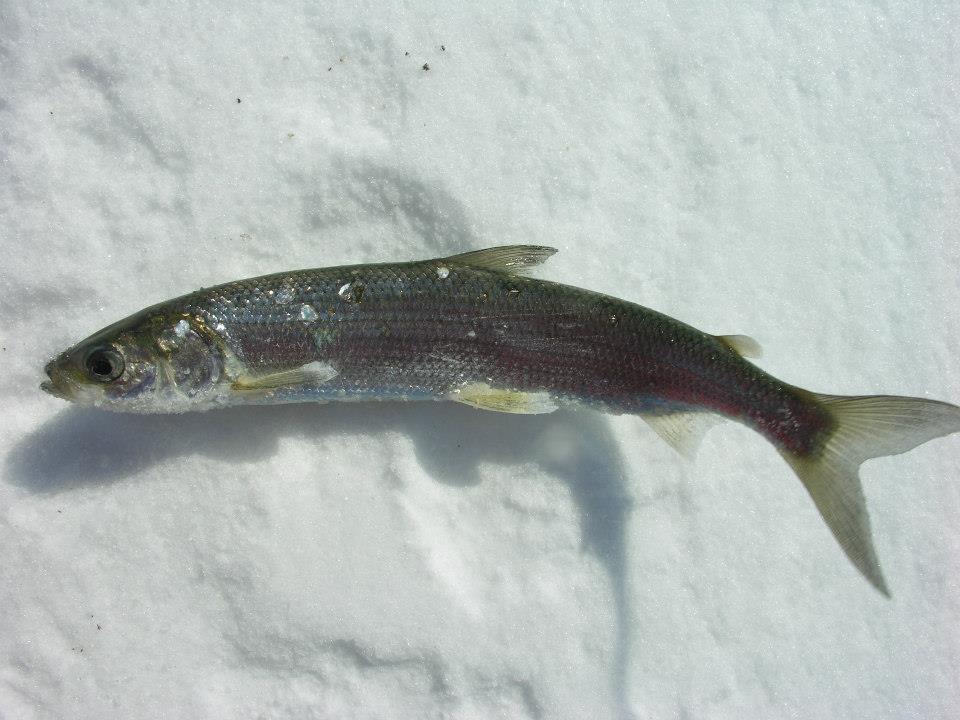 The plan from now on would be to run and gun over as much water as possible, searching for angry lakers with a 3″ swimbait on a heavy 3/8 oz football jighead.
Popped the first hole to find 80 FOW and dropped in the search bait. As I was dropping my bait down and playing with the sonar settings, I spotted a fish screaming up to meet my bait on the half of the screen that wasn't covered up by menus and settings. I frantically closed all the menus to see the fish 10 ft from my bait… I closed the bail and reeled up.  20 ft later the fish hit with a ferocity to remember.
It saw the hole and took another 50 ft of line. 7 lb laker: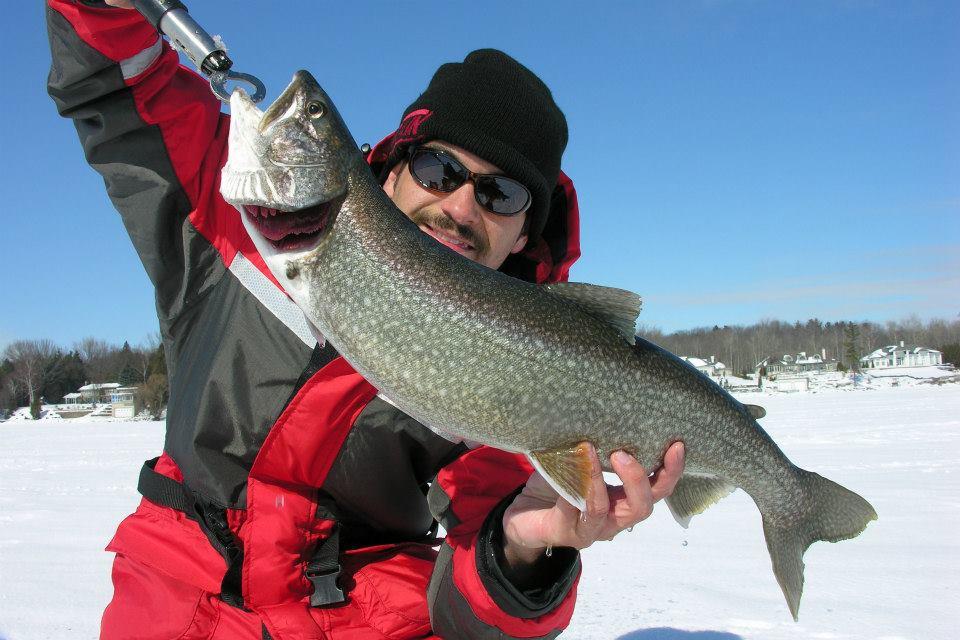 Dropped back down and found nothing for the next 30 min.
I moved, drilled, dropped and yo-yo'd for the rest of the day.
Eventually, in just under 100 FOW, I began marking schools of fish swimming near the bottom. I kept up my search technique and my swimbait was chased and bit by this little 4 lb laker: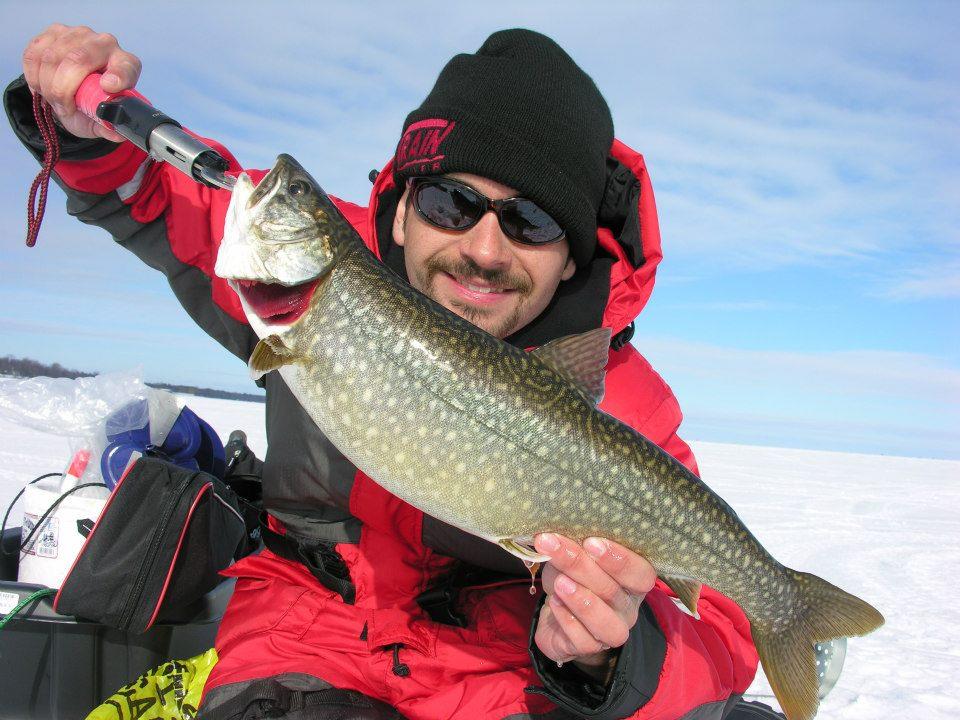 As evening set in, I marked groups of less aggressive, slower-moving fish. Perhaps they were groups of whitefish. Unlike the dozen lakers I had marked throughout the day that quickly chased my bait up 20-30 feet, these guys would only rise, at most, 5 ft to inspect my lure before turning around. I tried at them with a small 2″ badboyz… but could not get them to show any interest in those. Maybe they just had personal bubble issues with my swimbait =).
Nonetheless, today was a great way to break the month-long February Simcoe skunk!