Thanks to a lift on a friend's ATV, I was able to start fishing nice and early as the sun was coming up.  This was critical because I didn't want to be late for my Valentine's date with Wendy Whitefish.
Even though I was hellbent on Wendy, I just couldn't resist the temptation to suspend something for Luna Lake Trout.  Well, Luna came 'knockin after a few minutes.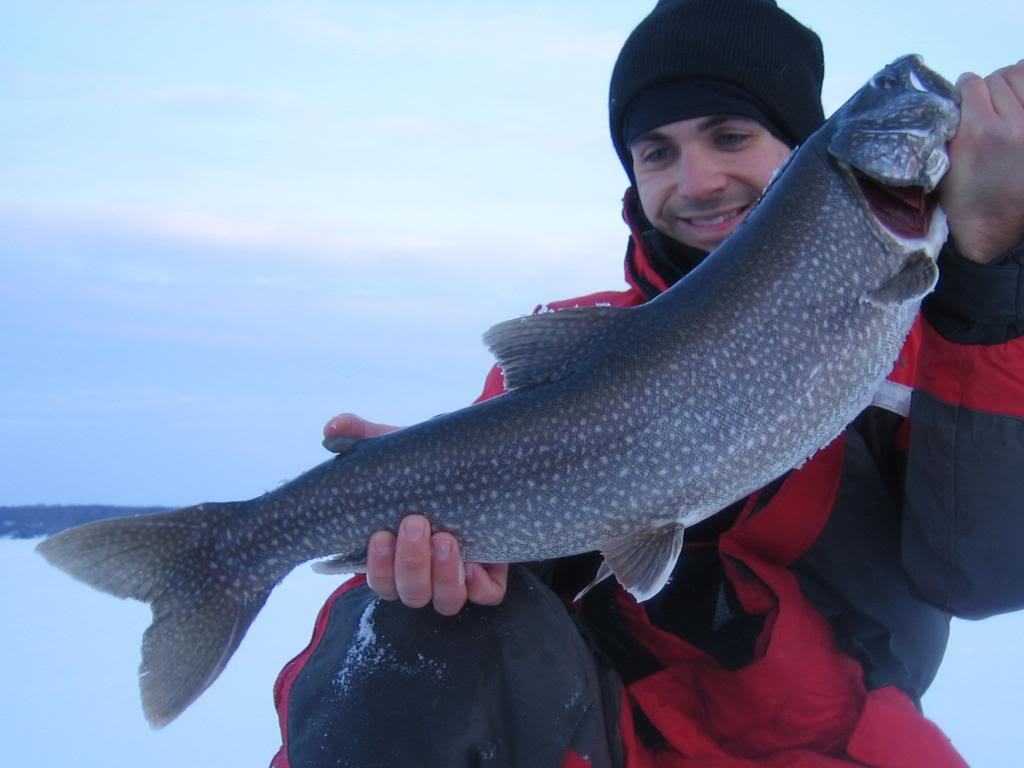 A bit of time passed and Layla and Lucy Lake Trouts were checking me out on the regular, but still no sign of Wendy!  I started growing impatient, so I figured I'd make things interesting and play hard to get with Layla.  I guess she's one for the chase!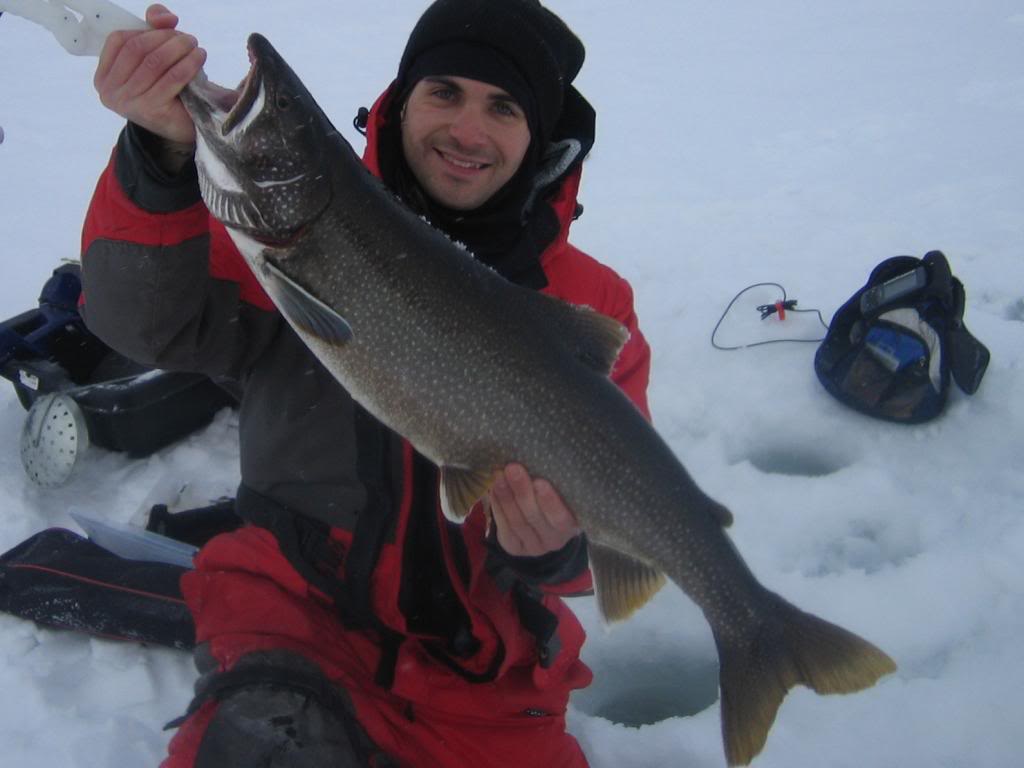 As I was bidding farewell to Layla, Lucy got jealous.  She noticed that I hadn't checked my 4lb fluorocarbon leader for nicks after my prolonged fling with Lucy.  She snapped the offering from the end of my line just as I was waving farewell to Lucy!
And there went the one jig, my favorite jig, that had I had used without fail for two ice seasons.  Heartbroken, I sunk back on my pail and waited for Wendy.
It seemed that my fling with Layla had garned the attention of bystanders, for there was now a team of drillmen setting up a few arms' lengths away from me.  I was both ecstatic from my love affairs of the morning and heartbroken from the loss of my jig, so I figured I may as well welcome them and have a chat.
No sooner did we begin to converse did Wendy the Whitefish show up on the ice.  She was quite late, but apparently she had seen it all.  She wanted nothing to do with my lines and the rest of the fish didn't either.  No fish wanted to play with the two-timing bad boy of Michael.  They settled for my neighbor's jigs the rest of the day.
So the moral of the story is, don't cheat on a whitefish.  They'll show up eventually, remember everything, and tell every other fish in the lake that your bad boy is bad.