Last weekend, some friends and I portaged into one of Algonquin Provincial Park's many back lakes.
Trolling a crankbait to howling wolves, jumping lake trout, diving loons, and a rising sun. That was the highlight of my weekend and undoubtedly one of my favourite fishing experiences to date.
Arriving the day before bass opener, I spent my first evening jigging around a handful of surfacing lakers. I wasn't marking much down below, but my Simcoe patterns and desire to somehow catch a round whitefish for the lifelist were so burnt in that I only began to troll crankbaits the next morning after many fruitless jigging hours.
The next morning, I forewent my quest for whitefish for the active lake trout on the surface. I trolled the smaller size hot n' tot and the rapala F7 with equal success. The wolves celebrated my first algonquin lake trout after countless fruitless hours on previous trips. It felt so good to finally find a pattern that worked, and it was equally spectacular to be catching them just under the surface at the end of June, over 50-120 fow.
I was getting bit regularly, hooking up every few hits, and dropping a lot of fish. The first morning I went 1 for 5ish. The second morning I went 3 for 7ish and picked up the biggest of the trip.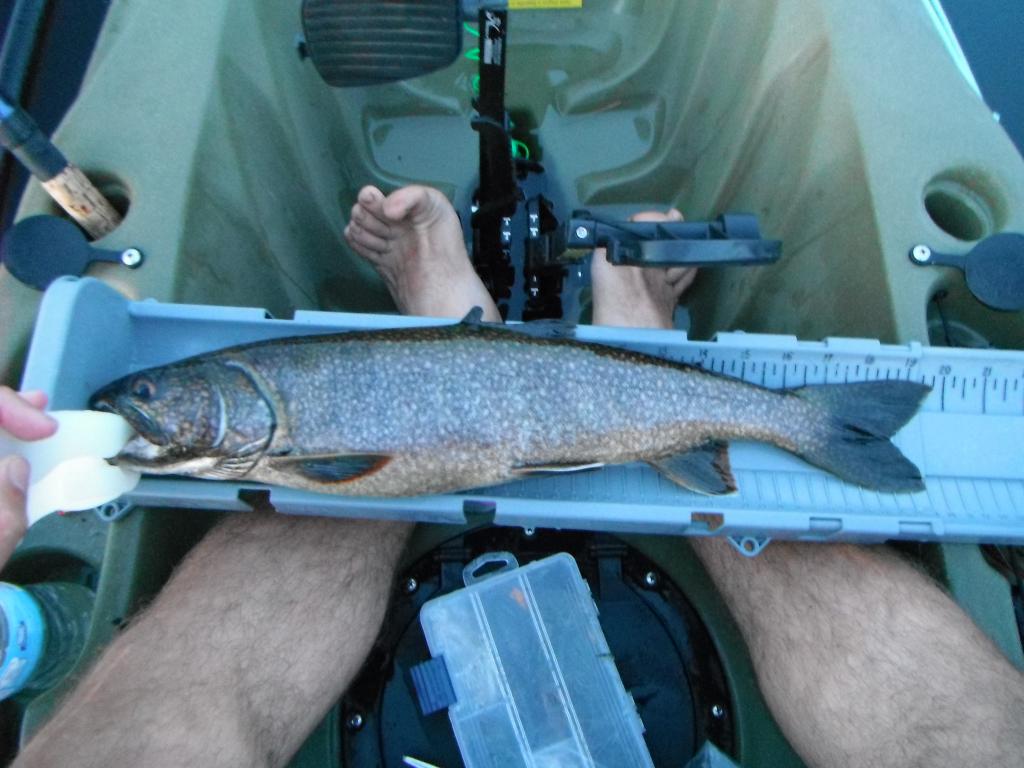 The third morning was rather uneventful. The loons had moved on and the fish activity I did locate didn't seem to be interested in my crankbaits. I was hit twice but failed to hook up.
The evenings were spent on the smallmouth bass. The first evening I covered a lot of the shoreline's fallen trees with spinnerbaits and crankbaits. Not even a bump. The remainder of the fishing was done using rubber worms. They'd flutter down slowly and the weightlessness of the package would avoid getting hung up in the submerged jungle of branches. I only landed three smallies, but the pattern seemed to be brush piles over 10-20 fow.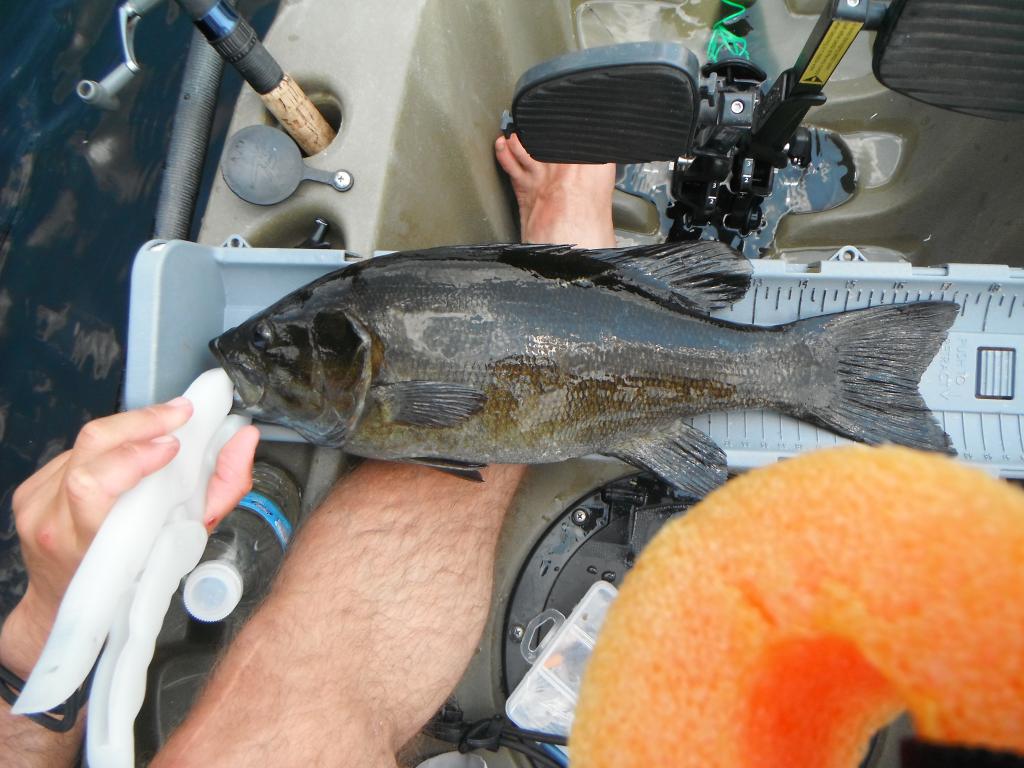 It would have been nice to find offshore structure to fish, but I have no experience with this. Next time, what should I cruise around looking for? Submerged wood, submerged bumps, underwater ledges? Or should I simply focus on shoreline trees?
After wrapping up the trip, I spent a day at a friend's cottage. He's on a lake that is completely littered with largemouth and it was a blast getting non-stop fish under pads and docks. No impressive sizes but numbers made up for it.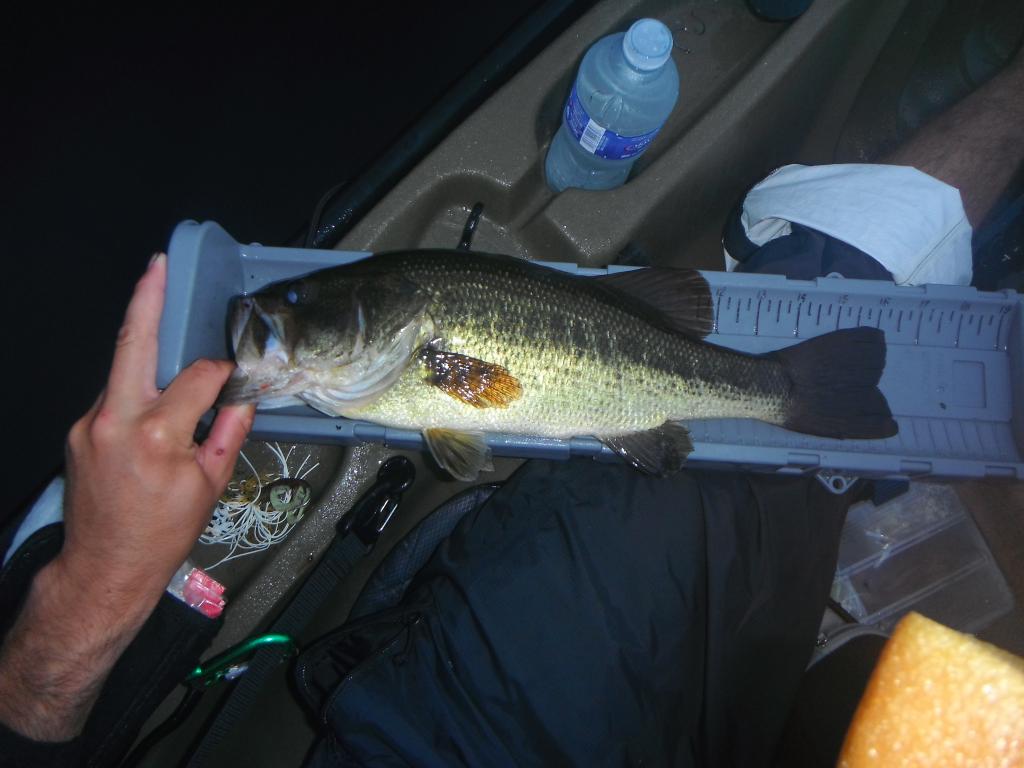 Feeling a bit interested in bass, I checked out nearby water after work this week. On a body of water that I usually get skunked on, I had my line bump a few times as I was sinking a rubber worm. I reeled tight and felt something incredibly heavier that I ever expected. Unfortunately this PB bass jumped away before I could measure and weigh it, but it was one of the most pleasant surprises.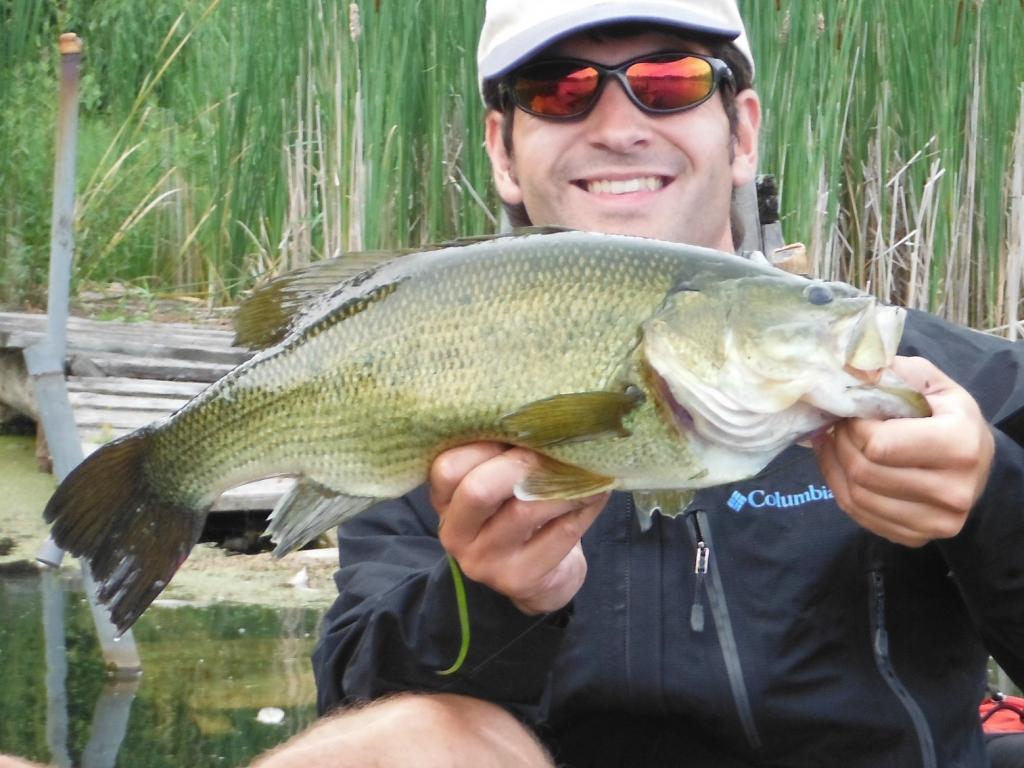 Incredibly, this obscure body of water only 30 minutes from Toronto has now produced both my PB black crappie and PB largemouth bass. It also skunks me 9 times out of 10.