This weekend the gang headed up to Drag Lake in Haliburton. Another great chance for me to clock in some lake trout fishing in an attempt to add them to my lifelist!  My previous attempt to catch my first lake trout, in Algonquin Provincial Park, hadn't been successful.
Saturday and Sunday were my focus days. Fishing began at 6:00 am and went to 10:30 am Saturday morning. 7pm to 11pm Saturday night. 5:30am to 1:30pm Sunday.
So, about 16 hours in the canoe over 2 days =D. It was either be in the canoe and adventure or sit on the dock and drink beer. Obviously, I opted for the canoe.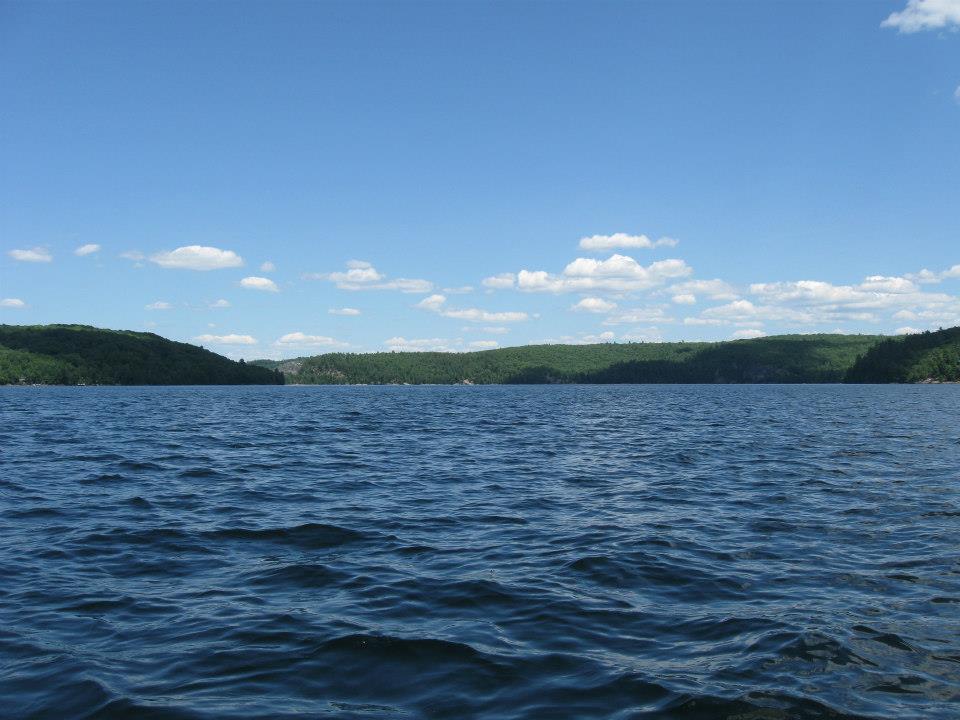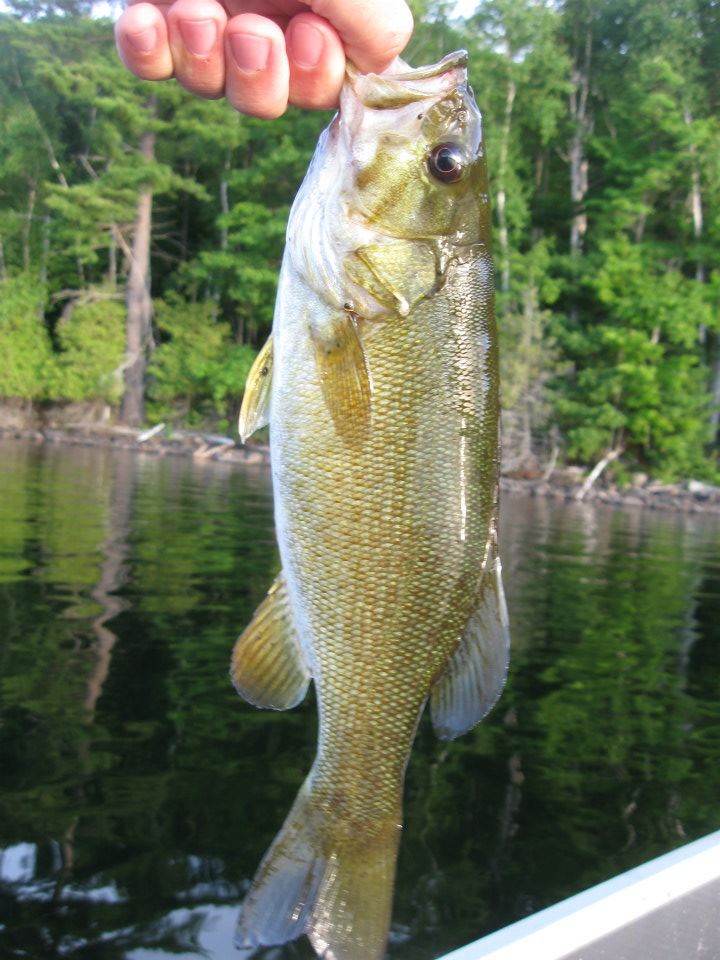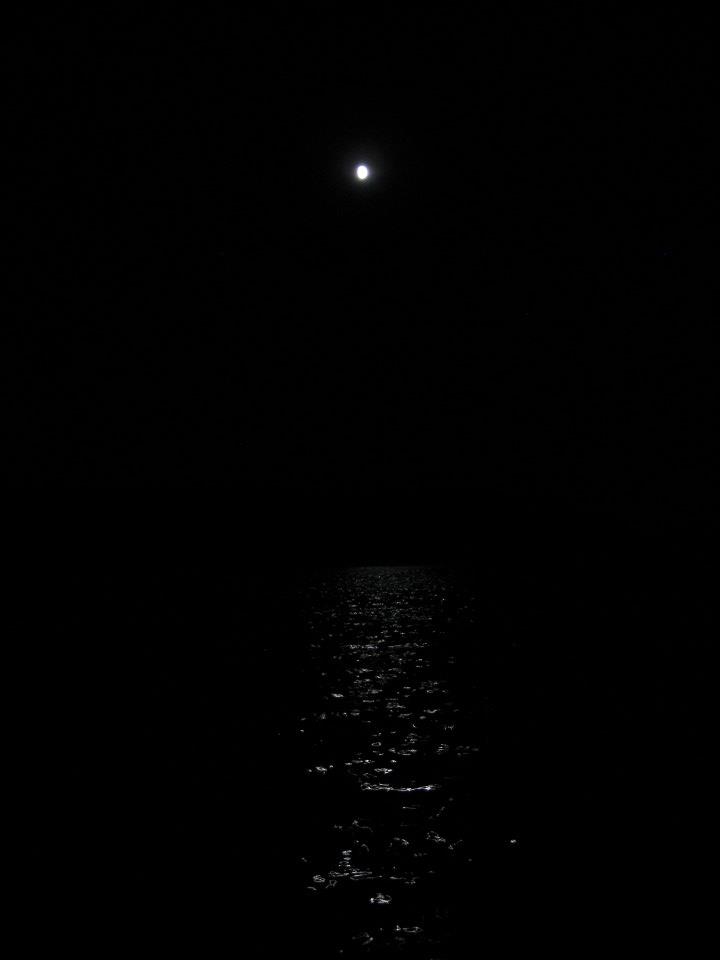 I trolled 5 of diamonds, mepps no. 3 silver, and finally, the smallest size Blue Fox spoon. Apparently, lake trout like small lures.  The method I used involved a 3-way swivel with a lot of lead weight clipped to the bottom to sink my lures down as I paddled.
I know  lake trout are supposed to be hard to catch in the summer, but are they supposed to be this hard to catch? =)
I used my gps to mark schools of baitfish. I noted the majority at 30-40 feet of depth. I alternated my troll from the bottom to 30-40 feet deep every half hour or so and made multiple passes on dropoffs.
When passing a shallow shoal of 20 ft deep, I hooked up with something that sent my rod FLYING OVERBOARD. Thank goodness I had tied it to the boat.
I was sad to see it was yet another smallie.  The biggest fish of the weekend on the smallest lure!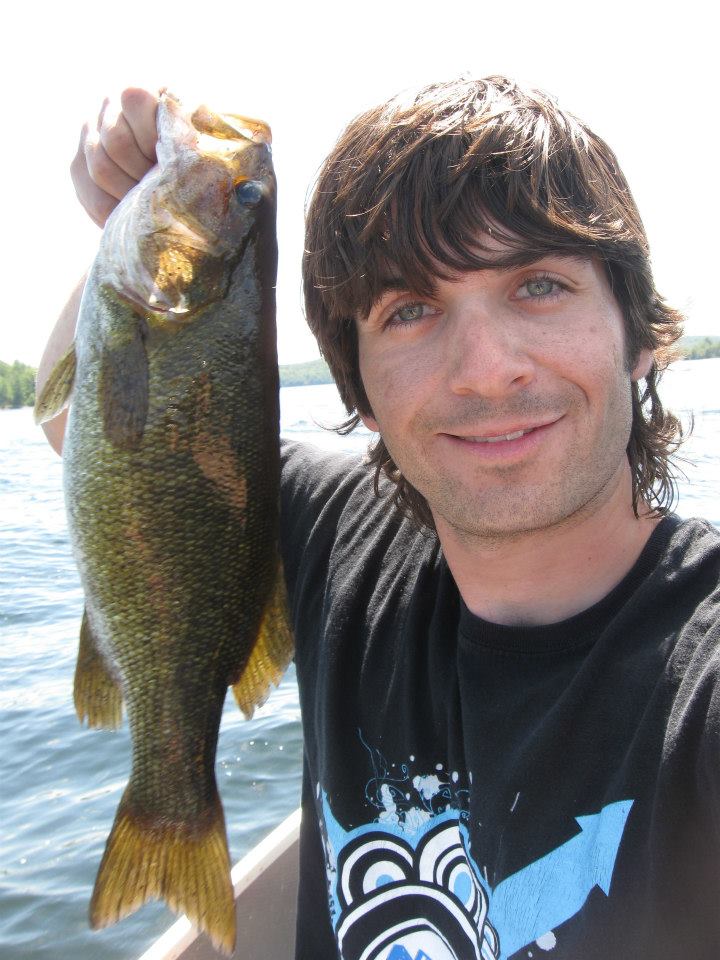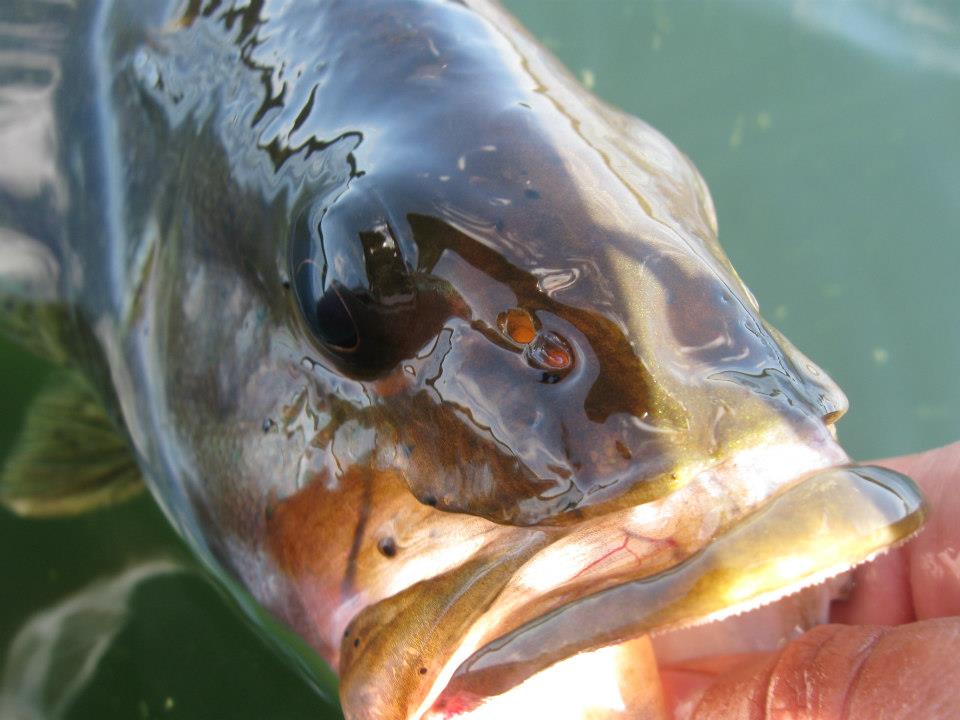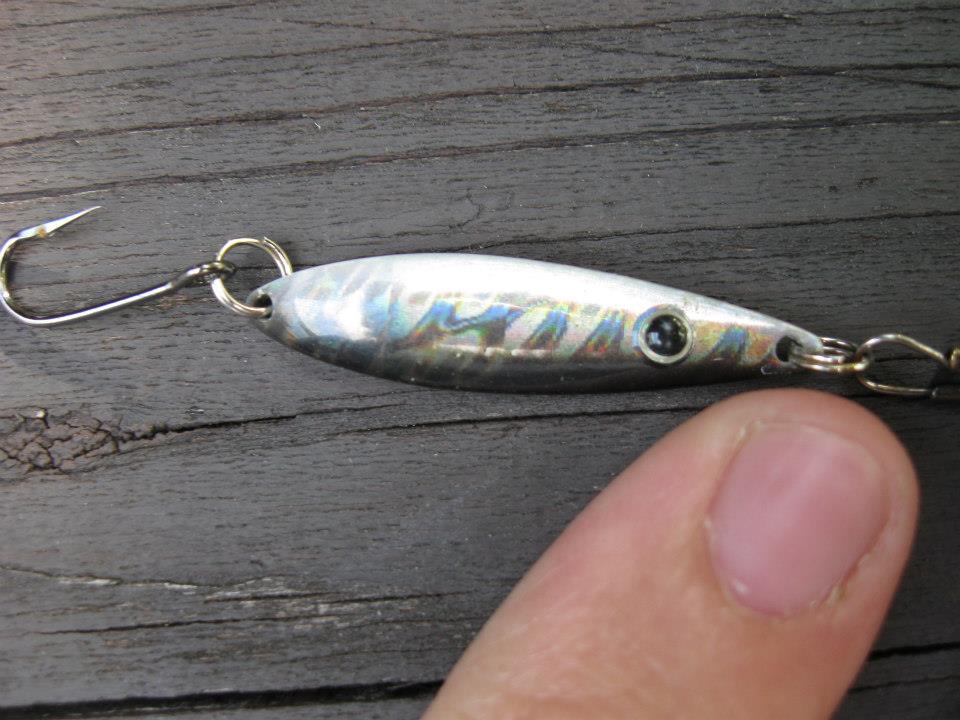 Each and every fish in this lake was infected with the black spot parasite.
In terms of Lake trout fishing, my hunt continues. I'm keen on catching one in a canoe, in the summer.