There's a lot of buzz about muskie turning on in the Fall and I wanted to see what the hype was all about. I was planning on making this trip with Ken this weekend, but work upset the plans. Instead, I had a day off mid-week that I could work with to visit Ken's favourite muskie spot.
The morning started strong with two little skis in the kayak in the first hour or so, just 25 minutes apart.
21.75″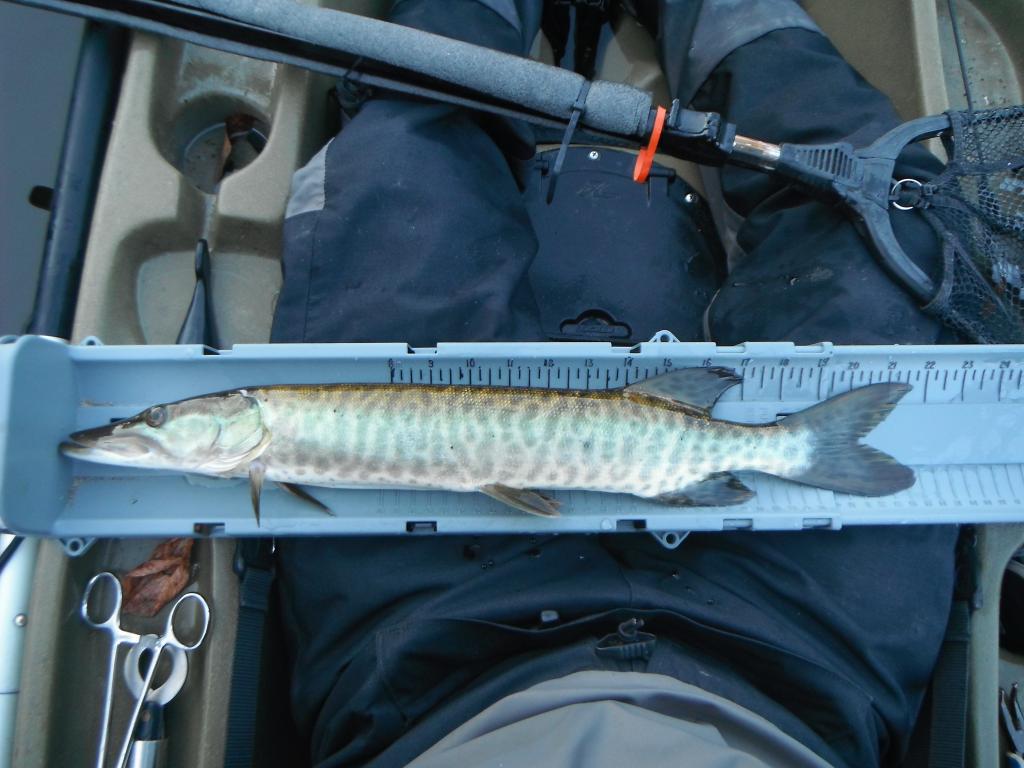 22.1″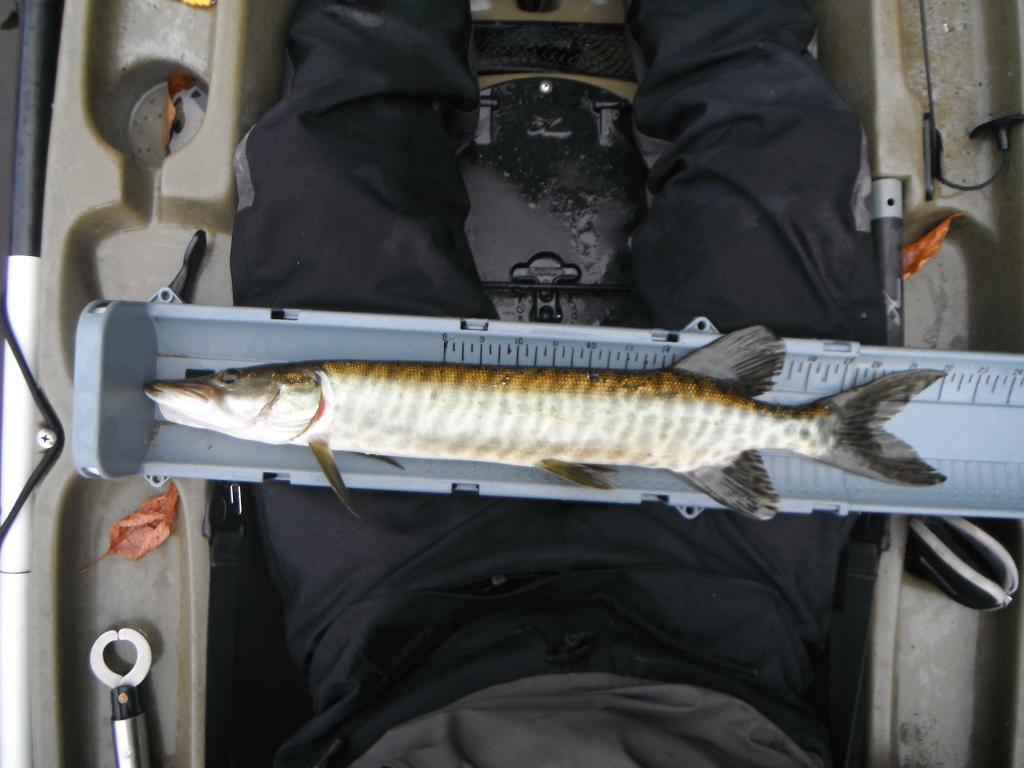 The fall colours were astounding.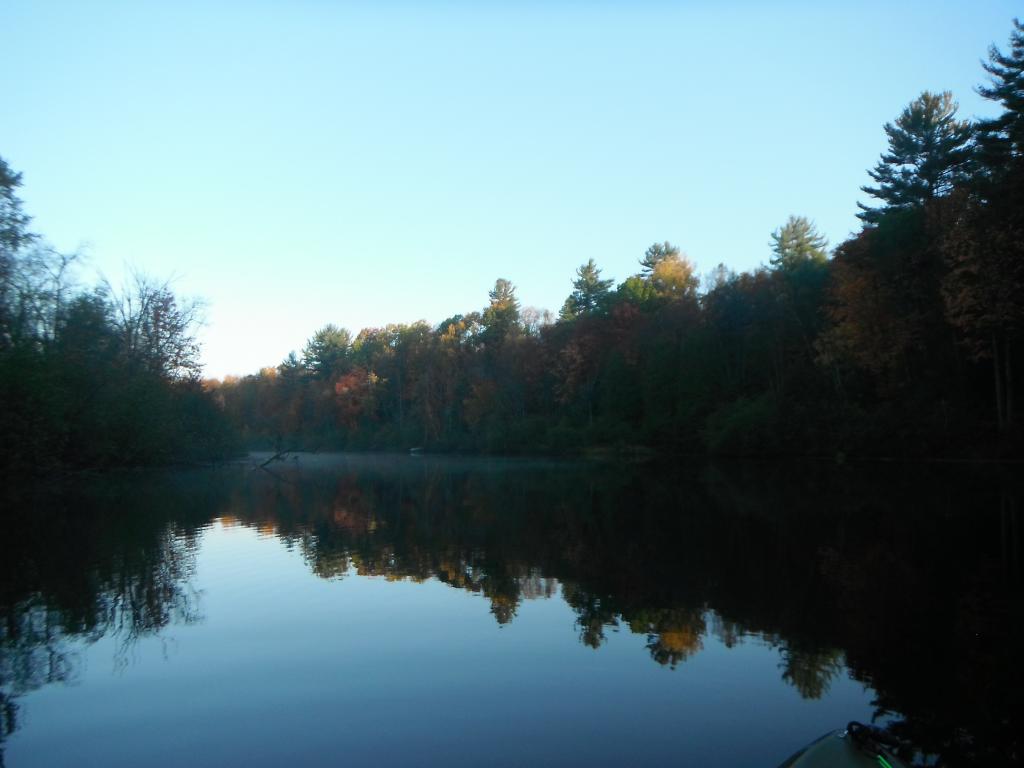 Then began the long fish-less grind. I lost another little one about two hours later out of some surviving lily pads. Most of the weed growth had died back since summer. A few more hours later I missed a hit, recast, and had a little one follow to the yak. I was surpised I wasn't bumping into any kind of bass.
From fishing this spot in the summer, I noticed that I was getting less follows than I was accustomed to. Perhaps that meant that the fish I was finding were more prone to hit rather than follow. Perhaps that meant that I wasn't finding the fish.
In the evening, just as I was about to turn back, I picked up this 27.5″er that came as a nice relief after a long fish-less afternoon.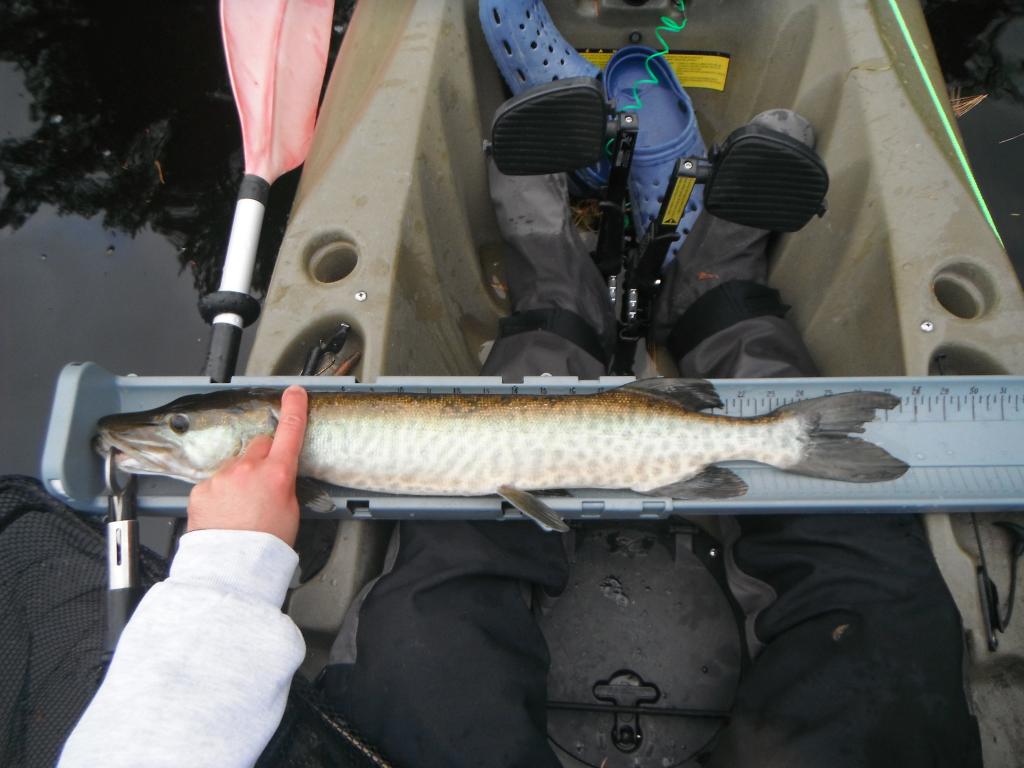 Smiling for the camera!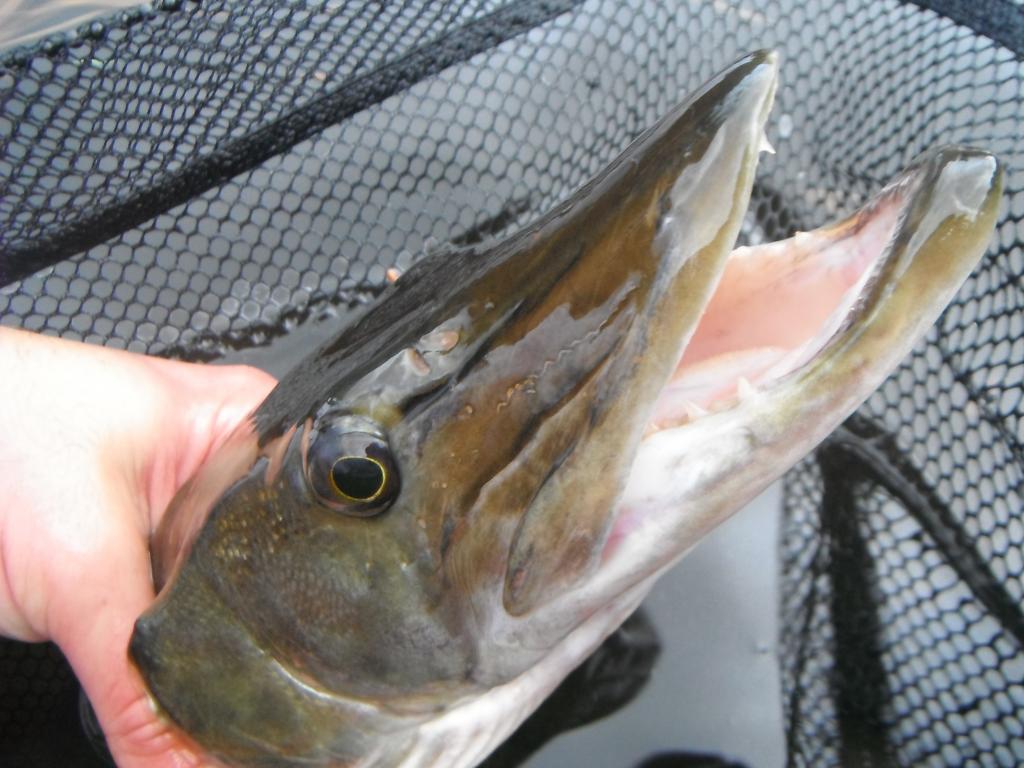 I decided to give the area a closer look and, not five minutes later, I plucked this 28.5″er out from under some wood.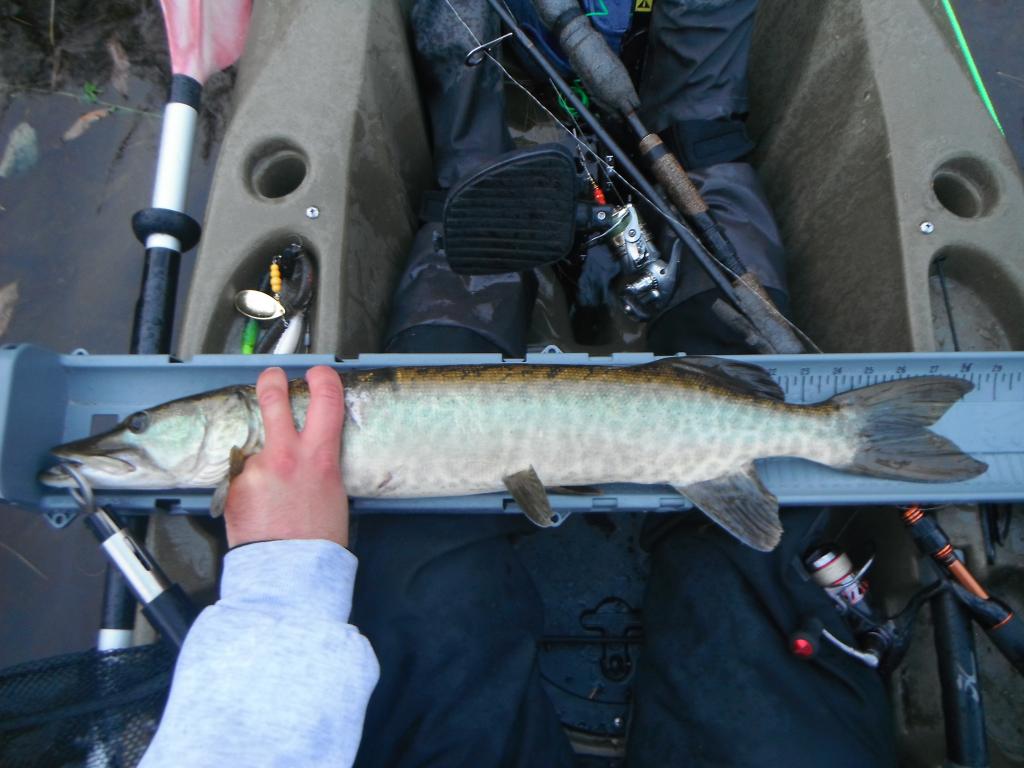 I gave night fishing with a buzzbait a half-hearted attempt as I peddaled back to the car, but the relentless rain was quick to shoo me off the water.
Albeit little ones, four musky is the most I've landed in a day's fishing. I've had skunk days here before, with a bunch of follows, so I was fairly content with the day's results. Thank-you to Ken for sharing this little gem of a musky spot with me.