Well it's that time of year in Ontario when I don't feel so bad about living near Lake Ontario!
I feel a little lucky that my first Lake Ontario salmon (and also my first for-sure-fair-hooked salmon) was a Coho. It's one for the lifelist as well, bringing me up to 121 I believe.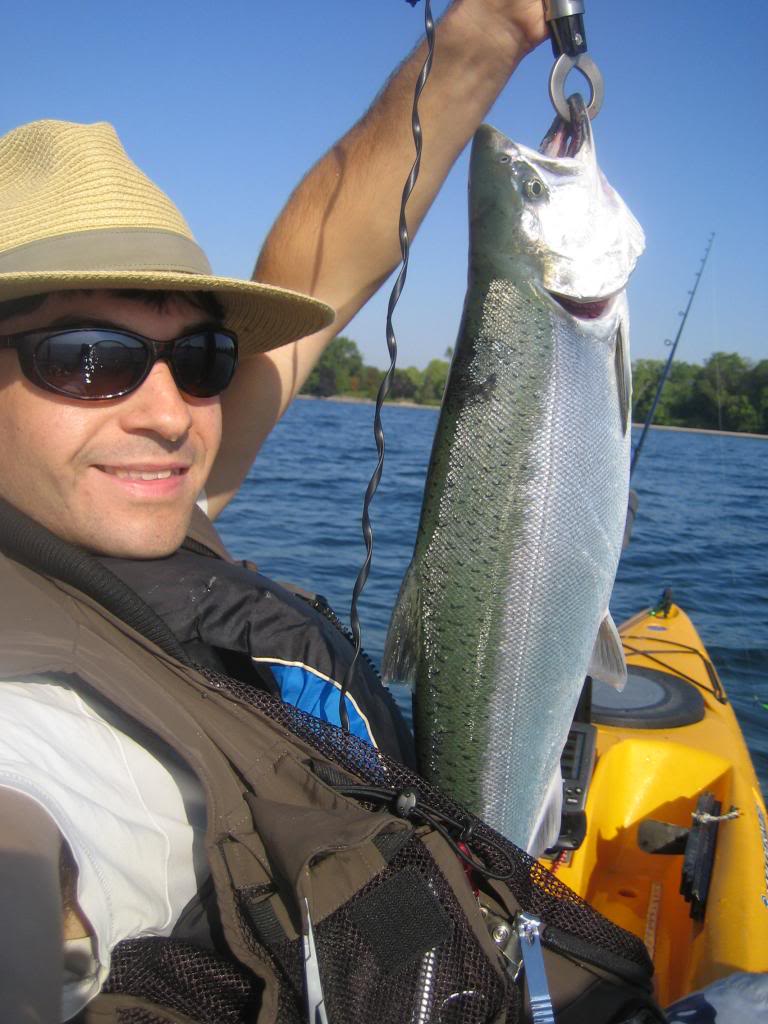 I was just heading in after an unproductive morning of trolling when the little 25″ salmon hit my firetiger j-13 in about 15 FOW. Crazy! Then he ran towards me and under my boat… pinning my rod straight down against the side while he finished his run. Salmon are spirited fighters, now I know why people go to great lengths to find fresh ones in the lake.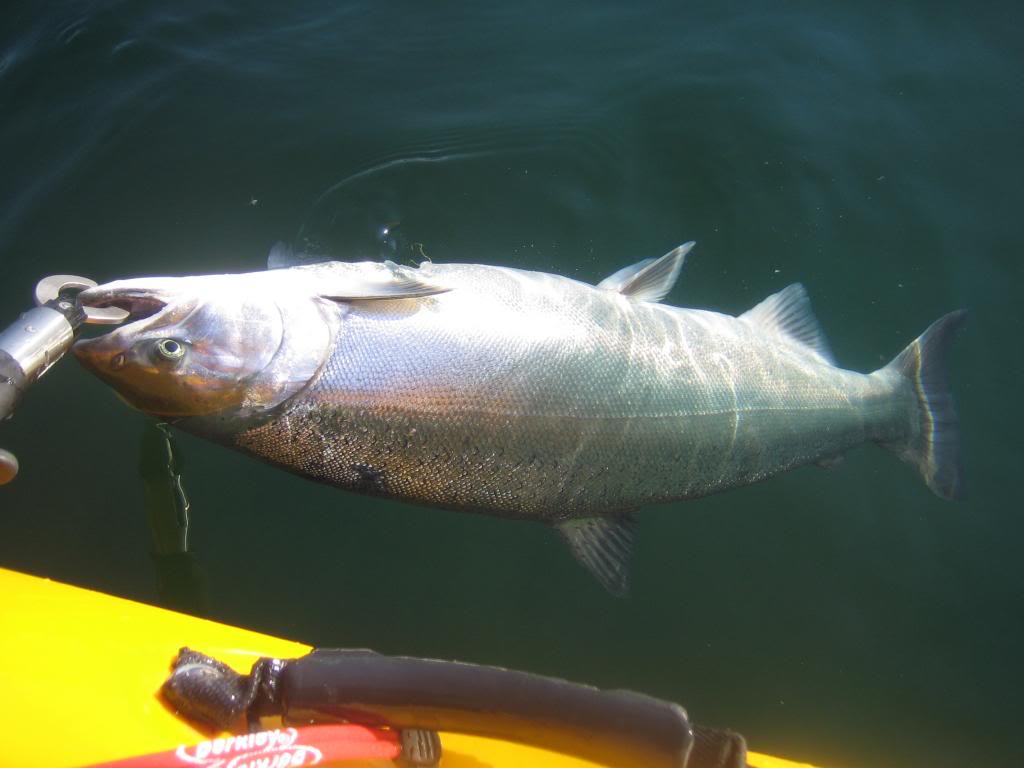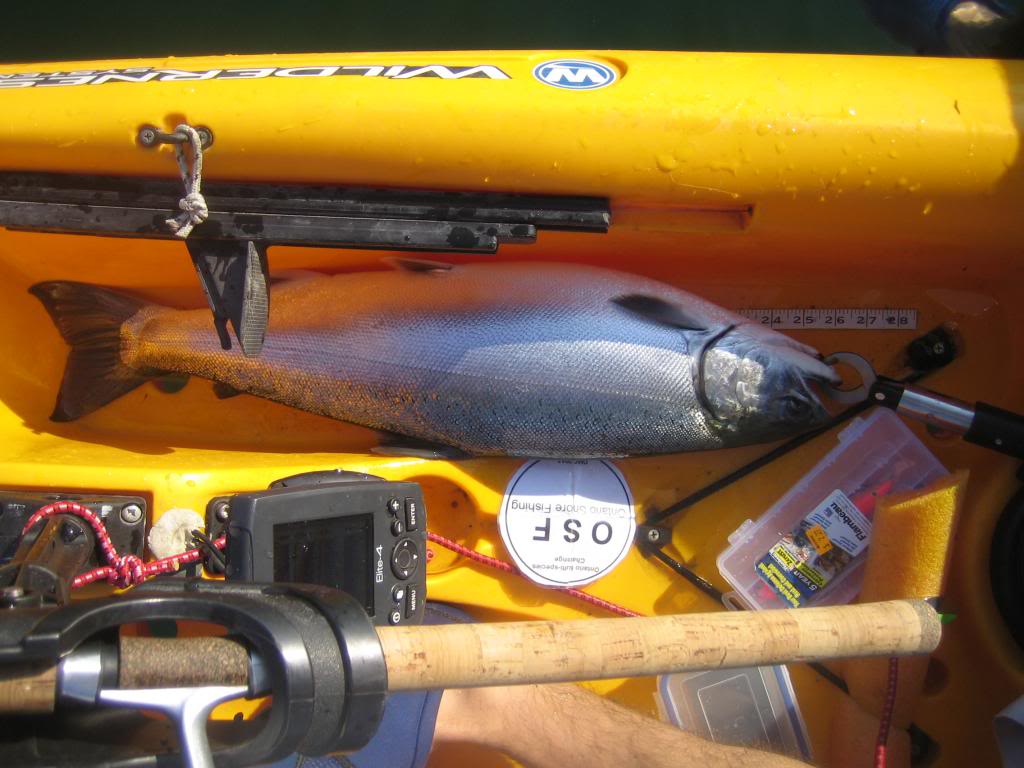 That was my first time trolling. I went out again this morning, but skunked. I'll keep experimenting to see what works and what doesn't. This morning there was a lot of floating algae fowling my lines up… which probably caused them to run shallower than I would have liked. I had to continuously clear grass off my swivels.
The heat will probably push them away from the river mouths… but we'll see if they stick around.
The next day I found that they had indeed stuck around!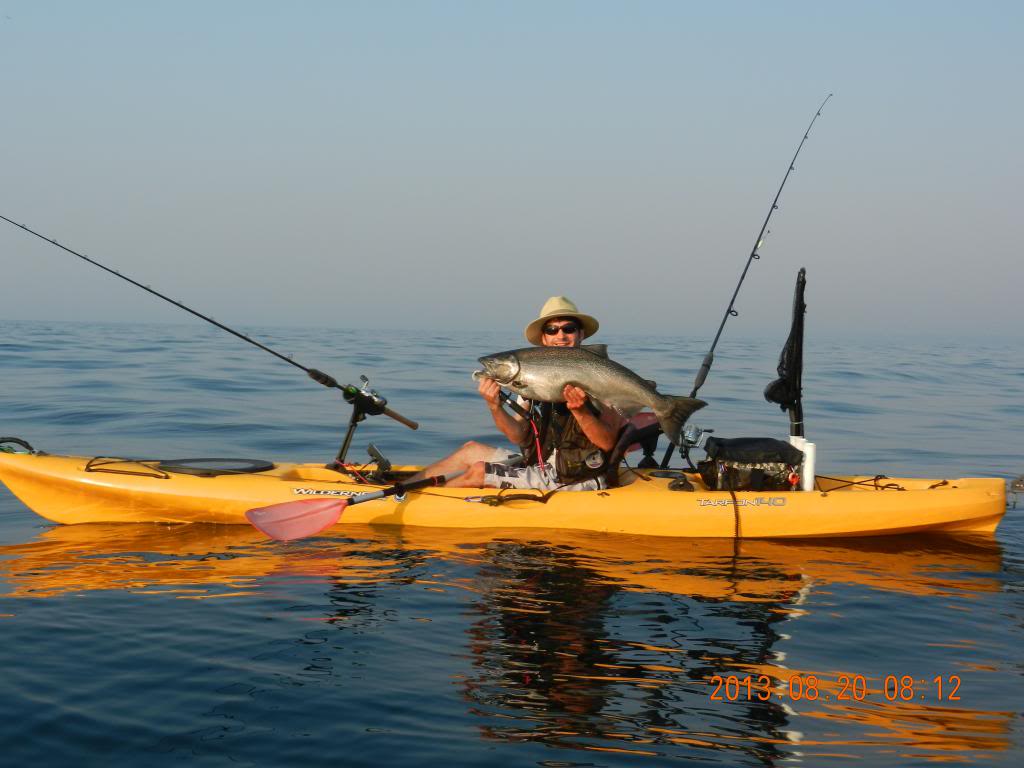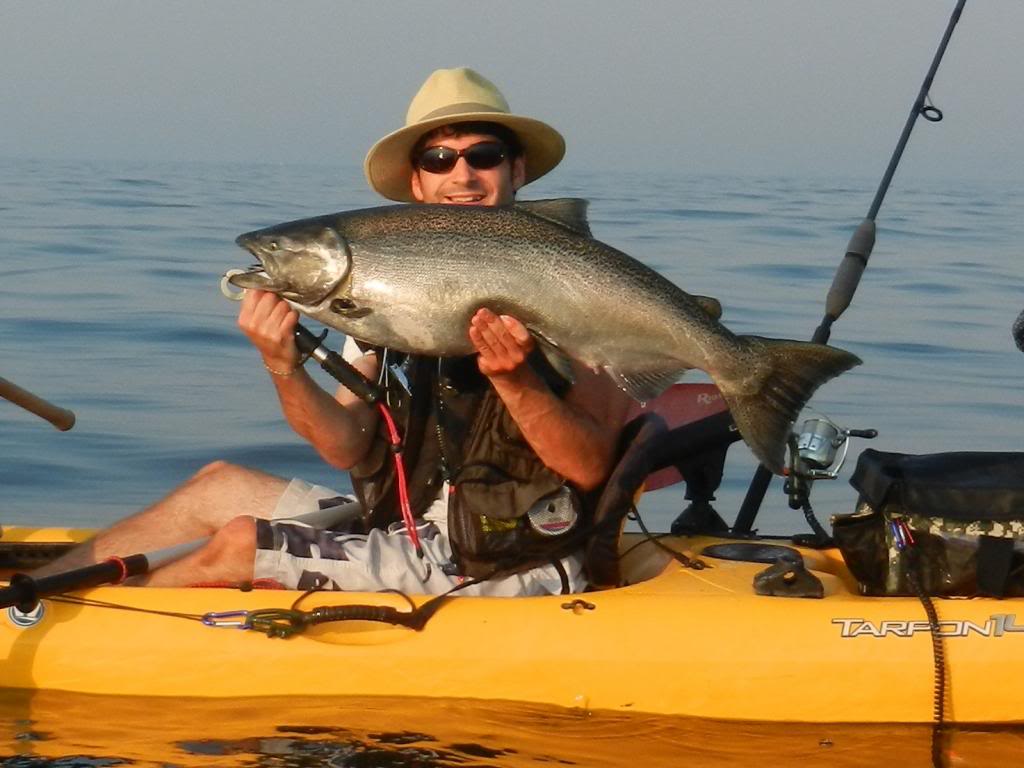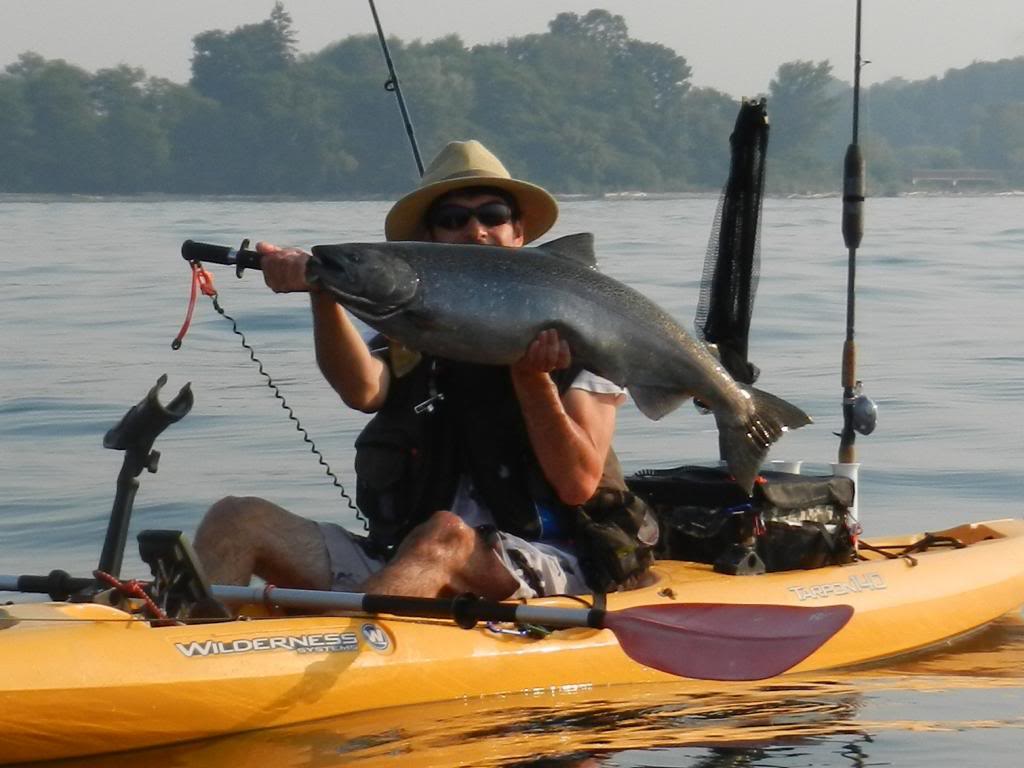 I launched at about 5:45am. There was no wind but the lake was a bumpy ride with small rollers coming in. That must have cleared up the algae, because I didn't have to waste time clearing my lines anymore… that was a big bonus.
I also had respooled from the last outing with a topshot of 150ft of 20lb mono and then 30 ft of 20lb fluoro. Maybe this helped keep my presentation stealthy?
And I was using short, fat cranks instead of long J-13's.
Whatever I did differently paid off though! Chinook salmon is number 122 in that lifelist of mine. I hadn't counted them before, but these were fair catches indeed: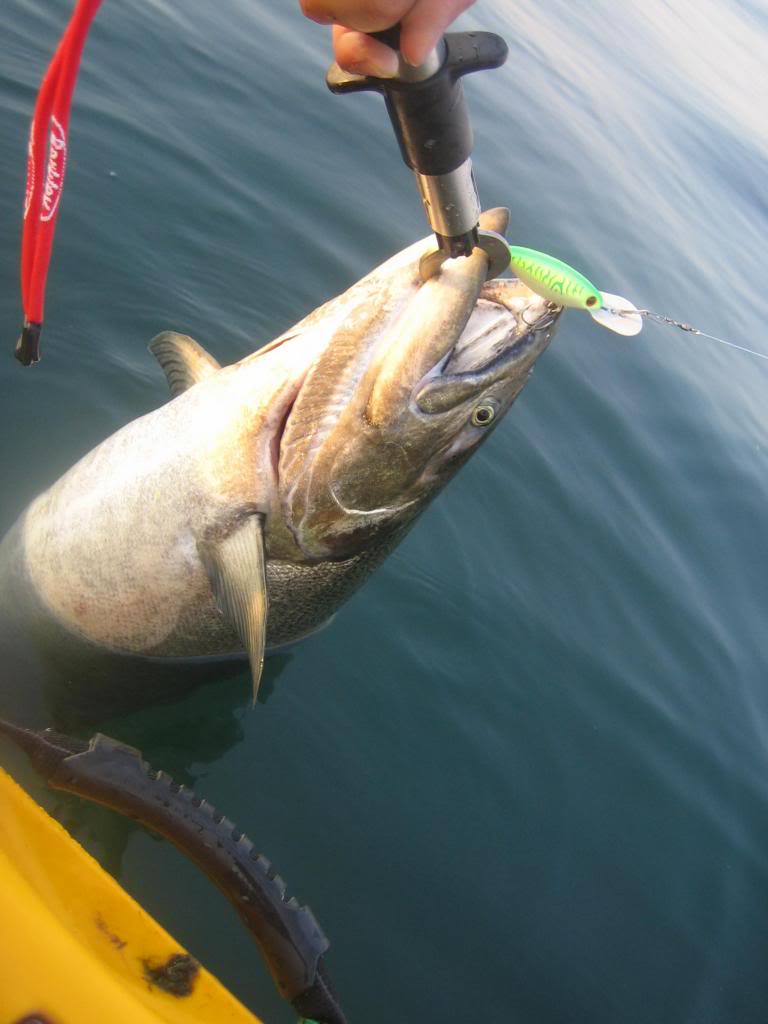 Not sure if I like this trolling thing… hours and hours of paddling for 1 or 2 fish.  Glad I could make it work at least once!!