I had a few hours to spare before work for a third session on the new kayak.  Yesterday, my 2nd time out, I caught a brown bullhead on a swimbait (go figure).
I had scoured Google maps for a more convenient launch to access to a local warm water discharge.  When I got there, I found a steep cliff and had to find a Plan B.  It ended up working out, and my new kayak cart came in handy for the launch.
A half hour paddle later, I was in paradise. I felt like I was in the Caribbean!  Crystal clear blue water revealed that I was being greeted by a pod of carp. As I drifted along, there was a freshwater drum or two cruising by to inspect the big yellow floating thing above them.
I tried throwing a 1/4 oz jighead with a swimbait around, and then tied on a 3/4 oz Little Cleo to fish deeper and cover more water.
A few casts in, I thought I hit a snag (again). As I was pulling to free my lure, it pulled back! Off went the snag into the abyss! What a run it was and it wouldn't stop! I thought I had hooked some kind of monster that would spool me since I don't often get to play with nice fish.
Boatside, I saw it was one of the many cruising drum. I measured him and took some shots. He's just over the tape here in the shot, so I measured him with the pink tape to be about 26″.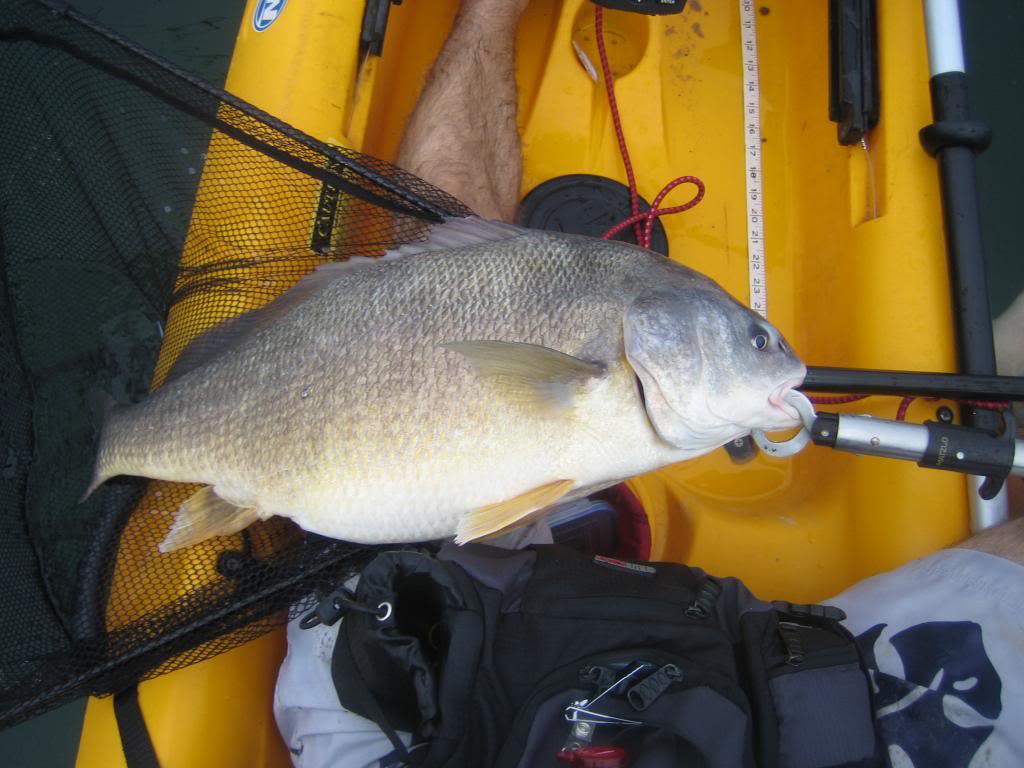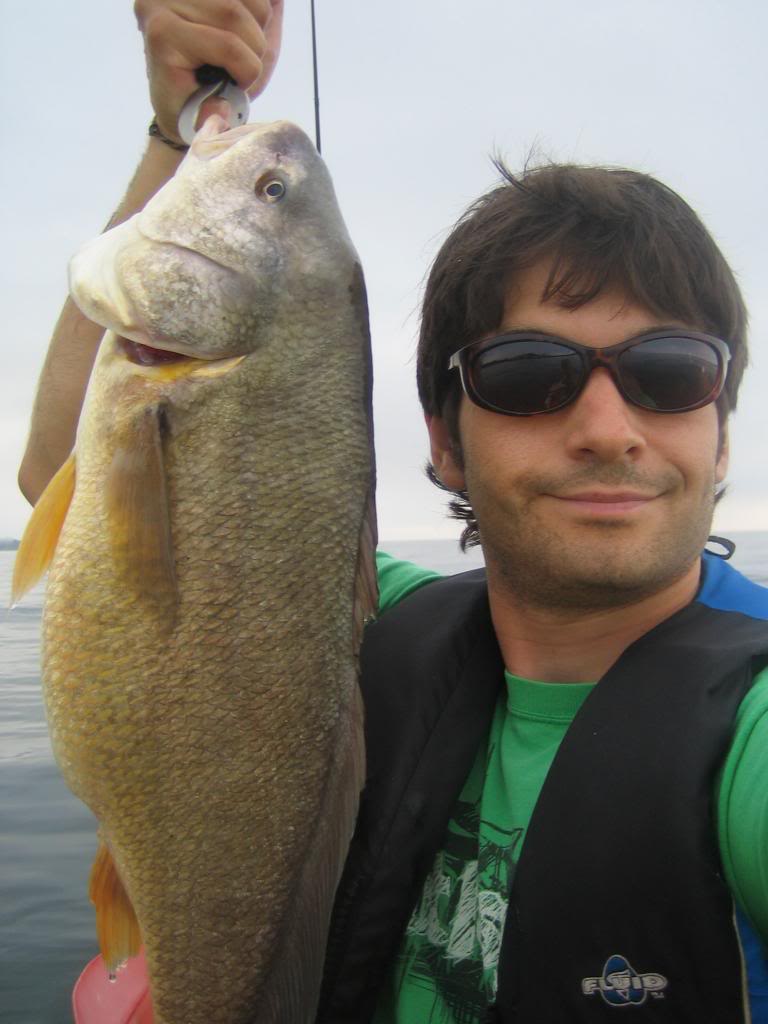 Then I thanked him for making my day and set him free.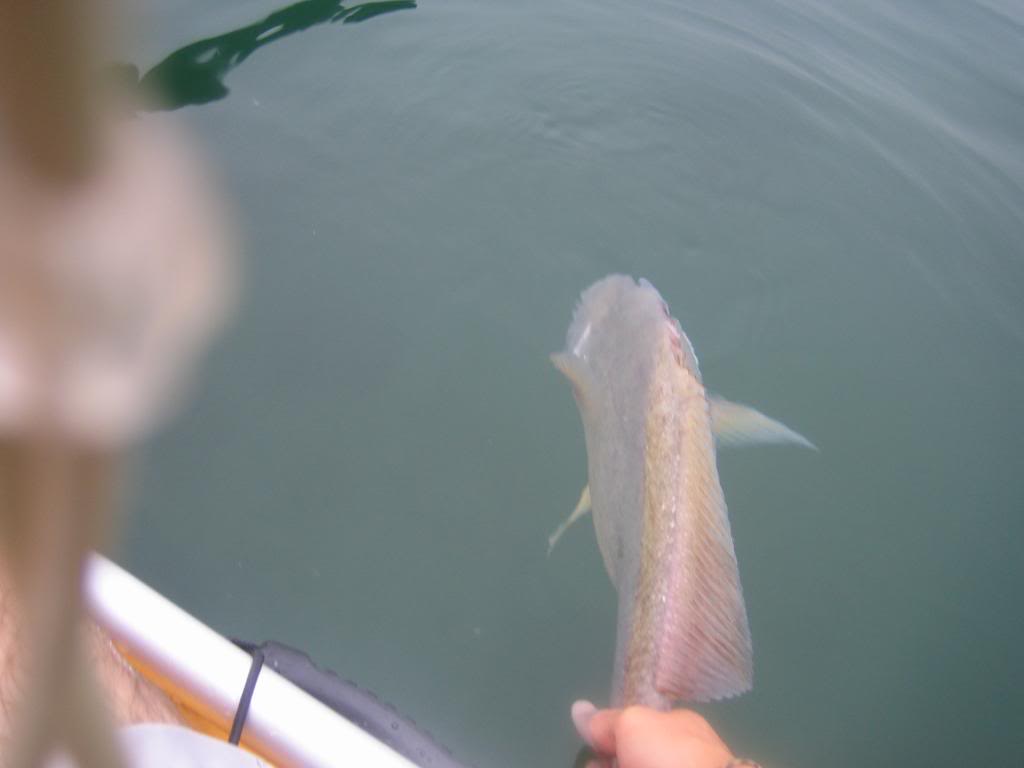 I made a few more casts and my lure got completely hammered by another fish. I brought it boatside to find it was a smaller drum, and then it shook the hook.
By 8:30am, it was time to paddle back and head to work. third time was a charm!