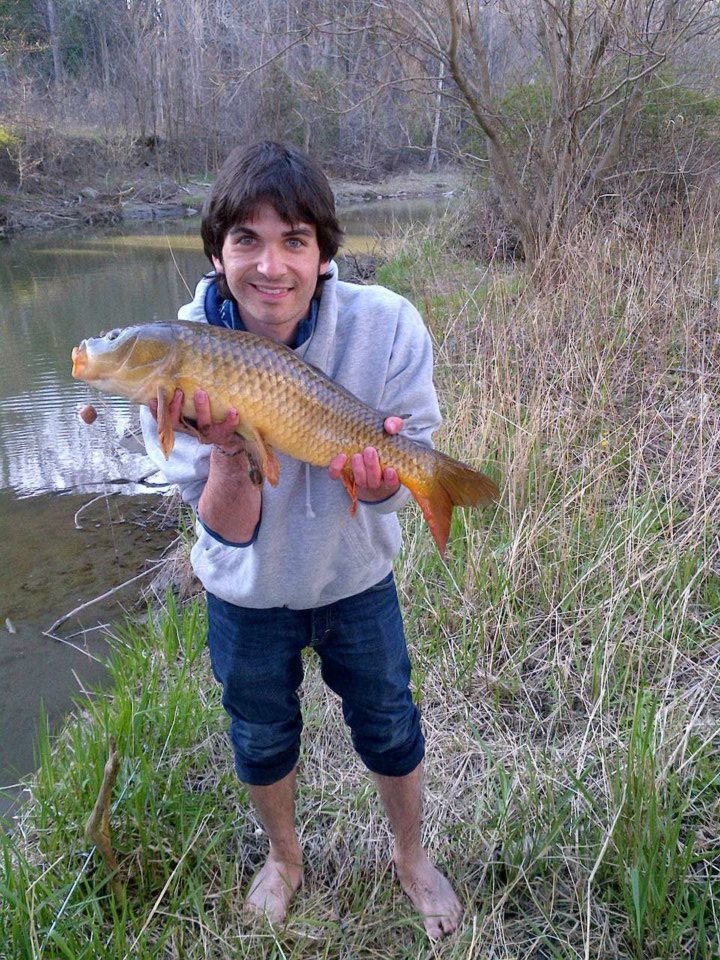 My hunt for suburban Markham fish is under way. Here are three of my more peculiar outings thus far.
March 18: Rouge river
I started my trek on a stretch of the Rouge by McCowan Rd. I was hoping it would feed directly into the pond at McCowan and Bullock, but it was blocked by a dam. Too bad, because whenever a river meets a pond there're bound to be good fish.
I plunked for carp and suckers and my jaw dropped when I pulled this out: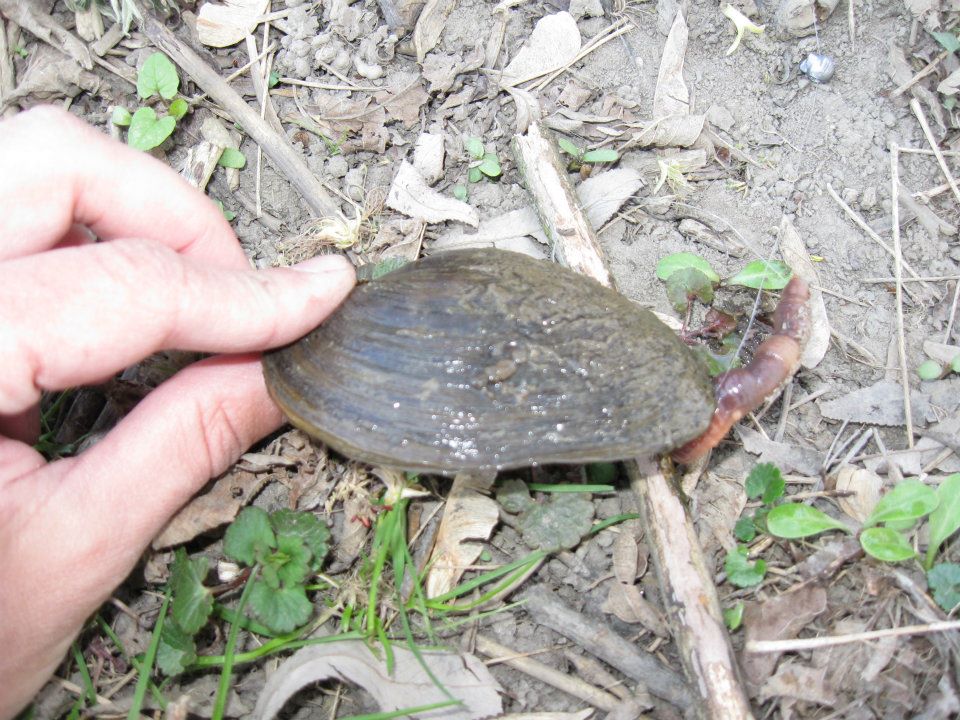 It was a clam of sorts straight from the Rouge river. That's odd!
March 19: Mount Joy Pond
I got home a little early tonight so it was high time to check out Mount Joy Pond. I arrived around 6pm.
I set myself up on the shore facing the wind. I walked around to find the steepest shore drop. Rigged a worm on a medium-sized hook and fished that off the bottom for about an hour. Nada nada nothing. Stuck on a float and realized I can't study and watch my float at the same time, so that didn't work too well.
I really love my jingle-bells =P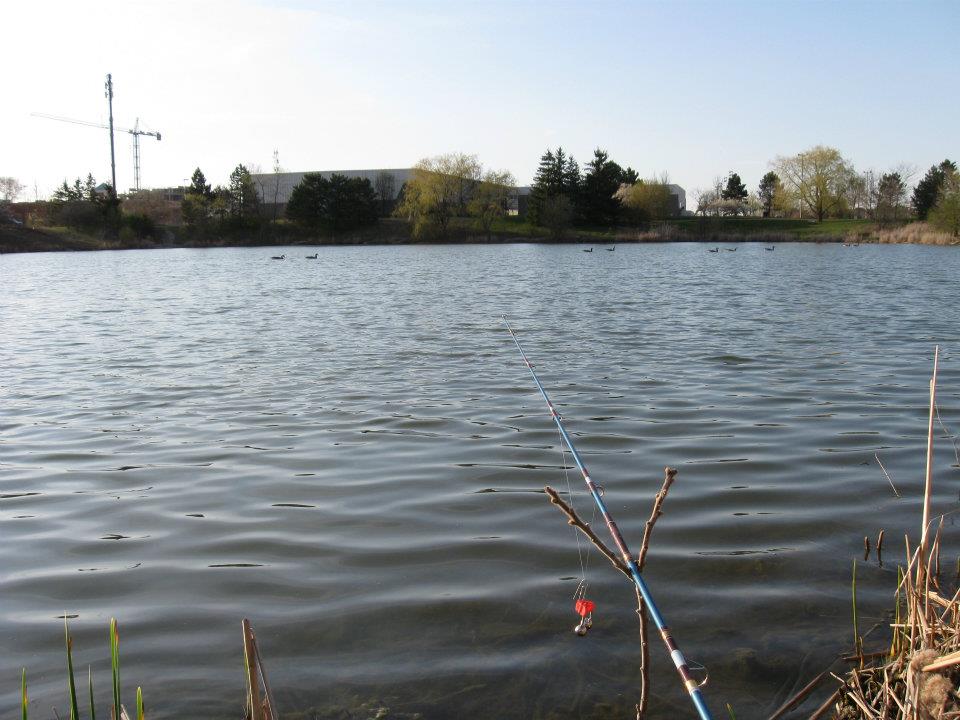 Around 7:30 I heard a decent sized splash about 10 yards from my location. I looked up but didn't see what caused it. I was sure it was carp. I started getting excited.
So off I went changing to hair-rigged corn. I chummed corn in front of me as well. I ran a nice and small hook so I could nab any size that wandered upon my offering.
Half an hour of corn, no takers. Moved on to my flour/bread/egg/jello boilies, a small one. I fish that around until dark, no takers.
At around 9pm I decide to walk around the pond with my eyes up, looking for more fish activity. No sooner than I start heading back, do I hear that (very unfamiliar) sound of my bells. I started running and pretty soon I can hear my reel screaming! (Always loosen that drag!)
By the time I got back to my rig my rod was lying sideways on the ground (it wasn't going anywhere thanks to the loose drag). I applied my drag nice and slowly, I din't really have the proper position memorized. Anywho, I applied enough drag to fight the fish nicely and get her in! What a good amount of spool she had stripped already though!
I put my net in my teeth and start heading over the the splashing sounds coming from shore. I netted my first my first suburban stormwater pond catch, a nice common carp!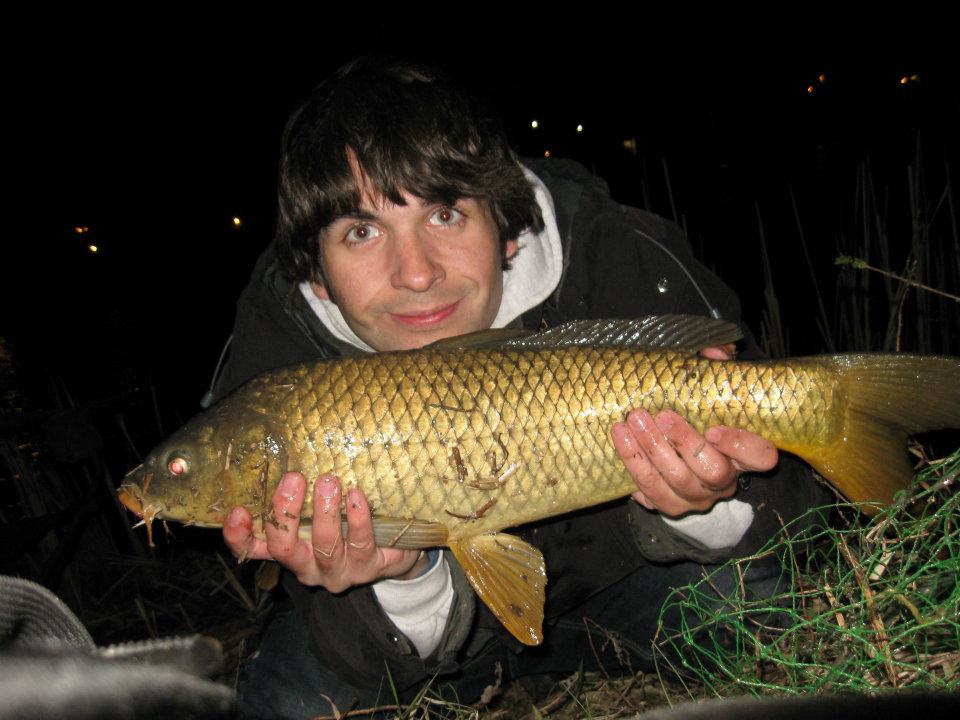 I dropped my line in again for another 20 minutes, but got snagged upon reeling back in. Decide to call it a successful experiment and pack it in.
June 13: Mount Joy Pond
I live right by here, so this past week I've spent a few evenings carping here. Lately, water clarity has skyrocketed from an opaque muddy brown to nearly crystal clear. I wonder why.
After spotting carp, a small goldfish and plenty of pumpkinseed in the clear water I've focused a bit more on this pond. It's been here as long as I've been alive, so that's plenty of time to grow some mighty carp.
At long last, I had a mighty run last night at 9:15pm. My "boilie" was a flat glob of corn starch, garlic powder, chilli, orange jellow, and egg. This was boiled to harden it up. I had tried using corn or bread, but the pumpkinseed are just too aggressive to have it stay on the hook.
This fish was the hardest fighting carp I've hauled in this year, it was quite hard to turn it around.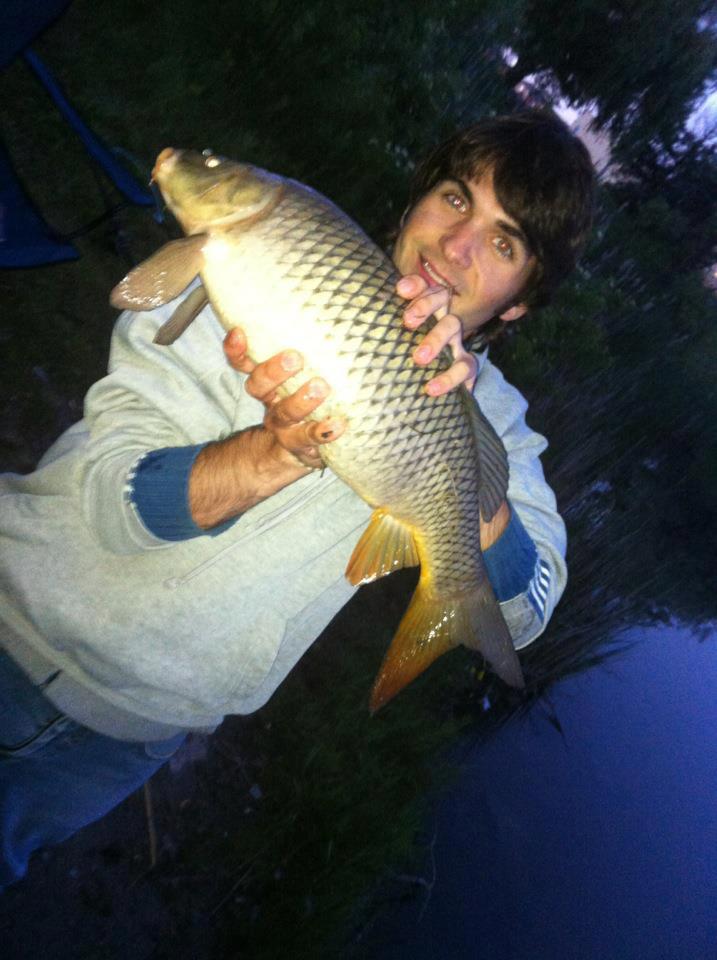 I love carping!