Spent yesterday morning and this afternoon fishing pike with a kayak buddy or two. Nothing crazy, just some fun little rockets.
My friend has got some kind of a knack for these things. All on the same lures too. Even after I tried a whole bunch of different things he managed to out-fish me each time.
Yesterday I watched him land three, and I got none. Today I managed to yak two wee ones and lose and even wee-i-er one!  A bass here and there.
21.75″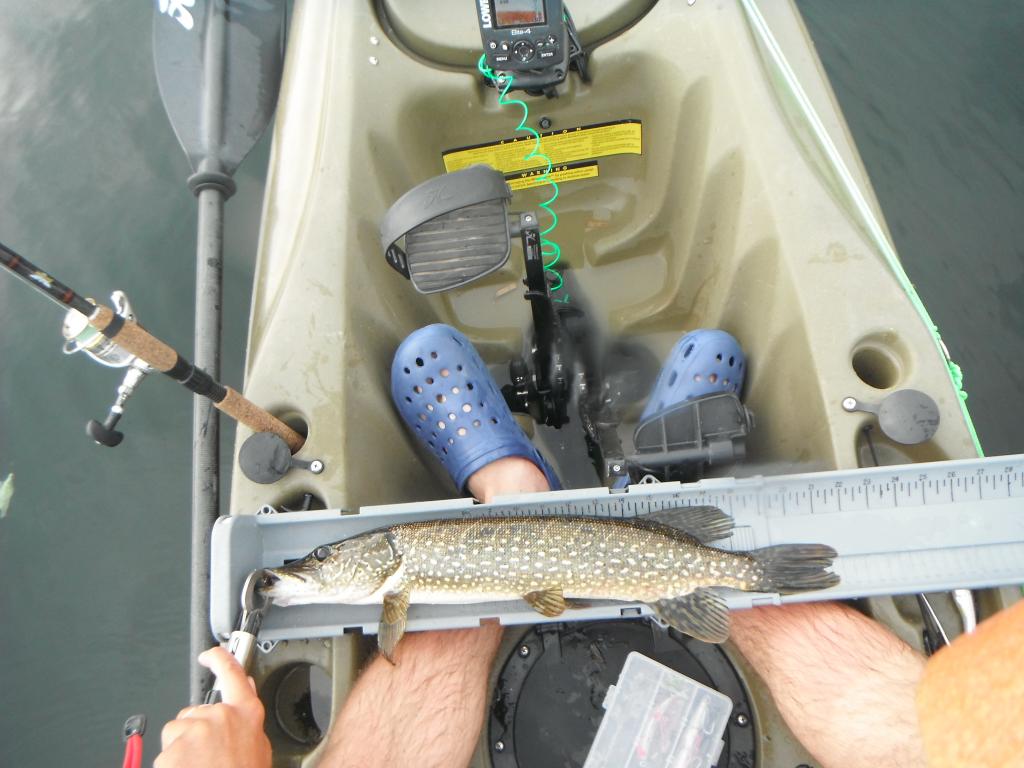 and a wee 19″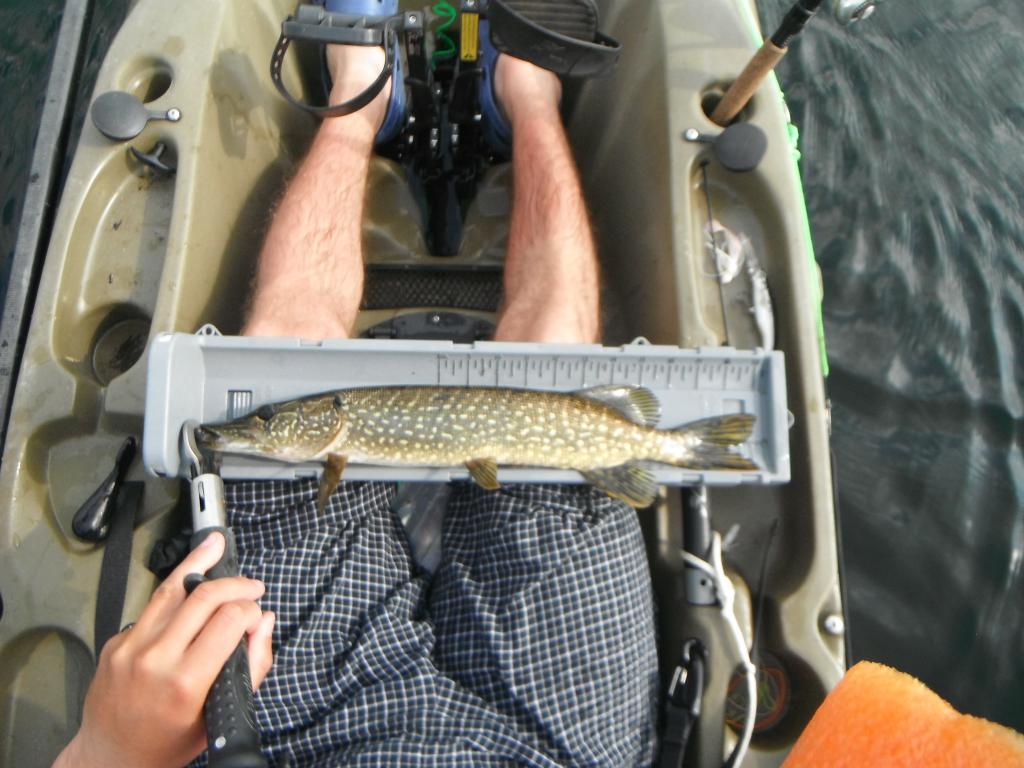 For some reason all the action we had was at the start of the session and then things just stopped. Strange!
The good old white spinnerbait that would seem over-sized for this kind of fish was the ticket. We tried cranks, swimbaits, jigs, spinners, and minnows to no avail.  There's something about that good old fashioned spinnerbait. Its size, its flash, its body… only the pike know! I guess they just want something BIG to eat.