I took advantage of the nice weather yesterday to do some local fishing on the Rouge. The water was gin-clear and I was able to spot the odd fish.
I ended up hooking into a male chinook salmon. The fight on the centerpin was like nothing I've experienced before.
Landing the large fish in current using 6lb line was challenging. I learned how to keep the fish in the same pool by moving around and pulling in the opposite direction I wanted the fish to run.
When he was tired, I allowed him to run downstream into the shallow riffles which aided in the beaching process.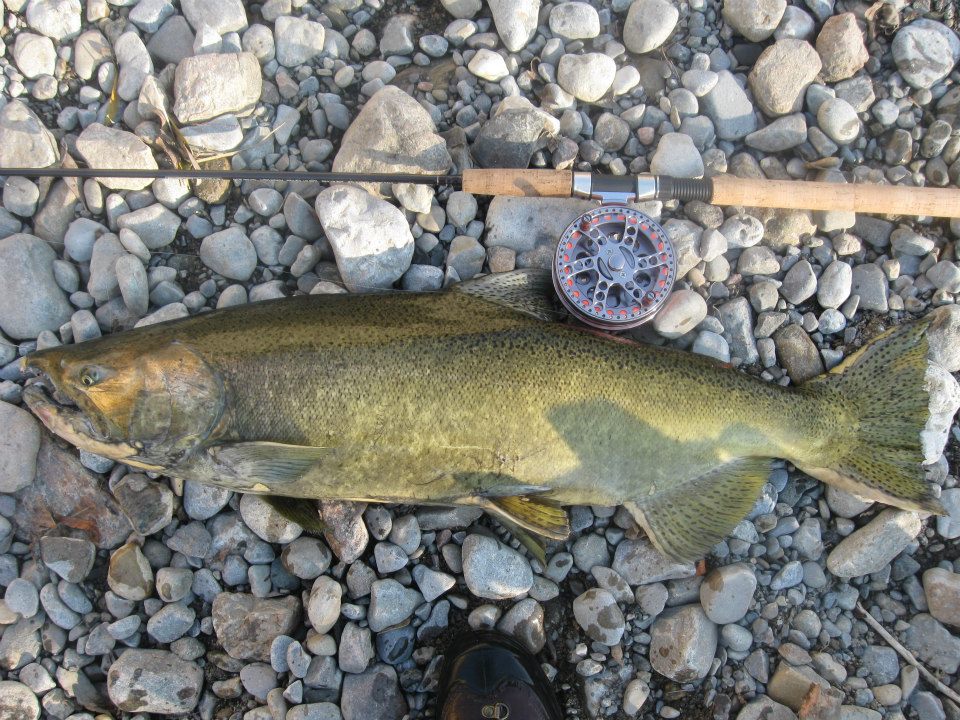 A fairly fresh salmon for this time of year! A nice way to break my November-long skunk.
Later in the day, I was fishing a worm across a long drift. One one retrieve, the water boiled and my heart stopped as I watched a 10+lb male fish come right at the worm I was burning across the water… and turn around just an inch shy of the hook! A huge splash ensued.
Heartbreak! Nonetheless, a moment I'll never forget. Worm-chasing steelhead.
On my way home I stopped to take a look from a bridge. Down below was the same salmon I had hooked a few hours earlier (I could tell from the jaw markings), now trying to make its way upstream. Further off into the distance, a gorgeous deer with full antlers was taking a sip from the water.
A good day!