Following our success last week, I decided to meet Eli once more this weekend. Here's the bad news: after it all, our hunt for lake whitefish continues.
Here's the good news….
Saturday Eli's rod baited with a dead smelt produced two fine burbot: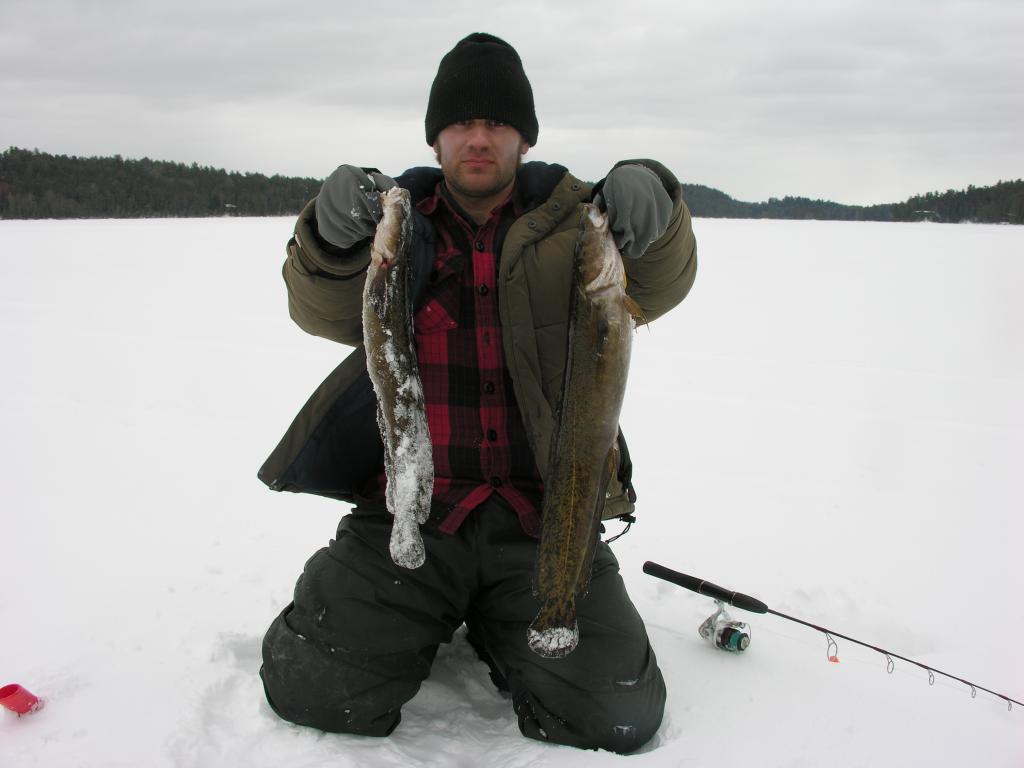 And he iced a small laker later in the day.
I managed to ice two small lakers and I came very close in my quest for a whitie. Just as we were packing up I had a bite and I grunted in disappointment as I thought the fish had immediately come off. Turns out the fish had run up towards me! I caught up with it and lost it again, and caught up with it once more! This was textbook whitefish behaviour, but it came off. I had missed my chance!
I was back on Sunday for a solo mission. As soon as I arrived at our spot, there was a gentleman fishing out of my hole from yesterday. I noticed he had two whities on the ice beside him. Frustrated doesn't even begin to cover it… LOL He moved on and I tried the hole once more, but I guess he had moved on for a reason. No whities…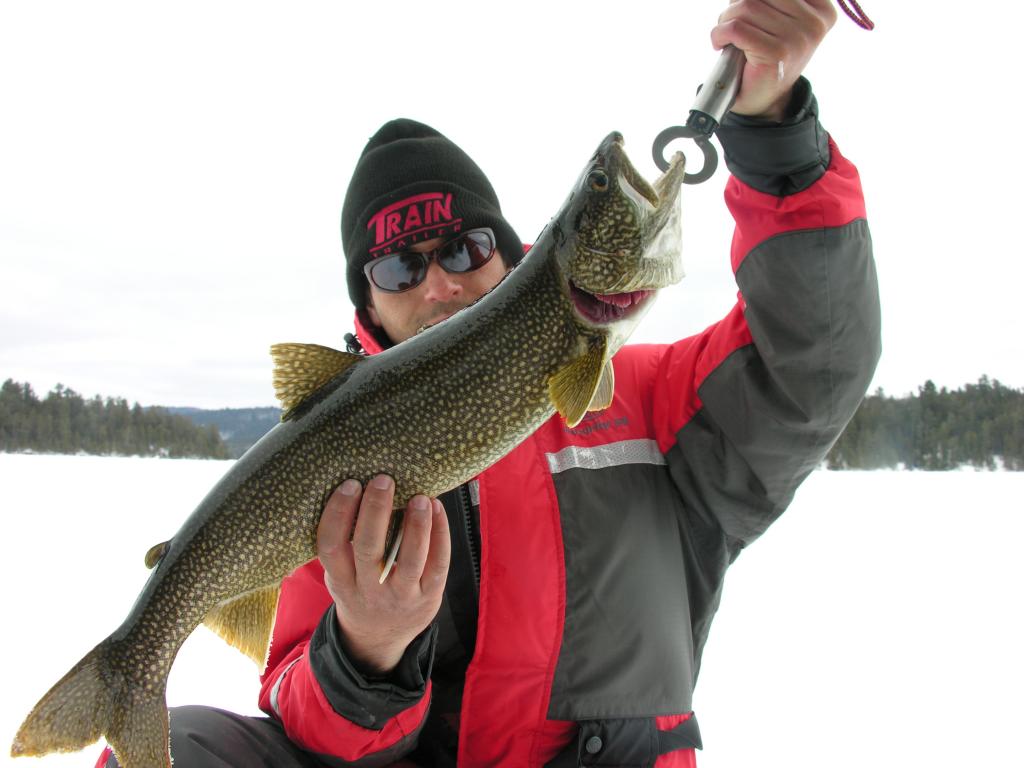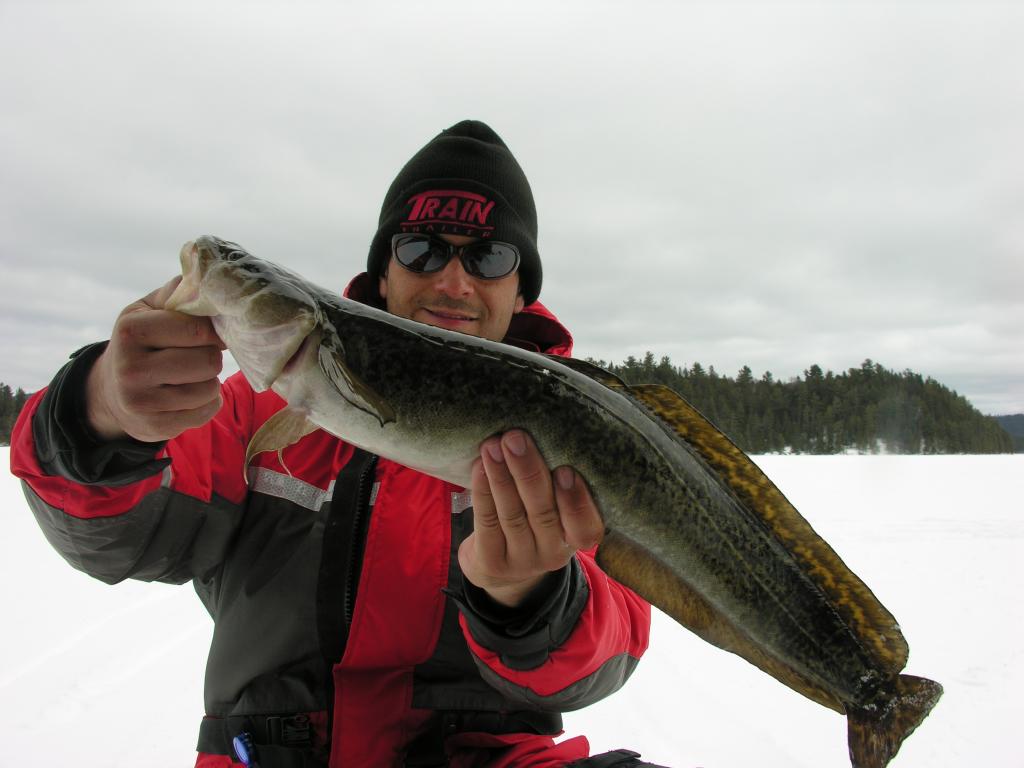 I played run-and-gun for the rest of the day. I talked with as many other people that I could, whether they liked it or not. I was determined to fit together the pieces of this whitefish puzzle.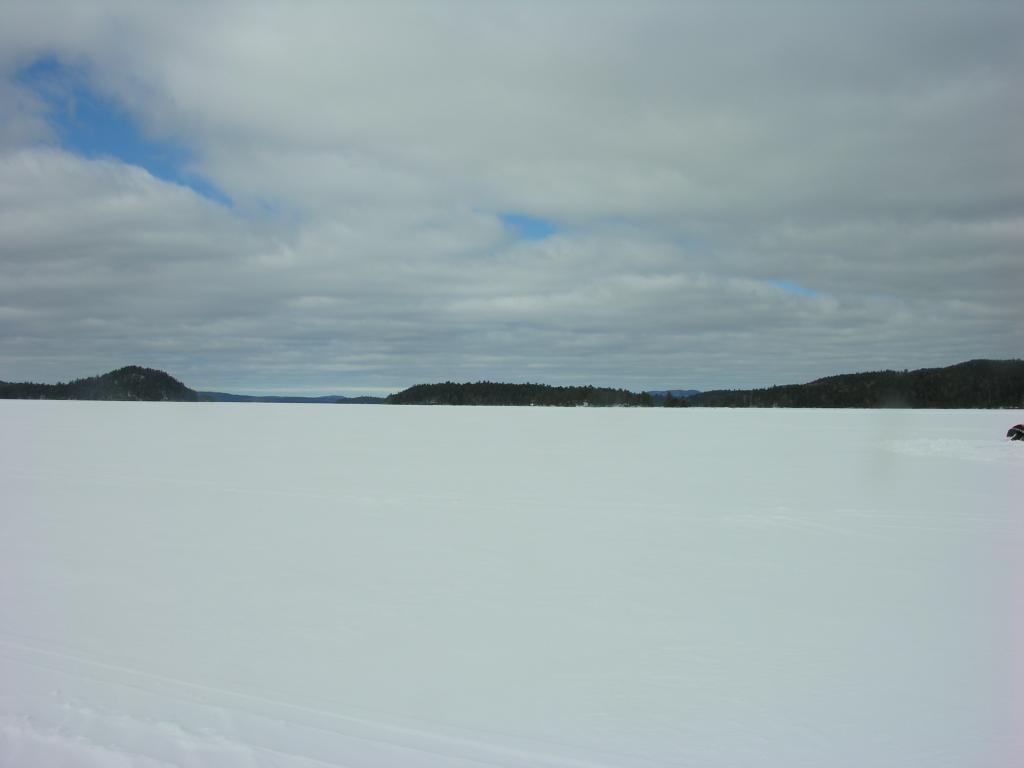 In a small bay, I managed this lengthy burbot: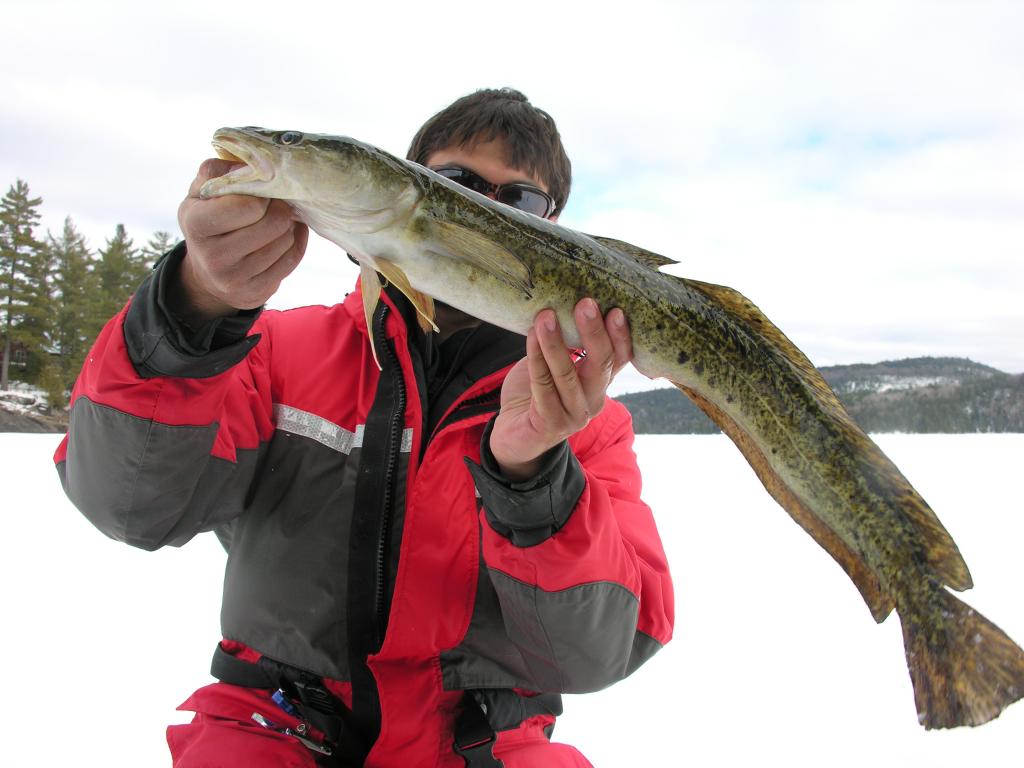 I then came across a school of aggressive lakers and proceeded to catch about 5 before they shut off. Good fun and a good lesson in that they came out of 7 feet of water. Lakers are everywhere in the cold weather!
As the sun was setting I found a school of bait on my sonar in 10 feet of water. I decided to look down and try to see them. As I was playing with my jig to entice the bait fish, I saw 4 white lines moving around. At first I was confused, but I soon saw the 10+ lb lake trout those white fin tips belonged to. It had come by to investigate my jig, circle it like a shark, and move on. What a catch that would have been! Like I had discovered earlier in the day, no water is too shallow for winter lakers!
I returned to my original spot just after nightfall. Little did I know I would get myself into one hot burbot mess. For 30 minutes, my rod was consistently bent over. I iced about 12 or 13 before the bite shut off. Then I continued to manage a few more, for a total of about 16 or 17, before I packed it in for the night.