After over an hour of walking to the sunrise I was ready to auger some holes and pop the hut. Around 9am I was fishing and marking no shortage of bait inspectors. It wasn't long before one of them actually bit and gave me the fight of the season! I'm accustomed to medium-sized lakers fighting well, so I didn't expect what I was about to see.
Once I had the fish at the hole all I could see was a massive paddle tail and my heart jumped to my throat. After a minute or two of trying to overpower bubba's reverse gear with my 4lb line, I had the day-maker on the grip!
Out of the hole he thrashed around to slime literally everything in the hut. So I sat there, surrounded by fish slime, for the rest of the day happy I had finally gotten into some fish after skunking my last 2 outings. Sure made the hike so worth it!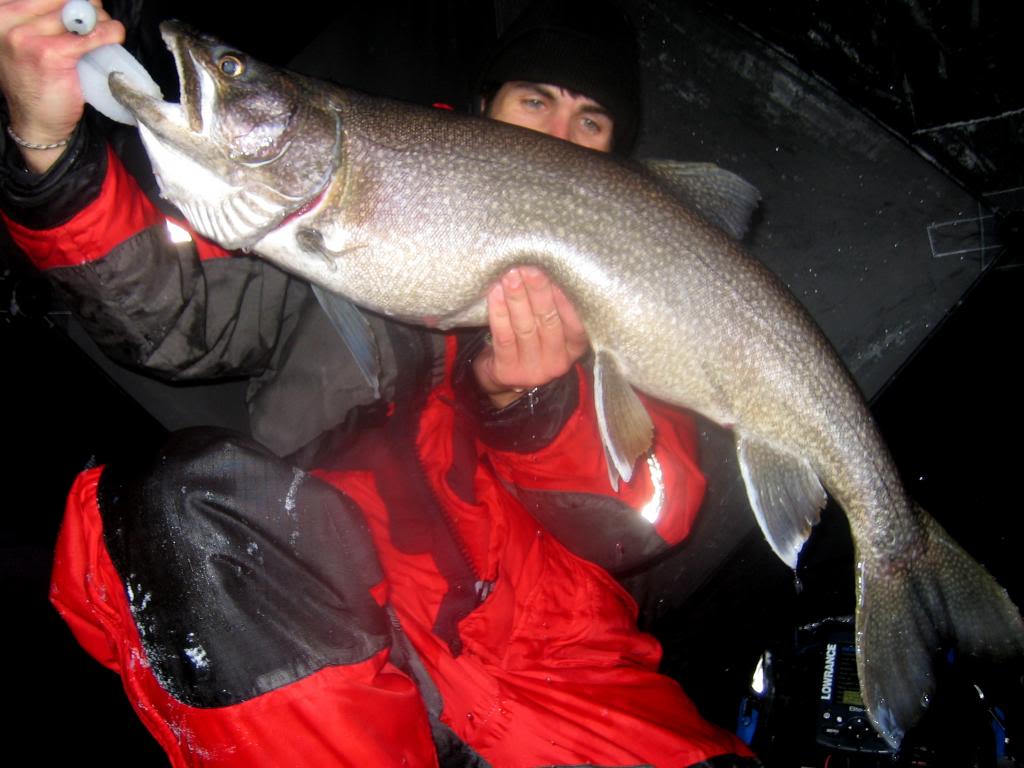 Gosh I hate self-timer shots. Scale said he was about 11.5 lbs… must've been hollow inside =).
Next drop, I'm fishing for a few minutes before I hook into this 9lb who put up another respectable fight. The lakers I had been catching earlier this season were all wimps compared to these guys.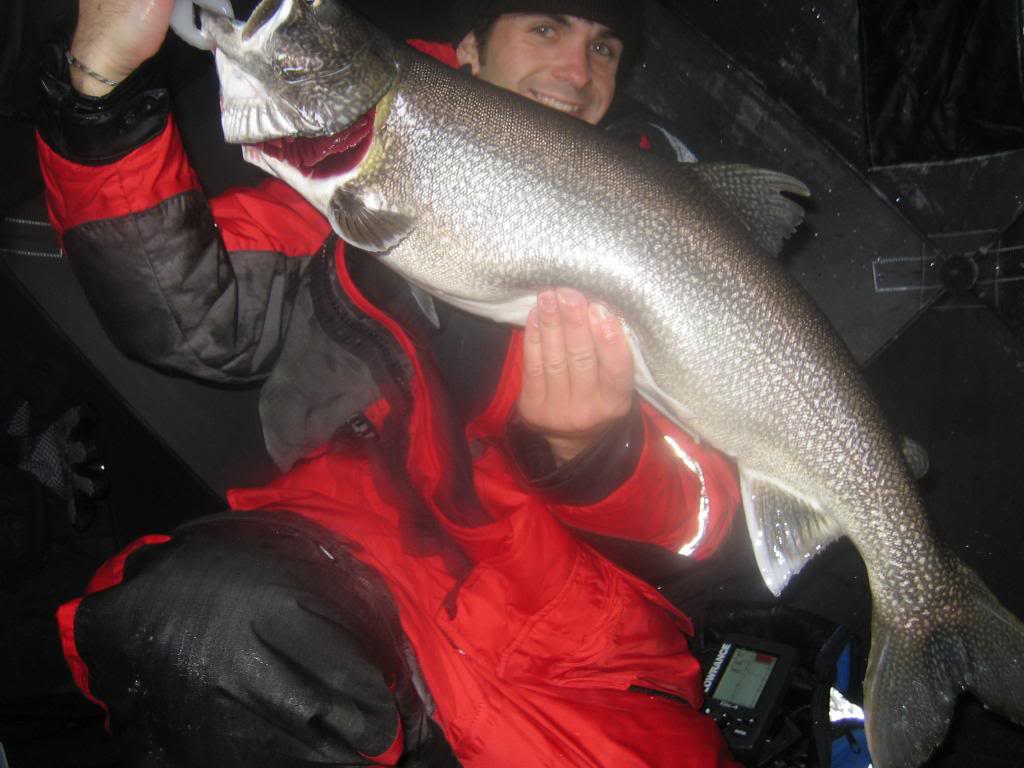 Then the fish all seemed to have moved on and I stared at a blank screen for an hour or so. A random fish would swim by every now and then and chase. I got a 7lb random chaser.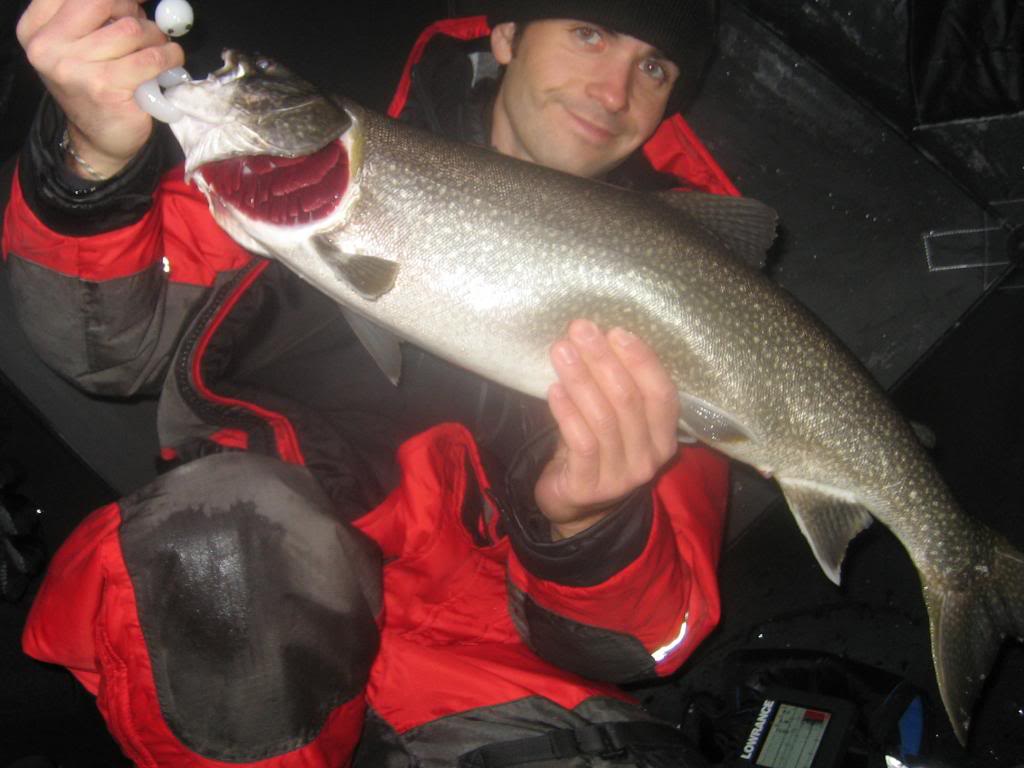 After that some more mostly blank screen staring action. The more intense I stare at that blank screen, the less fish I see. It's like they're waiting for me to go outside or start eating lunch.
Finally got bit on my on-bottom Williams, but missed whatever picked it up. Switched off to a bad boy after the Williams was ignored for a while and missed another bite. Then immediately got bit lightly again and hooked up to what a I thought was a whitie.
"Finally a whitie!" I thought to myself as the fish gingerly cruised up to the hole with barely any work on my part. Well… it got 20 ft. from the hole and took off to bottom and then kept going and going. I've never run the spool this deep. After the 15 seconds it took me to get it from bottom to 20 ft from the hole, it took me almost 10 whole minutes to get it back up there! These fish are so funny.
There I am staring at yet another laker who, this time, inhaled my bad boy. As I was gripping him he popped off, but I'd say he was around 5 or 6lbs. What a fight some of these little guys have in them!